Why South East Asia Should Be Your Next Spring Break Destination
Published 10th June, 2016
I knew I wanted to have an epic spring break this year, and started the process of making plans very early in advance. After months of research (and not much luck) South East Asia was recommended to me as an amazing location. After a quick google search I instantly knew that South East Asia was where I wanted to go. Here are the reasons why it's the best choice for everyone's spring break.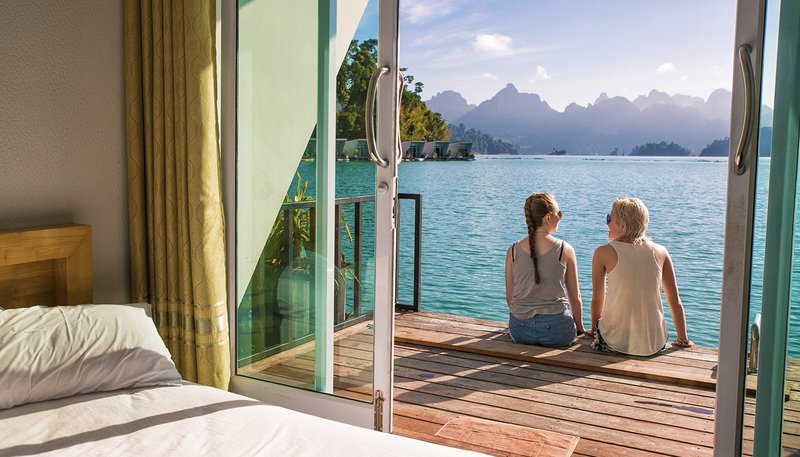 Affordability
The first and most obvious reason that Southeast Asia is an amazing spring break location is that it is beyond affordable. The flights are quite reasonable compared to the usual mainstream destinations. Even more than this, your currency will absolutely be worth a lot more in South East Asia. For example, $20 USD is worth over 600 Thai Baht and your average meal will cost you anywhere from 50-150 baht. Your money goes a much longer way in Southeast Asia when it comes to both food, alcohol, and travel. This is even more astounding when you think about how expensive your other spring break destinations would be. Even though it is affordable, Southeast Asia has many other draws that make it the ideal spot for backpacking.


Unique Activities 
If you want to spend your spring break the classic way with partying on beaches, in pools, and on boats then Southeast Asia has you covered. But you can do these activities anywhere with hot weather and bodies of water. One of the best things about spending your break here are the unique activities that can only be found in South East Asia. One of my favourite days on my Thailand trip was having the chance to go tubing & stay in bungalows that were literally floating on the emerald waters of Khao Sok National Park. This area of the world has experiences you could only dream of, you can spot wild dolphins and turtles in Bali, kayak around Ha Long Bay in Vietnam, or discover ancient Angkor Wat Temple, the set of Tomb Raider, in Cambodia. 


Immersive Culture
The culture in South East Asia is so unique and different than anything you could find in the United States or even Central America. Some of the major cities do feel westernised, yet the vast majority of the countries here are nearly untouched from their natural development. This means that whenever you embark on your adventures throughout parts of Southeast Asia, you will constantly meet locals and have the opportunity to feel truly and entirely immersed within their culture. You'll have the chance to try local foods, participate in local activities, learn about the locals' beliefs, and truly discover the depths of the country you are visiting. This is such a huge influence on the quality of a spring break trip. Believe me, you will spend plenty of time letting loose and partying (in some unique places might I add), but it's honestly the best trip when you get to balance the partying and adventure aspects with exploration and culture.


Wildlife
If you're like me, you love checking out the unique nature and animals to the places you visit. South East Asia is extremely diverse in this sense. From bustling cities to majestic rainforests and beautiful beaches, Southeast Asia has got it all. Beyond this, there are many animals that you need to check out in when visiting. You could probably find them in a zoo but seeing them in their natural habitat or in an animal sanctuary provides you with a truly different and more meaningful experience. Some of the animals I managed to get up close to in Thailand were monkeys, some amazing tropical fish and of course elephants. One of the best experiences I had was visiting an elephant sanctuary in Thailand. Be sure to do your research in advance though, as some sanctuaries are more about making money from tourists than actually looking after and rescuing elephants. With a little bit of research and keeping ethical practices in mind, backpacking Asia can be full of incredible animal encounters. 


Group Tours
Travelling on a group tour through a country in South East Asia is truly the best way to spend your spring break. The main reason for this is that a group tour allows you to experience all these major factors in one trip and for a fraction of the cost. Pick the right tour and you'll have all your activities, accommodation and transport sorted, plus a group leader to take care of everything so that all you need to worry about is having an epic time! This for me is the real secret behind having the most fun and fulfilling spring break experience that you will remember for the rest of your life. 
Clearly, South East Asia needs to be your next Spring Break destination. My personal suggestion would be Thailand... and if you want to do it stress-free, check out INTRO's group tours in Asia and beyond!

RETURN TO BLOG
NEXT ARTICLE