Why You Should Learn to Surf In Australia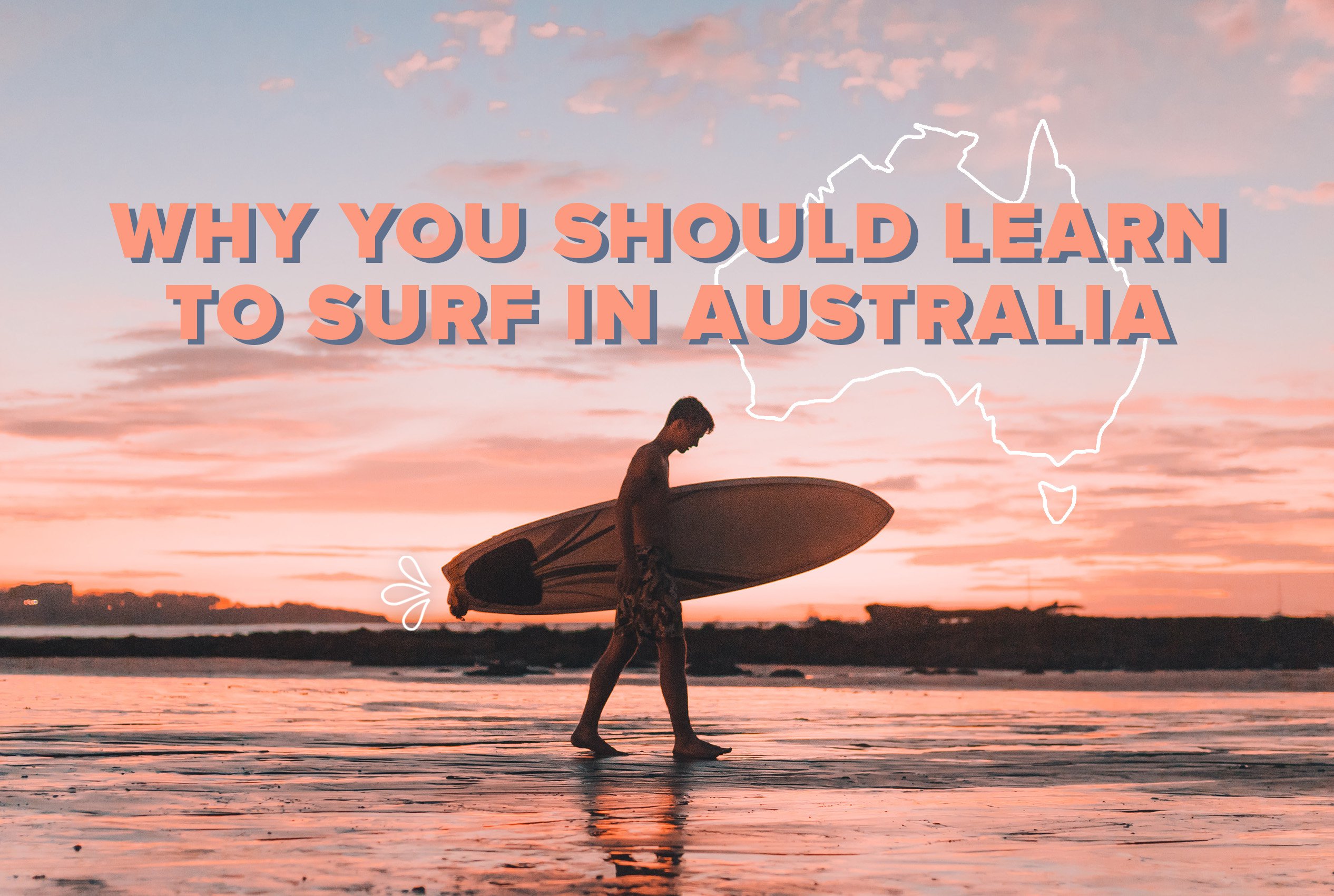 Published 18th June, 2017
Australia is well known for its incredible surf spots, laid-back locals, and surfer lifestyle. Discover why you should definitely make surfing your new hobby in Oz!
Camp, Surf, Chill
There are many places in Australia where you can stay at a Surf Camp, from three days right up to three months. Here you'll learn the ways of the waves from locals dedicating their life to their ocean-bound passion. You'll stay in surf shacks, camper vans and palm tree sheltered bungalows, and regularly be greeted with an enthusiastic 'shaka' from others chasing the same good vibes you are. It's a great way to fully immerse yourself within the surfer lifestyle!
If you're not surfing, you're not living! 
If you're taking a gap-year and backpacking around Oz, you'll quickly find out that many towns & cities across Australia are simply made for surfing. Regardless of where you find yourself, you'll be stoked that you've had lessons, can pick up a board, and go join the locals (and we don't just mean the people). Many of Australia's picturesque beaches will have you catching waves alongside pods of friendly dolphins, migrating whales & much more!

Save money, gain freedom
If you don't fancy buying and carrying around a surfboard, don't worry! You'll find a lot of beaches have a store where you can rent one out for the day at a reasonably cheap price. With some beach-side stalls charging as little as $5 an hour, just throw some change in your board shorts and spend your day in the sea without fear of your backpack going walk-about. 
Top-notch beaches
Australia is one of the best places on the planet to find gnarly waves! From Noosa to Surfers Paradise, Byron Bay to Bondi Beach, Oz beaches are constantly rated as some of the best places to surf in the world. Take full advantage of the opportunity and try your hand at it! Rude not to. 
Stay fit without the gym membership
Why go to a smelly, indoor gym when you can get a full-body workout, a tan, and an awesome day on the beach instead? Not only is surfing great cardio, but it's an excellent strength-building exercise for your back, legs & core. Just make sure you slap on the sunscreen and a rash vest as the Aussie sun can be meaner than a spin class instructor!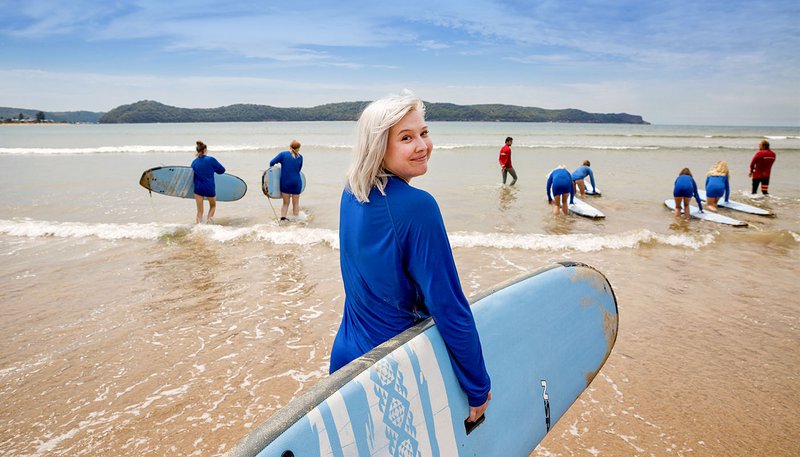 It's just plain fun 
Last but definitely not least, you should learn to surf in Australia because IT'S FUN! There's no feeling like catching a wave, and the more you practice the better you get! It's very meditative. Lose yourself for a few minutes or a few hours in the beauty of Australia's coast, and make some awesome new friends along the way. A life spent surfing is a life spent happy!
---
You can Learn to Surf on day 5 of OzIntro as part of a group. Check out the rest of the itinerary and what else is included here! 
For more information about Australia, including info about where to go, when to go, how much money to save, and what to bring, check out our Ultimate Guide to Backpacking Oz here!

RETURN TO BLOG
NEXT ARTICLE