Why A Trip To Bali Is A Must If You're In Australia!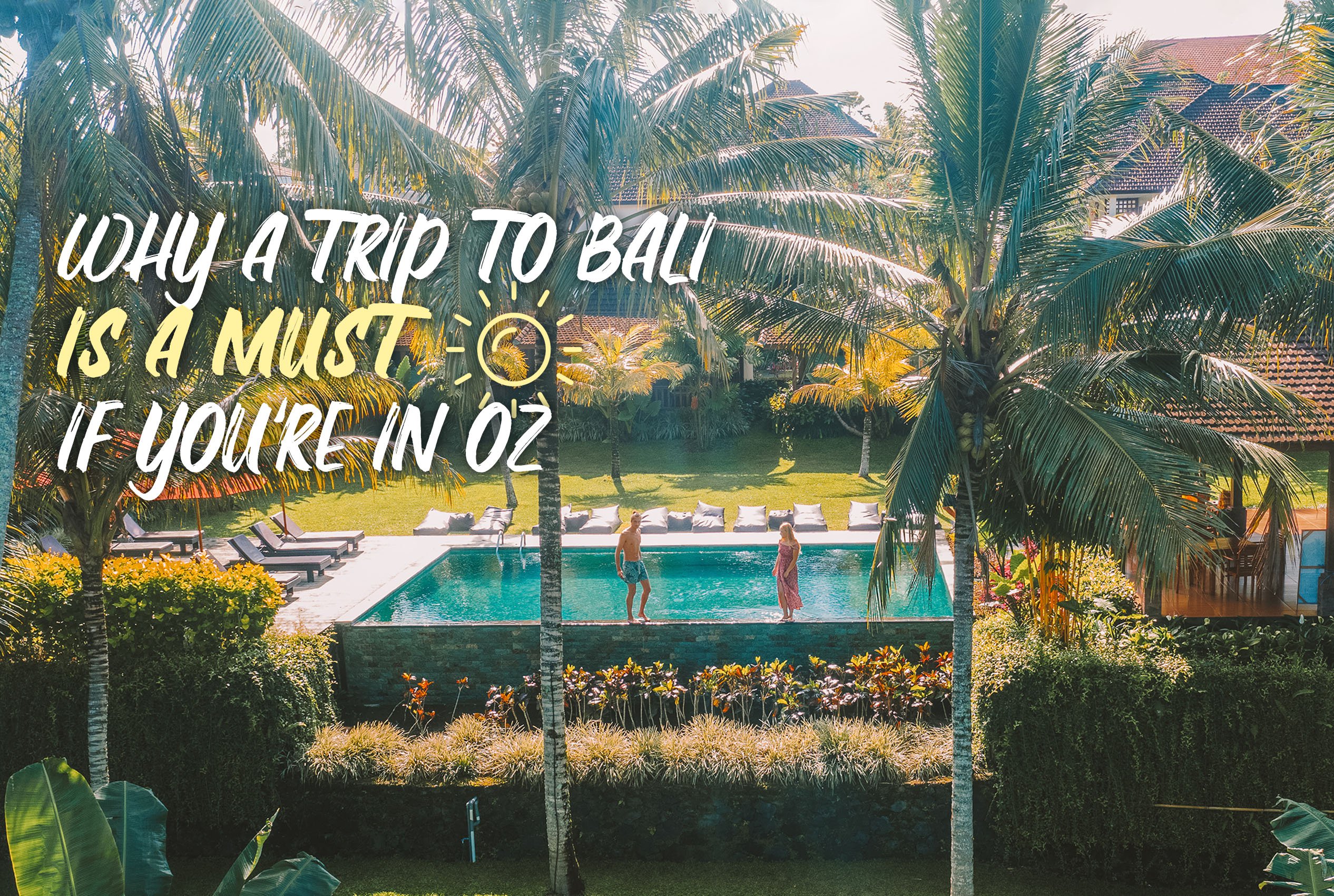 Published 03rd March, 2020
Short flights
Rather than waiting until you're home and paying loads more for longer flights to Asia, take advantage of the cheap airfare and shorter travel-time (to get from Australia to Bali and back). Getting to Bali takes only 6 and a half hours from Sydney, and a quick 2 hours and 45 minutes from Darwin. Compared to the 16-hour flight from London to Bali, or the 21 hour travel time from Los Angeles to Bali, flights from Australia to Bali are a breeze - time to get travellin'!
Make the most of being on this side of the world
It's not easy for most of the world to hop over to Bali for a holiday, so take advantage of the opportunity! You're finally within reach of so many amazing places all over Australia, New Zealand, and Southeast Asia, probably closer than you'll be for most of your life. So much to explore, so little time.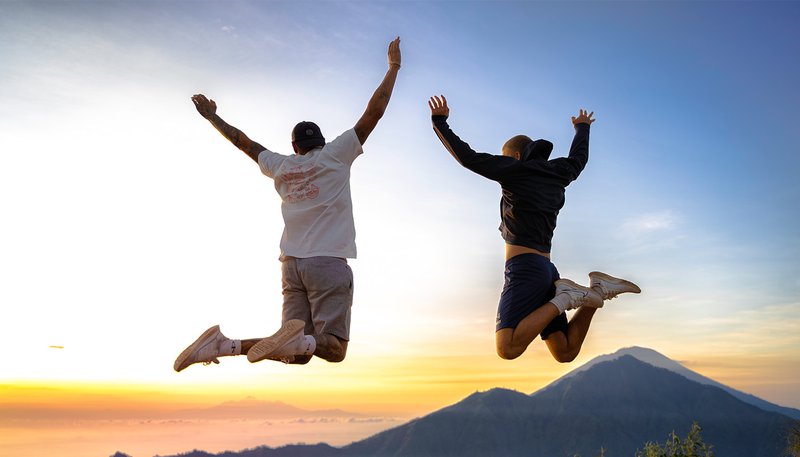 Use the opportunity to explore more of Southeast Asia
Bali is the perfect starting spot to catapult you into a grand Southeast Asian adventure! From Bali, travelling to places like Vietnam, Thailand, Cambodia, and pretty much anywhere else in Asia is quick and easy. So easy, you can do it solo, or join a group tour like Bali Intro in order to make friends with the same travel-oriented mindset as you! Not to mention that your group leader will help organise your onward travel from Bali, ensuring you can make the most of your time on this/that side of the globe in the most interesting, fulfilling, and inexpensive way possible.
Save some cash
If you're based in Sydney, you know Australia is not an easy place to save money - especially on meals and accommodations. The solution? Head to Bali where a typical Balinese meal is often under $3/4, and an extravagant, Instagrammable, Western-style meal is easily under $7. Besides meals, Bali is one of the few places you can get incredible luxury accommodations for insanely cheap prices. Wanting to really treat yourself? You can stay in a peaceful, private villa with an infinity pool and views of the rainforest - a luxury hotel or villa averages $20-40 per night in Bali! Looking to meet people? You could stay in a hostel, averaging $7-15 per night, or you could book a group tour and travel the country with tons of new friends! Hint: Intro's Bali tours take you to INTRO's privately-owned Lovina villa, an accommodation so beautiful and peaceful you won't want to leave.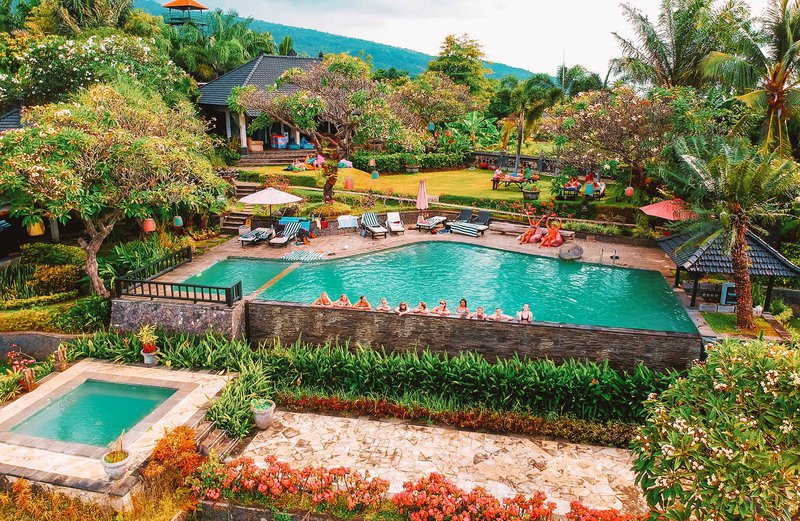 Festivals
If living down under has made you love festivals as much as the Aussies do, then Bali really is the perfect destination for your next holiday! You may not know this, but Bali is an up-and-coming prime location for festivals! Festivals like Ultra Bali, Bestival Bali, and Dreamfields Festival, along with new festivals sprouting up all the time, all give you the insane music environment you love, mixed with the relaxing tropical paradise of Bali. Hype up an already amazing holiday with tickets to an unforgettable music festival!
Get some sun during Aussie winter
So winter has come and you're realising Australia isn't 100% beach weather year-round. The solution is simple! Southeast Asian countries like Bali maintain hot, perfect beach weather year-round, so if heat is what you're craving, book your travel today and have something to look forward to. 
Because it's BALI!
There's a reason Bali's on everyone's bucket list! Only in Bali can you spot hundreds of wild dolphins arm's distance from your boat, snorkel, and dive with turtles, learn to surf on world-famous beaches, and experience rich, authentic culture in both temples and the home of a local family. So take the leap, organise time off, and experience the trip you've been dreaming of. Bali is waiting. 
Ready to head off on your next adventure? To explore this beautiful island with all your accommodation, internal transport, activities and a bunch of meals included, along with an instant crew of mates and experienced group leader, check out INTRO's Bali group tours here!
For more information about travelling South East Asia, including info about where to go, when to go, how to get around, how much money to save, and what to bring, check out our Ultimate Guide to Backpacking SE Asia here!


RETURN TO BLOG
NEXT ARTICLE