Wildlife You'll See In South Africa, Ranked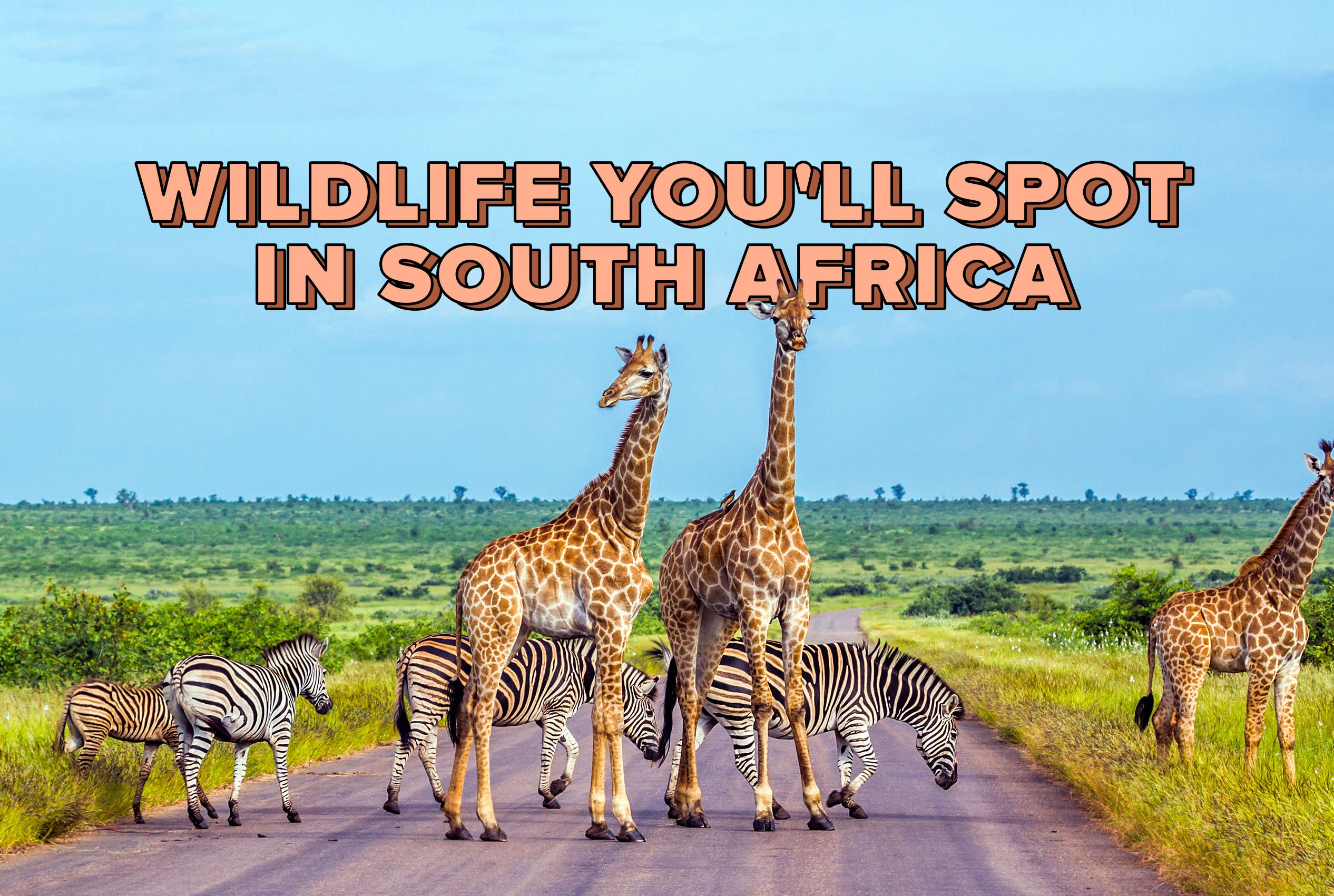 Published 29th December, 2022
Ever seen a lion in the wild? There are so many reasons to travel South Africa, but going on safari tops pretty much everyone's bucket list. Slap on your khaki cargo shorts and grab your binoculars, because we're about to take you on a virtual safari around Kruger National Park. This is South African wildlife, ranked. 
THE BIG FIVE
The 'Big Five' was originally coined to describe the five species most prized by game hunters. These days the term is used more gently, referring to the animals you'd hope to see alive and well on safari rather than stuffed as taxidermy. 
LIONS
The King of the Jungle and Africa's apex predator. Lions are majestic big cats that - despite the nickname - live on the savannah in southern and eastern Africa. They weigh anywhere from 120kg - 250kg, can run up to 80km/h in short bursts, and their signature roar can be heard up to 8km away. Unlike your usual feline, lions are very social, living in prides. These groups are made up of around 30 individuals - mostly females, their offspring, and a few males. This matrilineal hierarchy means that females stay in the pride they're born in while the males venture off, so Simba's pride would actually have his mother running things, not Mufasa. Lionesses are the ultimate hunters, the poster child for coordinated teamwork when hunting zebra, antelopes, and wildebeest. Hunt, play, sleep and repeat - it's a lifestyle. Lions spend 20 hours a day resting. 
They're regal, famous in pop culture, embrace a bit of girl power, and love to laze around. We give lions a 10/10.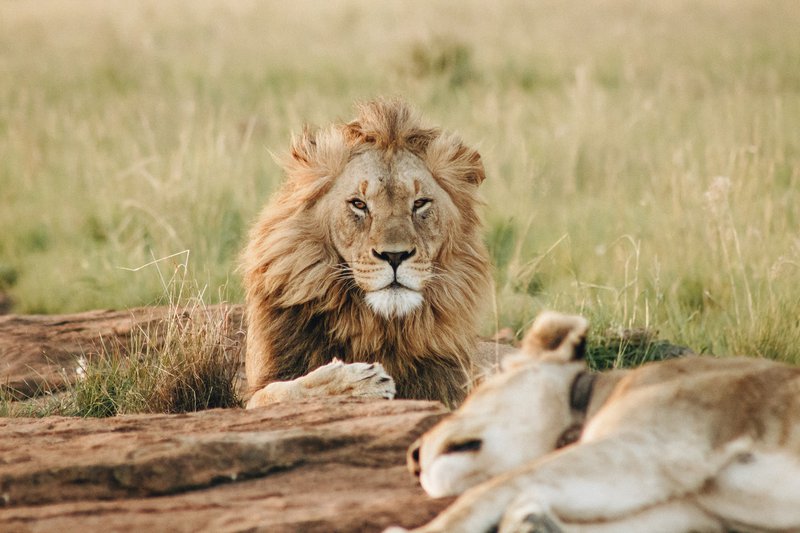 RHINOCEROSES
There are two species of rhino in Africa — the black rhinoceros and the white rhinoceros — and five subspecies between them left. Rhinos are unfortunately the most endangered of the Big Five, hunted for their horns which are viewed as valuable in certain markets. For an animal that exclusively eats grass and leaves they're BIG - weighing up to 4000kg. Rhinos have poor vision and low intelligence compared to other creatures in Africa, sometimes attacking trees and rocks by accident, aww. However, their hearing and sense of smell is superb, making up for their poor eyesight and, uh, lower wits. A group of rhinos is aptly called a 'crash', they communicate through trumpet-like honks and sneezes, and love to roll around in mud to cool off. 
These unicorns of Africa may look intimidating, but they're fighting a tough battle against poaching and need our support through conservation efforts. We give rhinos an 8/10. 

LEOPARDS
Africa's premier solo rogue hunter, the leopard is the 'smallest' big cat. Light-coloured with dark spots, they are nocturnal, solitary, and fast - ninjas of the cat world. Just like your cat at home, leopards will growl when irritated and purr when relaxed. Leopard diets consist of basically anything they can get their paws on, and seeing that these hunters can leap 6 metres in the air and are very skilled climbers, let's just say you don't want to get in a hungry leopard's line of sight. However, due to their elusive nature and ability to camouflage, leopards are rare to see on safari when you travel South Africa.
They're distinctive and fierce but hard to spot (get it?) Leopards get 8/10.

AFRICAN BUFFALO
Despite the resemblance, African buffalo are not related to the water buffalo you'd find travelling in Vietnam. These hefty animals move in herds of thousands, and have never been domesticated by humans. The main predator of buffalo is another one of our fabulous five - lions - but with their horns, robust build, and protective nature, these amped-up cows are no easy target. Buffalo have been observed trying to rescue other members of their herd who have been caught by lions, and even seen killing lions themselves. When hunted by humans buffalo are known to stalk, encircle, and launch counter attacks, which is why they are known as the 'black death' amongst hunters. That's one scary cow. It's not surprising to learn that buffalo are the only of the Big Five not at risk of extinction. 
Loyal and protective of their herd, you can't help but admire the strength of the African buffalo. We give them a 7/10.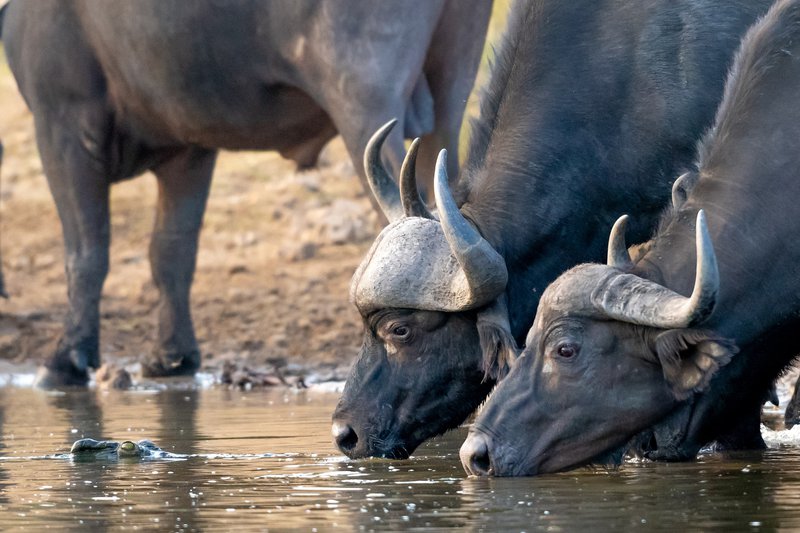 ELEPHANTS
The Big Five wouldn't be big without including the largest land animal in existence. Up to 4 metres tall, weighing up to 7 tonnes, and able to live for an insane 70 years, African bush elephants are firm favourites, adored for their intelligence and distinguishable appearance. Seeing a herd of elephants calmly crossing the road just metres from your safari vehicle is one of the greatest thrills when travelling Africa. 
These giants live in tight-knit communities led by a matriarch, and are even able to communicate over long distances at a low frequency us humans cannot hear. Elephants are so big that they change the African landscape as the move through it, pulling up trees to form grasslands, dispersing seeds through their eating patterns, and increasing biodiversity overall. Their long lifespan and high intelligence means they accumulate great wisdom, having better knowledge of their territory than humans. Many African cultures revere the elephant as a symbol of strength, praising the species for their stamina, mental abilities, empathy, cooperative spirit, and loyalty. 
As well as being striking in stature, elephants develop deep social bonds unrivalled by most animals. Elephants easily get 10/10.

OTHER ANIMALS TO SPOT ON SAFARI
GIRAFFE
Giraffe are the tallest living animals, and despite not being in the Big Five, these gangly creatures are highly sought on safari when travelling in South Africa. Their favourite snack is the leaves of the acacia tree, and on safari in Kruger National Park you'll often see them gracefully wrapping their long tongues around branches to pull off the leaves. 
With their long necks and patterned skin, the distinct appearance of giraffe get them a solid 9/10.

HYENA
Sometimes referred to as one of the 'ugly five', the hyena is an incredibly underrated hunter. In pop culture they're often shown as getting grief from other predators, but their endurance and bite strength actually surpasses that of lions. 
They may look a lil' scrappy, but hyena intelligence, pack mentality and adaptability gives them an 8/10 from us.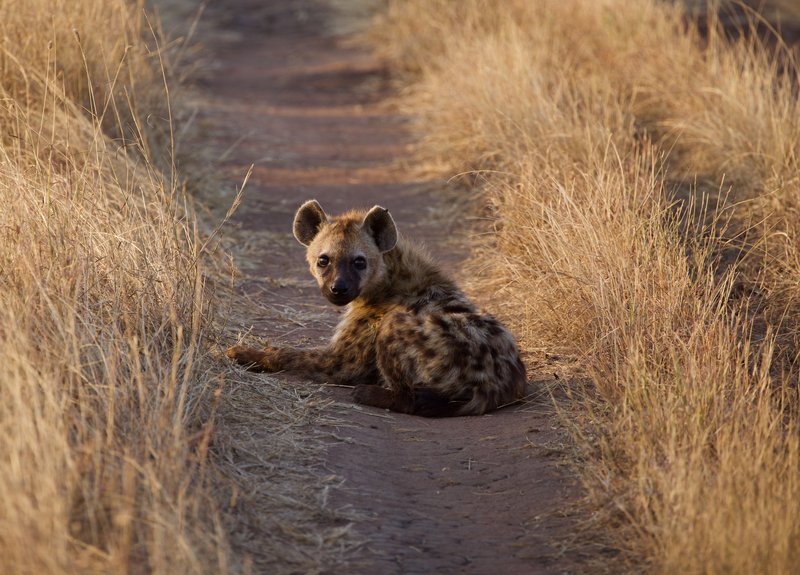 ZEBRA 
You heard it here folks - zebra are black with white stripes. These hypnotically patterned horse-like animals travel in herds, but unlike horses they are too wild to be domesticated by humans. 
Herds of zebra are a sight to behold on safari, but their anti-social behaviour gets a demerit from us. Zebra are 7/10. 

CHEETAHS
These beautiful, slender big cats are famous as the fastest animals in the world. However, what they have in speed they lose in strength, so unfortunately many of their kills are stolen by packs of lions and hyenas :(
Fast, elegant and incredible to see in-the-flesh, cheetahs get an 8/10. 

HIPPOPOTAMUS

Hippos are the ultimate aquatic tanks. These immovable behemoths are equipped with unpiercable skin and much faster than they look - speedy on land and unbelievably mobile in water. Humans cannot outrun or outswim them. Seriously, don't try it. Hippos appear pudgy and cute (especially babies) but it only takes a second for them to open their mouths and reveal powerful, intimidating tusks. Despite being strict herbivores, you wouldn't want to get on the wrong side of one of these river puffs!
Adorable AND a force to be reckoned with, hippos prove that you really can have it all. 10/10. 

---
Inspired to travel the best of South Africa and discover your inner Nigel Thornberry? Check out INTRO's South Africa Adventure small group tour! From Johannesburg to Kruger National Park, this 12-day trip will have you experiencing these creatures IRL - imagine cruising golden savannahs spotting lions one day, seeing giraffe at sunset the next. With all your internal transport, accommodation, and activities included, plus a bunch of meals, an experienced group leader, and an instant crew of new friends to travel with, what are you waiting for? View the trip here and start planning your next adventure travelling South Africa!

RETURN TO BLOG
NEXT ARTICLE