6 Unmissable Red Centre Experiences
Published
Swag camping
Forget tents, campervans and caravans. The only way to experience camping in the outback is sleeping in a swag. Swags are similar to sleeping bags but extra thick and durable with a comfy foam mattress inside. Just slip a sleeping bag and pillow inside and you'll stay nice and warm during the cool outback nights. Best of all without a tent canopy and light pollution ruining your view you'll see the stars more clearly than ever before and it's more than likely you'll see a shooting star or two!
Sunrise at Uluru
Uluru is an impressive sight at any time of day but watching the sunrise at Uluru is a seriously special experience.

Hike through Kings Canyon
Kings Canyon attracts half as many visitors as Uluru but many who take the time to visit the Canyon find it just as amazing. Take the 6km Kings Canyon Rim Walk in Watarrka National Park which will lead you 150m above the canyon's depths. The red sandstone rocks of the Canyon were formed by millions of years erosion creating unusual and interesting rock formations known as the Lost City. Don't forget to check out the Garden of Eden, a sacred and permanent waterhole in the canyon.
Spend the night in Coober Pedy
Coober Pedy, the world's largest opal mining town, is a bizarre sight. The town is surrounded by mine shafts and mounds of red rubble which makes it look like something from outer space-it's not surprising the town was used as the set for Mad Max: Beyond Thunderdome. 70% of the town has been built underground to escape the heat, you can visit an underground church, art gallery, library and pub and sleep in an underground hostel to get the full Coober Pedy experience. You can also search for opals yourself and play golf on the town's course (which looks like it was built on Mars). Make sure you visit the kangaroo orphanage at Josephine's Gallery at feeding time to hand feed the super cute kangaroos.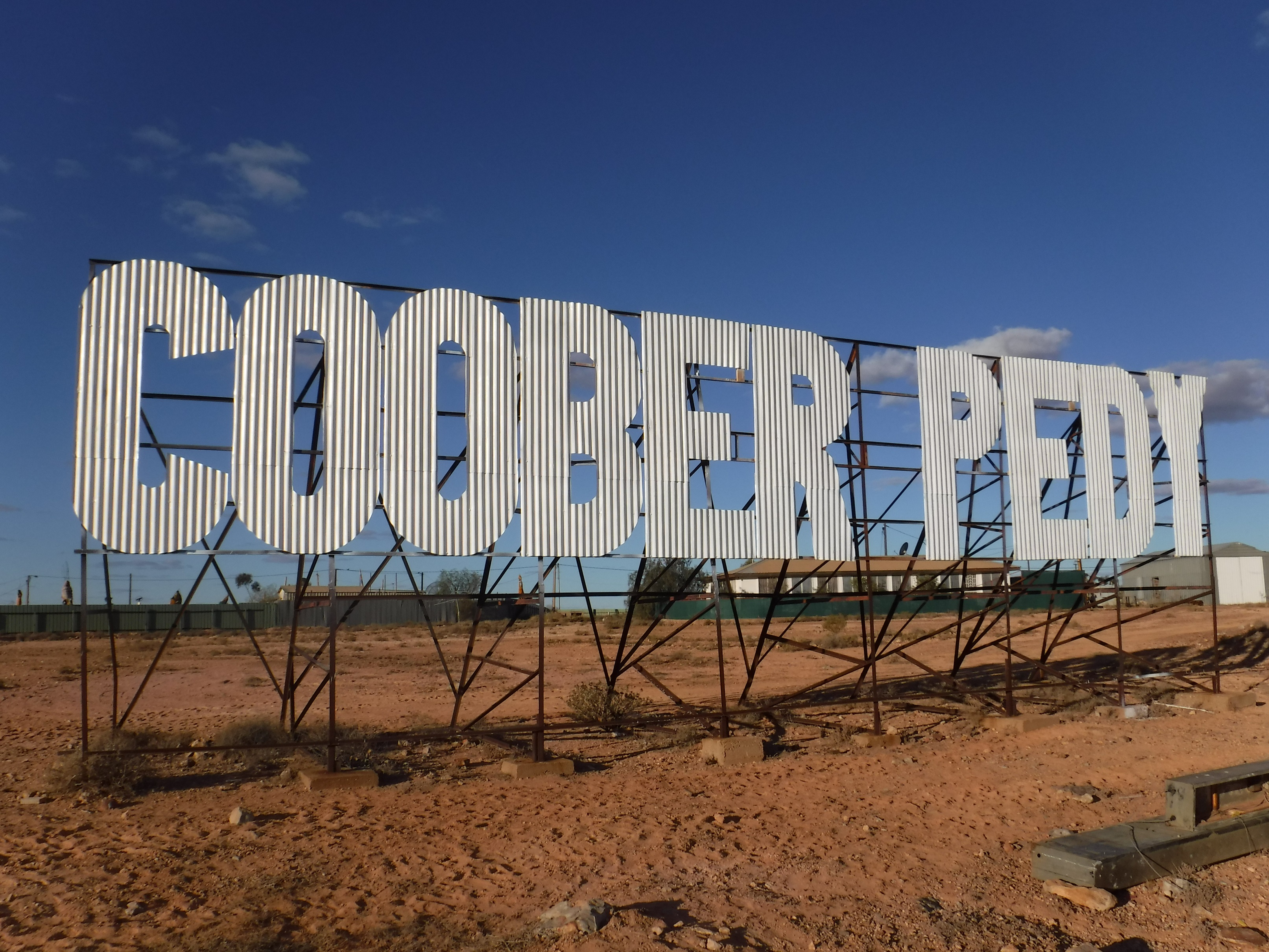 Build a bush camp fire
No outback road trip is complete without an evening spent building a fire and cooking a meal on it. With no phone signal, shops or pubs about the campfire is the perfect place to gather for beers, banter and to indulge in the Aussie version of smores (a toasted marshmallow between two Tim Tams).
Get a little closer to understanding Aboriginal culture
The Red Centre has many landmarks considered sacred by Aboriginal people. Although the Anangu, the traditional owners of Uluru, do not share all of their laws and principles with outsiders visiting the Cultural Centre at Uluru or taking a guided tour of Uluru's base is a great step towards understanding the significance of Uluru to the Anangu.
Kata-Tjuta
Kata-Tjuta is in the same national park as Uluru and is definitely worth taking the time to visit. Hike around the base of Kata-Tjuta on the Valley of the Winds walk and take in the awesome views of the 36 500 million year old domes.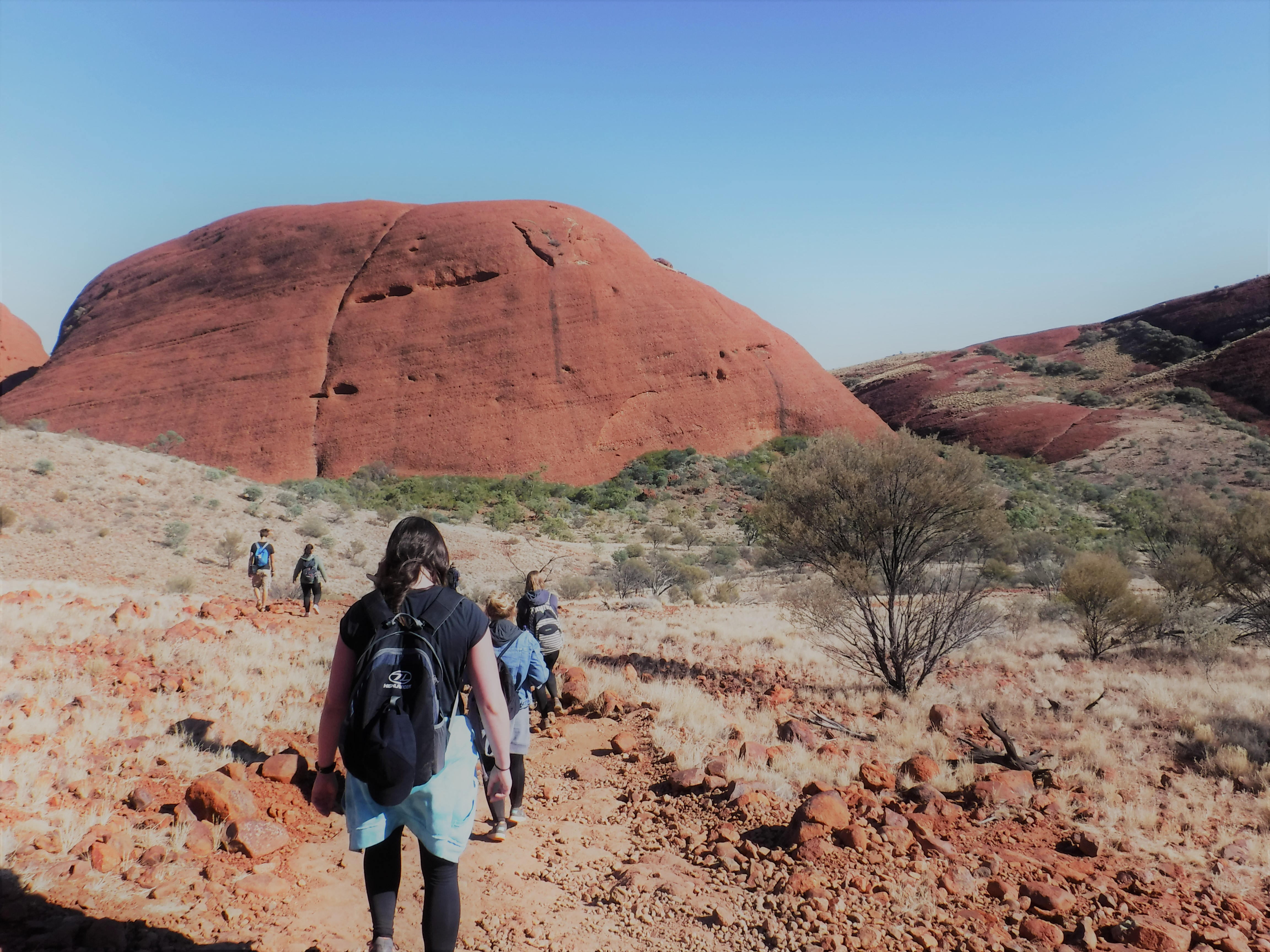 Check out our Ultimate Guide to Backpacking Australia for more info on awesome destinations in Oz!
Ready to start exploring? Click here to start your experience of a lifetime downunder!
RETURN TO BLOG
NEXT ARTICLE