10 Must-Visit Waterfalls In Sri Lanka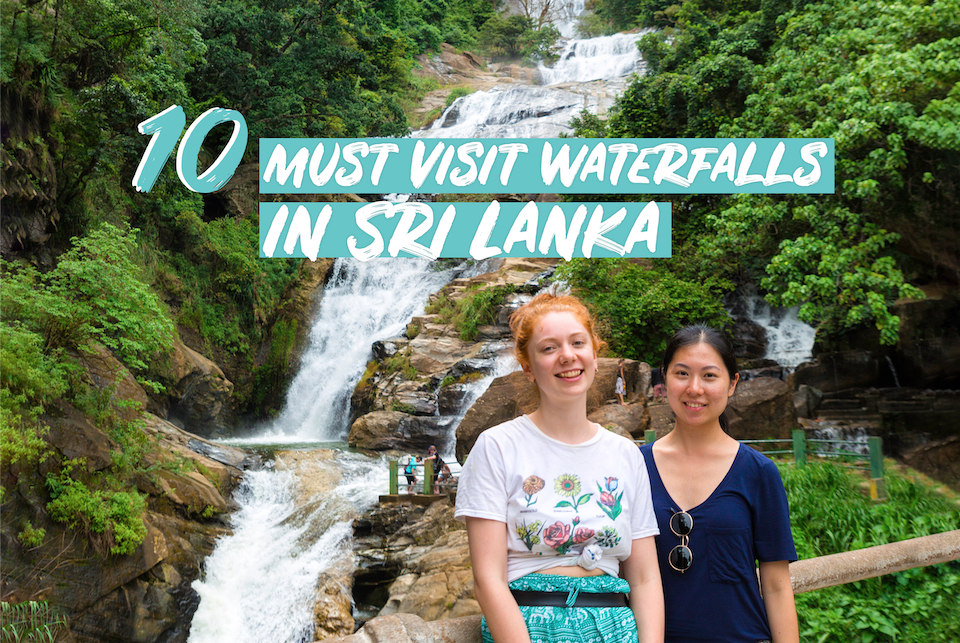 Published 02nd December, 2019
(1)  Bambarakanda Falls

This is the tallest waterfall in Sri Lanka! The water plummets from 263 meters over the base pool. You can take the path from Kalupahana by foot, which is about an hour hike, or opt for a tuk-tuk. Check with the ticket office if it is okay to climb to the very top - when conditions are too slippery, visitors may be at risk for falling over the falls!
(2)  Baker Falls
This waterfall is named after the famous explorer, Sir Samual Baker. Easy to visit, it is located in Horton Plains National Park on a tributary of the Belihul Oya. Visiting the falls involves a 9km hike on a man built stone road, so be prepared for a hilly ascent. There are two trails to the falls. Try the right path over the left one, this will allow you to enjoy Horton Plains and absorb the beauty of Baker's Falls before you get too exhausted.
(3)  St. Clair's Falls
Called the "Little Niagara of Sri Lanka," this waterfall is one of the widest in Sri Lanka and is surrounded by a tea plantation. It consists of two falls: "Maha Ella" which is "the Greater Fall" and "Kuda Ella", "the Lesser Fall."
(4)  Ravana Falls
A towering 25 meters in height, this waterfall is one of the largest tourist attractions in the Ella region. It is connected to the famous Indian Epic in which King Ravana hid Princess Sita in the cave behind the falls after abducting her from India.  
(5)  Dunhinda Falls
Known for its smoky-looking misty spray, "Dun in Sinhala" means mist or smoke. It is also known as bridal falls for the mist's resemblance to a bridal veil. There are also a few legends behind Dunhinda Falls. One tells of a fish wearing a golden earring that swims over the treasure of the Prince of Uva. With guards protecting this treasure below the water, it is said they seek human sacrifice. So, if you are one to believe these old legends, maybe do not swim in the pools!  Another legend describes a princess and her commoner lover. In their final act against separation by the disapproving Gampola King, they hurled themselves from the highest ledge of the falls.
(6)  Gartmore Falls
Gartmore Falls, also known as "Sri Pada Falls" is located close to Sri Pada Mountain (or Adam's Peak). Fed by two streams on the Gartmore estate, Gartmore falls drops directly into the Maskeliya reservoir. Gartmore Falls is sometimes mistaken for Moray Falls which is right next to it. If you're looking for a real hiking experience, you can climb Adam's peak which is seen as a pilgrimage for locals and is properly climbed at night. For a gentle alternative try Little Adam's Peak. INTRO's Sri Lanka Experience which includes a hike through Little Adam's Peak!
(7)  Devon Falls
Known as Sri Lanka's "veil of the vale". Devon Falls can be seen from the main road, the 1km walk through the plantation to the falls is well worth it! You can even stop at the Mlensa Tea Castle to admire the view while you enjoy a cup of authentic tea. 
(8)  Diyaluma Falls
A staggering 220 meters, the second tallest falls in the country are named "Diyaluma" which means "rapid flow of water" in Sinhalese. From Makaldenya Junction on Poonagala Road, it is a 30-minute downhill hike to the Upper Falls, and then a 10-minute walk to Diyaluma falls. 
(9)  Bomburu Falls
This is the widest waterfall in Sri Lanka, it is a combination of several waterfalls linked together. Getting to this waterfall involves a mini hike. Avoid bathing in the base pool unless you know the opening times of the dam above, so they do not interfere with your visit. Make sure to pack some insect repellant and proper shoes to protect yourself against the occasional creepy crawlies! 
(10)  Kirindi Ella Falls
Legend has it that the King of Sri Lanka "Walagambahu" hid treasure deep beneath these falls in an escape from his enemies. During dry weather, there have been many attempts by Gem merchants to uncover the hidden wealth. However, as the story has it, the Gods have protected the treasure through the oncoming of roaring water or rain which have rendered each attempt to uncover the treasure a failure. You can get to the falls by driving along a narrow 7 km road, followed by a 50m walk on the footpath to the viewing point of the waterfall. With viewing platforms at the top and bottom, you can view this beautiful waterfall from all angles. Traveling further, you can also choose to continue and take a more difficult path adding an additional 200m to get closer to the falls.
---
Ready to see these breath-taking waterfalls for yourself whilst adventuring around Sri Lanka? Check out our 12-day Sri Lanka Experience tour here! From safaris to surfing, this trip will take you from Negombo to Mirissa with all your internal transport, accommodation, activities and a bunch of meals included, the trip of a lifetime just got even better. 

RETURN TO BLOG
NEXT ARTICLE