10 Of Our Favourite Recipes From Around The World
Published 18th July, 2023
If you've travelled on our small group tours and done any of the fabulous cooking classes included in the itineraries, some of these recipes will be a trip down memory lane. Now that we've launched group tours in Mexico, South Africa, the Philippines and New Zealand, we've put in a few unfamiliar dishes from around the world that will certainly have you curious. Let's get inspired in the kitchen and discover some new favourites. 
VIETNAMESE BANH MI
Banh Mi is the ultimate Vietnamese sandwich. French-inspired, the cornerstone of a good banh mi is the fresh, crusty bread roll. The more crumbs, the better. This bread is then smeared with an odd-sounding combo of pate, mayo, pickled veg, meat of choice, coriander and chilis, elevating banh mi above the ordinary sandwich with a hit of Asian freshness. Banh Mi has a cult following and can be found in many countries, but until you've munched a roll in the streets of Ho Chi Minh or inside Madam Khanh's in Hoi An, you have no idea how good this thing can be. But until we're travelling in Vietnam again, here's our take. Feel free to swap pork for chicken or tofu.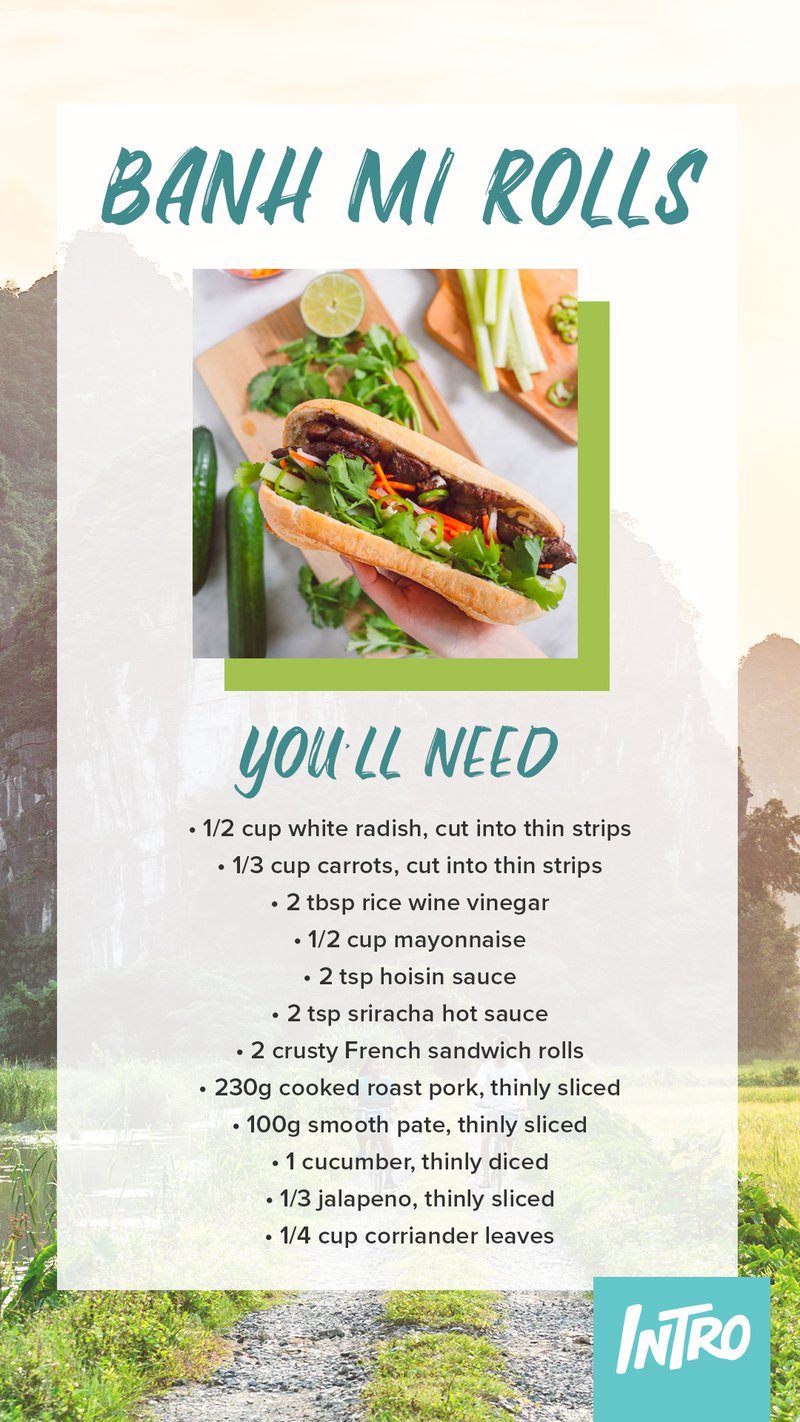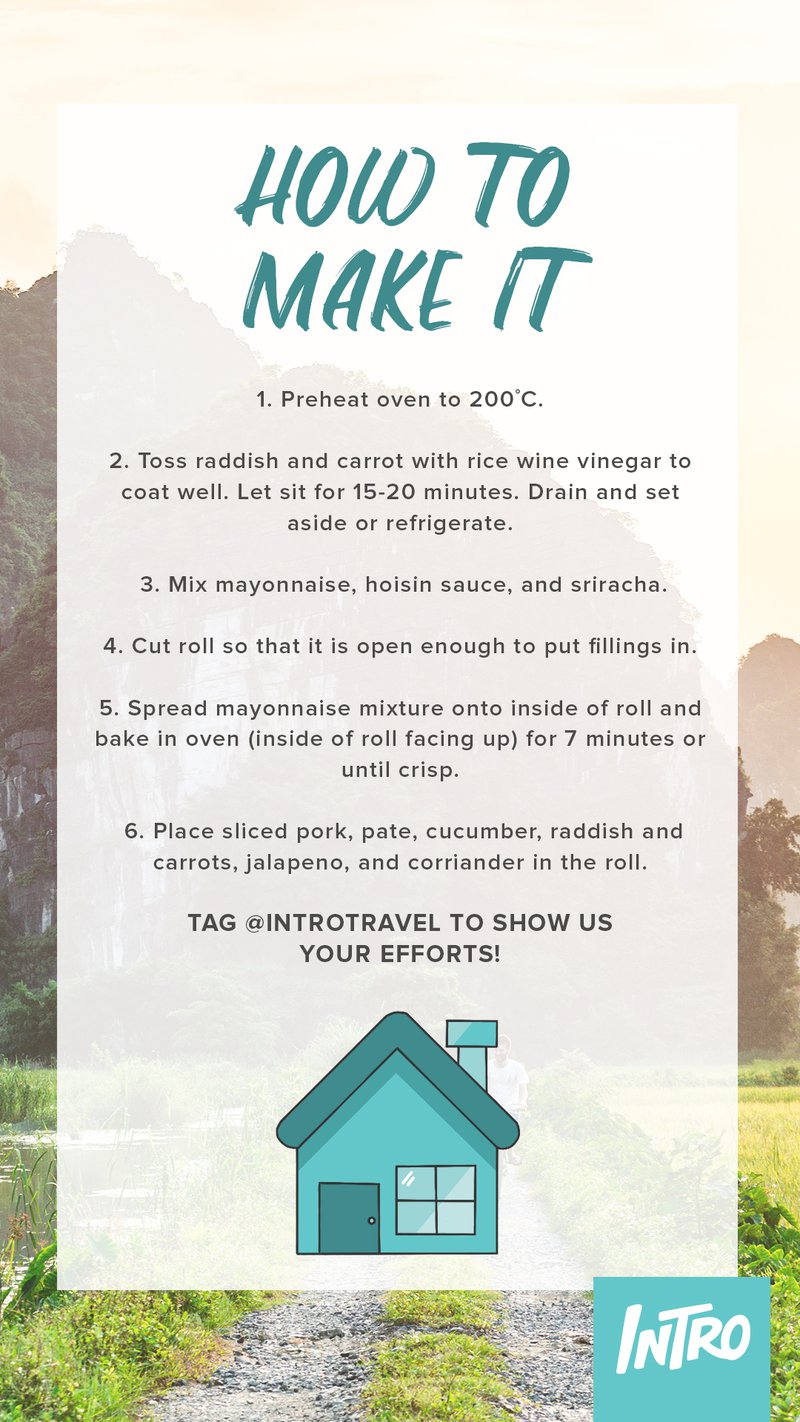 FILIPINO ADOBO
Adobo is the national Filipino feed, and when travelling in the Philippines this little-known chicken dish may become your new favourite eat. This recipe yields juicy, tender chicken coated in a lip-smacking glaze. Don't be afraid to use a generous amount of pepper! The spiciness will be tempered from the cooking time and strength of the sauce, enhancing the flavours rather than being too spicy.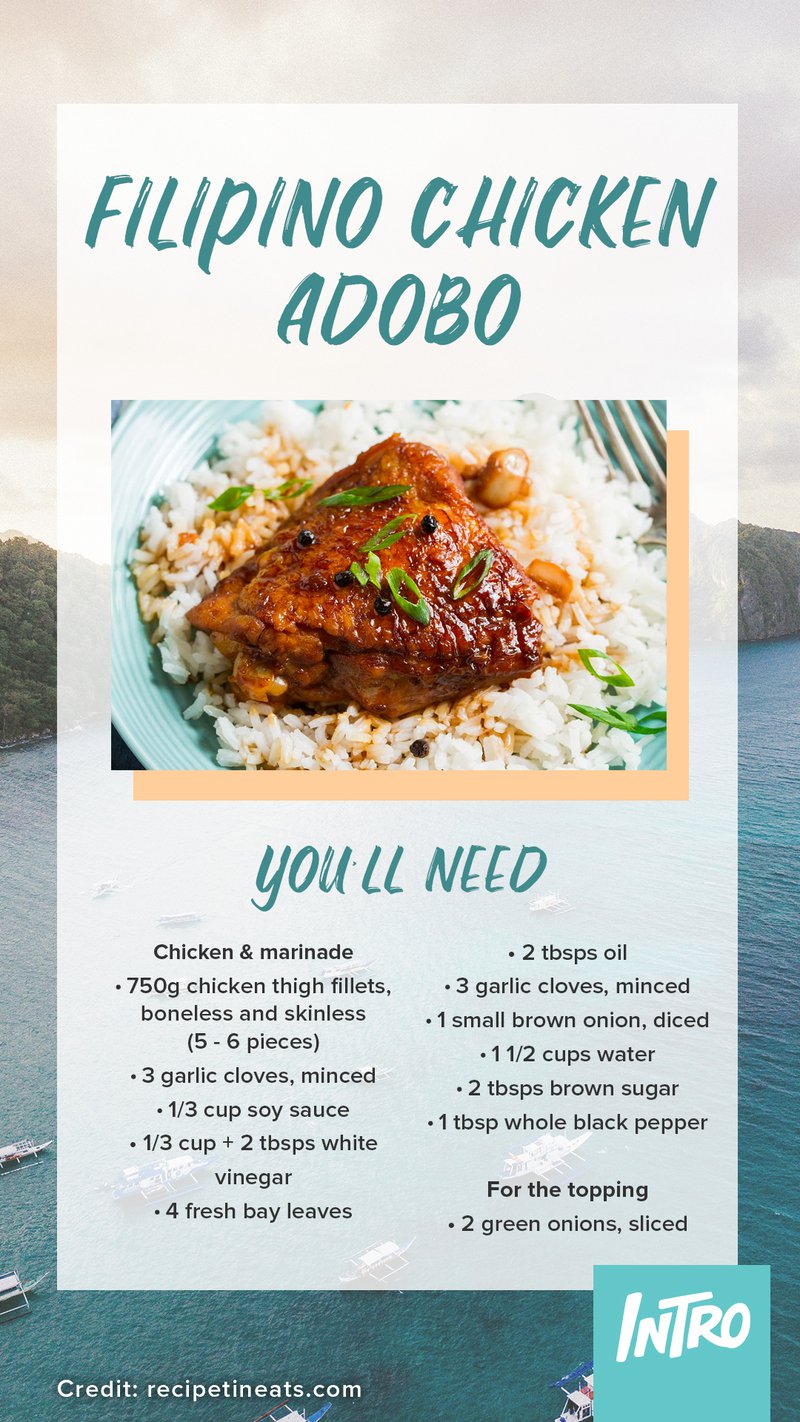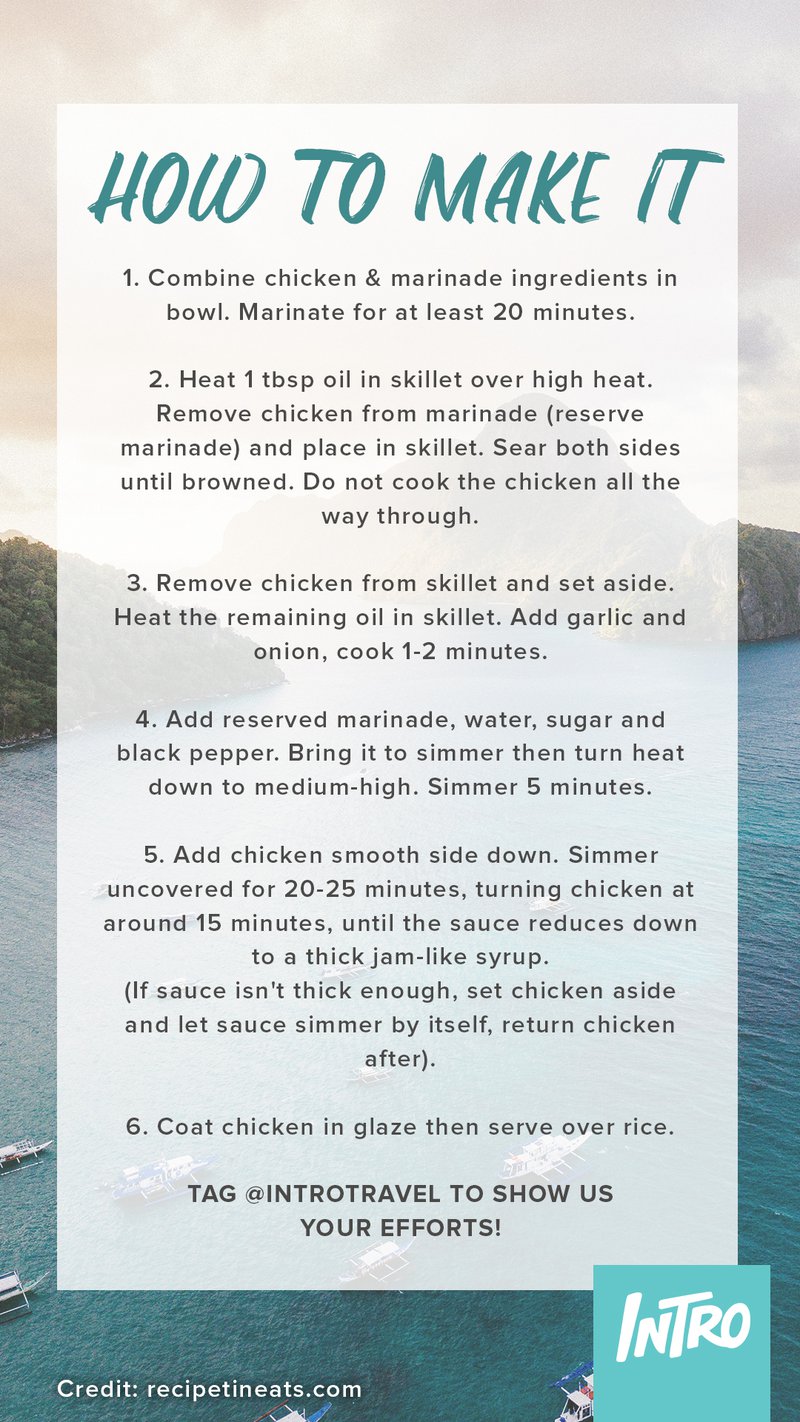 SRI LANKAN CHICKEN CURRY
Looking for something fiery and full of flavour? Sri Lanka's staple meal is rice and curry, which should be consumed the local way - by hand! Like most other Sri Lankan dishes, rice and curry has roots from Southern India, but with its own twist. Rich in aroma and flavour, curries can be found at both street food vendors or high-end restaurants. While this recipe uses chicken, it's easy to substitute with tofu and vegetables. While authentic, this recipe is also super adaptable! Don't like chilli? No problem! Can't have nuts? Just don't add them!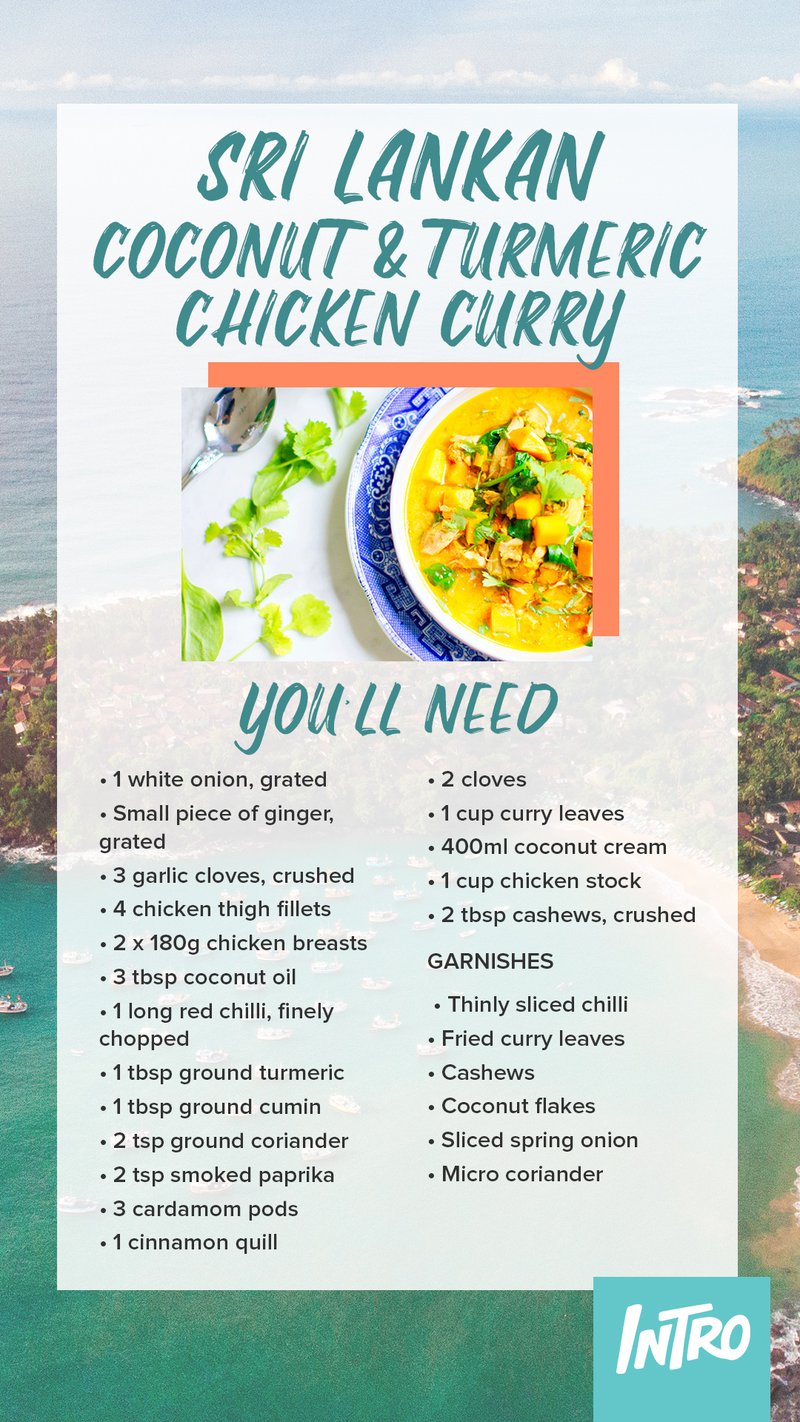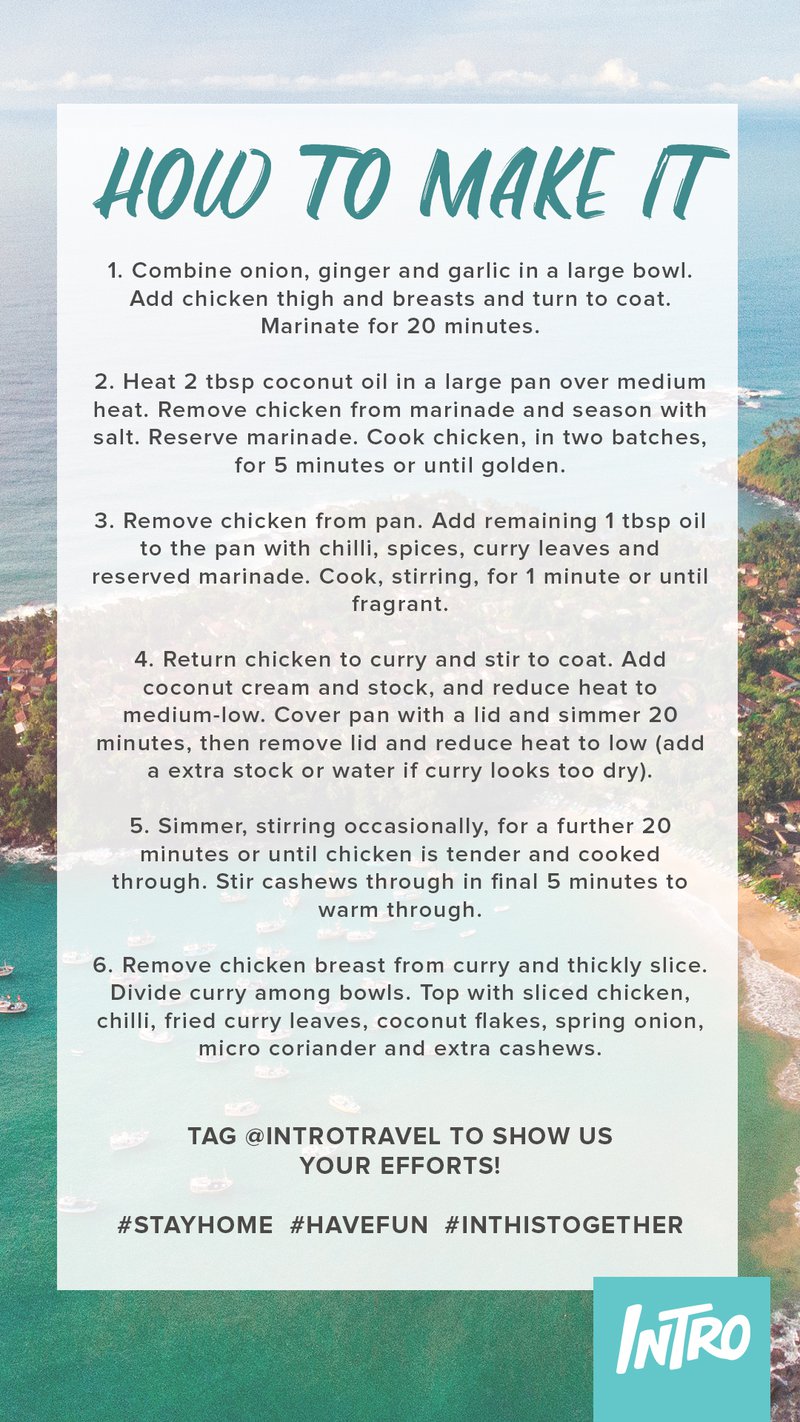 SOUTH AFRICAN BOBOTIE
The national dish of South Africa (pronounced ba-bo-tea) is a tasty mixture of curried meat with a savoury egg-based custard topping. We won't lie, the ingredient combo does sound suss, but don't knock it til you try it. Think of it as a kind of moussaka or casserole. This comforting meal is rich, savoury, zingy and aromatic, definitely a new one to try in the kitchen. The curry powder and bay leaves impact the flavour of this dish the most, so use the best quality ingredients you can find!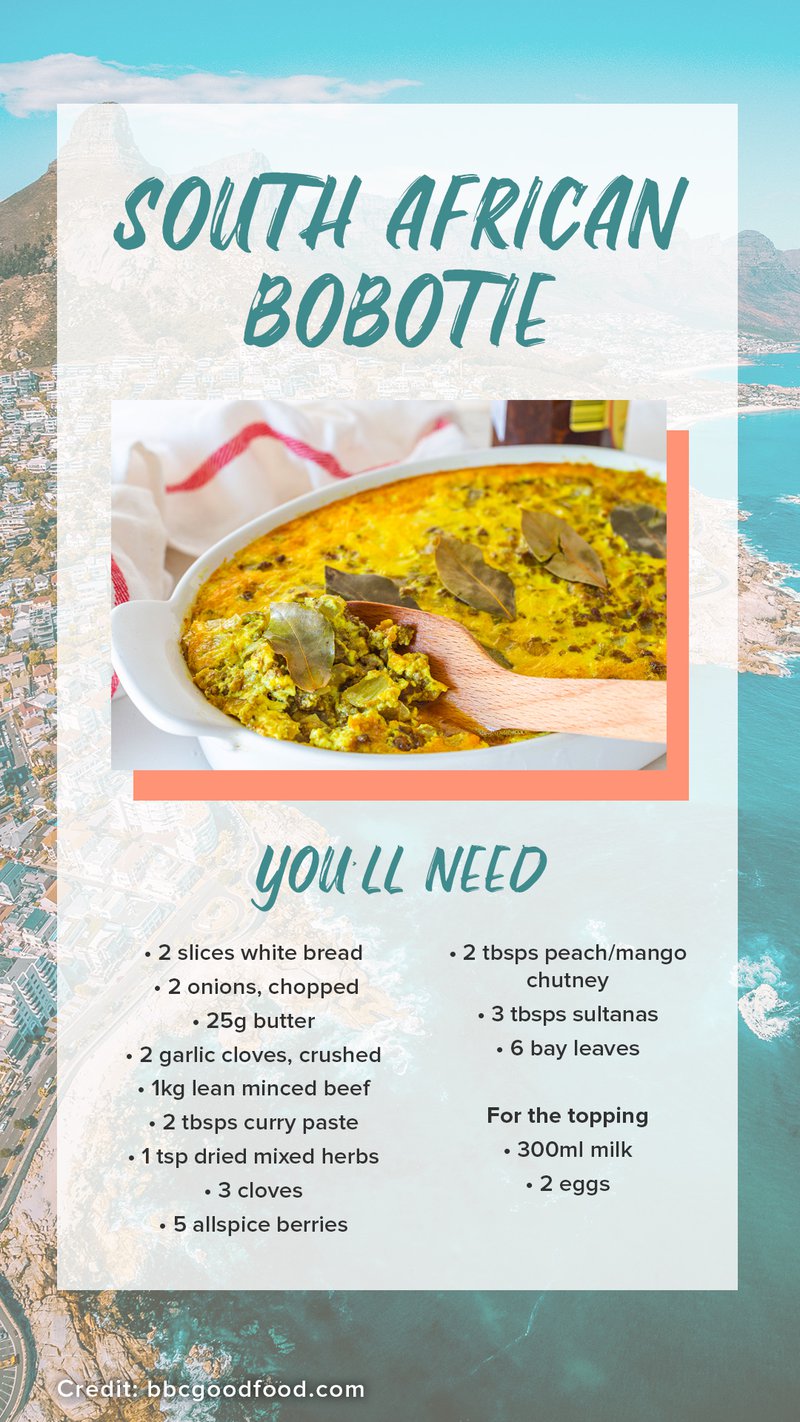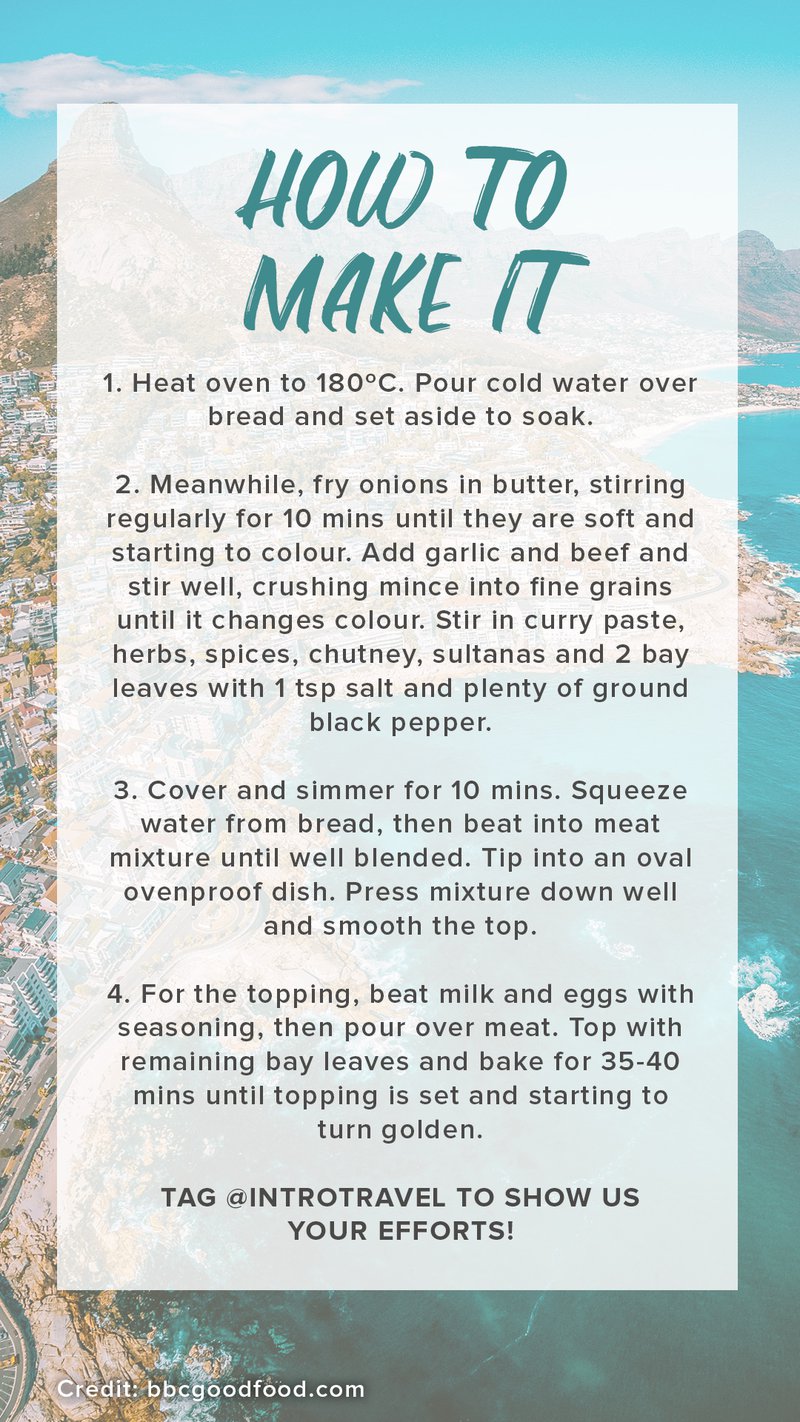 VIETNAMESE EGG COFFEE 
If you've travelled to Hanoi, you've likely been offered Vietnamese egg coffee, also known as ca the trung. This caffeinated treat is made by beating an egg yolk with condensed milk for about 10 minutes, make a creamy, meringue-esque fluff that is poured on top of hot espresso or iced coffee. The taste is like a sweet, luscious dessert, imagine a liquid tiramisu. First created in Hanoi in 1946, egg coffee is the brainchild of Nguyen Van Giang. Due to a milk shortage caused by the French War (aka the First Indochina War), Giang whisked in an egg as a much-needed substitute while bartending at a hotel, and the drink's popularity lives on! Now it's your turn to try.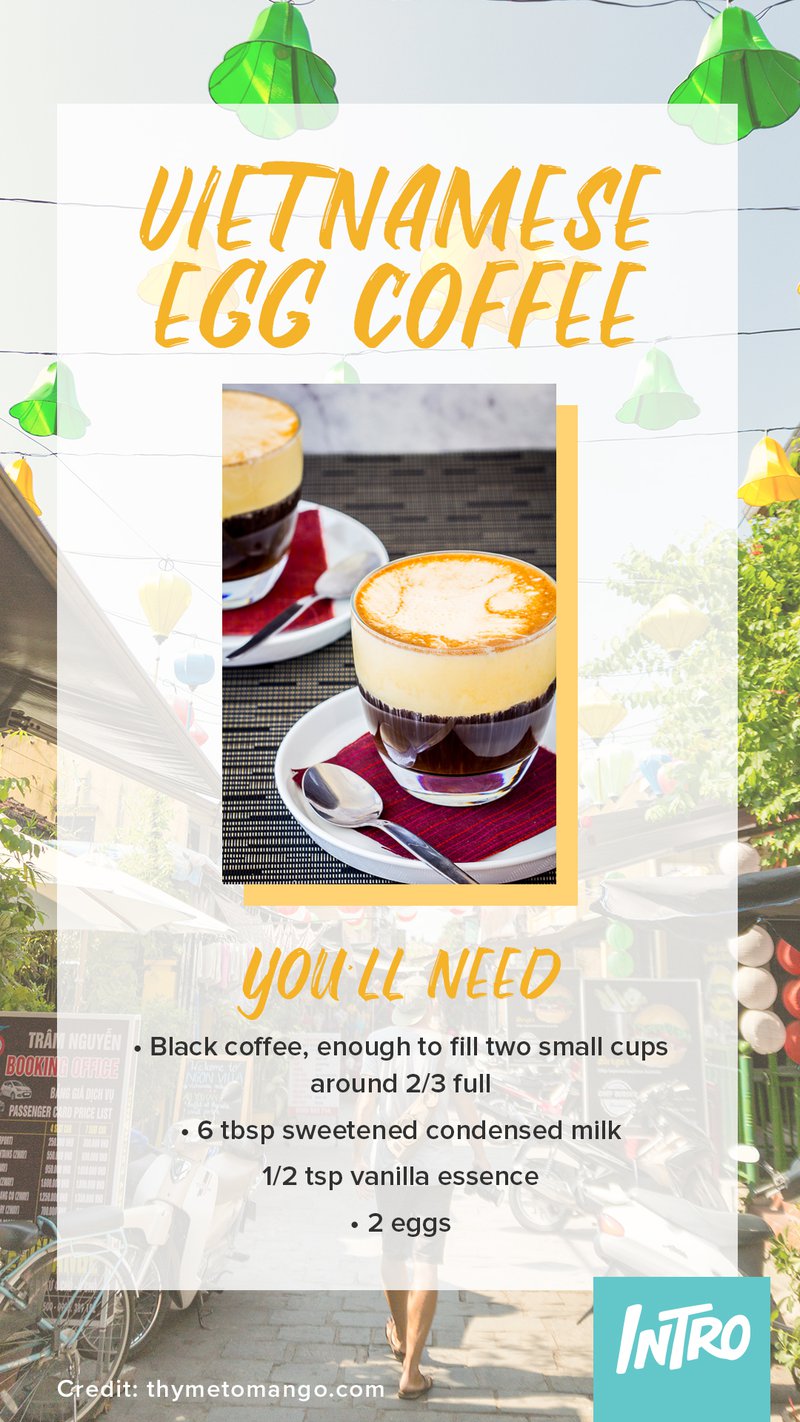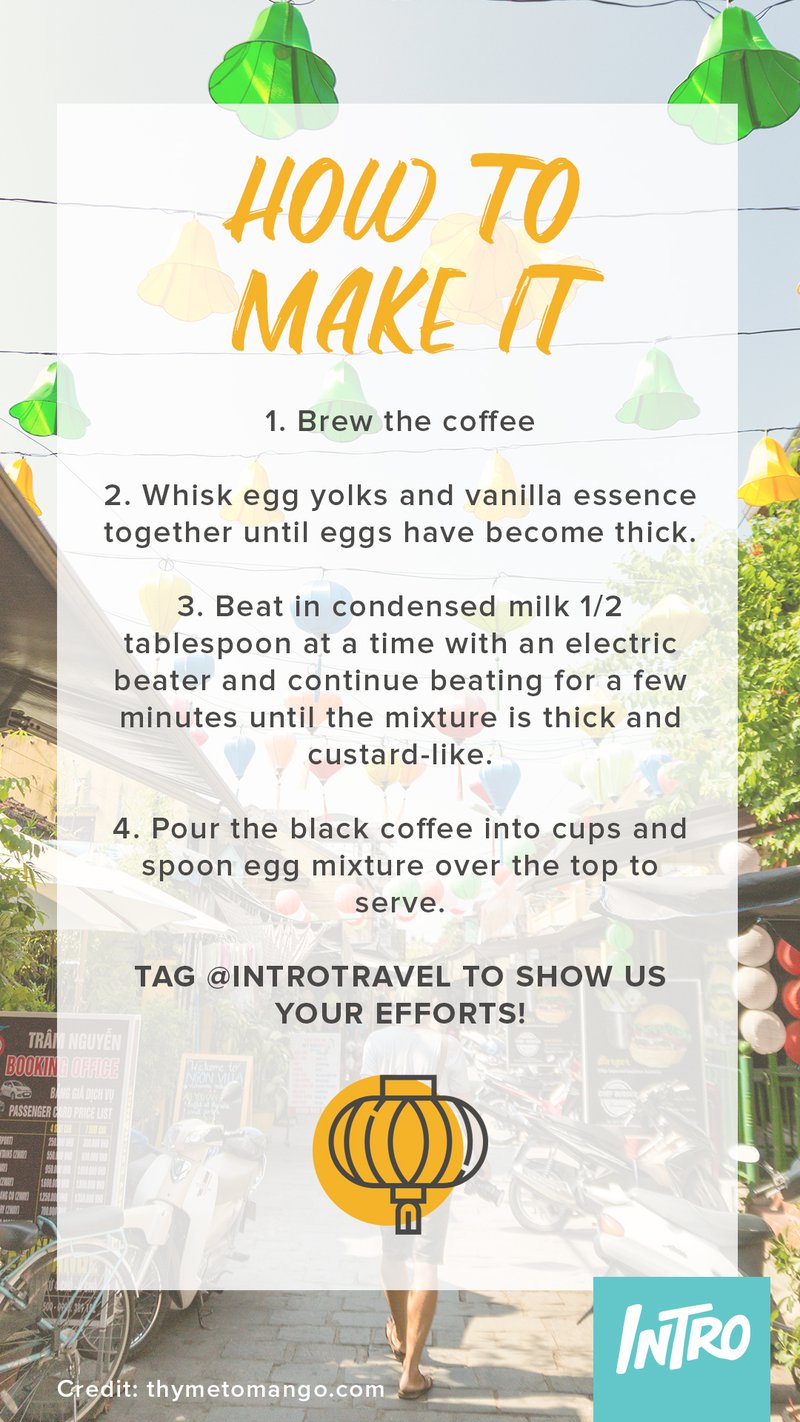 MEXICAN ENCHILADAS
The unassuming enchilada dates back to early Mayan times. Today, corn and flour tortillas are used with a wide variety of fillings, layered on a plate and covered with a rich, savoury sauce and/or cheese. Chock full of meat, cheese, beans, seafood, potatoes, veggies, or a combination of everything, you don't need to get an enchilada as takeout when they're actually pretty easy to prepare at home! When making enchiladas, make sure they're plump, juicy and generously stuffed - no skinny enchiladas here thanks. Next time you're backpacking Mexico, remember to thank the Mayan people for delivering us this most delicious gift. P.S. this one's best eaten with a fork...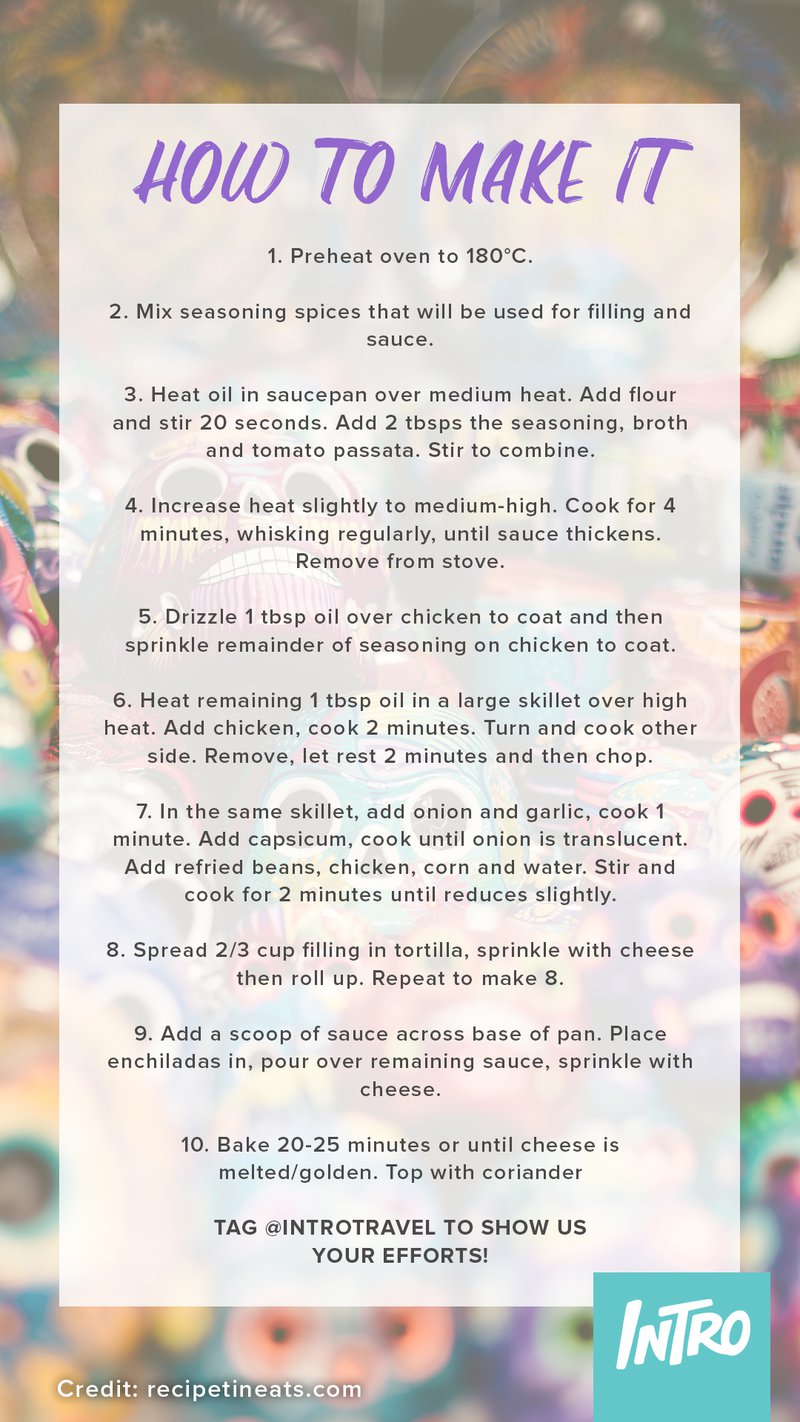 JAPANESE KATSU CURRY
Curry was introduced to Japan by the British over 100 years ago, and thank goodness they did. Japanese Katsu curry is scrumptious, jam-packed with rich flavour. Crunchy panko-coated chicken (or pork) cutlets are served over soft, fluffy rice, smothered with creamy curry sauce. Curry + deep-fried food? Count us in. This is the meal you need to try when backpacking in Japan. If veg or vegan, you can sub in the meat with a meat substitute or tofu.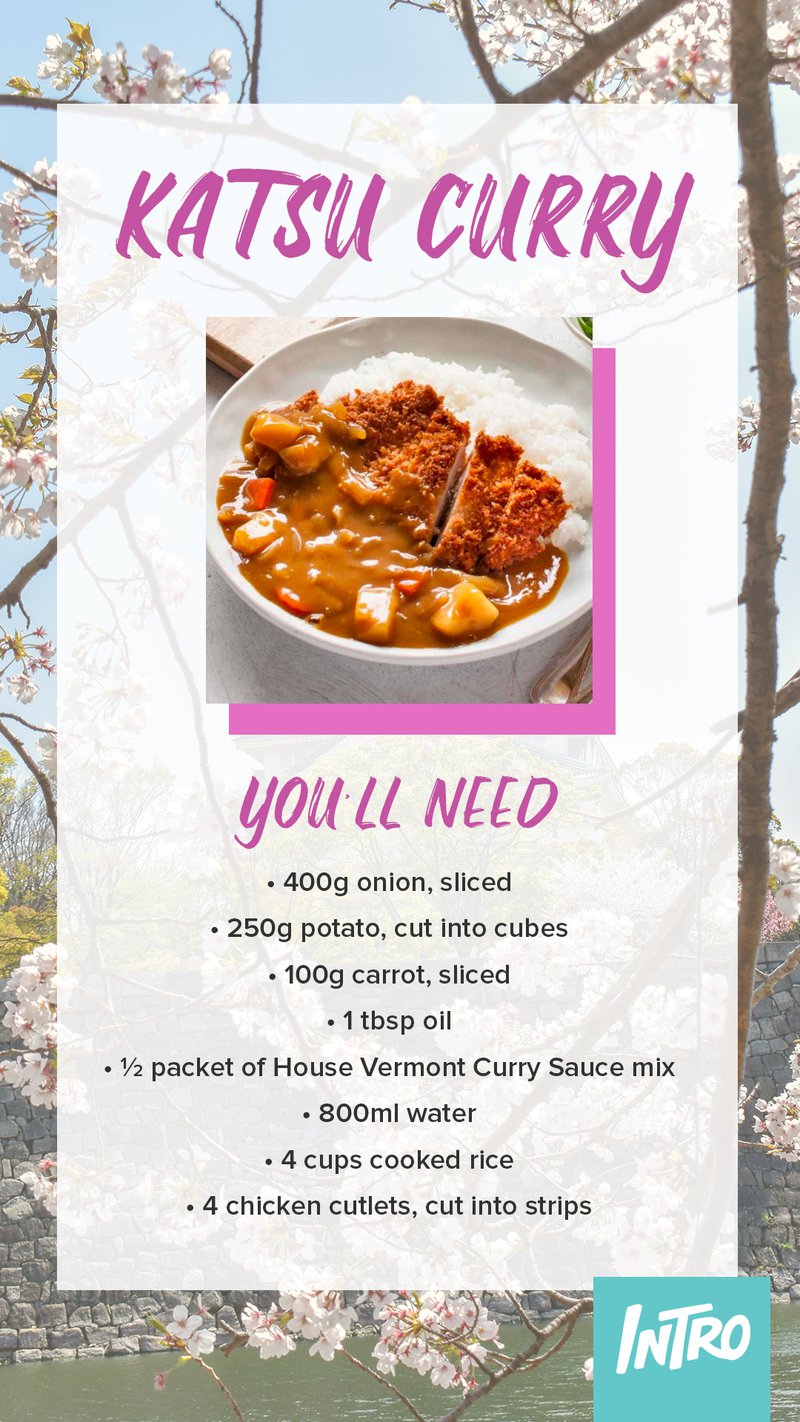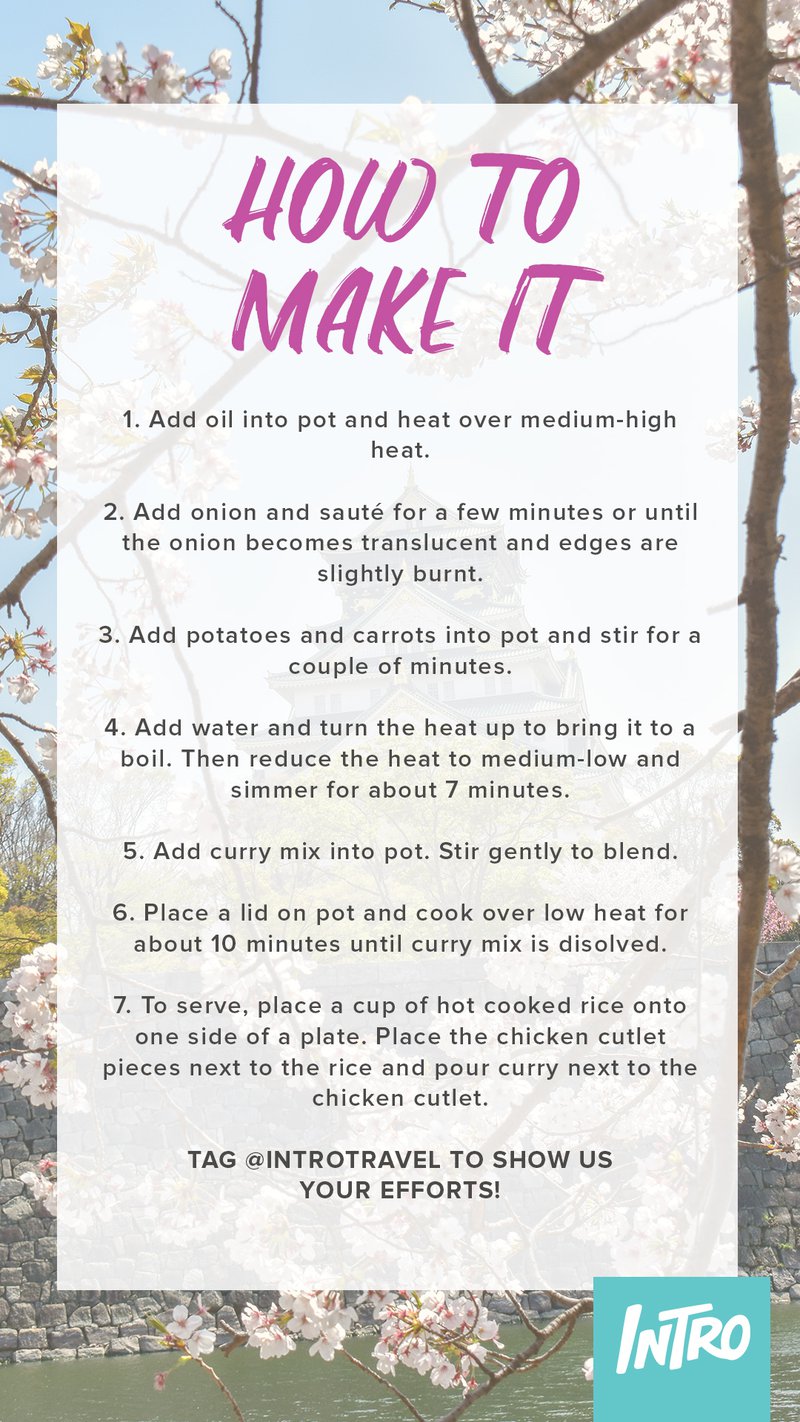 CAMBODIAN LOKLAK
Peppery Cambodian Lok Lak is a dish of French and Chinese influence, and if you've been to the included cooking class on our Cambodia small group tour, you'll know first hand how great this stir-fry is. It consists of beef cut into strips, marinated and sautéed in a wok before being plated up on a bed of green salad with slices of tomatoes and cucumber. It's also accompanied by rice, plus a lime and black pepper sauce in which the meat can be dipped. Take your mouth to flavour town and impress your family with this lesser-known, but just as great, South East Asian dish. If you don't have Kampot pepper on hand it's a shame (because it's so GOOD), but other peppercorns will do… just remember to pick some up next time you travel Cambodia.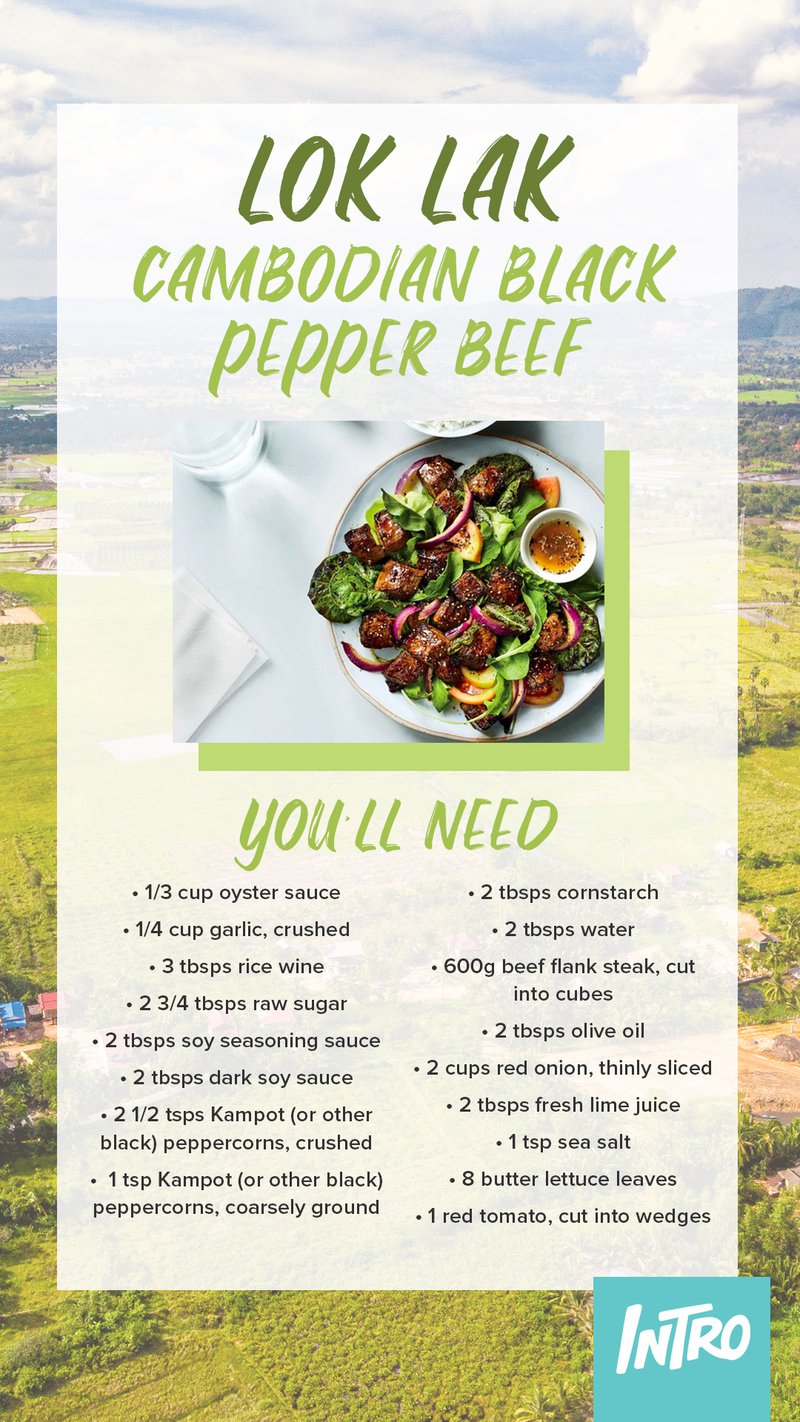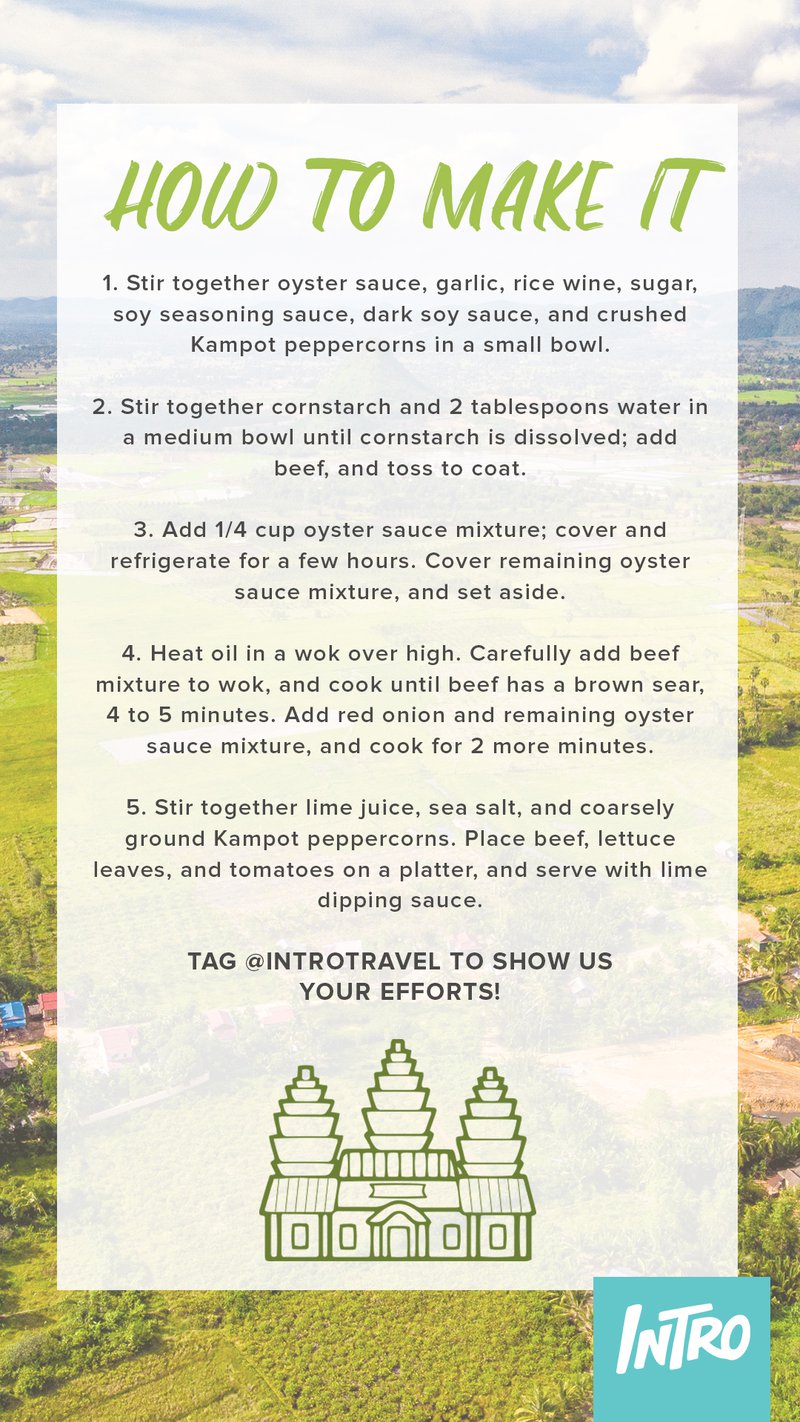 THAI FRIED BANANAS
Fried bananas are a popular snack and dessert in South East Asia, particularly Thailand. It's tricky to perfectly replicate those made by street vendors in Asia, but this recipe will get you about as close as you can. Plus, it's a great way to get rid of old bananas without baking banana bread. Serve these crispy treats with coconut or vanilla ice cream and a dust of cinnamon or nutmeg!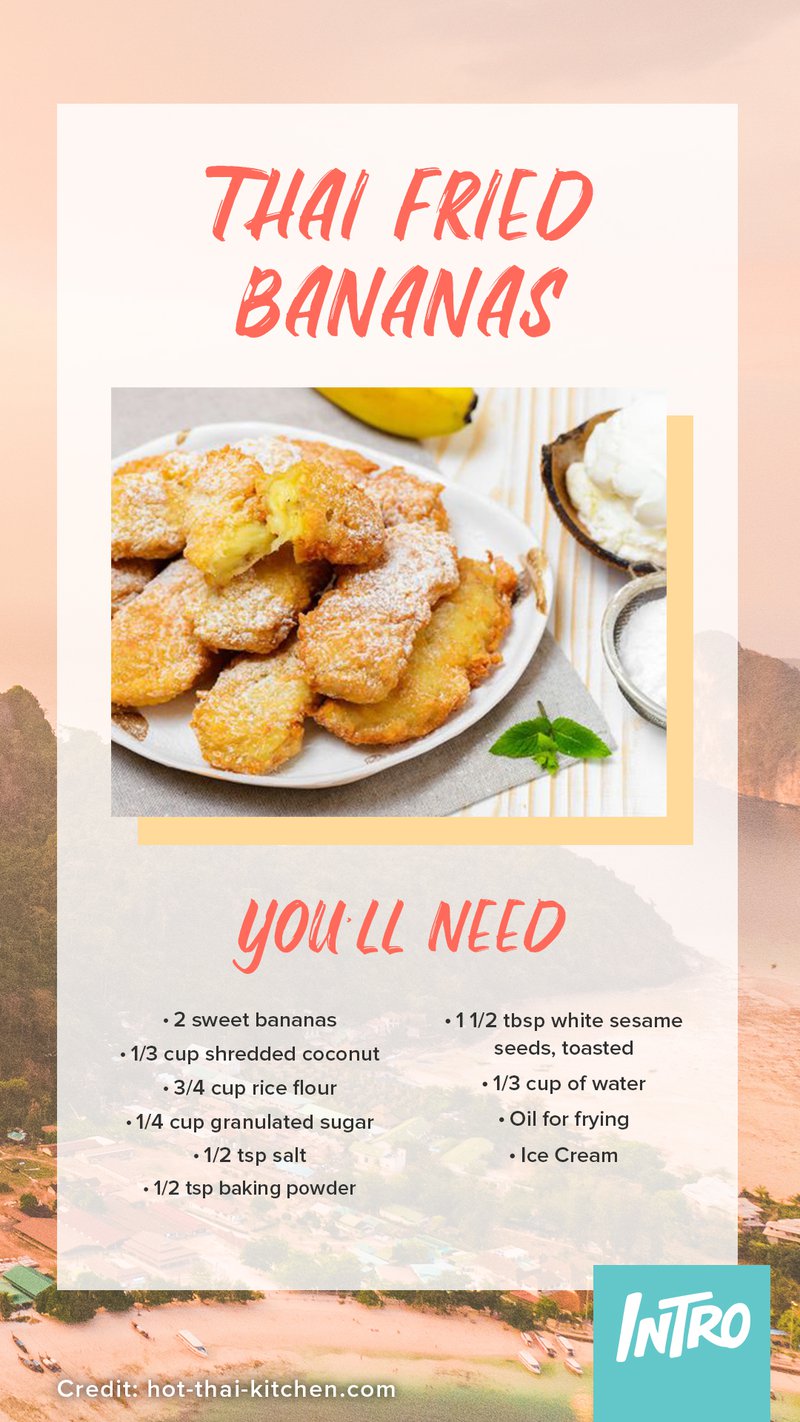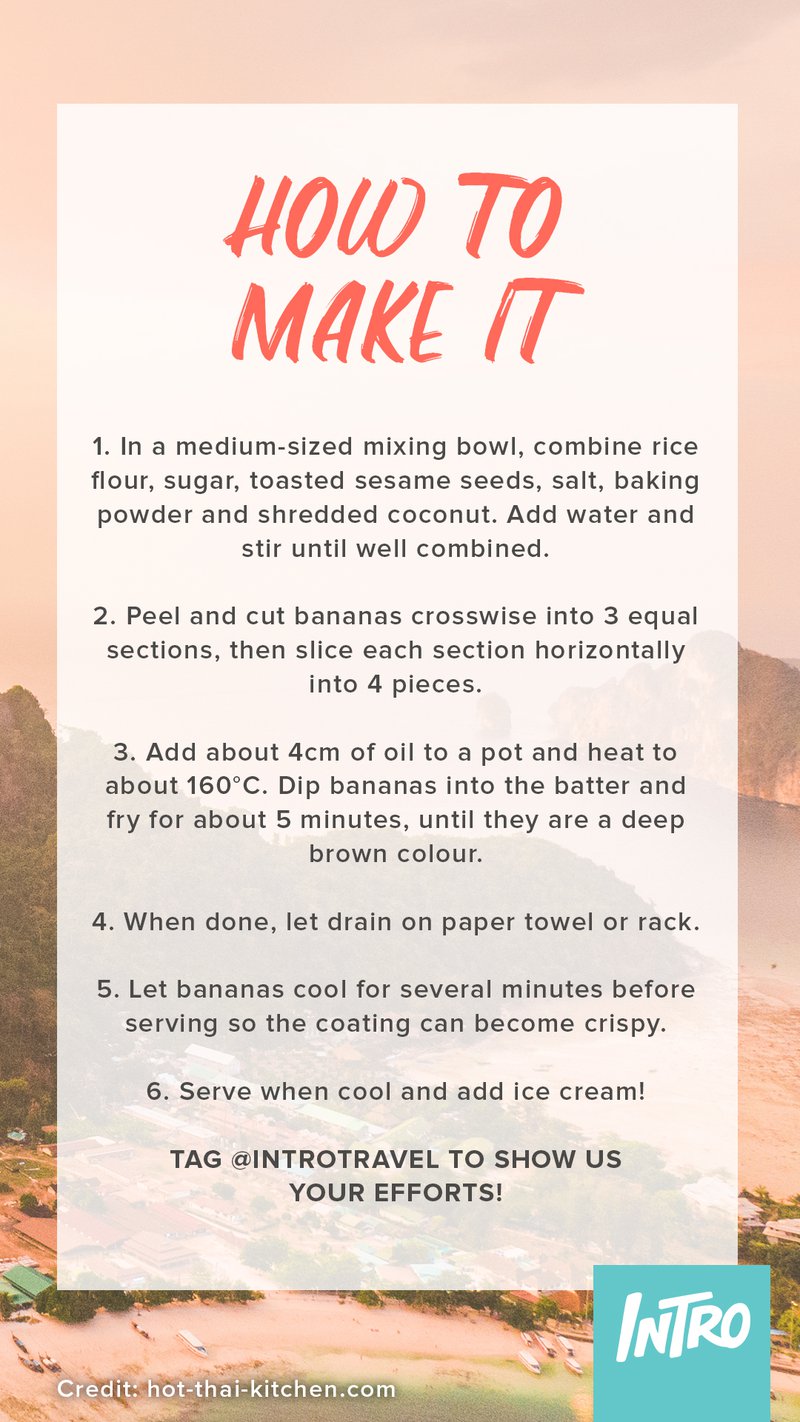 CLASSIC MARGARITA
The classic margarita is refreshing, easy to make, and dangerously delicious. Every human needs a staple party cocktail they can whip up in a flash, and you'll never go wrong with a marg. With the weather warming up, margs are perfect for sipping outside in the sun. Cheers to that.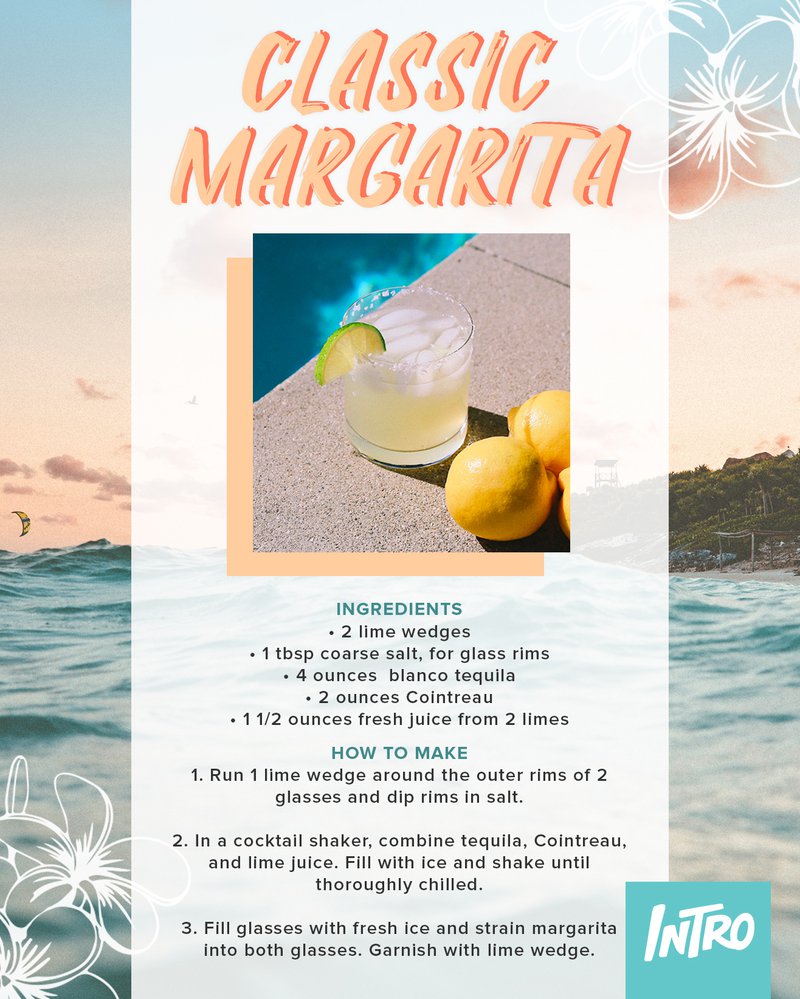 ---
Ready to taste the flavours of the world (beyond your kitchen)? If you're considering backpacking, going on a gap year, or travelling with a group of mates, check out INTRO's small group tours in Asia, Australia and beyond here. Including all your accommodation, internal transport, an itinerary jam-packed with incredible activities, a bunch of meals, an experienced group leader, a new group of friends to travel with, and full end-to-end support, INTRO's group tours are the ultimate way to travel a new country. 

RETURN TO BLOG
NEXT ARTICLE