10 Things You Should Definitely Do In Sri Lanka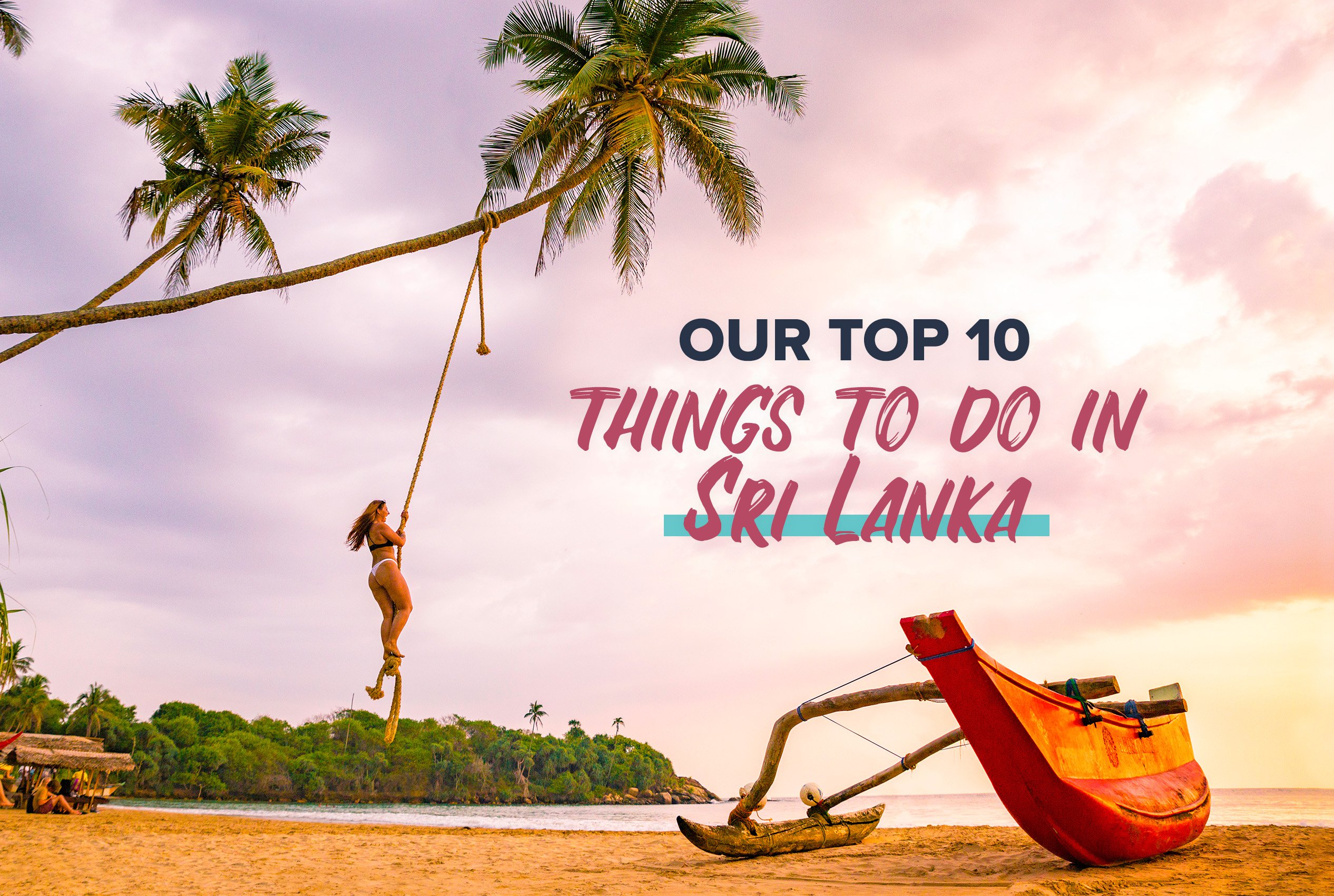 Published 11th October, 2019
There are so many unique, fun things you can do while travelling Sri Lanka! Here are our Top 10 you shouldn't miss. 
Visit Sigiriya Rock
Probably the most visited site by tourists in Sri Lanka, this amazing place has great archeological significance. Surrounded by forest, the Sigiriya rock plateau is 200 metres high and was formed by an extinct volcano. What is most impressive is that it was once a Buddhist monastery, then became King Kashyapa's Palace. The remnants are still there today, attracting many curious travellers!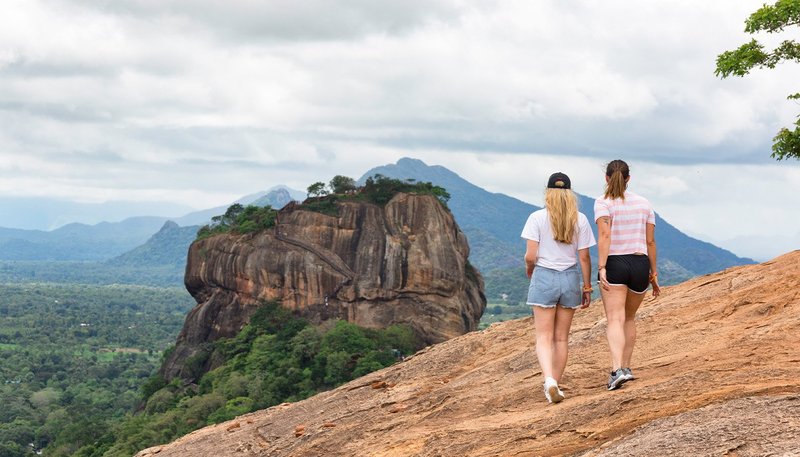 Relax on Beautiful Beaches
Believe me when I tell you that Sri Lanka has some of the most breathtaking beaches you've ever seen! Make sure you've set aside some time for chilling out at some of the best ones, such as Weligama Beach and Dikwella Beach. You can even try your hand at surfing, one of Sri Lanka's most popular sports.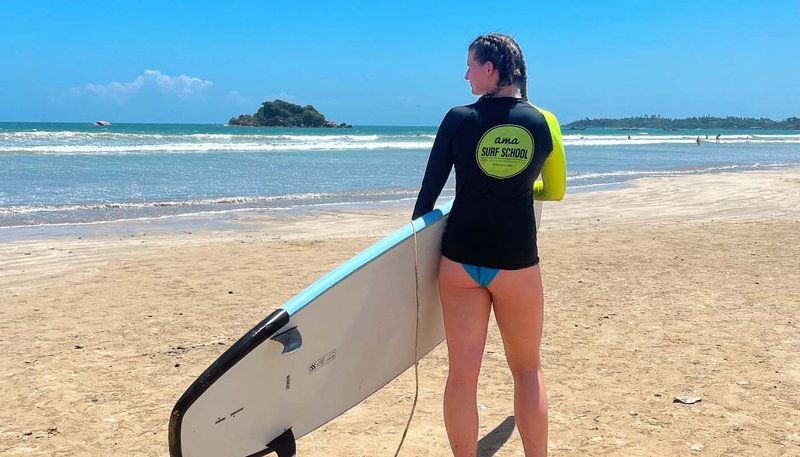 Check out Dambulla Cave Temples
Considered a UNESCO World Heritage Site, these temples are a must-see in Sri Lanka. The statues of the Buddha, Hindu Deities, and Sri Lankan Kings are all exposed in five different caves which makes it a very interesting visit. Although it is a 2000-year-old operating temple, everything is very well preserved. It is also worth visiting the Golden Temple at the same time, as it is only just downhill. 
Visit Local Temples
Sri Lanka is the place where you can find Hindu Temples, Buddhist Temples, Catholic Churches, and Mosques all in the same place! Since the population is mostly comprised of Buddhists, one of the most famous temples is the Temple of the Sacred Tooth Relic. It is named the Temple of the Tooth as it is believed to house a relic of the actual Buddha's tooth, attracting many practitioners of Buddhism to pray, along with curious tourists.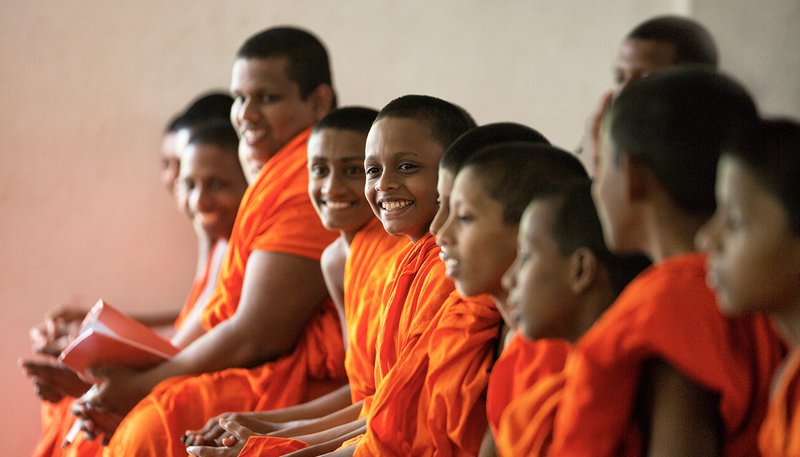 Ride a Tuk Tuk
The most adventurous way to discover Sri Lanka is definitely by riding the local vehicle of choice. The old-fashioned three-wheeled tuk-tuk is hugely popular on the roads! It's very cheap to rent one and it might be a good option to explore, feel the wind, and watch the view during the ride.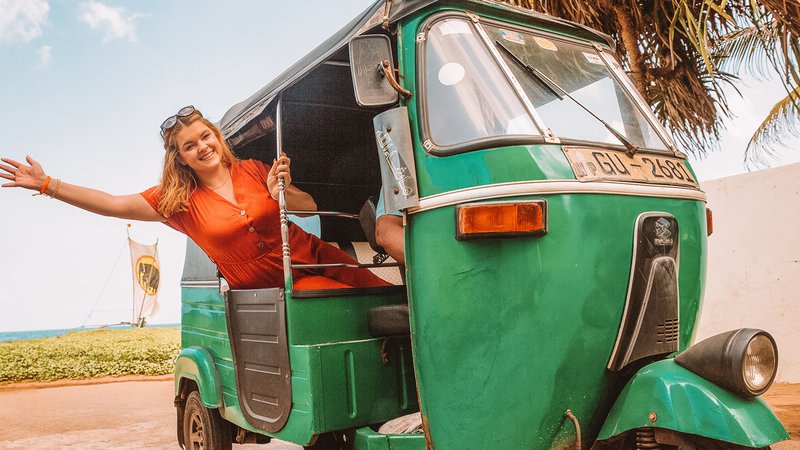 Explore Tea Plantations
Tea plantations in Sri Lanka attract many tea fanatics, but also those who just enjoy a beautiful landscape. These plantations are part of Sri Lankan history but are still running today as production generates much income. Most of the tea plantations offer guided tours which are a good option to get to know more about the details of the sites and their fascinating history.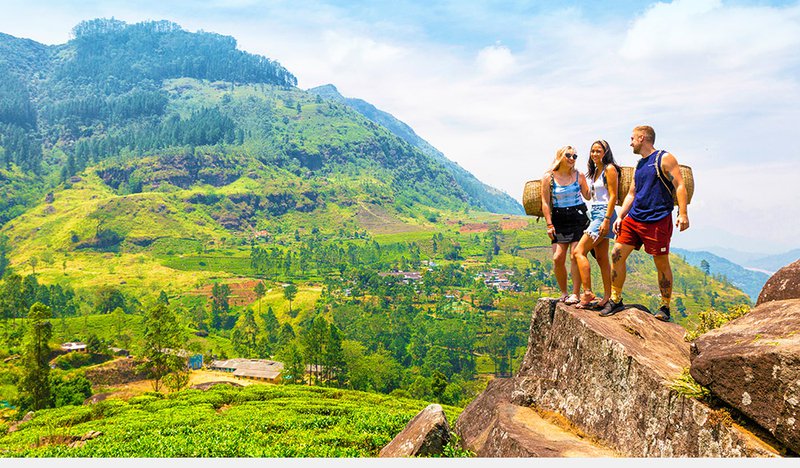 See the Nine Arches Bridge
The famous Nine Arches Bridge is an ancient bridge made in the British Colonial period from rocks, bricks, and cement. With no use of steel, the bridge still stands today and is located close to the main town of Ella next to a dense jungle where it is visited by many people from all around the world! You've probably already seen the picturesque view in photos, and surely won't get out of your mind when you see it for yourself. 
Experience the Ella Train Journey
This scenic train ride is simply impossible to miss when visiting Sri Lanka. It is a 7-hour long train ride through green tea plantations and mountain views, considered nothing less than the most beautiful train ride in the world! Be it from Kandy to Ella or vise versa, this trip is incredible, the perfect photo op.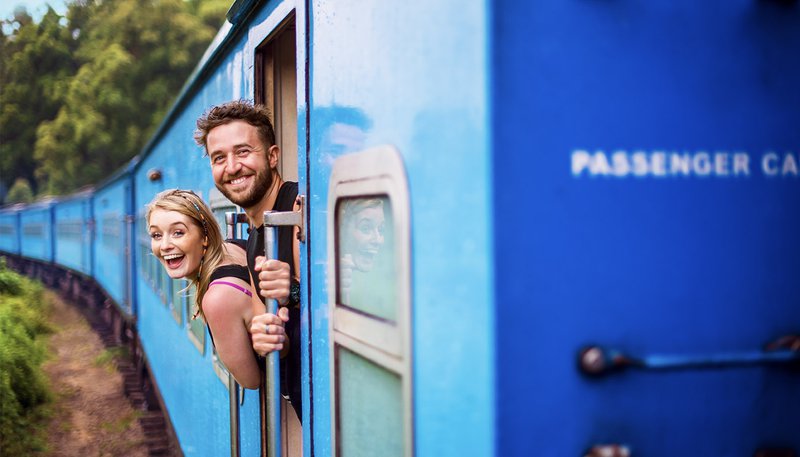 Climb Little Adam's Peak
Located in Ella - a region known for its mountains - Little Adam's peak is a hiking destination for whoever wants to enjoy the amazing landscape view. As the name anticipates, Little Adam's is not too high compared to other mountains and it only takes 20 - 40 minutes to reach the first peak, and the view is absolutely worth it!
Go on a Safari
Safaris are always a great option to experience wildlife participating in animal cruelty. In Sri Lanka, one has the chance to have this experience and see thousands of different fauna and flora, including elephants, leopards, and buffalo. There are many safari options ranging from luxurious to budgeted ones and some places where you can camp to enhance the experience by spending the night in the middle of nature.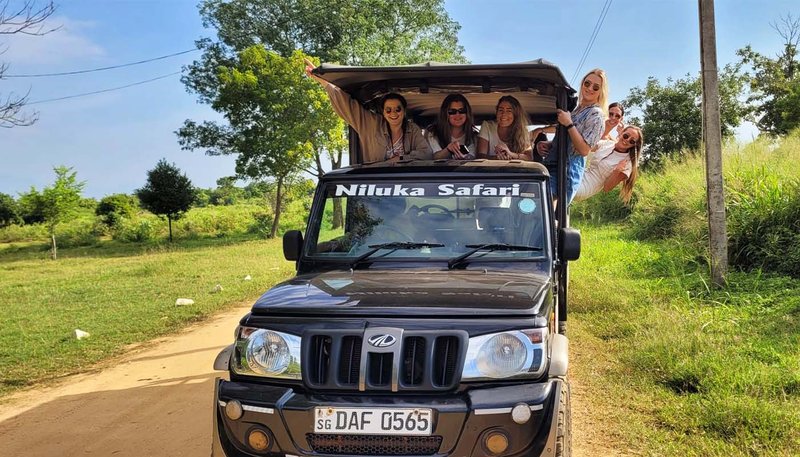 ---
Sri Lanka is a mystical nation full of nature, culture, and history dating back to 5000 BC. If going on a safari, trying surfing, eating delicious spicy food, and immersing yourself in a fascinating culture sounds like the trip of a lifetime, check out our Sri Lanka Experience here!

RETURN TO BLOG
NEXT ARTICLE