6 Reasons to Visit Japan in Winter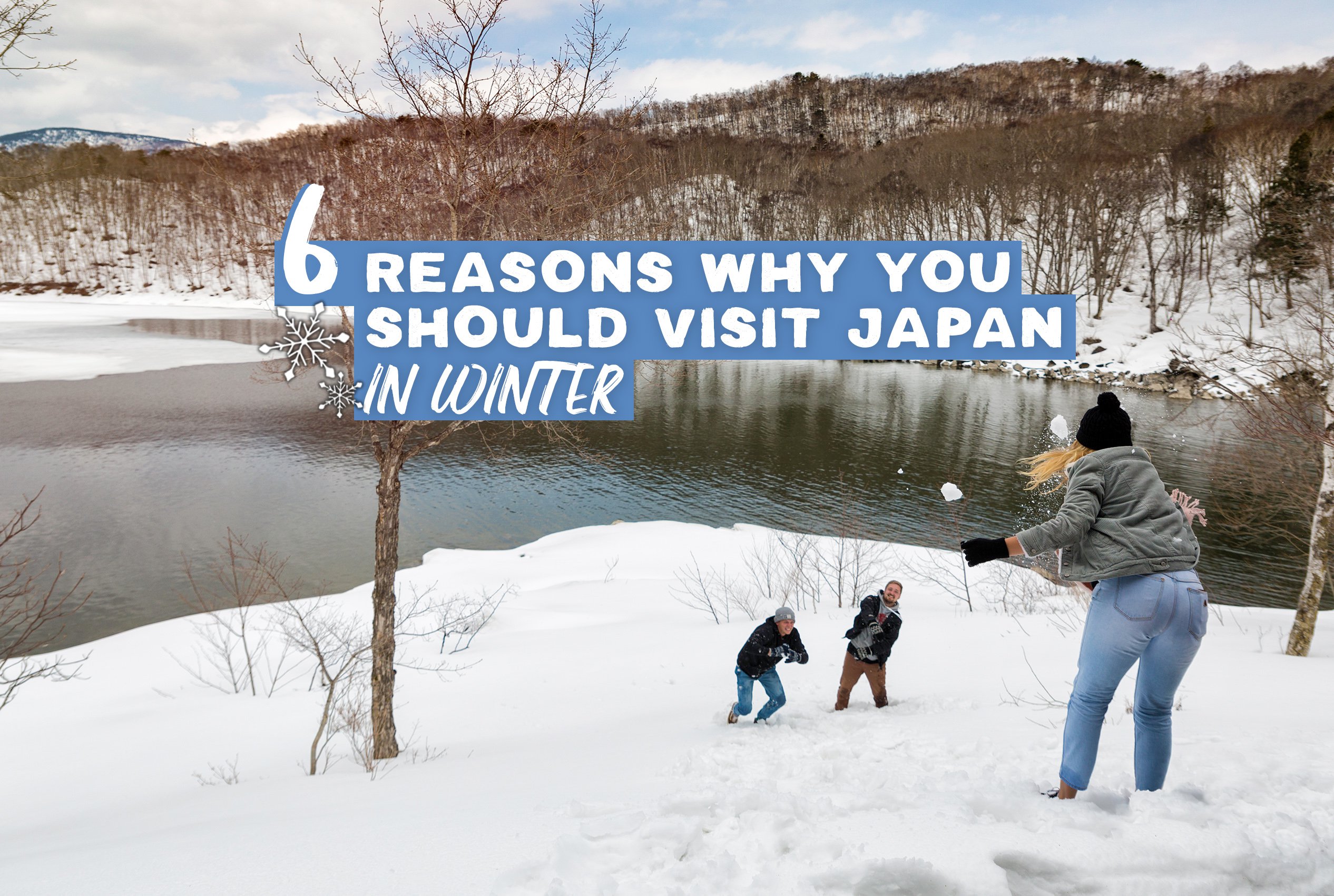 Published 06th September, 2019
There are a million reasons to visit Japan no matter what the season. But here are a few that might sway you towards exploring when Japan turns into a winter wonderland!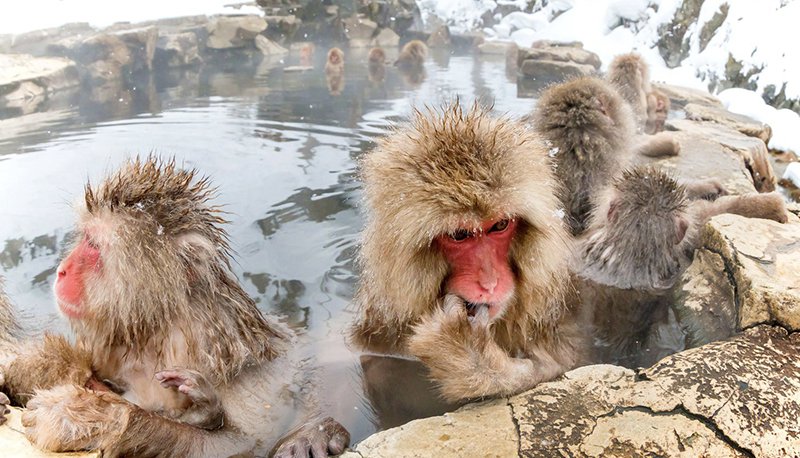 See the Snow Monkeys
Japan is home to the famous red-face Snow Monkeys. They can be seen all year round but winter is the perfect time for you to admire these adorable natives relaxing in the waters of the hot springs. In Jigokudani Park, in Nagano, you can spot them enjoying their bath routine in the middle of the pure white snow.
Go Skiing or Snowboarding
Whether it's summer or winter, Japan is an amazing destination! However, with winter it also comes the opportunity for sports lovers to go skiing or snowboarding on some of the best snows on earth! If you are looking for popular ski resorts, Hakuba in Nagano has been attracting many tourists since it held the winter Olympics in 1998. Niseko, in Hokkaido, is also a trendy destination with a vibrant nightlife. If you're travelling on a budget, Sapporo Teine, a smaller ski resort, offers one of the cheapest ways of experiencing Japan's winter sports.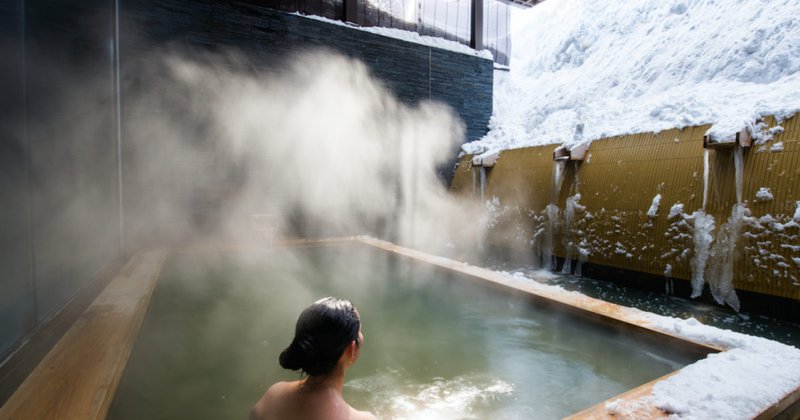 Hot Springs
There are over 3,000 onsens in Japan, but the best onsen experience is for sure outdoors during winter, where you can be surrounded by snow while enjoying the breathtaking mountain views and of course the warmth of the hot spring waters. You can't miss the opportunity of enjoying this bathing ritual and experiencing for yourself a very traditional habit in Japan's ancient culture.
Mount Fuji 
Mount Fuji is definitely an iconic image of Japan, and it is especially stunning during winter. This time of the year is when you can actually see the top of the mountain due to clear skies and witness the bright white snow coverage which makes it even more beautiful. As early as January, the beginning of spring and the end of winter, you can spot the early cherry blossoms and still see the snow-capped peak.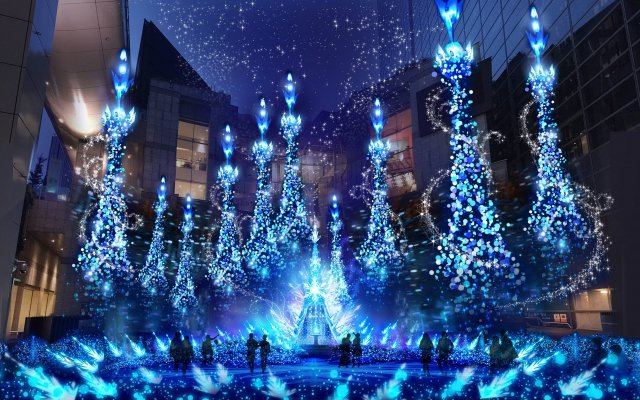 Tokyo Light Displays
The lively city of Tokyo truly lights up during winter. Wandering around the city through colourful vibrant lights and decorations is one of the most popular things to do in Japan during this time of the year. If you want a panoramic view of the whole city, a great idea is to visit the sky deck at the More Tower. Running from November to February, there are many opportunities and places for you to enjoy the Tokyo light displays, including a big Christmas in Yebsu Garden Place.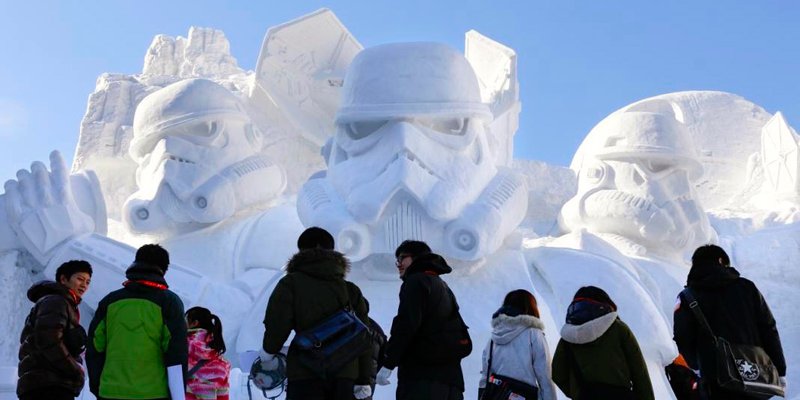 Sapporo Snow Festival
Sapporo Snow Festival is one of the most anticipated winter festivals in Japan. Being a must-see event, it's worth planning your trip around the beginning of February to get to enjoy this week-long spectacle. Held in 3 different sites, Susukino, Tsudome, and Odori Park, the festival features live music, lights, snow, and ice sculptures, and attracts over 2 million visitors to Sapporo. Huge artworks are also part of this visual experience that stands out from any other.
---
Japan is an incredible destination with a fascinating culture and many things to see and do. Don't miss the opportunity of experiencing all the wonders winter has to offer. If we've got you itching to explore Japan, check out our 13 day Japan Adventure trip here!

RETURN TO BLOG
NEXT ARTICLE