Small Change in Bali: Local Home Visits, Cleanups & More
Published 16th December, 2021
Pre-pandemic, tourism in Southeast Asia was undergoing insane growth. Think of packed 50-seater buses, all-inclusive resorts where guests never mingle with the locals, and beaches covered in trash, and it's not hard to see how tourism has the potential to be problematic if not conducted responsibly.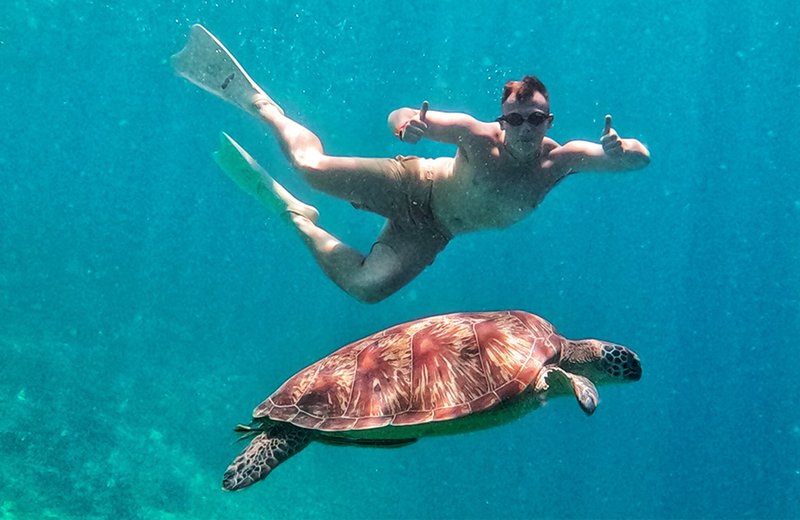 Over the past few decades, Bali has been a hugely popular escape for all sorts of travellers - from cheap backpackers to cashed-up luxury seekers - but the island has suffered severely from travel restrictions. Tourism contributed toward 80% of Bali's economy, and hubs like Ubud and Canggu have been little more than ghost towns in 2020 and 2021. 
Thankfully, things are starting to pick up as Bali begins welcoming international travellers under a phased reopening, but the silver lining of this forced pause is that we have all had a chance to rethink how travel impacts the places we go. 
We at INTRO are cheerleaders for the transformative power of travel. Travel helps us grow, widens perspectives, builds connections, and fosters harmony between people from different cultures, and it's always been our mission to create ultimate travel experiences.
But travel is a privilege - and it can have an impact on a lot of lives. 
Since 2017, INTRO's mission in promoting responsible, sustainable travel has been focused around four key pillars that make up our Small Change initiative:
Protecting the environment
Supporting local communities
Cultural exchange & education
Supporting animal welfare
Travel is - of course - fun, but it can also be a movement to help the most vulnerable people on our planet. As a tour operator, we strive to deliver ethical travel experiences that go both ways. We've designed our small group tours in Bali so group members gain authentic insight into Balinese culture, and the communities we visit benefit from our business. 
We've loved building trips and relationships in Bali that reflect the principles of responsible travel, and you bet we are looking forward to travelling in Indonesia again as soon as it's safe to resume trips in 2022! INTRO is dedicated to expanding these initiatives moving forward, so while this certainly isn't an extensive list - here are some of the ways we have been enacting #SmallChange in Bali since we've been travelling in Indonesia! 
BEACH CLEANUPS
Beach cleanups are a regular occurrence on our Bali Intro tours. Cleanups have an immediate beneficial impact on the coastline, protect marine life, and increase awareness of the threat of ocean litter. Whether our amazing travellers do an impromptu team clean up, or simply encourage people to be mindful of their waste, as an eco-conscious company we want to do our bit to protect our oceans and marine life. INTRO has also partnered with Gili Eco Trust to further promote environmental awareness in the community. We have the privilege to travel to beautiful places like Bali, so it's easily within our power to spend some time cleaning up litter and making a positive difference. Every #SmallChange counts!
GEDE'S FAMILY HOME VISIT
We ensure every Bali group tour we run has a direct positive impact on the communities we visit. Once we started travelling to Lovina, a beautiful rural area in Northern Bali, we knew we wanted to support the local community. With luck on our side, we met Gede, our now-dear friend who lives with his family on a small farm and coffee plantation nearby. Fast forward to a few years later, and all of our groups visiting Lovina get the chance to visit Gede's family, learn about the traditional art of basket weaving, and ask questions about the traditional Balinese way of life. By partnering with locals our tourist dollars maximise opportunities for ongoing prosperity in economies that need it most.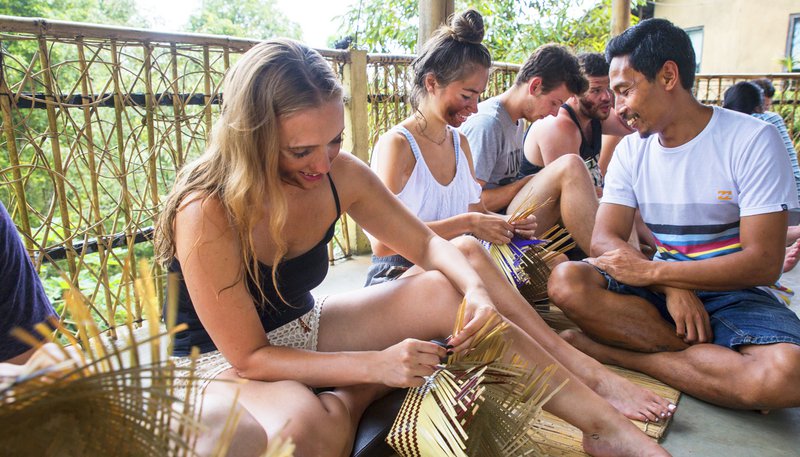 PLANT-BASED EATING
Even if you are not veggie or vegan, it's always a great idea to try plant-based options when travelling as it's good for the environment, your tummy and your overall health, plus pretty damn tasty. Of course, we don't pressure our travellers to ditch their favourites, but do encourage people to try something new by opting out of meat or dairy every now and then, especially in Bali. The Balinese believe in harmonious and respectful relationships, not just between humans but with animals and the environment. This means that many locals and expats embrace a plant-based lifestyle, so Bali is a paradise for vegan eating! Smoothie bowls, sambal goreng tempeh, gado-gado bowls, kokolato (coconut ice cream)… there's so much delicious local, fresh, cruelty-free food to enjoy when travelling in Bali.
RELATED CONTENT - Why Bali is Paradise for Vegans!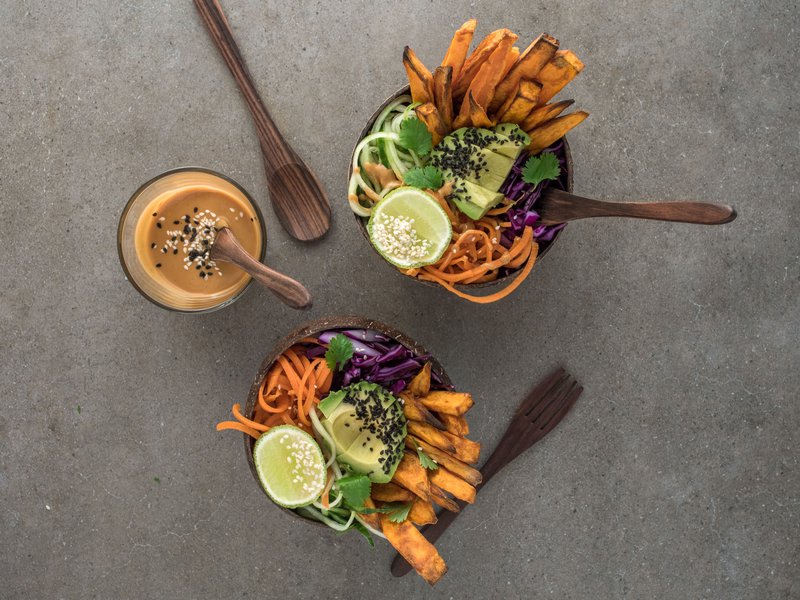 EARTHQUAKE RELIEF 
In 2018, a massive earthquake devastated North Lombok and much of the Gili Islands. Together with a few other local operators we raised over $50,000 to support the local community through this tough time. We personally delivered shipments of supplies to the areas that were hardest hit, including to Hifan, our Gili boat operator whose family was impacted by the disaster.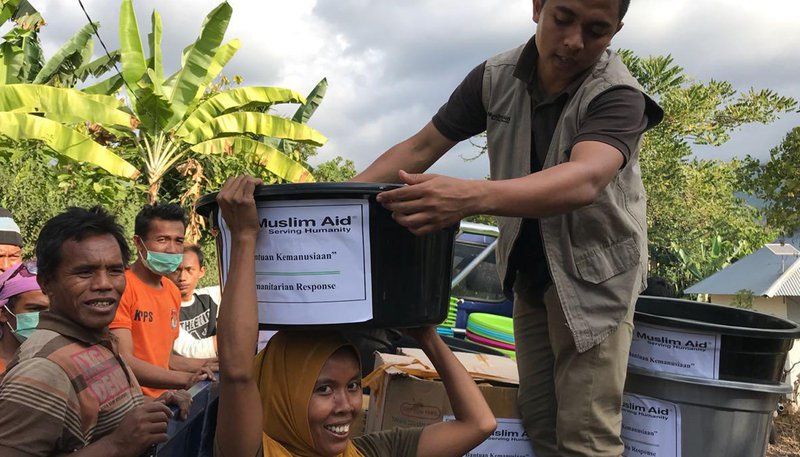 LOCAL GUIDES
Our trips champion traditional heritage and aim to help our travellers understand local cultures, traditions, and ways of life. By working with local guides - the backbone of our operations - our travellers gain exclusive insight into other cultures, and those we work with benefit from our business. Travellers on our trips can learn to shred waves with Balinese surfer dudes, climb an active volcano with an adventure guide, and gain an insight into Balinese Hinduism at the temples we visit with local guides.
RELATED CONTENT - INTRO'S Local Legends: Su from Bali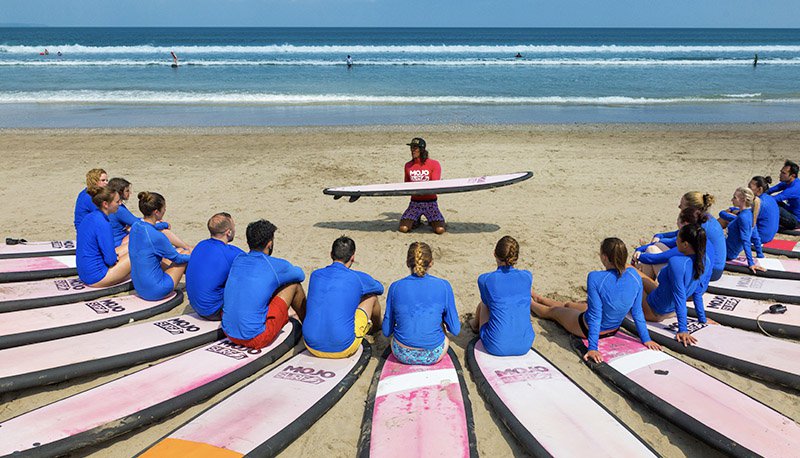 Travel is set to return better than before with people choosing holidays that don't just look good on Instagram but have a positive impact on local communities. You can read more about our Small Change initiatives here!

And for more practical tips about travelling responsibly, check out our How To Be A Responsible Traveller travel blog for more.
---
Exploring lush rice paddies, meeting friendly locals, diving into waterfalls, sampling tasty street food, dancing all night at beach clubs, discovering the crystal waters of the Gili Islands, and spotting wild dolphins are just some of the incredible moments you'll have when backpacking in Bali. Click here to check out the itineraries of our award-winning Bali group tours and start planning your well-deserved 2022 adventure!
RETURN TO BLOG
NEXT ARTICLE