The Best Countries to Travel Solo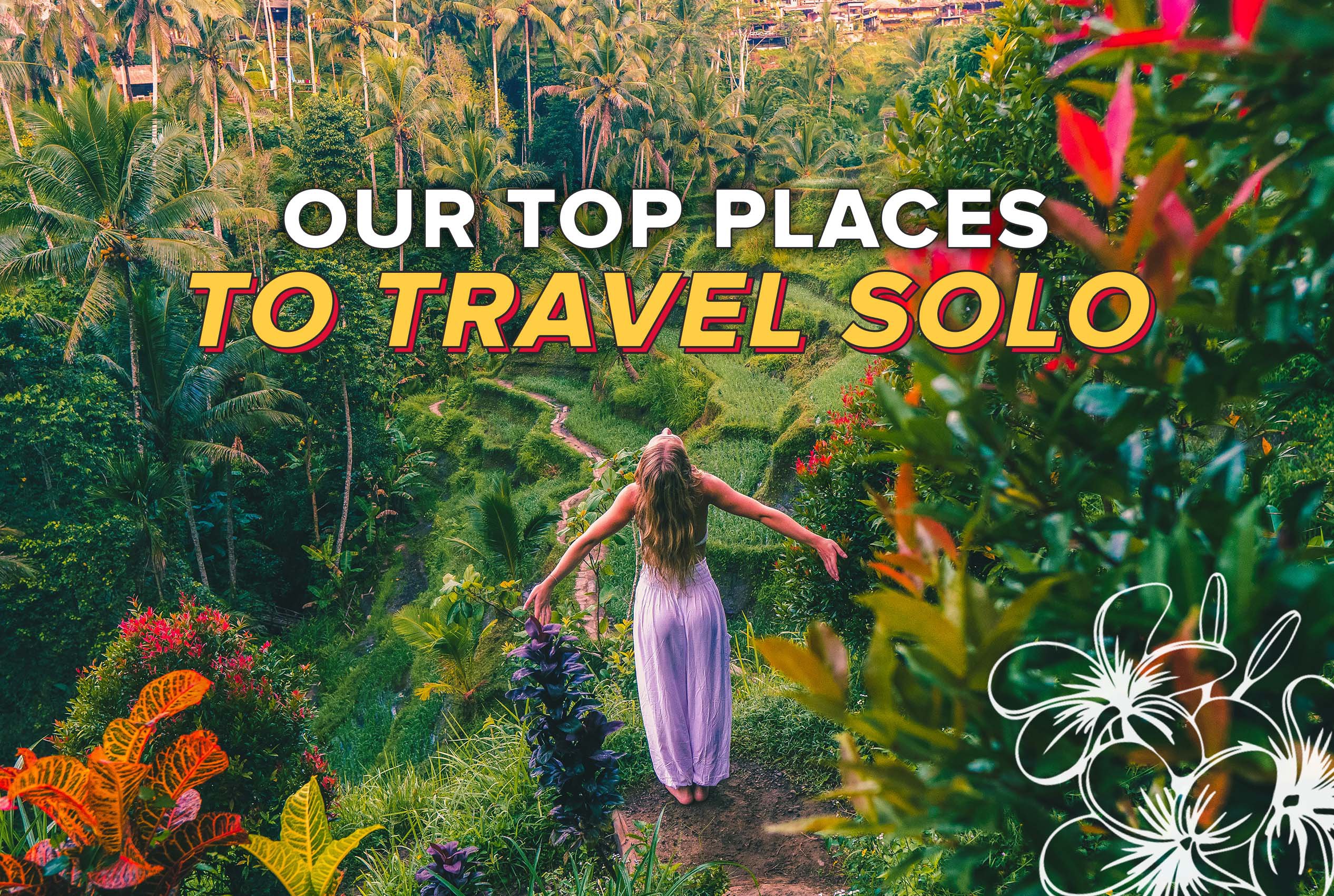 Published 06th April, 2020
Travelling solo is criminally underrated. You don't have to wait for anyone else to take time off, wait for friends to save up the money, or compromise on the destination so it suits all travellers. When travelling solo it's just you and your backpack, plus all the new friends you'll make on the way. Your first international solo trip might seem daunting, but there's plenty of places that are safe, easy and fun for solo travellers. Here's our are favourite countries to explore solo!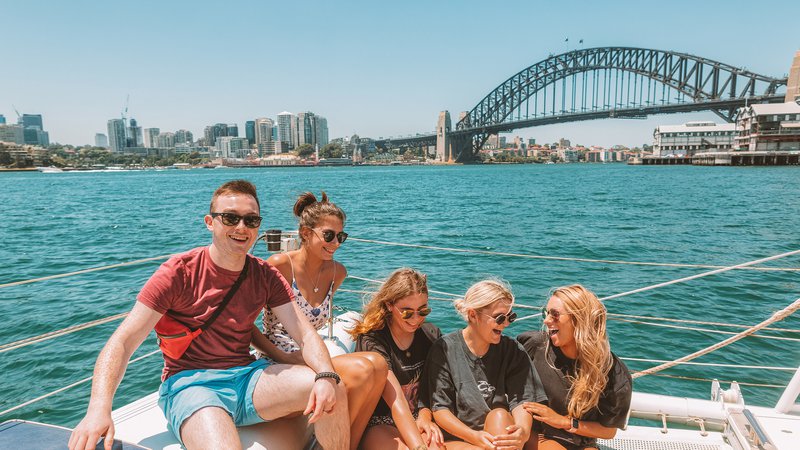 AUSTRALIA
Speaking from experience, I know Australia is one of the best places to start your solo travel adventure, especially for long-term travellers. It has customs that are likely similar to home, they speak English (ish), the currency is simple and it is literally teeming with like-minded travellers. You may well find that when travelling the East Coast it is common to bump into the same few people in different locations. People are generally either going north or south, so it can be super easy to make friends to travel with, as you will likely be going the same way and planning on making the same stops.
Australia is obviously a vast country, and trying to decide where to go and what to do can be a little intimidating. Not to mention that once you have flown to the literal other side of the world, the last thing you really want to be doing is setting up bank accounts and phone numbers.  So why not enlist the help of the OZ INTRO team to help set up all the boring stuff? Having someone else to help will take a load of pressure off, so you can get back to the important stuff... like wondering what the hell a schooner is.
The backpacker culture in Australia is strong, with hostels in every location you are sure to meet people in your dorm room, or at the hostel bar. Many bars and clubs are very backpacker friendly with social events on almost every day of the week and drink specials to go along with them.
Many people go to Australia to have their first taste of travelling, so don't be afraid if this is your first solo trip. You certainly will meet people who are also in the same position! You can join forces and tackle the Great Barrier Reef, Fraser Island, and Uluru together, because let's face it, there are only so many selfies you can take before you need another pair of hands to get that epic shot for you!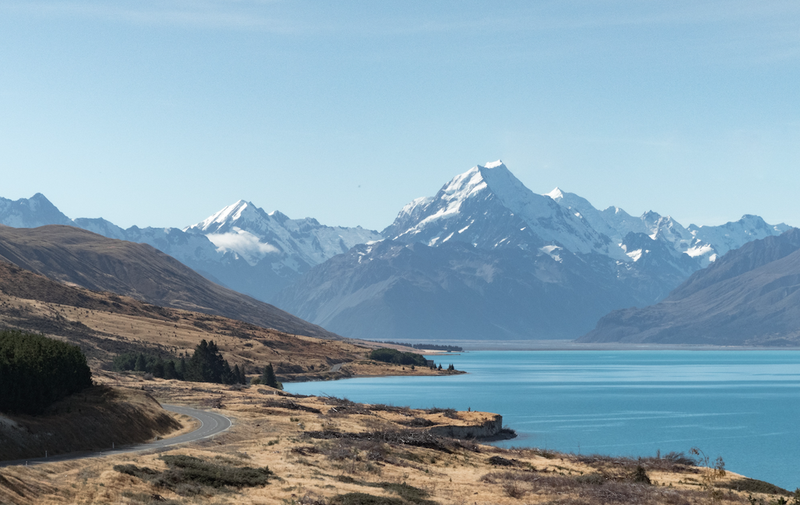 NEW ZEALAND
New Zealand is a jaw-dropping country that you may want to consider if planning a long solo trip. With one or two-year work visas up for grabs, you will have plenty of time to explore this gorgeous part of the world, and find plenty of other solo travellers to explore with too.
Similar to Australia, you may well find that many travellers either start in the North in Auckland or in the South in Christchurch / Queenstown and work their way up or down; again making it simple to plan your route and to find travellers with similar plans. 
There are also really easy and cheap local bus companies with routes that will take you to most major towns along the way allowing you to meet other travellers. New Zealand is a great country for outdoor exploring, hiking, and adrenaline activities! I don't think there is anything that brings people together more than the build-up to a bungee jump, the nervous chatter of anticipation, encouraging each other, willing each-other on, and finally sharing in the triumph!  Or maybe you'll find your new bestie geeking out whilst exploring Hobbit holes at Hobbiton with a fellow Lord of the Rings enthusiast.
Auckland and Queenstown are two cities that attract long-term holidaymakers and ex-pats who have made a home away from home while they save up and earn some money for the next trip. If you choose to stick around you're sure to find familiar company!
With a new Lord of the Rings TV series on its way, you can expect to see New Zealand starting to top some travel destination lists soon. Get yourself over there and check it out!


THAILAND
Thailand is the perfect place to start your Epic Asia adventure! Many people are choosing the Land of Smiles as a destination to travel solo... and for good reason.
Known affectionately as the gateway to South East Asia, you can often find cheap, direct flights from Europe, Australia, and many places in the US. If your mates aren't ready to travel with you, it's not too long of a trip on your own.
For me it is a great introduction to the culture, customs, and food in Asia. If it is your first trip to Asia it won't be too overwhelming. You will find many people speak at least some English, so if you haven't perfected your Thai don't worry you'll still be able to order your Massaman curry.  
There are many solo travellers who choose to visit Thailand year-round. Thailand's warm reception, general safety, and friendly hospitality make it a perfect place to add to your solo travel bucket list. What could bring you and a bunch of other travellers together more than a day of exploring temples, beaches, or jungles together before kicking back with an ice-cold beer, or splitting a mojito bucket at the end of the day?
It really has everything that a solo traveller could hope for, and you'd be hard-pressed to leave Thailand without a group of new friends.


BALI
Bali, a paradisiacal island located in the archipelago of Indonesia, is a perfect spot for solo travelling. Bali is only 95 miles from East to West, and 69 miles from North to South. This means you won't have to do hours upon hours of travelling to get around from place to place. If you are heading to Bali solo there are always plenty of people around to socialise and explore with. There are so many great hostels in Bali with a chilled out vibe and vibrant social culture which makes meeting people natural and easy. Plenty of epic beach bars and restaurants provide a great setting to hang out with your new friends.
There is also SO MUCH to do in Bali. It's a great spot to learn to surf if you haven't tried before, or if you are feeling energetic you can hike to the top of an active volcano to watch the sunrise! Once your friends back home hear about what you've been up to, you'll struggle to get away on a trip without them again. Cya, solo travel days! 
There are some must-sees along the way that all travellers in Bali will want to stop off, including Ubud, Gili T, Nusa Lembongan, and Canggu. These locations are your best bet for meeting other travellers where you can explore the sacred monkey temple, go turtle spotting, or on a coastal hike together. If you want a ready-made group of mates, all these spots are also explored on INTRO's Bali tours! Travellers who join INTRO small group tours often stay for a few more days to explore on their own or hang out with their new bunch of friends, topping up their tans at beach clubs, feasting on vegan food, or perfecting their surfing skills.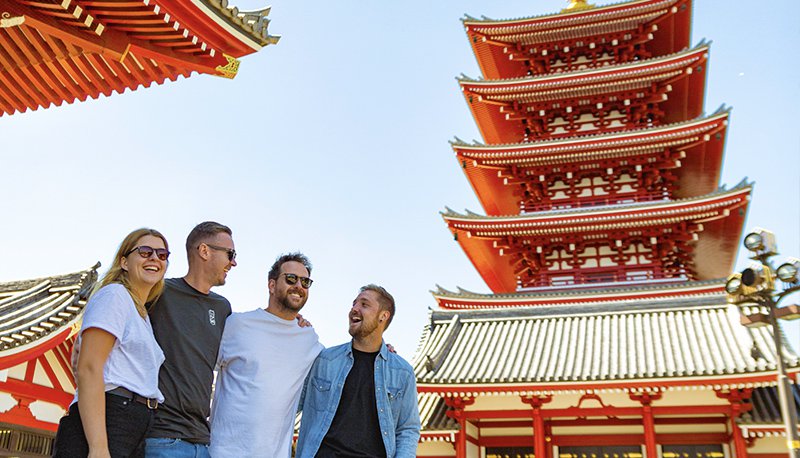 JAPAN
Japan might come as a surprise to some as a top pick for solo travel, but its charm, hospitality, cleanliness, great food, and unique destinations will win your heart in no time. Japan's increasing popularity among travellers is well-founded. It is another country with a very safe reputation and a low crime rate that will put solo travellers at ease. Although we always recommend using common sense and taking precautions when travelling, even in one of the safer countries in the world.
Japan prides itself on order and structure, and this is quite clear to see in the day to day life and is reflected in its culture. You may find many people are relaxed about leaving their cars unlocked, and there's no need to constantly look behind you if you walk alone at night.
It is hard to imagine what Japan is going to be like before you get there. Try to picture ancient temples on a mountain-side and also the most hi-tech and modern cities on the planet in the same country. Old traditions are highly revered, yet so is innovation and embracing the new.
There is also a wide array of activities to immerse yourself in Japan. There are pristine temples, castles, and shrines to visit and discover how life was in the old ways, before moving onto a sushi rolling class and learning about how to make the most delicious and fresh sushi rolls. You can then take a stroll through a bamboo forest or take a Japanese Samurai sword class to test your skills!
Japan is highly developed but can also prove tricky to navigate at times. Not everything is translated into English, so the old 'point and nod' method of ordering food can come into play from time to time, also when travelling around it can get a little tricky. English isn't spoken by everyone and those who do speak some can be a little shy about speaking it with a native English speaker so if you are looking for directions you may need to ask around. Don't be discouraged from heading to Japan though, as locals are super friendly and will help out where they can! Language barriers make for some of the funniest interactions. 
If you are planning on heading to Japan solo, why not check out INTRO's Japan Adventure? As one of our newest and most diverse trips, it's proving ever more popular for solo travellers to jump on for 13 days and experience the best of Japan with a crew of like-minded travellers and of course, an expert Group Leader.
So there you have it! 
There are so many fantastic destinations for solo travellers to explore, and just because they didn't make our shortlist doesn't mean they aren't just as good to check out! You may also want to do some research on Sri Lanka or the Philippines as they are other up-and-coming popular destinations for solo travel. 
Never be afraid to take a solo trip. Being alone does not mean you're lonely, and in reality, you won't be alone long. When travelling solo the memories you create with new friends are all-the-more sweeter, you'll gain independence navigating foreign countries, and prove to yourself that you CAN do it. 
---
Check out some of our other blogs about travelling solo:
"How to Stay Safe When Travelling Alone"
"Top 10 Tips for Solo Travellers"
"Things I Learned While Travelling Solo"
---
Itching to pack your bags and get travelling? If you're keen to start planning your next trip and want to begin your adventure with a group tour to kick things off, check out our award-winning Australia and Asia small group tours here! With expertly crafted itineraries, the guidance of a knowledgable group leader, full end-to-end support, and a new group of friends to make memories with, our trips are the ultimate way to discover a new country! Oh, and did we mention that all of the activities on our itineraries are included? You heard right - everything we mention is included in the tour - no extra payments required. We can't wait to show you the world. 

RETURN TO BLOG
NEXT ARTICLE