Is Cambodia Safe To Travel Alone?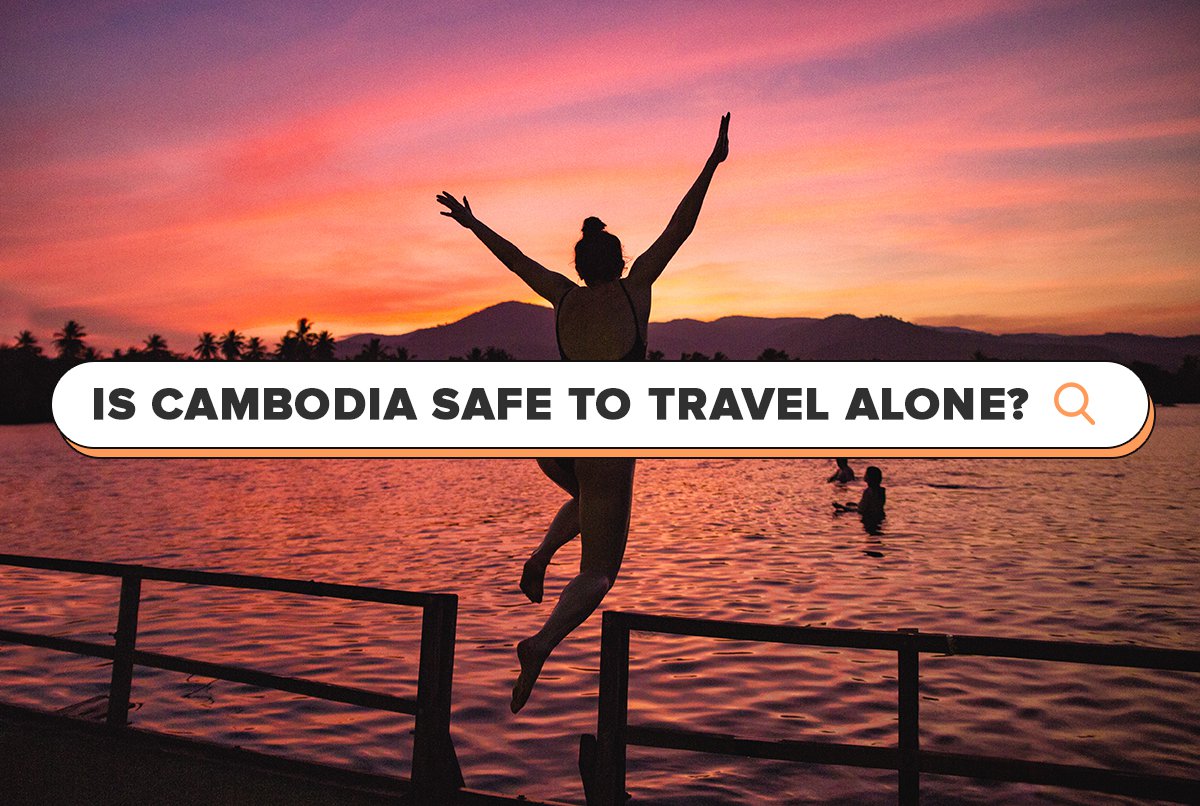 Published 23rd July, 2021
From watching the sunrise at the world's largest temple complex to lounging about on the beaches of Koh Rong, Cambodia is paradise for backpackers. It's cheap and well established on the backpacking circuit - but is Cambodia safe to travel alone?
In short, yes! While Cambodia might have a bit of checkered reputation it's actually very safe to travel, is politically stable, and most visits are trouble free. According to the UN, Cambodia is actually ranked higher for safety than countries including Thailand, Portugal and Nepal. In recent years the emphasis on tourism in Cambodia has only grown, and Khmer people are friendly and especially appreciative of tourists and the business they bring. This innate hospitality is one of the reasons that visitors fall in love with Cambodia, and a quality that makes it ideal to travel solo.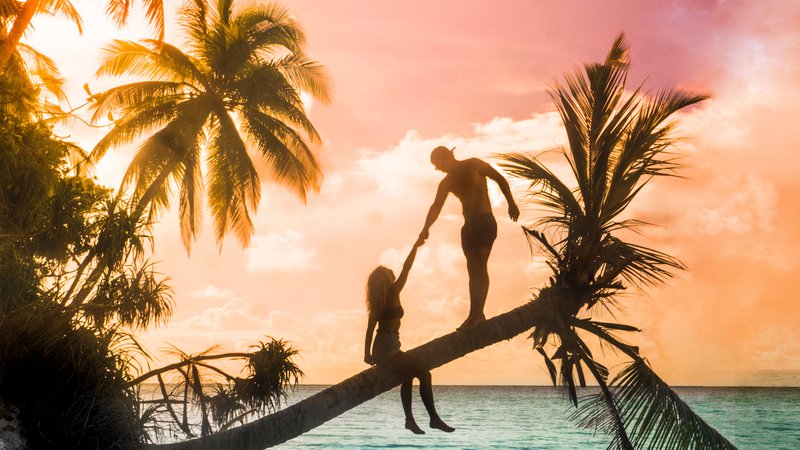 However, the unfortunate truth is that may people in Cambodia still live in poverty, which you'll see when travelling around. In comparison, even a broke backpacker seems wealthy. You will be a lot richer than most locals, and it's not hard to imagine how the quick act of swiping a phone from an unsuspected backpacker could be tempting.
However, the risk of petty crime (i.e. bag-snatching and pickpocketing) is no worse in Cambodia than it is everywhere else in the world, and violent crime against travellers is incredibly rare. Travelling solo is an incredible experience, and concerns about safety in Cambodia needn't put you off. As long as you stay sensible, keep your wits about you and do some research, you'll be fine.
Planning a solo trip to Cambodia can be overwhelming, but you're in the right place. Here are our some of our top safety tips and advice for solo travellers in Cambodia.
BE CAREFUL ON THE ROADS 
You might see a tourist whizzing around on a scooter and think 'great idea!' Sorry to burst your bubble, but driving is the riskiest thing thing you could do in Cambodia. Road accidents are the leading cause of death, the roads themselves are questionable, and if you're not a local, navigating the traffic is treacherous. We definitely don't recommend driving in Cambodia - best leave it to the experts. Taxis aren't really a thing in Cambodia, but tuk tuks are all the rage and can take you wherever you need to go.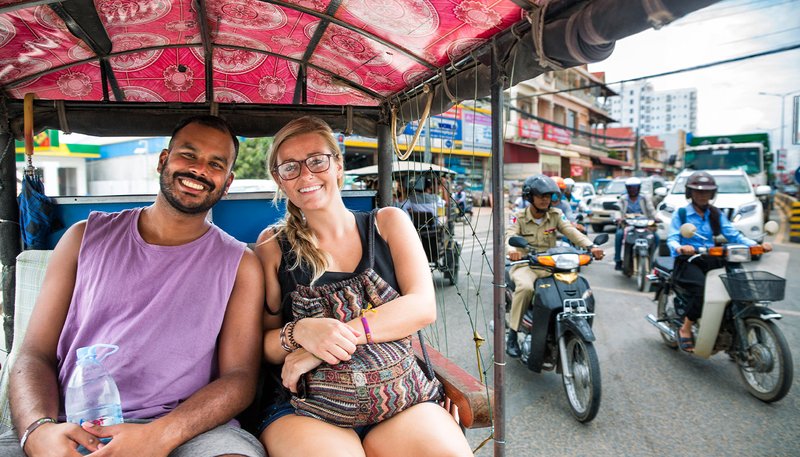 DO YOUR RESEARCH ON WHERE TO GO / AREAS TO STAY
If order to stay safe travelling in Cambodia it pays to do your research about where to visit and what side of town to stay on. Places like Kampot and Koh Rong are relaxed and full of tourists, but places like Siem Reap, Sihanoukville and Phnom Penh have shady areas you want to avoid (as do all cities). A good rule of thumb is to choose an area where a lot of other hotels, restaurants and attractions are located. Remember: if the hostel/hotel you check into looks dodgy, you're always free to check out and go somewhere else! One of the benefits of doing an organised Cambodia tour is that all the accommodation is hand-picked for quality, safety and location. 
EAT WELL
Can you name one Cambodian dish? It's alright, Cambodia isn't exactly known for its cuisine, but once you travel in Cambodia you'll be surprised by the tasty rich curries and stir fries, along with Western food on offer if you need a break from rice when backpacking through Southeast Asia. We're huge advocates for street food, so do as the locals do! Top tip: if it looks and smells fresh, it should be. If you're nervous, seek out somewhere busy. That way it already has the seal of approval. And if meat or seafood looks dodgy, trust your gut. Travelling Cambodia can be a good excuse to go vegetarian for a bit if you want to play it safe. We also wouldn't advise drinking the tap water, so bring a reusable bottle to fill at water filter stations so you don't need to buy bottled water and waste plastic every time you're thirsty. Find more about food in Cambodia on our travel blog here!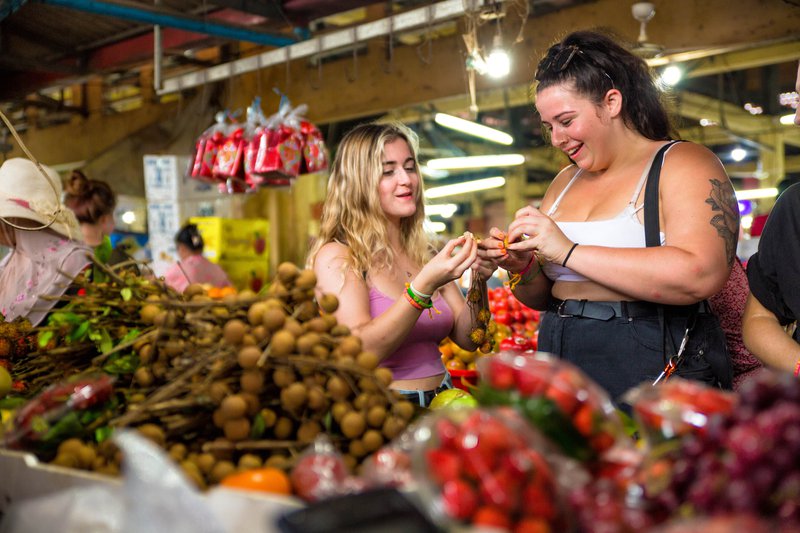 LEAVE VALUABLES AT HOME, OR AT LEAST BE VERY CAREFUL WITH THEM
The most common crimes in Cambodia are non-violent petty crimes like pickpocketing and bag snatching. You're probably going to bring your smartphone out with you, so just try not to walk around with it stuck in your face or glued to your palm the whole time. It's an expensive thing to lose to a snatcher! This goes for other valuables as well - keep them close to you, or better yet, in your hotel room, or even better yet, safe at home. Only carry the cash you need for the day, and leave you passport locked at your accommodation. 
BE AWARE OF NATURAL RISKS
The time of year you travel to Cambodia is an important factor when talking about safety. The rainy season (May-September) can bring flooding, and due to poor drainage urban areas aren't immune from the impacts of downpours. Definitely bring waterproof gear if travelling during these months! Cambodia also gets HOT, so stay hydrated, wear SPF 50 sunscreen, and stay out of the direct sun when possible. You can protect against mosquitoes with repellant, and some places will provide bed nets for you to sleep in. Also be aware that snakes live in rural areas, and while they're unlikely to get anywhere near you, keep your eyes peeled if walking in the wilderness.
DRESS APPROPRIATELY
Blend in and try to be inconspicuous when travelling in Cambodia. The country isn't super conservative, but you still need to cover your shoulders and knees in temples and holy places. When packing your wardrobe for a backpacking trip to Cambodia, remember that you don't want to look like a total tourist! Keep the designer watch and Hawaiian shirt at home and you'll have less of a target on your back. And wandering around the place with a dangling back and bundles of cash definitely ain't it (see: leave valuables at home above)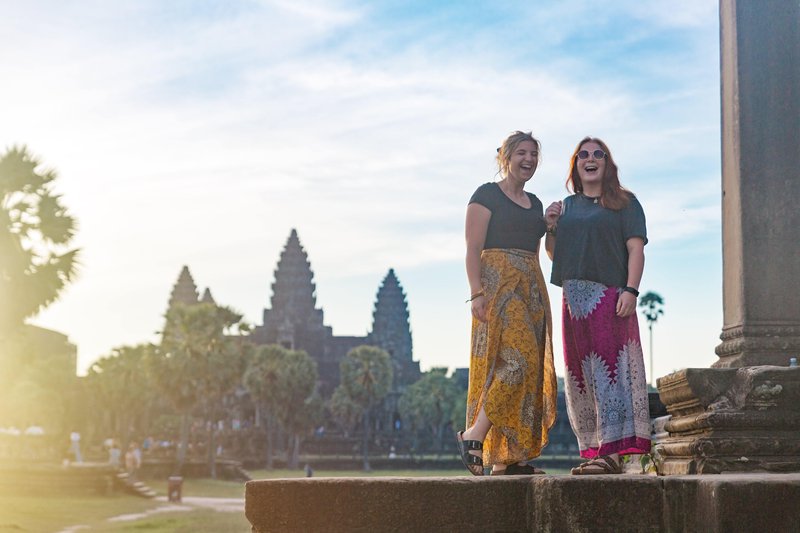 CHILDREN WILL ASK YOU FOR MONEY
It's tough, but try not to give children money if they come up to you. Giving money to beggars only enables families to keep their kids out of school (which is free in Cambodia), creating a dangerous cycle. There are plenty of NGOs to support with your dollars instead.
WATCH OUT FOR SCAMS
Along with kids, sometimes fake monks will try to ask for money (common at the temples on the outskirts of Angkor Wat), and if any locals seem overly pushy or distracting, keep your wits about you. 
AVOID DRUGS
Getting involved with drugs in Cambodia is an easy ticket to disaster. You never know what's in them, you don't want to mix with sketchy people, and penalties in Asia are unforgiving. It's not uncommon for backpackers to be set up with a deal and caught by police. Not something you want to phone home about.
LANDMINES ARE STILL BEING EXCAVATED
Despite ongoing efforts to clear landmines - remnants from Cambodia's dark history - many are still unexploded. These are mostly located in areas that are not travelled to by tourists, but whenever you're in a remote area it is crucial you stick to marked paths. Find out more about how INTRO Travel is working with Apopo and mine-detection rats to make Cambodia safer here!

GET A CHEAP SIM CARD
Having data on your phone is a good way to access Google Maps on-the-go and keep in touch with others to let them know you're safe.
A LITTLE COMMON SENSE GOES A LONG WAY
When travelling it's easy to relax into 'holiday brain' mode and get a bit lax about safety, but try to stay vigilant with some common sense. Here are some basic safety guidelines we recommend you follow when travelling in Cambodia:
Stay away from areas that look dodgy - trust your gut
Walk near main roads and avoid side alleys
Have a buddy with you when out at night
Don't get completely obliterated on nights out drinking
Definitely don't drink & swim at night - skinny dipping is tempting, but getting caught in a rip at night is not
While you might leave your valuables on the beach in a country like Australia, best not to do it in Cambodia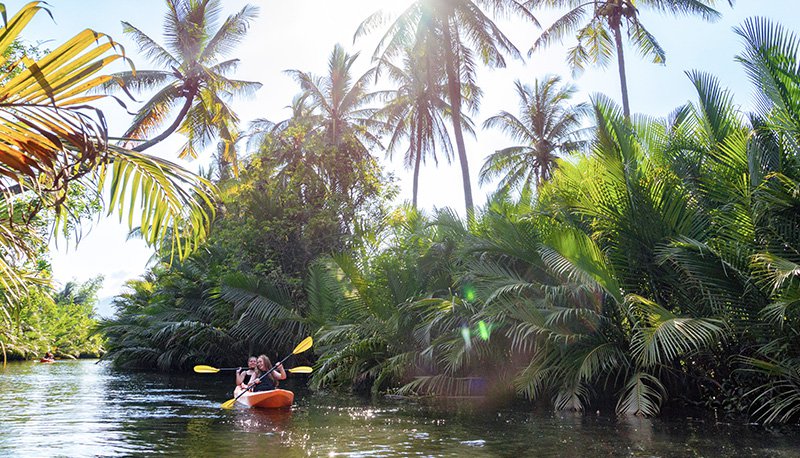 SAFETY TIPS FOR SOLO FEMALE TRAVELLERS IN CAMBODIA
Unfortunately, being a woman means travelling solo is a little bit more of a risk, but we're glad to report that Cambodia is a great place to be a solo female backpacker. Thanks to Cambodia's mostly Buddhist population, sexual harassment is a low concern and you can walk around without feeling bothered. Here are some specific Cambodia travel tips for women:
Cambodia has planted itself firmly on the Southeast Asia backpacker circuit, meaning it is popular with long and short-term travellers, many of whom are travelling alone. Make friends with other female travellers - the best place to do this at social hostels. These are great places to meet others, so check reviews before booking and see if people mention anything about the hostel's social atmosphere.
It's not a hard rule, but we'd recommend covering up a little more than you might back home. You don't want eyes on you for the wrong reasons! A good rule of thumb is to see what local women wear.
Don't touch monks - they're not allowed to touch women.
Be extra vigilant when wandering at night. Try to stick with a buddy, but if you can't, stay in well-lit areas.
Keep an eye on your drinks - bars and nightclubs in Cambodia are usually safe spaces for travellers, especially in high-traffic areas. Some places, however, may attract a suss crowd and get sketchy late at night. Drink spiking isn't common but can still happen, so keep an eye on your drinks and don't accept them from strangers. You're an independent woman and can buy your own drinks anyway! 
SAFETY FOR LGBTQIA+ TRAVELLERS IN CAMBODIA
Cambodia is generally a safe destination for LGBTQIA+ travellers. Same sex relationships are legal in Cambodia but marriage isn't yet, so same-sex couples are still uncommon to see. Khmer people are generally friendly and accepting, but a lot of PDA (between couples of any orientation/gender) will attract stares. Cambodia isn't risky for LGBTQIA+ backpackers, but we still recommend keeping affection on the down low when in public. The good news is that there is quite a big gay scene developing in Phnom Penh, and Siem Reap is also evolving to accomodate the queer community with nightclubs and bars.
CAMBODIA TRAVEL INSURANCE 
Do you need travel insurance for Cambodia? Absolutely! Regardless of how healthy (or lucky) you think you are, travel insurance brings you peace of mind… priceless. Accidents happen, and getting medical care or reimbursing lost luggage adds up, trust us. Find out more about travel insurance and get a quote here.
With all of this in mind, it's very safe for backpackers to travel alone in Cambodia. Just remember to travel smart and you'll have the trip of a lifetime in this breathtaking country. Read more top tips for solo travellers on our travel blog here!
---
Planning a trip to Cambodia? If you want to travel solo, but not alone, check out our 10 day Cambodia small group tour here! With expertly crafted itineraries, the guidance of a knowledgable group leader, full end-to-end support, and a new group of friends to make memories with, our trips are the ultimate way to discover a new country. With 
flexible booking policies and complete support
 during this uncertain time, you can be confident when booking with INTRO.

RETURN TO BLOG
NEXT ARTICLE