Amazing Eco-Friendly Beauty Products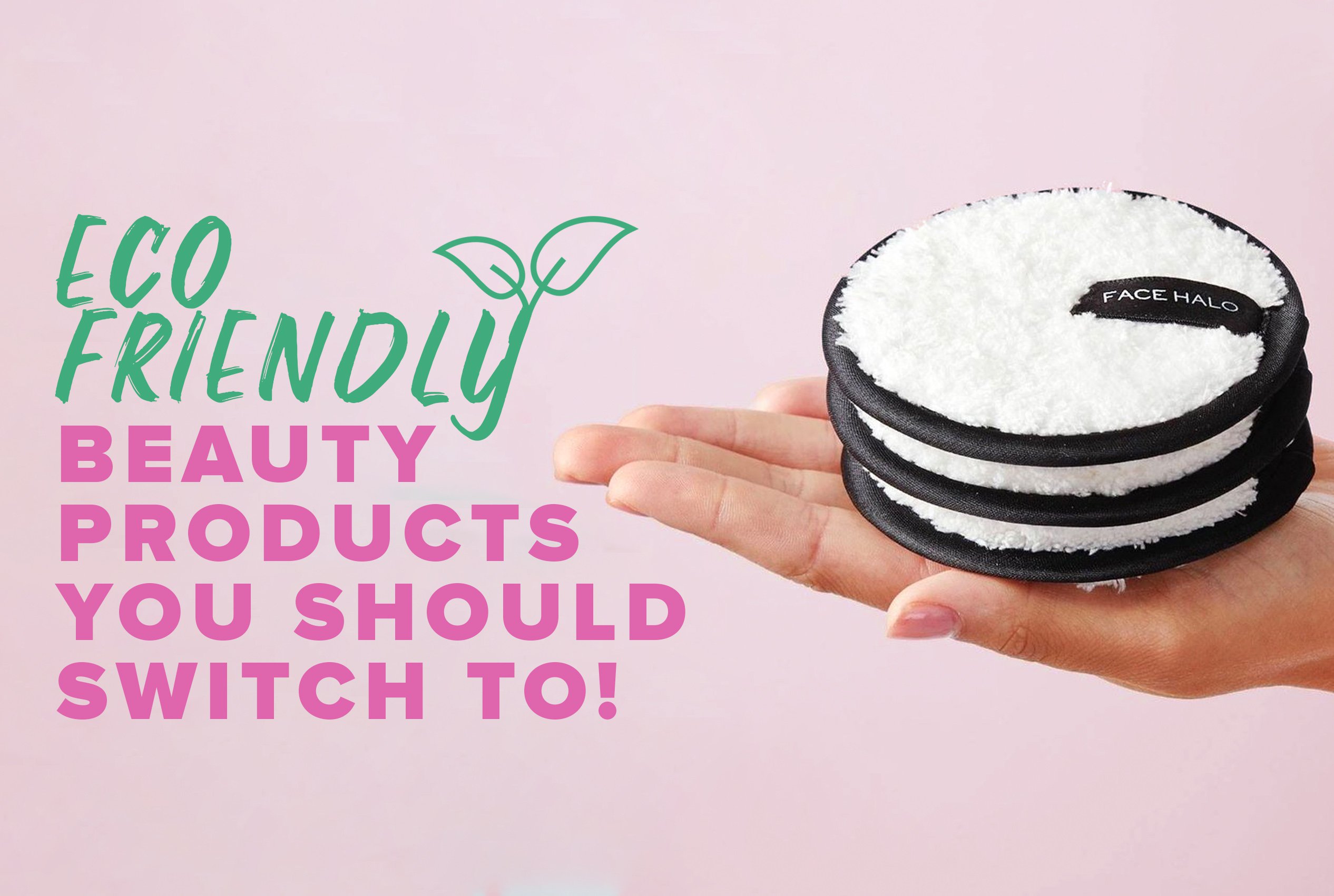 Published 01st May, 2020
In the wake of climate change and increased awareness of environmental issues, people young and old are making the move towards sustainable products. Many products - like sunscreen and perfumes - have a direct effect on eco life, especially in our oceans. Small changes in our daily lives can have an impact, and a change to consider is shifting away from single-use products, toxic chemicals and redundant packing to embrace brands that offer sustainably sourced, plant-derived products. Here's our list of environmentally-friendly products that encourage a healthy ecosystem and keep us looking fab whilst making a small change!
Davines Single Shampoo: This company was created on the basis of sustainability. Most of their products use chemicals that are as harmless as possible, with an emphasis on recycled packaging. Their shampoo formula is 100% carbon neutral, and is 98.2% biodegradable.

Where to find: https://www.davines.com/products/a-single-shampoo
L'Oréal Professionnel Source Essentielle Daily Detangling Conditioner: L'Oréal, one of the world's most successful cosmetic companies has traversed into the world of eco-friendly products. Their Source Essentielle brand is a haircare line that utilizes naturally derived ingredients in hopes of eliminating harsh chemical effects on the environment. Their Daily Detangling Conditioner is Sulfate-free, Paraben-free and Silicone-free. 

Where to find: https://www.hair.com/shop/shampooconditioners/conditioner
Ren Clean Screen Mineral SPF 30: Another company that pledges to make products that help, not hurt, the planet. Ren Clean Skincare's sunscreen is silicone-free, and avoids using products that are linked to coral bleaching and harming sea life. This is especially important for a lot of travel destinations where a high volume of tourists means an even higher amount of these coral bleaching ingredients are likely to affect the environment.

Where to find: https://www.renskincare.com/products/clean-screen
Yes to Cucumbers Hypoallergenic Facial Wipes: Facial wipes may seem like one of the biggest players in harming marine life, but this product is both biodegradable and compostable. This product is sure to wipe the day's sweat and makeup away, without having a lasting effect on the environment. Most face wipes do not disintegrate, and can create sewage blockages or end up in the ocean where they will stay in the ecosystem for over 500 years. Yikes!

Where to find: http://www.amazon.com/dp/B079NV9PBG
Clean Reserve Eau De Parfum: This perfume company vows to have the most sustainable scents! They use sustainably sourced and naturally renewable chemicals whenever possible, and make sure that their packaging follows suit. In fact, "Each fragrance is manufactured in a facility powered by 100% solar energy, and is packaged in a recyclable glass bottle." Smell good and save the environment!

Where to find: https://www.cleanbeauty.com
Face Halo: Just ONE of these Eco-Friendly make-up removers replaces 500 WIPES. On top of that, you only need to add tap water to remove all makeup including mascara, this means you can also ditch your micellar water and save on plastic bottles. These are the perfect handy companions to your makeup routine, especially whilst travelling!
Where to find: https://www.facehalo.com.au/
---
There you have some products to which we have given a green thumbs up! With a few small changes it's super easy to up your personal care routine, guilt free. If sustainability is something you care about, find out how INTRO encourages responsible, eco-friendly travel through our Small Change initiative here. 

RETURN TO BLOG
NEXT ARTICLE