Five Things To Do In El Nido, Philippines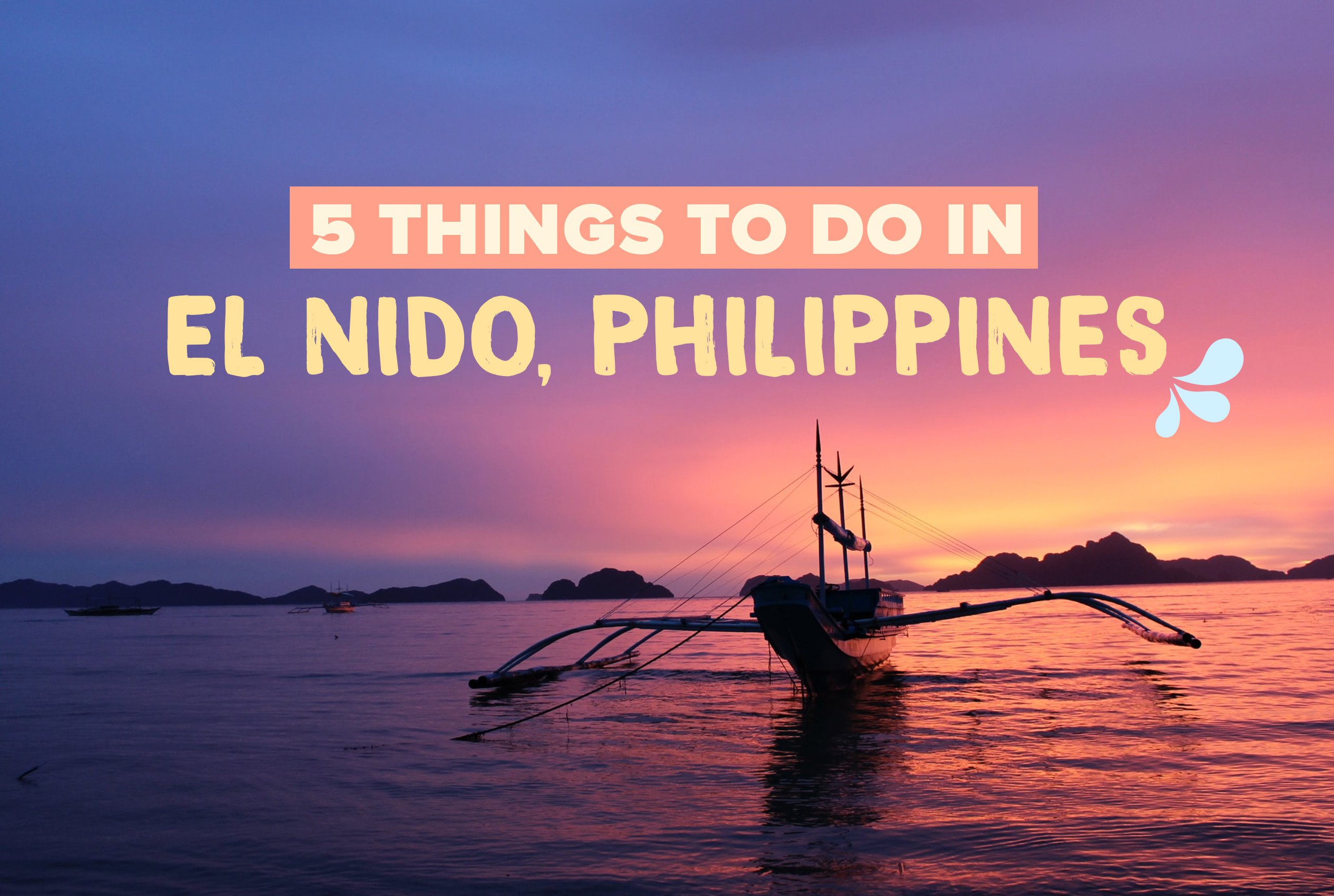 Published 05th February, 2021
A labyrinth of enormous cliffs, unbelievable lagoons, pristine sandbanks, and crystal seas, the island of Palawan is the crown jewel of the Philippines. If you're ready to dive into otherworldly landscapes of this beautiful archipelago, the town of El Nido - located at the northern tip - is your gateway. Popular on the backpacker trail, El Nido is a low-key spot with beach restaurants, reggae bars, and activities a-plenty, but the real beauty of the town is the access it grants to areas of unspoiled beauty. Paradise on your bucket-list? Here are our top five things to do in El Nido, Palawan.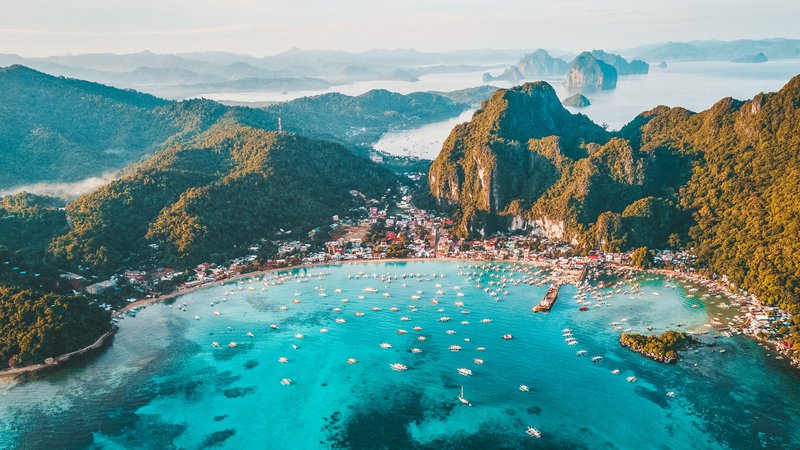 LAGOON DAY TRIPS
It's impossible to miss the tour operators in El Nido offering day trips to surrounding lagoons, caves and beaches. There's the big lagoon, small lagoon, hidden beach, secret beach... you get the idea. It doesn't matter which day tour you choose, they all take you to spots surrounded by towering cliffs that look almost CGI-imposed, as if a beautiful alien landscape has been virtually plugged in to your brain. Full of colourful coral, fish, and sometimes turtles, the underwater landscapes look just as exotic as the scenes above. Day trips include lunch, snorkel and kayak hire, and will have you back to town in time for sunset. Not a bad way to spend the day, eh?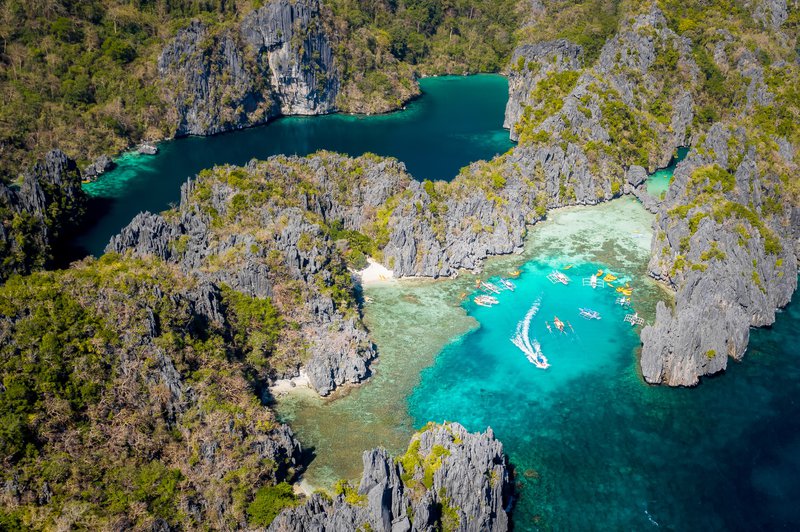 MULTI-DAY ISLAND HOPPING EXPEDITIONS
Do you love wide open spaces? Could you fall asleep to the sound of the ocean? Go without phone signal for a few days? Island-hopping is the quintessential adventure to have when backpacking the Philippines. If you're just hanging around El Nido you can stick to the day tours, but if travelling for longer consider embarking on a boat expedition for the full Philippines experience. Multi-day island hopping trips involve sailing away on traditional Filipino boats, stopping in gorgeous locations, and camping in immaculate spots that only locals know. The days will have you snorkelling, working on your tan, jumping into the sea from the boat deck, and chilling on board with a coconut (or beer) in hand. The nights will have you staying in traditional beach huts under starry skies, feasting on Filipino BBQs, and wondering where the rest of the world has disappeared to. Our brand new Philippines small group tour includes a 3 day boat expedition from Coron to El Nido that'll have you soaking up all the world class scenery you can imagine. Find out more about the 13 day trip and its inclusions here!
EXPLORE THE TWIN BEACHES 

Nacpan beach and Calitang beach make us this popular pairing of coastline about an hour north of El Nido. Nacpan is the most popular beach in the area, but at 4km long this golden stretch of sand can easily handle the crowds (not that there are many!) Coconut trees, laid back restaurants and beach bars straddle the blue shoreline, so you can snack and drink your way through the day. Swimming is only allowed in certain areas due to strong currents and waves, so pay attention to the signs. Just a short walk over the viewpoint that joins the two beaches lies Calitang, a quieter place to enjoy mellow vibes. A shuttle van makes trips from El Nido town to Nacpan multiple times a day, or you can hire a private tricycle or jeepney. On INTRO's Philippines Island Explorer trip there is a full day Jeepney tour of El Nido's best spots included, taking you to Nacpan and other hidden local gems off the beaten path. 
CLIMB ABOVE THE CANOPY
For something different in El Nido, look up. While the jagged limestone cliffs are treacherous to scramble on your own, an eco-friendly adventure business operates an official 'Canopy Walk' experience as a safe way to climb above the bay. Anyone of moderate fitness can complete the smooth guided climb up paths and over a 75 metre suspension bridge to the viewdeck for epic photo ops.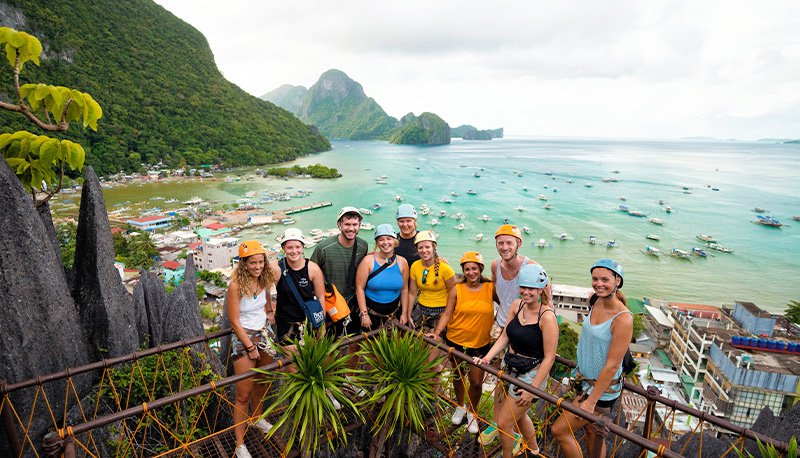 WATCH THE SUNSET WITH A DRINK IN HAND
After all this exploring, treat yourself to a well-earned beverage by the sea. Nothing screams 'I'm on holiday!'  like watching the sun set over the water, drink in hand, chill beats playing in the background. Good news is there are plenty of places in El Nido to watch the sky change colour with a frosty San Miguel or thick mango smoothie. Try the rockin' sunset bar scene at Las Cabanas beach (every tricycle driver will be eager to take you here for P-150 each way), or walk to tranquil Corong Corong beach from the main town. Just type 'El Nido sunset' into Google images to see what you have to look forward to!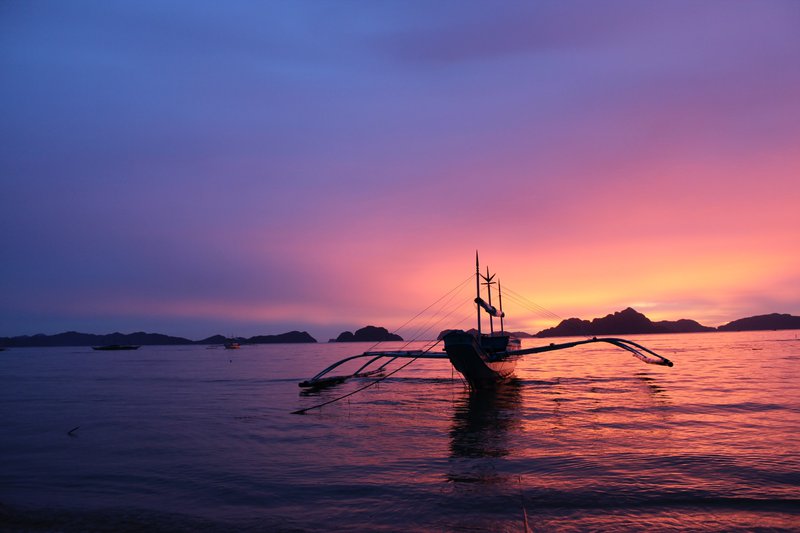 ---
Ready to check out paradisical Palawan? Due to its location, El Nido can be tricky to travel to on your own, which is why many travellers choose to hop on our Philippines Island Explorer! This small group tour takes you from Manila to El Nido over 13 action-packed days, and includes all your internal transport, accommodation, activities, plus a bunch of meals. With the guidance of an experienced group leader and a bunch of like-minded friends to travel with, Philippines Island Explorer is the ultimate hassle-free way to travel the Philippines. 
RETURN TO BLOG
NEXT ARTICLE