Our Guide To The Best Beaches of Thailand, Vietnam & Cambodia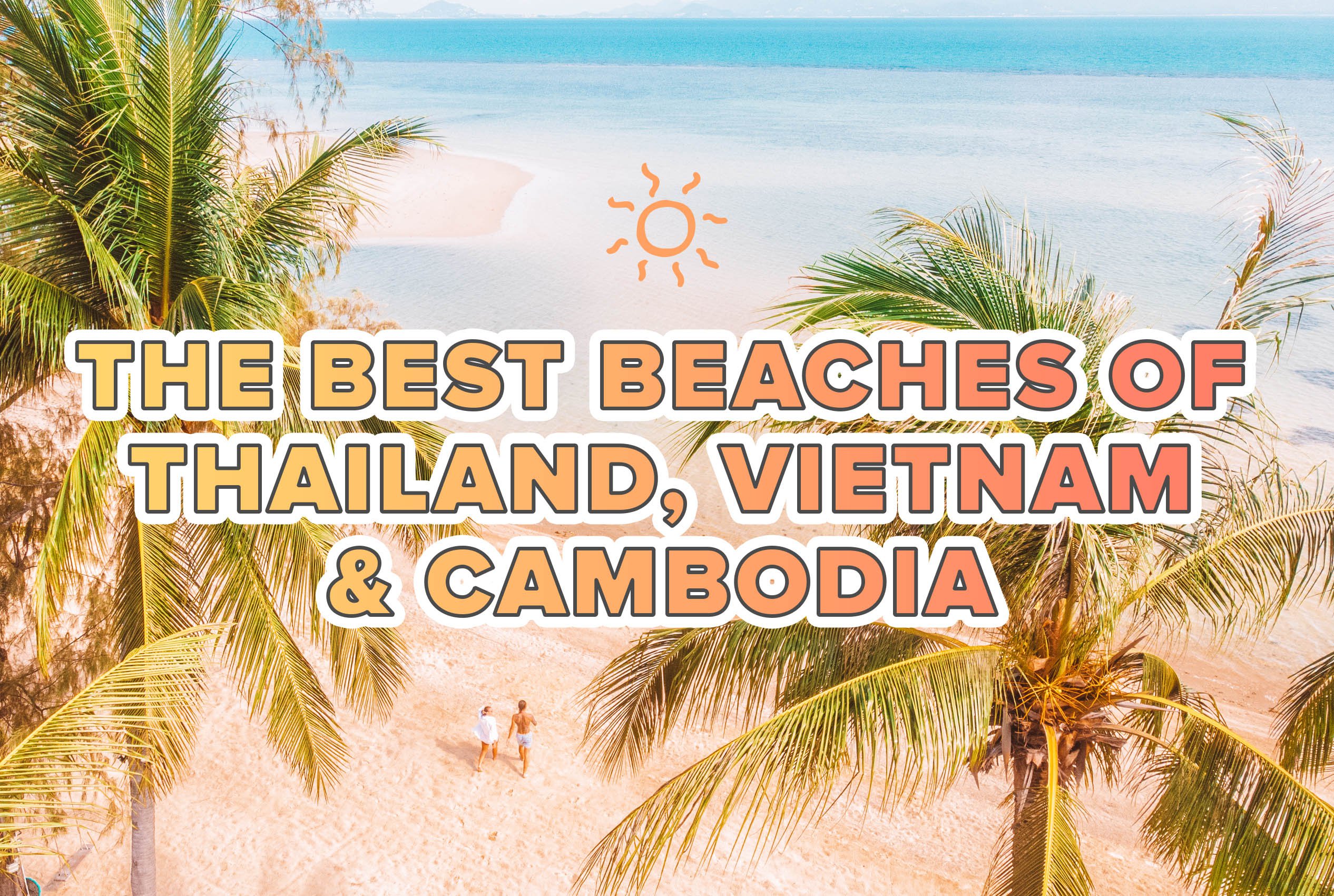 Published 07th September, 2020
Home to pristine shores and crystal clear waters, South East Asia has plenty to offer every type of traveller. Whether you're after a hammock to curl up in under the palm trees, or an adventure-packed coastline full of water sports action, there's a beach to match! Here are our highlights of Thailand, Vietnam, and Cambodia's epic coastlines that'll have you dreaming of your next beach getaway.
THAILAND
Searching for some of the best beaches in the world? Look no further than every traveller's bucket list destination - Thailand. With a shoreline stretching along the Andaman Sea and Gulf Coast, plus over 1,400 jungle topped islands, there's no shortage of sun and sand for those seeking a tropical haven. 
Accessible only by traditional long-tailed boat, the majestic Railay Beach is nestled on a small peninsula between the buzzing cities of Krabi and Ao Nang. The picturesque area consists of four parts: East Railay, West Railay, Ton Sai, and Ao Phra Nang. With each shore home to stunning limestone cliffs, a jungle backdrop, and blue waters, there's a mixture of things on offer. East and West Railay host lavish hotels, and with infinity pools stretching over the sand, making it an ideal destination to relax and enjoy the beautiful surroundings. For those seeking some adventure, Ao Phra Nang and Ton Sai will definitely leave you satisfied. Whether it be exploring through caves, kayaking, hiking, or rock climbing the limestone cliffs, these bays have it all! For the all-night party goer, the scuba diver, the honeymooners, or the strapped for cash backpacker, Thailand's the place to be!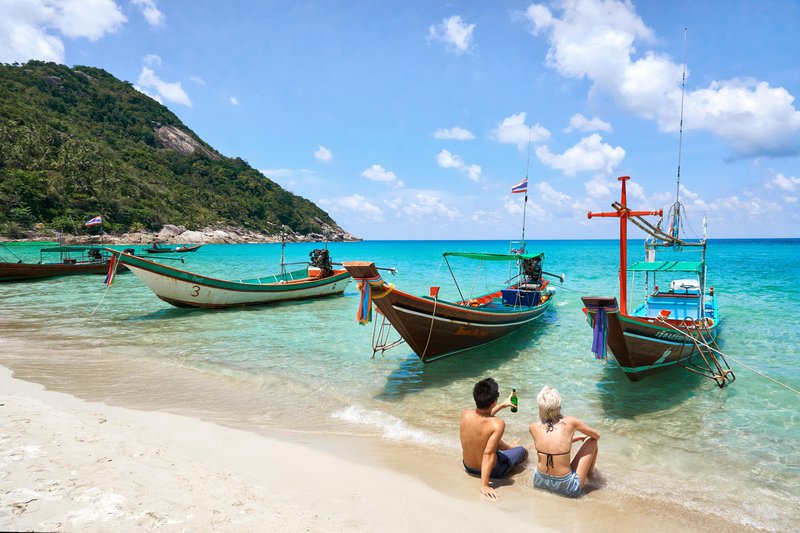 Located on the Eastern Gulf of Thailand, the islands of Koh Samui, Koh Tao, and Koh Pha-ngan are often visited by those wanting a tropical escape. All three islands are home to aquamarine waters and perfect beaches, but have their own unique characters! With its palm-fringed beaches, hidden waterfalls, and tropical jungles, Koh Samui is a firm favourite for tourists. The development of Thailand's second-largest island has seen many world-class resorts and spas opening, making for hedonistic heaven. Famed for sightings of whale sharks, Koh Tao is every divers dream. With stunning viewpoints dotted around the island, it's a great place to cruise and live life in the slow lane. The neighbouring island of Koh Pha-ngan is also well worth the visit. Not only does it host the world's largest Full Moon Party on the dreamy beach of Haad Rin, but Koh Pha-ngan's many hidden beaches also offer a quieter, laid-back vibe for those wanting to escape the party scene.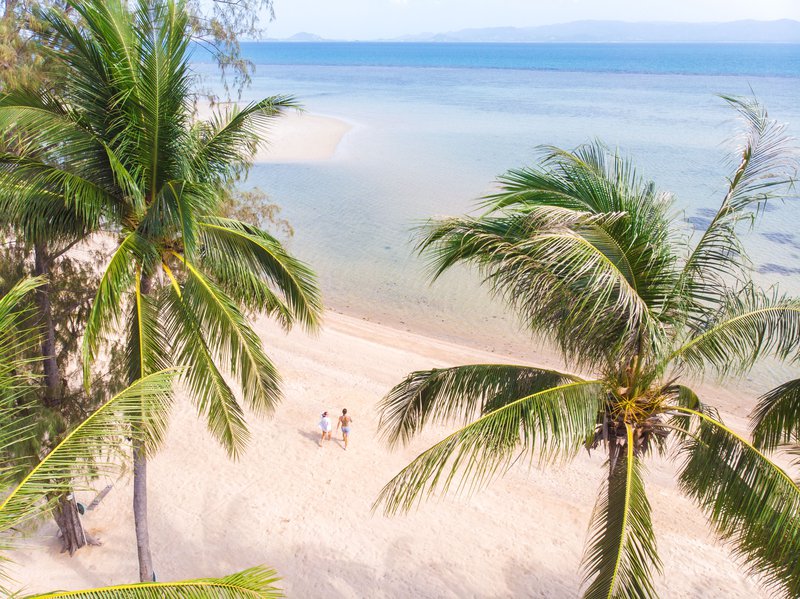 VIETNAM
With a coastline stretching over 2,000 miles (not including a handful of islands), Vietnam's beaches are a must-see when visiting this eclectic destination. An epic mixture of white shores suitable for those sun worshippers, pristine waters for snorkelers, and rougher waters for extreme sport goers, Vietnam's beaches have something for every type of holiday-maker. Dotted along the southern coast, City Beach and Hon Chong Beach offer travellers a welcome relief from the bustling city they adjoin, Nha Trang. With six kilometers of powder-soft sand, City Beach is frequent to beach bums and sports enthusiasts alike. However, those in search of the perfect sunset spot may find Hon Chong Beach the better choice. Sitting just north of Nha Trang, this beach features a cluster of large rocks, playfully known as the 'rock garden', the perfect place to kick back and watch the sunset over the city lights and bay.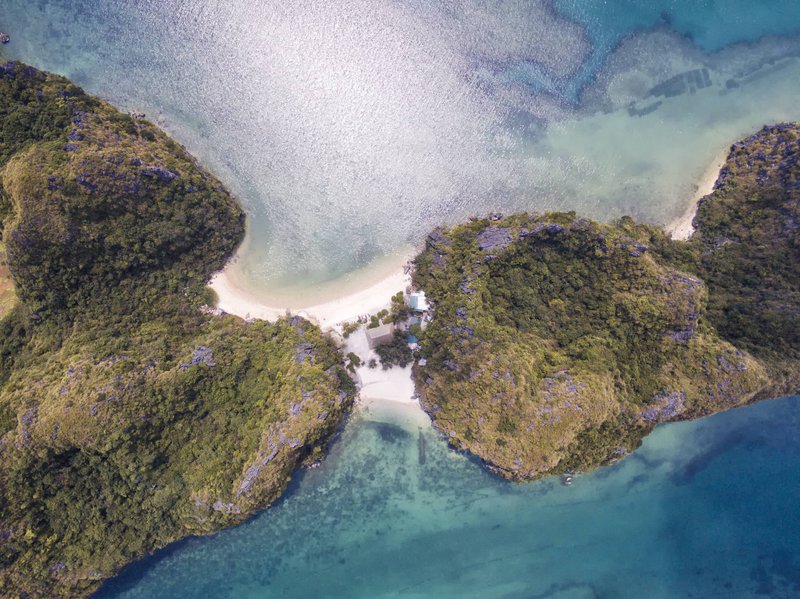 The islands of Vietnam are also not to be missed. Nicknamed 'Pearl Island' after its trademark export, Phú Quôc is the largest island of Vietnam. There are countless upmarket resorts and hotels to choose from, making it the perfect destination for a relaxing holiday away from the hustle and bustle of Vietnam's cities. The Con Dao Islands, located in the South of Vietnam, make up an archipelago of 16 mostly uninhabited islands. Often referred to as Con Dao National Park, the area is becoming increasingly popular for those looking for a more luxurious break. Snorkelling, scuba diving and boat trips to the surrounding islets are just some of the activities this area is known for. 
Finally, no trip to Vietnam would be complete without a visit to the famed Ha Long Bay. With its towering limestone cliffs and emerald waters, the UNESCO World Heritage Site draws travellers from all over the globe. Kick back with a fresh coconut and lap up the surroundings on one of its secluded beaches.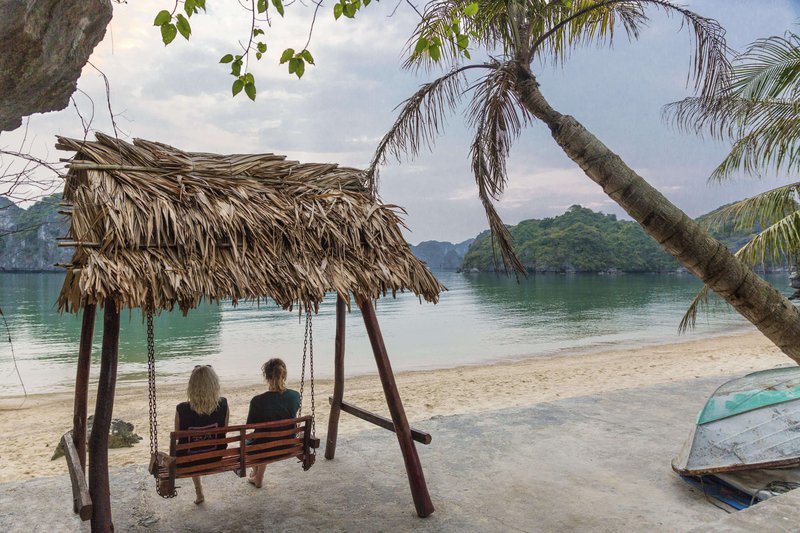 CAMBODIA
Featuring on the 'World's Best Beaches' lists year after year, the Cambodian coastline has hundreds of miles of spectacular beaches along the Gulf of Thailand. Cambodia's beaches and national parks are found in the countries four provinces; Kep, Koh Rong, Kampot, and Sihanoukville. This South-East Asian country also has over 60 offshore islands, where raw, remote beaches coincide with five-star resorts. On the mainland of Cambodia, Ochhueteal, Serendipity, and Victory Beach reign as some of the country's best beaches. However, a quick five minutes drive down the coast will lead you to the more relaxed coastline of Otres Beach. Divided in to 'Otres 1' and 'Otres 2', this shoreline is perfect for those looking for a more chilled experience. Otres 1 is a little busier than its neighbouring Otres 2, with family-run accommodation, a handful of bars, and fresh seafood restaurants. This area is perfect to soak up the sun and get involved with some of the activities on offer, such as kayaking and windsurfing.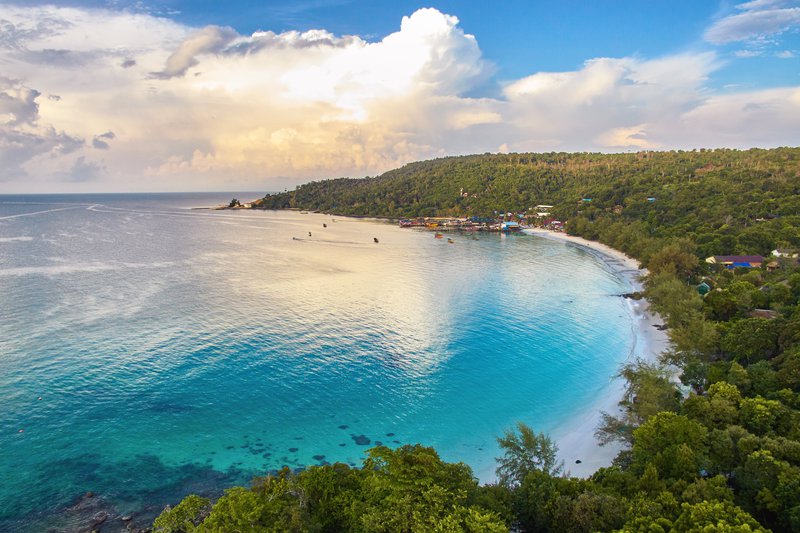 A boat ride away from the city of Sihanoukville will take you to arguably two of the best islands Cambodia has on offer, Koh Rong and Koh Rong Samloem. With its pristine white sands and bright blue waters, Koh Rong has a lot to offer travellers. Bamboo beach bungalows are dotted along the shores, making it the perfect island to relax and rewind. Dog lovers will also find Koh Rong to be a puppy paradise! 
Set on the tiny island of Koh Rong Samloem, the beaches of Saracen Bay are quickly becoming a backpackers not-so-secret paradise. With budget-friendly accommodation, this is somewhere to put on your bucket list before the crowds come rolling in. Be sure not to miss walking through the shores at night, when the bioluminescent plankton come out to play and light up the sea around you – an experience not to be missed!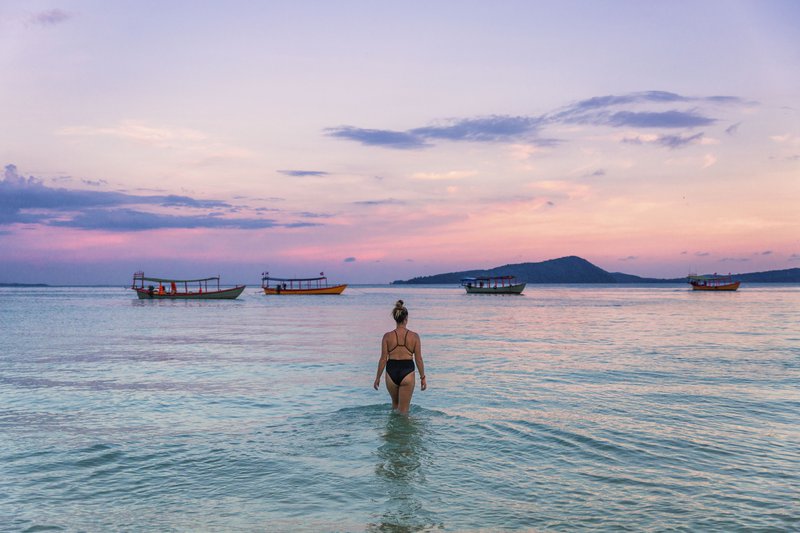 We hope you enjoyed this article and have some new spots in mind for your next getaway in SE Asia! If the sound of these heavenly getaways has whet your appetite for some beachy me-time, check out our Epic Asia small group tour where we explore all three countries and tick off beach bucket lists galore. From the bustle of Bangkok to the tropical vibes of Cambodia, this trip offers the best of SE Asia over 38 incredible days, all with an experienced group leader & instant crew of mates.
---
For more information about travelling South East Asia, including info about where to go, when to go, how to get around, how much money to save, and what to bring, check out our Ultimate Guide to Backpacking SE Asia here!


RETURN TO BLOG
NEXT ARTICLE