Philippine Islands You Can't Miss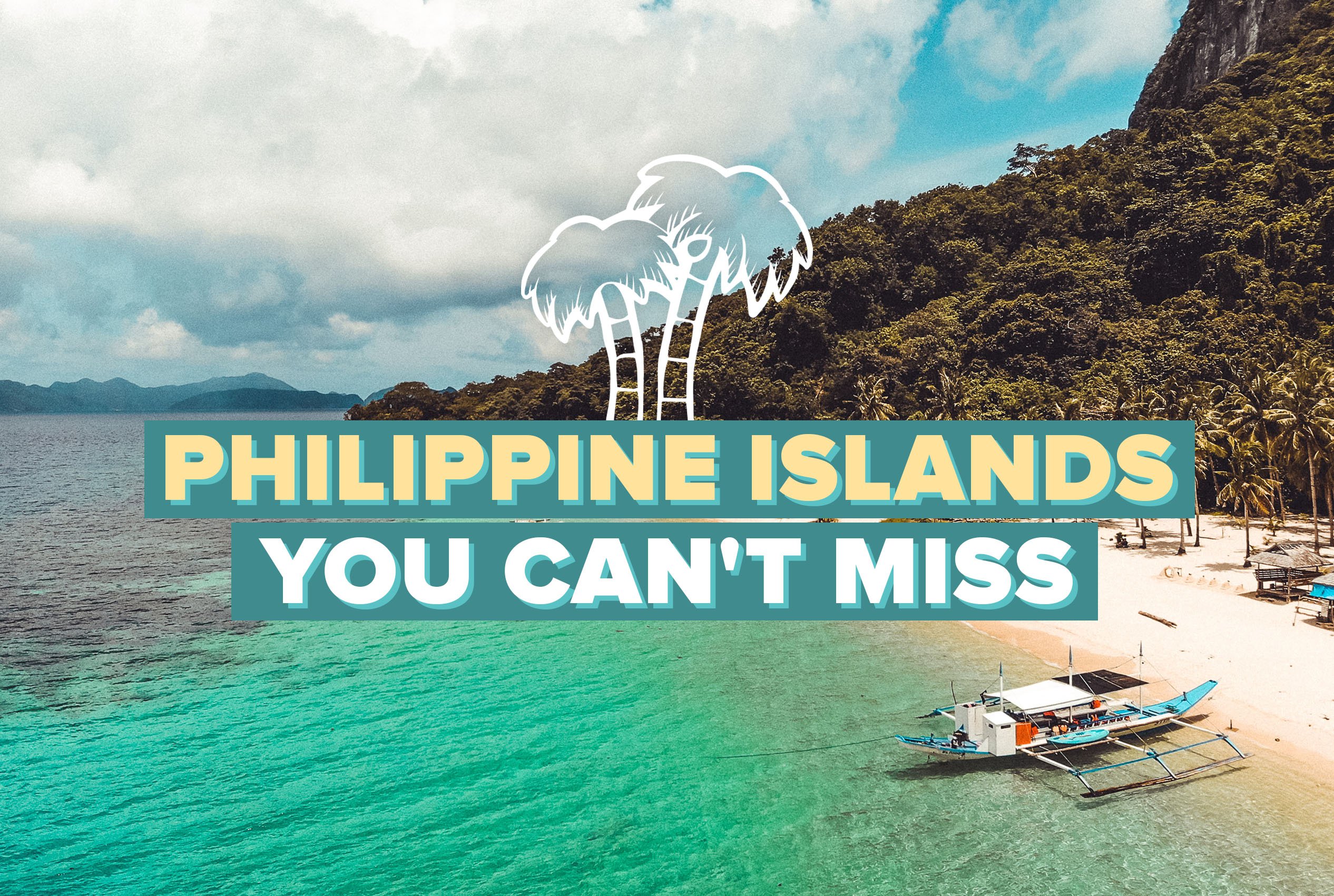 Published 10th September, 2020
A tropical archipelago just next door to South East Asia, the Philippines boasts a surplus of natural beauty, so it's no surprise it's becoming one of the hottest destinations to travel to. From soft beaches to waterfalls, caves to cultures, there are countless wonders to explore. But with over 7000 islands making up this sprawling nation, where should you go? Here we've got you covered with our guide to the Philippine Islands you shouldn't miss when backpacking. 
CEBU ISLAND
One of the Philippines' more developed islands, Cebu is a beach bum's utopia. Known for white sand and pristine waters, this is the perfect place to kick back and relax. Swim, snorkel, sunbathe... sound like a holiday yet?
Cebu is also home to Kawasan Falls, one of the most popular waterfalls in the Philippines. Here the adventurous can even try canyoneering, an activity that involves scrambling through thick jungle to find the perfect spot to cliff jump into the pools below.

If visiting Cebu you shouldn't miss the Sardine Run that happens near Moalboal. Year-round you can get up close and personal with millions of sardines swimming in crystal clear water- the snorkelling experience of a lifetime! Plus, it's a completely ethical activity as the sardines are marine protected and not fed by humans.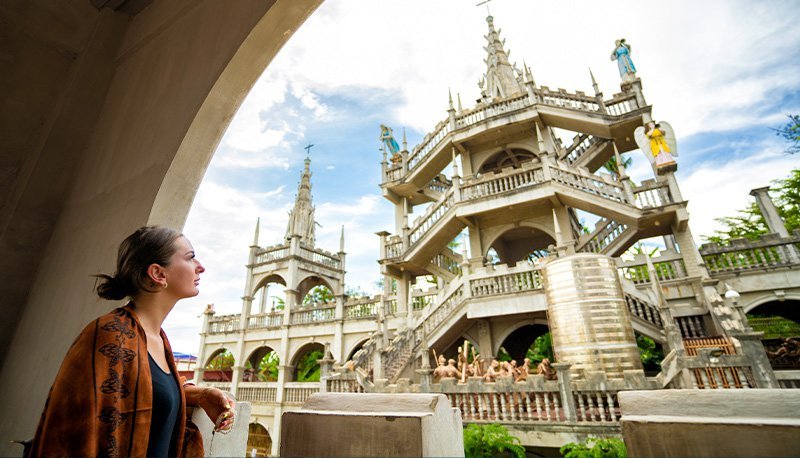 PALAWAN
Full of lush landscapes, aquamarine lagoons, and jungle-topped mountains, Palawan consistently ranks as one of the World's BEST Islands for a reason. The island is covered in villages and coastline to discover, but standing out at the northern tip is the town of El Nido. This area hosts some of the best beaches and diving sights and is surrounded by striking limestone cliffs that tower from the sea.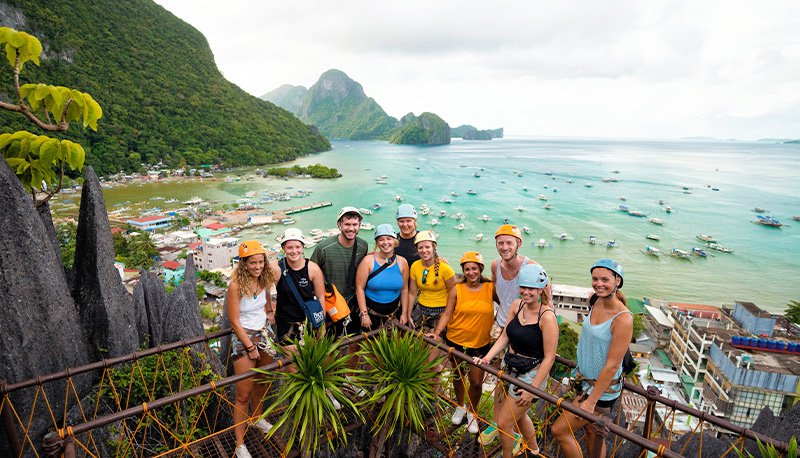 Technically still part of Palawan is the small island of Coron, 8 hours north of El Nido by boat that hosts even more bright lagoons, lakes, and hidden waterfalls. It's the perfect place to get off the beaten track, sunbathe on powdery beaches, and island-hop from one serene spot to the next. With thousands of secluded islands, it's not hard to find your own secret beach to relax on when travelling the Philippines.
SIQUIJOR
To see a slice of the real Philippines there's no better island than Siquijor, nestled in the south-east. Shrouded in secrets, this island is home to mystical healers and tales of voodoo and witchcraft, but there's more than legend. Here you can explore mountain villages, dive into the cascading blue waters of Cambugahay Falls, or snorkel amongst colourful fish and coral at one of the island's top spots. Pick up a love potion or voodoo doll when you leave to take some of the magic with you! 
BOHOL
If you have more time travelling in the Philippines and want a taste of something different, try Bohol! This island is best known for its countryside and the bizarre 'Chocolate Hills' - conical mounds that become brown in the dry season to resemble lumps of chocolate. Bohol is also home to Tarsiers, adorable tiny indigenous primates with enormous eyes that you can visit at one of the island's many sanctuaries. Bohol is full of resorts ranging from 1 to 5 stars, so you'll have no problem finding a place to stay.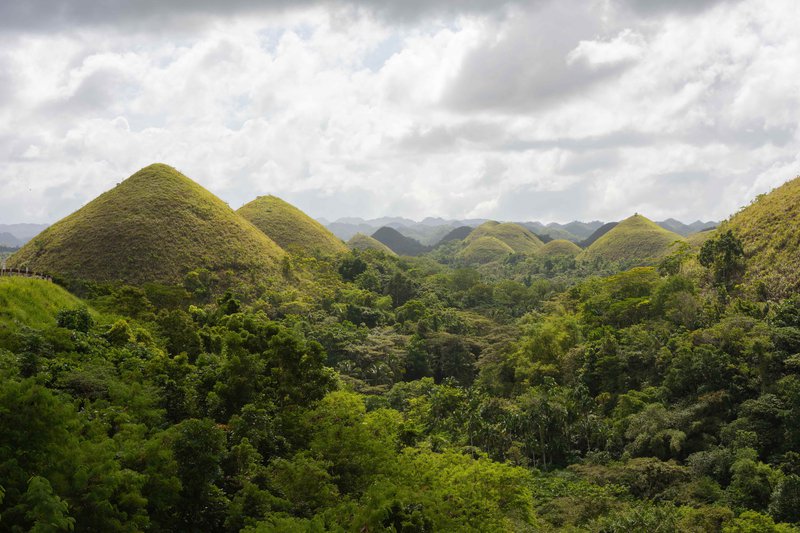 ---
Culture? Tick! Adventure? For sure!  Beauty? Absolutely! The Philippines is a land of friendly locals and gorgeous beaches to rival any dream of paradise. 
If this country has got your attention, we've just launched a brand new trip that will have you exploring the very best of the Philippines as you hop east to west. On INTRO's Philippines Island Explorer small group tour you'll travel to Siquiljor, Cebu, and Palawan, all with an experienced group leader and an instant new crew of mates. Oh, and did we mention that all of the activities on our itineraries are included? You heard right - everything we mention is included in the tour - no extra payments required. Check out the trip here!

RETURN TO BLOG
NEXT ARTICLE