4 Ways Our Small Change Initiative Helps You Put The Planet First When You Travel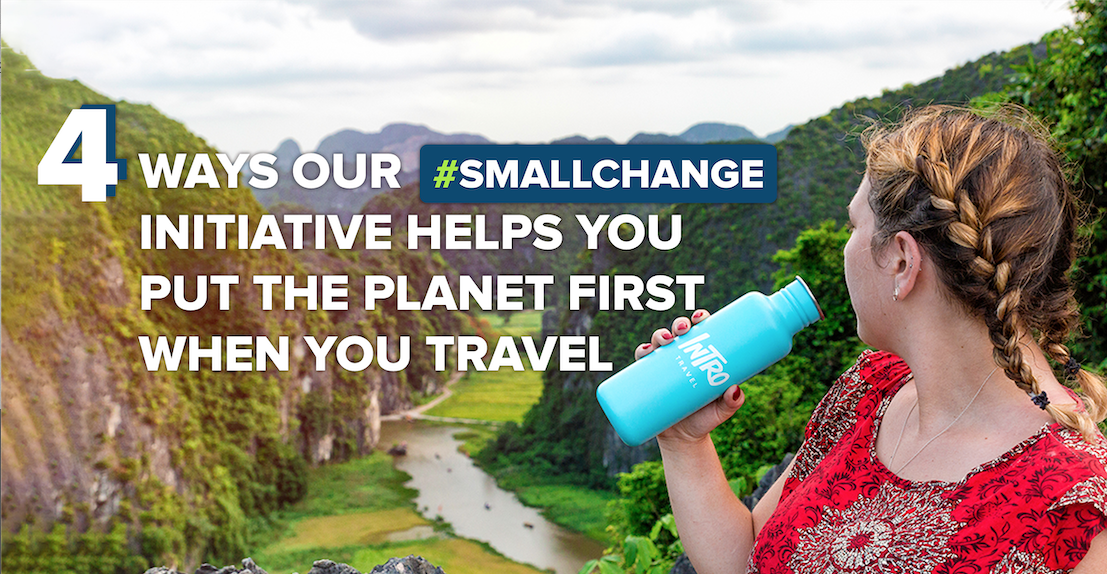 Published 24th August, 2019
We understand that travel is a privilege, so at INTRO we are passionate about creating a positive impact in every destination we visit. Established in 2017, Small Change is our socially conscious initiative that helps us do just that. Tourism benefits society by boosting economic growth, preserving traditional ways of living, aiding wildlife conservation, and improving the general quality of living, especially in poorer parts of the world. However, due to the exponential increase in tourism over the past few decades, there's a new spotlight on the urgency of us altering our behaviour to support the communities we visit and minimise damage to the environment. 
Here are four ways Small Change encourages travellers to put the planet first.

Refillable Water Stations
Have you ever thought about how many plastic bottles you buy and consequently waste during your trips? Well, we have! Through our Small Change Initiative, we aim to reduce the use of plastic by offering water refill stations at every stop of your destination. We've worked hard with our operators and suppliers to make this a reality, and now on our trips, you won't need to spend money on bottled water, and won't add another piece of plastic to the oceans. Just grab your own reusable water bottle (or one of ours!) and you're good to go. Reduce your waste by producing less in the first place!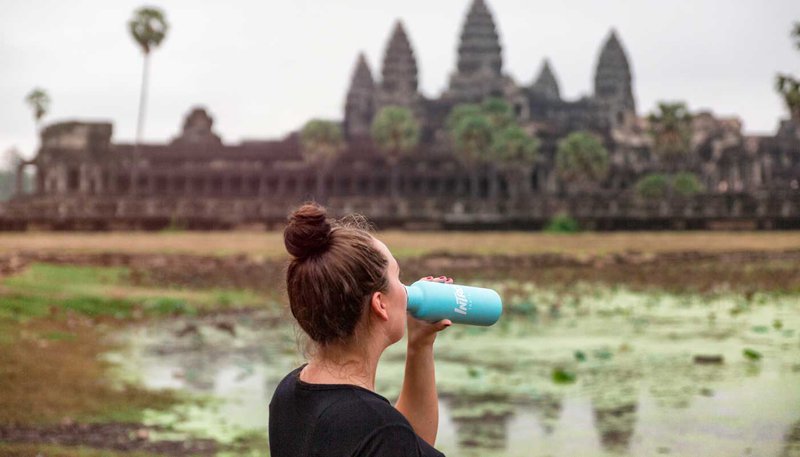 Encouraging Beach Cleanups 
Unconscious tourism can be harmful to the environment, and pollution is a big problem in many of our destinations. Despite the efforts to maintain their homes, local communities aren't able to do everything by themselves, so we encourage our travellers to be part of a bigger cause in helping clean up the trash on beaches. We have the privilege to travel to beautiful destinations, so it's easily within our power to spend a bit of time cleaning up litter and making a positive difference. Every little thing counts! 
Supporting Animal Welfare
Animals should be allowed to live as free from human interference as possible. We've seen first hand how tourism can contribute to the abuse and mistreatment of animals, and it devastates us. To help end this, we support and visit a number of local animal welfare groups like Treetops Elephant Reserve in Phuket, or ensure we only visit animals in their natural habitats. We make sure no animal is ever negatively impacted by our activities, and we've adopted a number of rescue animals at the properties we own. When travelling it is always good to research before going to any animal-related service to ensure you are supporting animal well-being, not exploitation.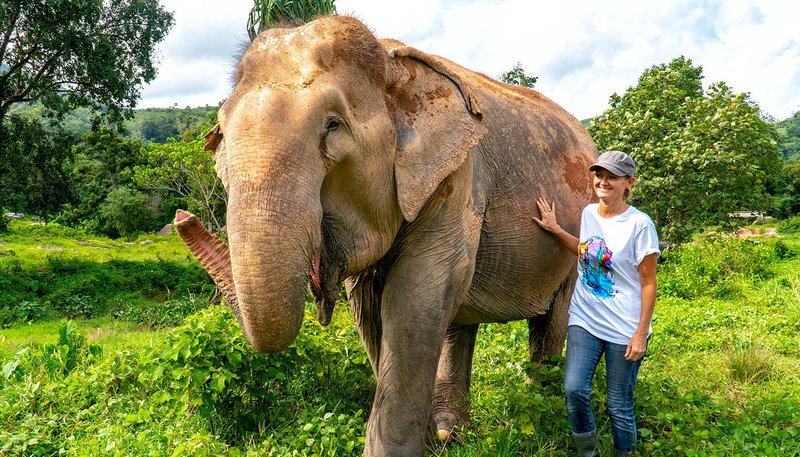 Travelling Without Damaging The Environment
People from all around the world come to Australia to dive into the waters of the Great Barrier Reef. It's an incredibly beautiful experience, but it won't be for long if we fail to take care of the biggest living organism on Earth. Our coral reefs are disappearing due to climate change, fishing, pollution, and last but not least, unsustainable tourism. It may look harmless at the moment, but stepping on corals or removing living organisms from reefs causes ecosystem disorder and harms marine life forever. We make it our aim to educate our travellers on what to avoid in order to preserve nature and wildlife on their adventures. Take only photos, leave only footprints, and maintain the beauty of fragile places for future visitors.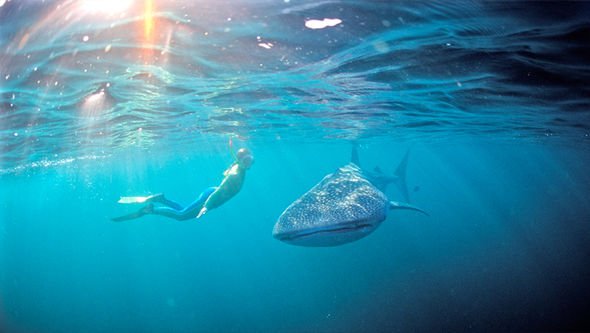 ---
Sustainability is such an important concept to keep in mind when you organise your vacations. At INTRO, travelling responsibly whilst being eco-conscious is incredibly important to us. Through Small Change, our socially conscious travel initiative, we aim to bring a positive change to the places we visit by protecting the environment, supporting local communities, cultural exchange & communication, and supporting animal welfare. Find out more about what we do here!

RETURN TO BLOG
NEXT ARTICLE