The Top Highlights Of Our 38 Day Epic Asia Tour!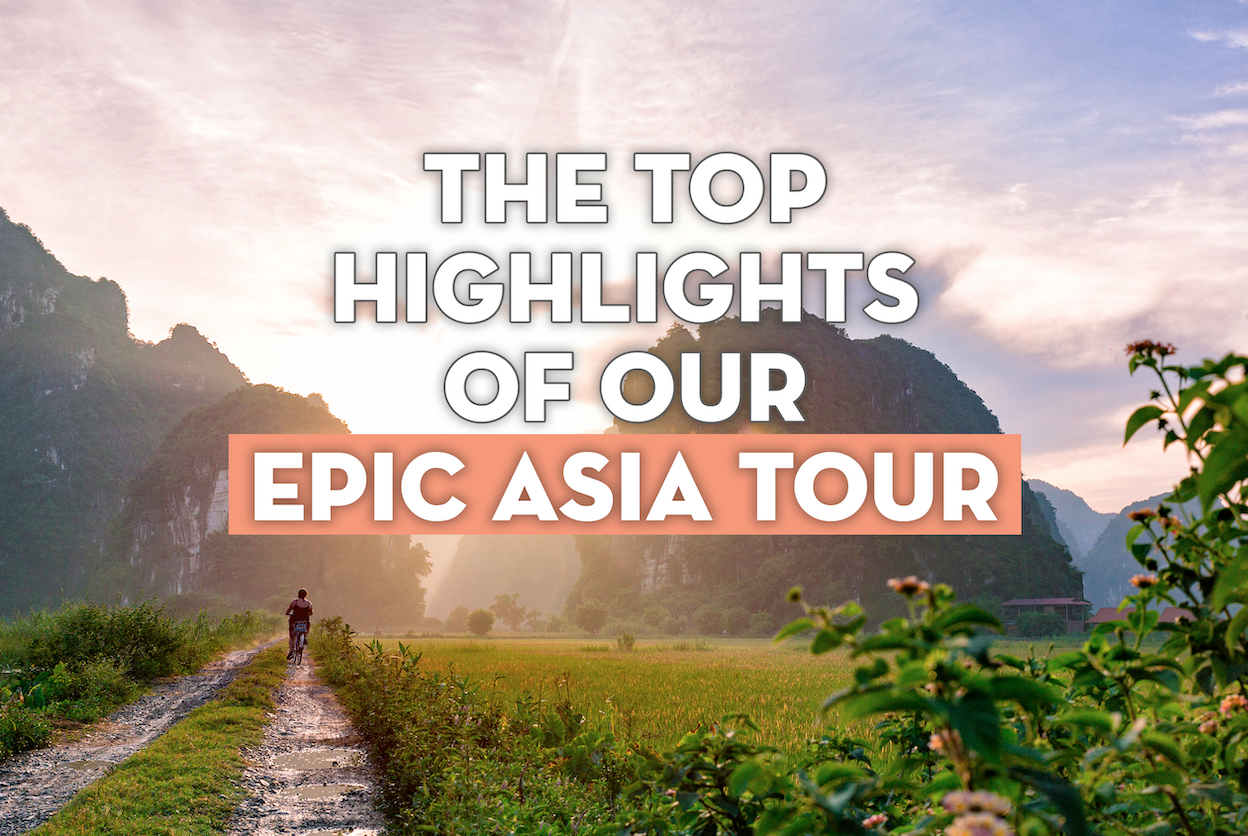 Published 08th December, 2019
EPIC ASIA is the ultimate way to visit Thailand, Vietnam, and Cambodia all in one trip. Depending on where you are coming from, it can be hard enough to get to South East Asia in the first place... so you might as well stay awhile and see all that you can! This tour includes all of your travel between countries, making your journey as smooth as possible. One of the best parts of all INTRO's tours is the friendships you'll build along the way, and there's no better way to maximize your time with new friends than on our longest offered tour! 
Curious yet? Here are some of the highlights you'll experience on this 38-day adventure.
In Thailand, you will travel from Bangkok to Khao Sok National Park and stay in a floating bungalow on Cheow Lan Lake! Enjoy the view of breathtaking limestone mountains sculpted during the same shift that formed the Himalayas. The park's dense rainforest encompasses the rich biodiversity of plants and animals and is filled with waterfalls and other hidden treasures.
If your tour overlaps with a Full Moon, you can enjoy a celebratory beach party on Koh Phangan! Each month, thousands of people come from all over the world to attend the Full Moon Party and enjoy the festivities which include drinking and dancing on the beach all night long.
The Phi Phi Islands are one of the most beautiful places in Thailand! Snorkel, kayak, and see an incredible underwater light show at night! Also explore this paradise through a private boat trip, stropping at different beaches with crystal clear water. Phi Phi also has an amazing nightlife, some fun bars to check out while there include "Stockholm Syndrome," "Ibiza Beach Club," and "Phi Phi Reggae Bar."
After Thailand, you'll head to Vietnam! In Ha Long Bay you will experience an amazing stay on Freedom island. You can cool off in the incredibly clear blue water, relax in a hammock, or lay on the beach and work on your tan.
Later you'll travel to Vietnam's central coast to Hoi An, an ancient city with canals and French colonial buildings. You'll get a chance to cook some delicious Vietnamese food and even go crab fishing with locals.
Take a tour of the Cu Chi Tunnels, a segment of the immense network (250 km or 155 mi) of underground tunnels and chambers used for hiding, communication, and transporting supplies during the Vietnam war. You can even stand along with the Vietcong traps which are disguised by the foliage of the ground above and see how they work. Spooky!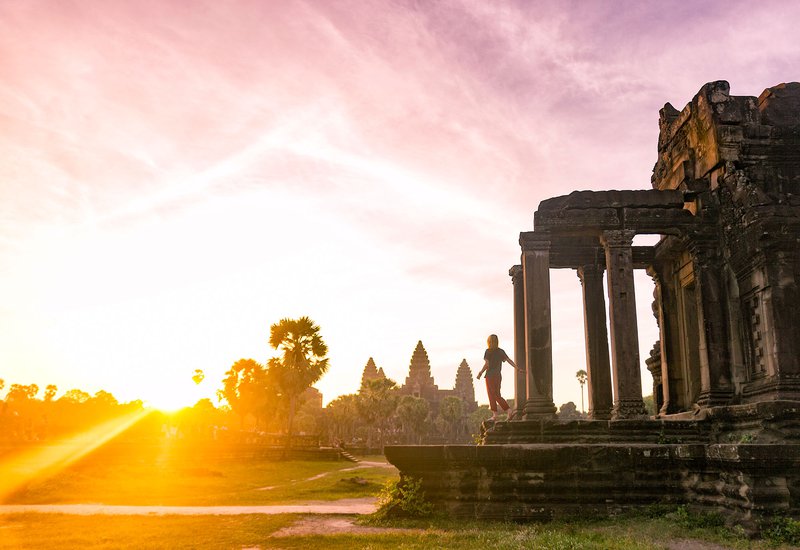 Heading to Cambodia you will spend your first full day learning about Cambodia's dark history. Visit the S21 prison and the original killing fields where about 1.7 to 2.5 Cambodian's were murdered in the genocide during the Pol Pot-led Khmer Rouge regime. 
Visit a floating village near Siem Reap. In the dry season, houses, schools, and restaurants can be seen upon stilts with ladders to help people enter. In the wet season, they are instead "floating," with boats as the only method of transportation from place to place.
A visit to Cambodia, or South East Asia for that matter, would not be complete without a tour of Angkor Wat Temple. The largest religious complex in Cambodia, this temple took 35 years to build! Learn about its religious history from its origins as a Hindu temple which was later transformed Buddhist.
---
Ready to explore this incredible part of the world? Check out the full inclusions of this amazing 38-day tour here!

For more information about travelling South East Asia, including info about where to go, when to go, how to get around, how much money to save, and what to bring, check out our Ultimate Guide to Backpacking SE Asia here!


RETURN TO BLOG
NEXT ARTICLE