Unique Styles of Accommodation to Try in Japan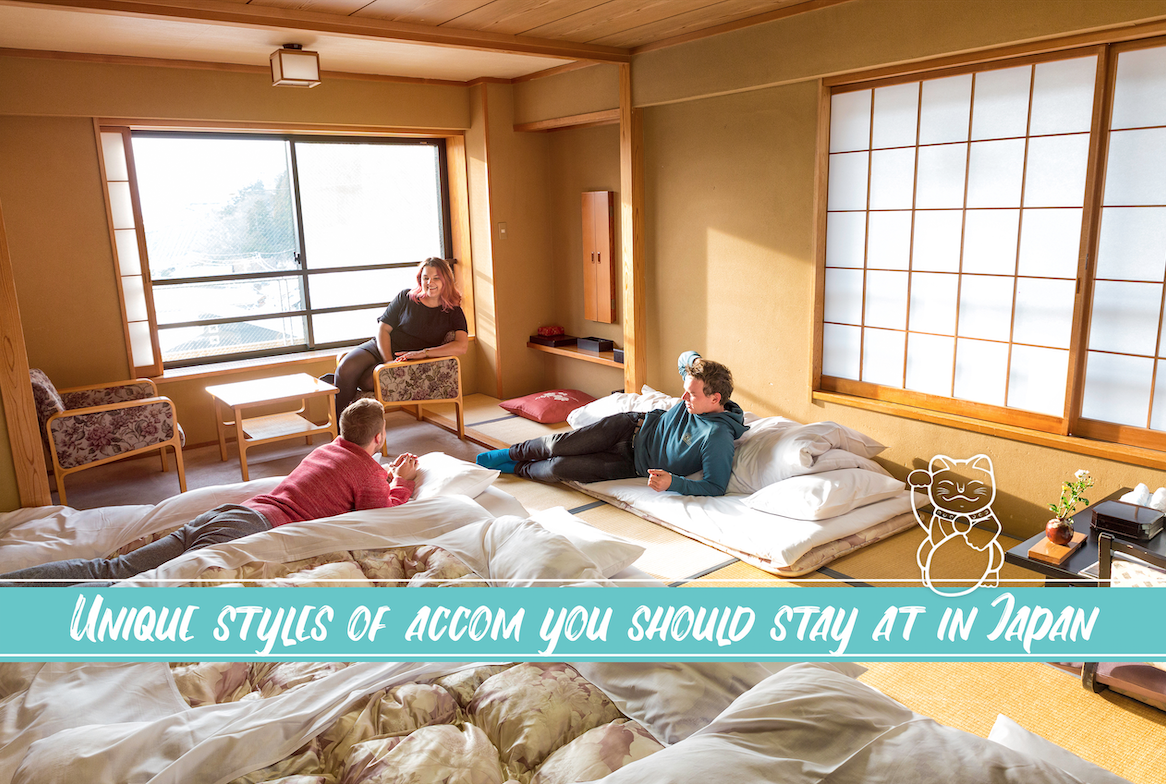 Published 05th November, 2019
In Japan, the hotel industry goes beyond imagination. You can choose from a large variety of options, everything from traditional Japanese-style Ryokans to quirky entertaining hotels. Check out our guide to some of the most unique styles of accom to try when you visit Japan!
Ryokans

This traditional Japanese inn-style accommodation is a great way to immerse yourself in the culture. Ryokans usually feature rooms with futon beds on tatami mats and those famous Japanese Shoji paper sliding doors. They offer public areas that enable the interesting cultural exchange between host and traveller. Most of the time, breakfast and dinner are included and this is a very good opportunity to try out the local cuisine with elaborate meals - evidence of the high quality of Japanese hospitality. In this type of accommodation, onsens are also very common, which are communal baths that are popular in Japan. Ryokans vary in size and cost but it is definitely worth it to book at least a couple of nights and experience the unique atmosphere of the place.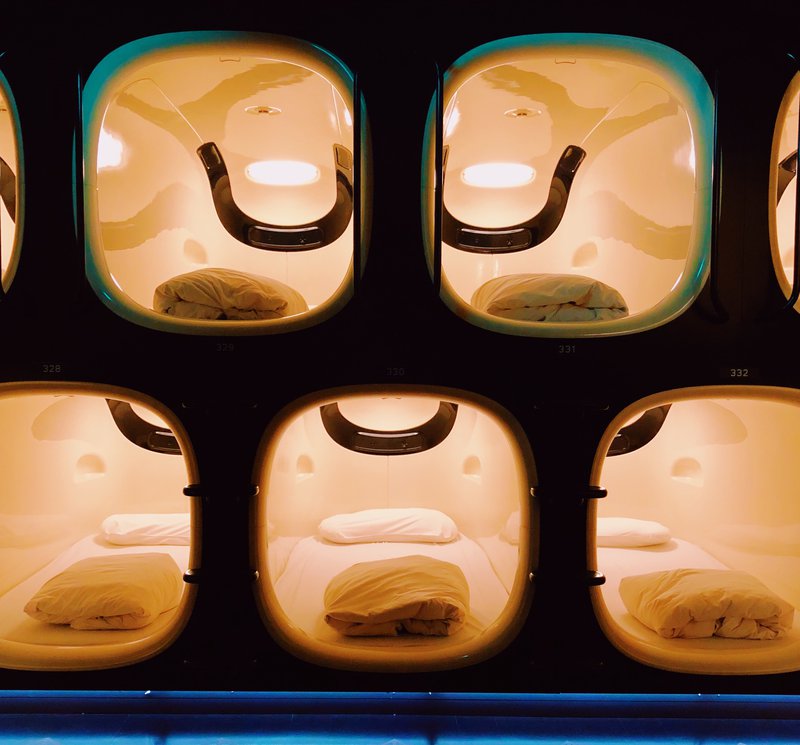 Themed Hotels
Japan's peculiarity is also expressed in their hotels. Particularly in Tokyo, you will encounter curious options of themed places that attract many tourists. The variety is huge and you can choose from popular movie themes like Godzilla, or Hello Kitty, to hotels where you are checked in by robots! An example is Henn Na Hotel. Here the staff are comprised of robot dinosaurs that even carry your luggage to the room! Another unusual option is the 9 Hours Hotel. Here you can have the experience of sleeping inside spaceship-like capsules! It is like a futuristic sci-fi set with all the high-tech and modern facilities but in real life.
Airbnbs
Airbnbs are not so easy to find in urban cities because of the large hotel industry. But in rural areas, there are some good Airbnb offerings. They are usually more expensive than other options but it is a great choice of accommodation if you value privacy. Besides that, you can find very traditional places that will still ensure that you experience the Japanese lifestyle and feel like a local in the comfort of your choice!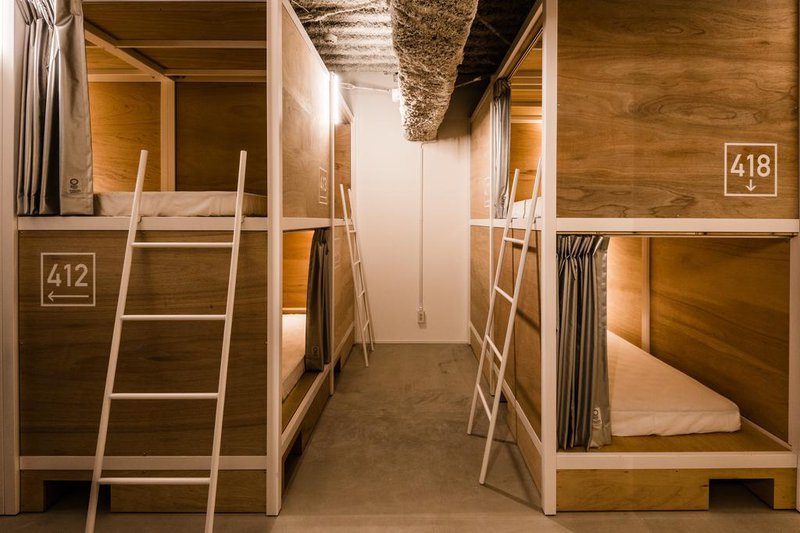 Hostels

Everywhere you go in the world, hostels are a good option to save money, especially if you are a young traveller with a tight budget! However, out there you might find some unappealing experiences regarding dirty hostels with bugs on the beds, stains on the sheets, and overcrowded rooms... In Japan, it's quite the opposite. Because of the Japanese hosting standards, quality service, and impeccable organization; hostels in Japan are very clean and modern. Staying in this type of accommodation offers two benefits (1) you meet travellers from all around the world and make friends to explore the destination (2) they are usually centrally located in the heart of the cities, facilitating easy exploration!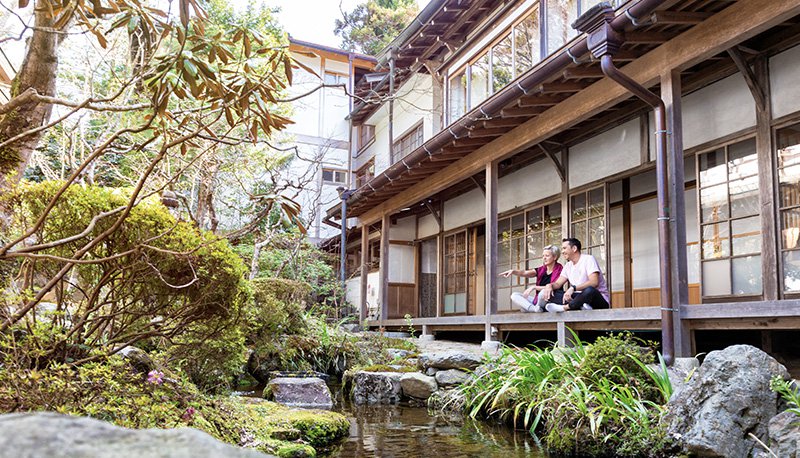 A Buddhist Temple
Last but definitely not least, in Japan, you have the unique opportunity of staying in a 1000-year-old Buddhist temple! The Ekoin temple is hidden in the mountains of Koyosan and it is definitely worth spending some time there! The place has beautiful gardens and features onsens, and traditional rooms with futon beds and matted floors. The cultural aspect of this accommodation makes it stand out from every other. Guests are free to attend the Buddhist ceremonies and try out meditation. Being among monks and learning a lot about the culture and religion is for everyone, even if you share different beliefs. Staying in this authentic accommodation is an experience of a lifetime! 

---
A trip to Japan already stands out from all others, but staying in unique style accommodations makes it even more remarkable! Check out the amazing accommodation we stay in on our Japan Adventure tour, including the above Buddhist temple. With all your accommodation, internal transport, activities, and a bunch of meals included, this trip is the ultimate way to explore Japan.

RETURN TO BLOG
NEXT ARTICLE