When Can We Travel To New Zealand In 2022?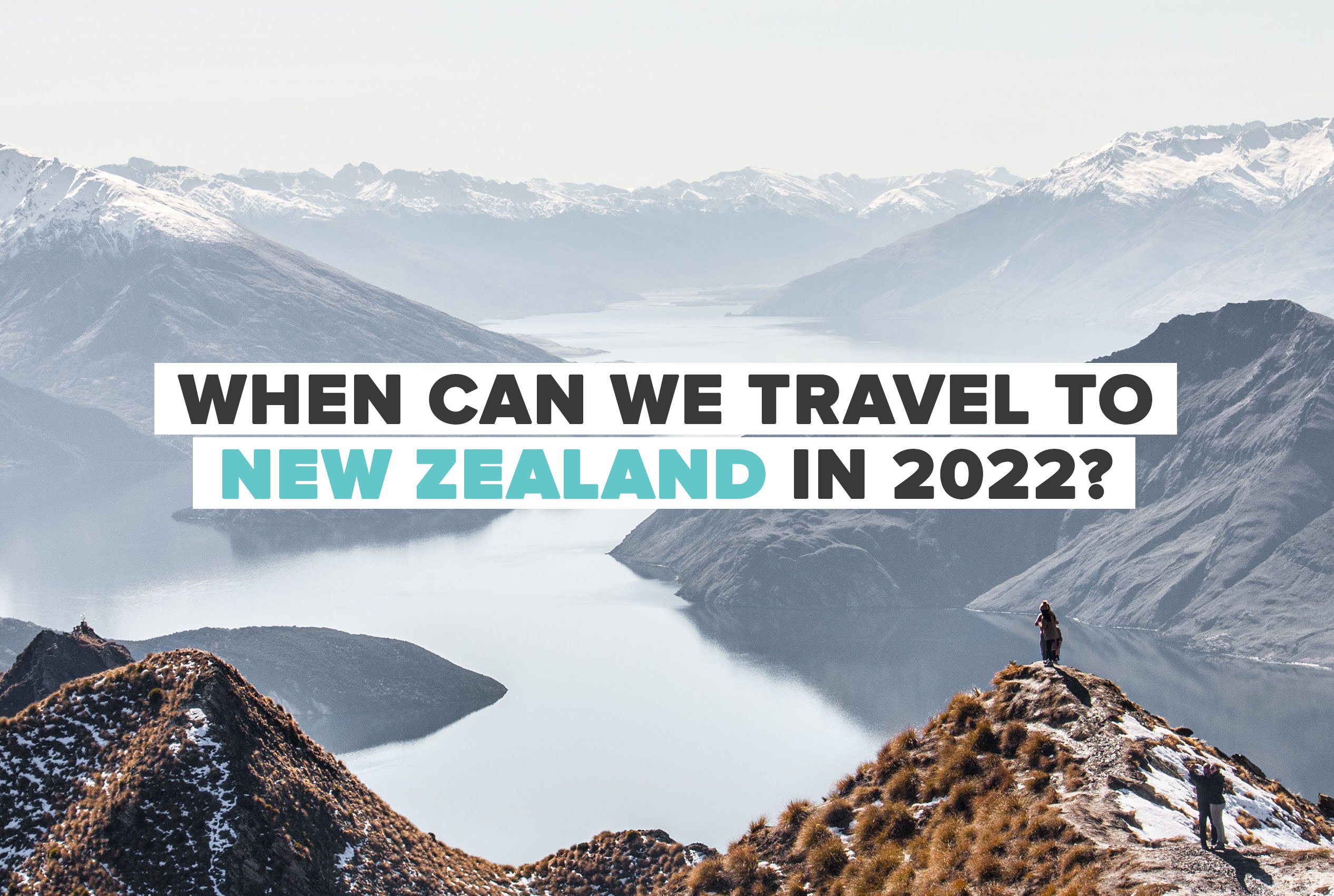 Published 28th March, 2022
LAST UPDATE: MAY 24, 2022
Disclaimer: This information is collated from official sources but general in nature. Entry requirements are subject to change at any time. Keep checking for the latest advice from your local government, embassy, or consulate to confirm any visa or entry requirements before travel.
Good news - New Zealand is OPENING for international tourism in 2022! Read on for the latest updates about travel to New Zealand.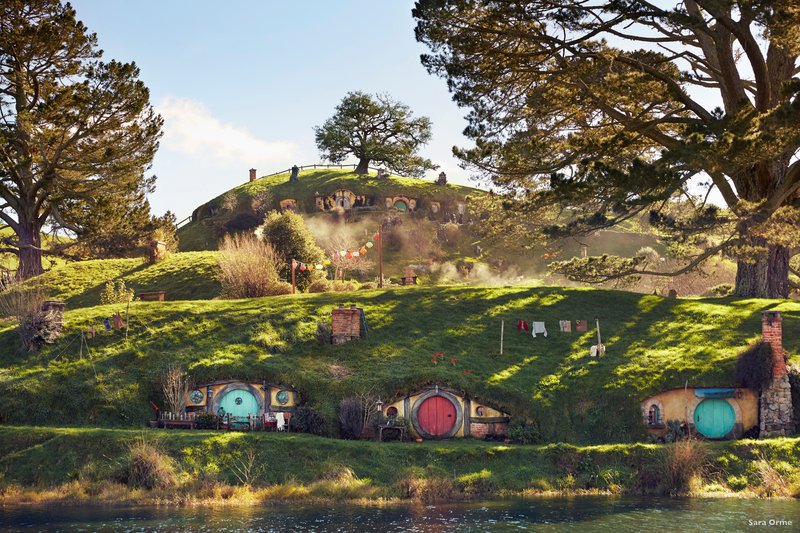 AM I ALLOWED TO TRAVEL TO NEW ZEALAND?
ENTERING NEW ZEALAND
The border is open to New Zealanders and other eligible travellers coming from anywhere in the world. You do not need to self-isolate when you arrive.
This means you can travel to New Zealand isolation-free now if you:
- are eligible to enter the border while it is restricted, including if you have a border exception
- meet health requirements, including vaccination requirements and getting pre-departure tests. 

From 13 March, borders have began a phased reopening for working holiday visa holders. 
New Zealand has announced it will fully reopen its borders from July, for additional details and entry requirements, view the official government source here.
VISA REQUIREMENTS
You need an Electronic Travel Authorization (eTA) for New Zealand. You must get an eTA before your flight. This is delivered electronically and tied directly to your passport. It can be obtained online before travelling to New Zealand.
Under normal circumstances you do not need a visa to visit New Zealand short term if you are:
A NZ or Australian citizen or resident
A UK citizen (you can stay up to six months as a tourist)
A citizen of a country which has a visa waiver agreement with New Zealand (you can stay up to three months).
If you don't meet the above, then you'll need a visitor visa, which allows you to travel in New Zealand for up to 9 months. Find out more here.
NEGATIVE COVID RESULT
For up to date testing requirements, view the official government source here.
DO I NEED A VACCINE?
The following people need to provide proof of vaccination to enter New Zealand:
non-New Zealand citizens  — including New Zealand permanent residents
non-New Zealand citizens who are transiting New Zealand
foreign air crew arriving in New Zealand.
PROOF OF INSURANCE
Travel insurance is highly recommended but not mandatory for arrivals in New Zealand.
COVID TRACKING
People in New Zealand are encouraged to download the NZ Covid Tracer App, a tool to help identify people exposed to coronavirus. When entering businesses such as bars, restaurants and shops, you can check in with a QR code that records your presence to stop virus spread.
RESTRICTIONS & OPEN TOURIST ATTRACTIONS
Masks must be worn on flights, including in airports, and on public transport. Masks are also recommended indoors and in busy places. Attractions are open but restrictions vary across the country. 
RETURNING HOME
Each country has different restrictions for travellers arriving from abroad. For information relevant to your situation, keep up to date with local government announcements.
Find out more about UK travel restrictions here. 

Travelling New Zealand is an epic adventure, and joining one of our group tours in New Zealand is the best way to experience it! Whether you're on a short holiday, travelling on a gap year or anything in between, on our New Zealand trips we'll show you the best of this extraordinary country with a new bunch of friends.
NOTE: This information is general and restrictions are subject to change, so keep in touch with the latest official advice from your local government and New Zealand authorities.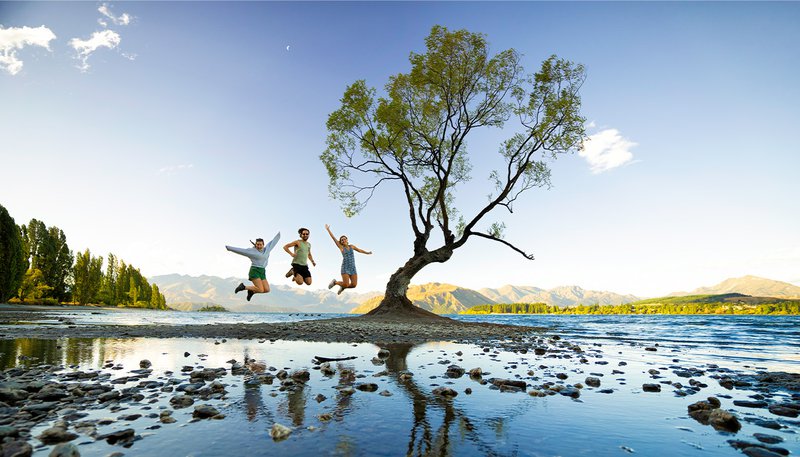 WHEN IS THE BEST TIME OF YEAR TO TRAVEL TO NEW ZEALAND?
The rugged beauty and varied landscapes that make up New Zealand mean it's always a good time to go backpacking in this incredible country! Keep in mind that New Zealand's seasons are flipped from the Northern Hemisphere, so Summer is December - February, Autumn is March - May, Winter is June - August, and Spring is September - November. 
The season you travel to New Zealand will hugely affect your trip. If you're after long sunny days, beaches and hiking, Summer's the time for you. If you're more of a snow bunny who doesn't mind the cold and wants to hit the slopes, Winter is clearly your season. For fewer crowds and milder weather, the shoulder seasons provide plenty of opportunity. Autumn brings marvellous colours as the foliage changes, and spring brings plenty of flowers and baby lambs everywhere! 
From exploring the World's Most Liveable City to cruising Milford Sound, the best time of year to travel to New Zealand is truly whatever season suits your interests. There is so much to see and do that one trip might not cut it, so why not extend your adventure with a New Zealand Working Holiday Visa? Spending a year working and travelling in New Zealand is the ultimate way to ensure you see the most of this beautiful corner of the world! Find out more about work and travel in New Zealand here.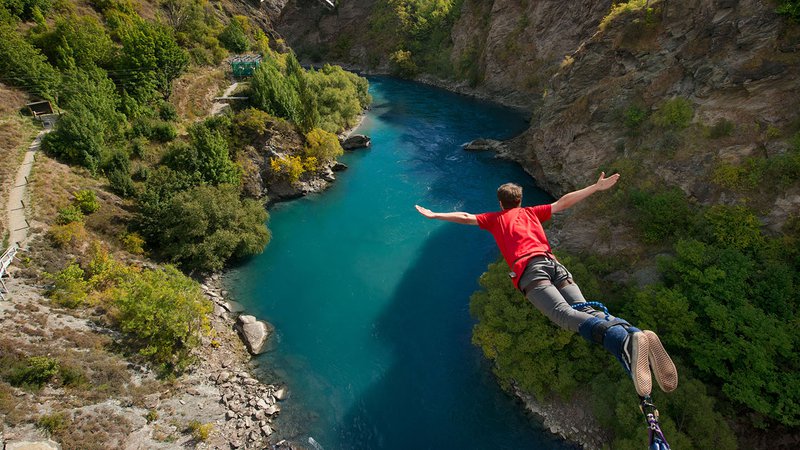 WHY VISIT NEW ZEALAND?
Picture long stretches of beach full of epic surf breaks, snow-capped mountain ranges pulled straight from a fantasy epic, and magical forests full of ancient redwoods waiting to get lost in. That's just the tip of the iceberg when it comes to Aotearoa's beauty. As well as boasting stunning scenery, travelling New Zealand will have you coming across sea lions and penguins, whales and kiwis (the bird, though there will be plenty of local people too), dolphins, and endless fields of fluffy sheep. There's delicious food to be tasted, roads to trip, bungys to jump, and nights out to be had in this all-natural wonderland.
GET OUTDOORS
Feeling cooped up? Plan a trip to NZ to get the ultimate booster shot of Mother Nature. There are so many amazing walks and hikes for people of all fitness levels, and well-maintained pathways and signage make for easy trekking, even for those less experienced in the outdoors. Grab your boots, some snacks and your buddies for great views of glaciers, native forests and rivers on two feet. You will be spoiled for choice with thousands of kilometres of trails to be explored. Read more about great hikes on our New Zealand travel blog here.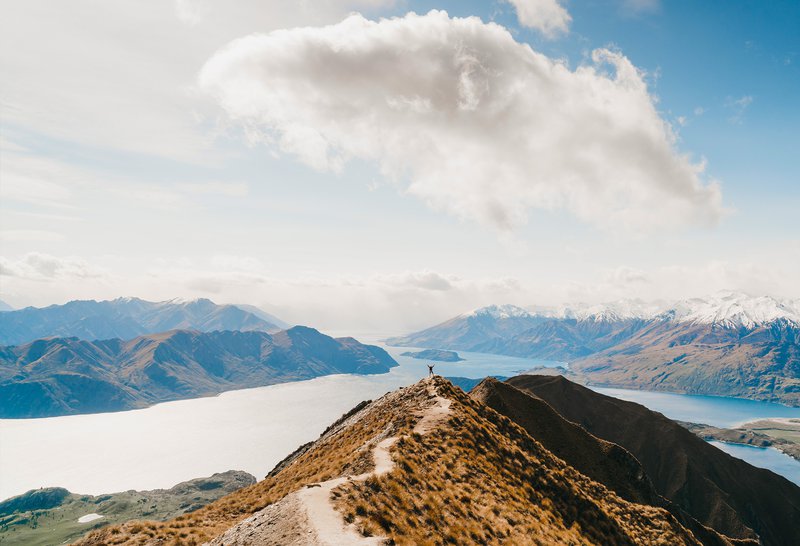 FOLLOW FRODO'S FOOTSTEPS AT HOBBITON
A trip to New Zealand wouldn't be complete without a visit to Hobbiton, the village pulled straight out of Tolkien's imagination. Fans of the epic Lord of the Rings trilogy can geek out when exploring one of the most iconic movie sets of all time and immerse themselves in the intricate details this enchanting place has to offer. Even if you are not a big fan of the Hobbit or LoTR you will still find appreciation for the details and beauty of The Shire's landscape. And there's no better way to top off your time in Middle Earth by kicking back with an ale at the Green Dragon Inn. 
WHIZ THROUGH CANYONS VIA JETBOAT
Who doesn't love being on a boat? How about a VERY fast one? New Zealanders take adrenaline seriously, and jet boating (plus bungy jumping) was actually invented in NZ! There's scenery to boot, so why not up the pace a notch by jumping on jet powered boat and whizzing through some very tight canyons. Views and speed - now you've really got the adrenaline pumping.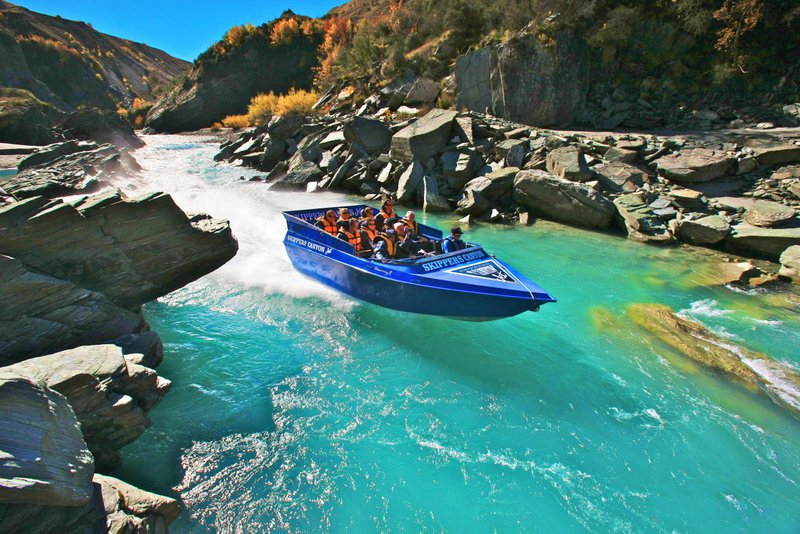 MARVEL AT THE WONDERS OF MILFORD SOUND
Considered one of the world's top natural sights, this famous fiord has been called the Eighth Wonder of the World by writer Rudyard Kipling. Featuring two permanent waterfalls cascading over steep towering peaks, Milford Sound comes alive when it rains as the temporary waterfalls join together, making for a remarkable sight. Specifically designed boats allow you to get up close to the falls as you cruise, and standing at the front of the boat for a fresh (read: icy) shower is said to take years off your age... so sign us up! Milford Sound also plays host to a variety of wildlife to spot along the calm waters. Keep a keen eye out for seals, dolphins, and if you are lucky, one of New Zealand's rarest species of penguin.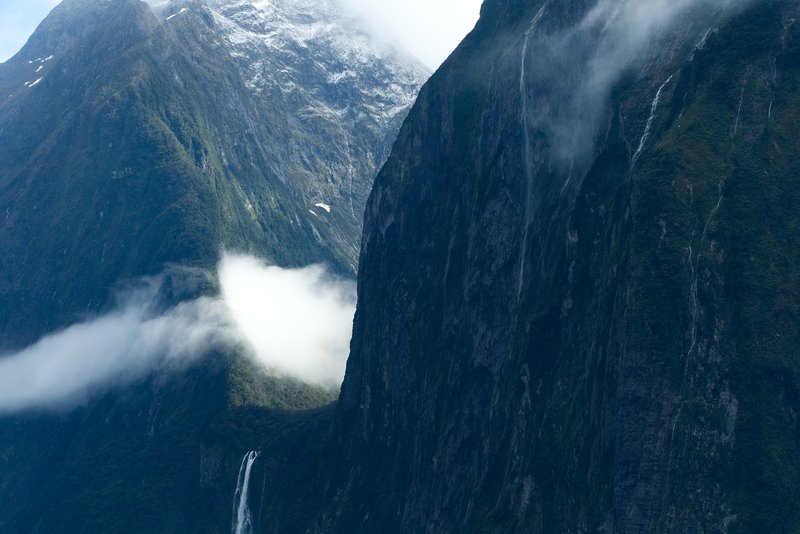 CHECK OUT THE GLOWWORM CAVES
Head to Waitomo in New Zealand's North Island and take a trip underground to the home of the glowworm. Entering the eerie darkness, you will find thousands of 'stars' as you look up at the ceiling. You wouldn't be a fool for thinking you are looking up at the night sky, but what you are witnessing is one of nature's most phenomenal occurrences.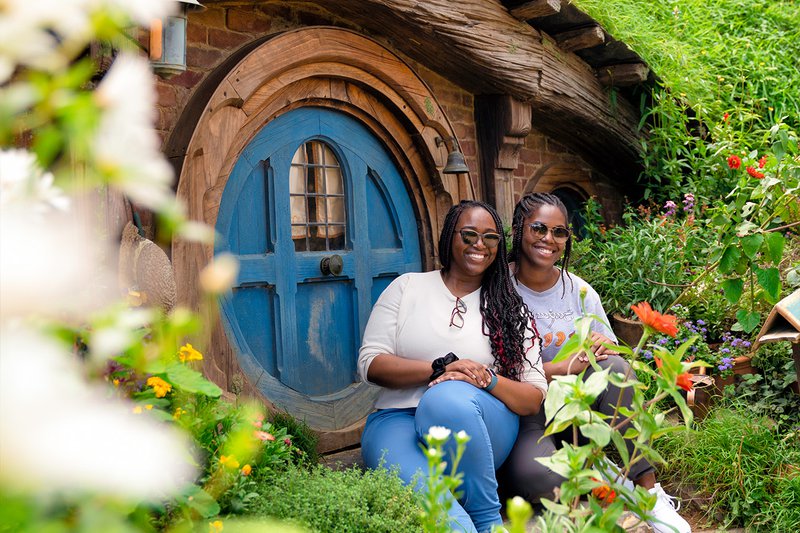 IMMERSE YOURSELF IN MAORI CULTURE
You can't travel to New Zealand and not learn about the proud history and traditions of the Maori, the indigenous people of this southern land. Maori stories and cultures are very much alive as you travel around, so to get a better understanding of the land you are in, take part in an interactive evening to learn about Maori culture in a fun and interactive way. Expect dances, history, and a ton laughter as locals share their culture and customs with you with a splash of Kiwi humour. INTRO's 8 day North Island small group tour includes a full Maori village experience in the itinerary, find out more about the trip here!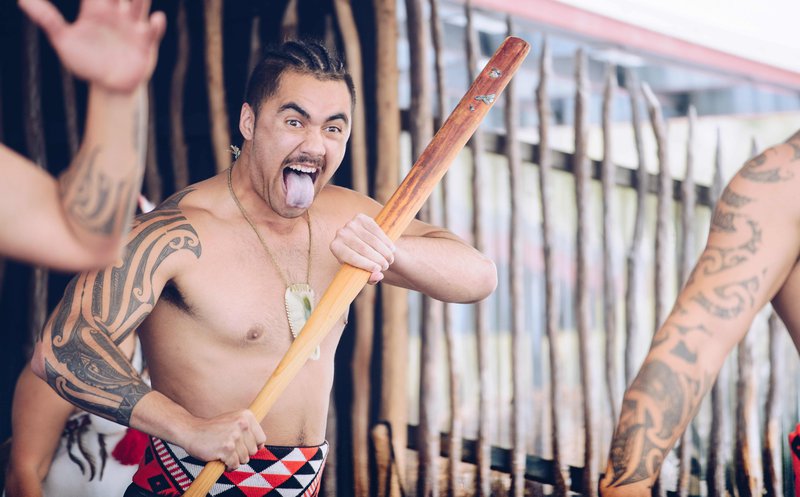 ---
If travelling in New Zealand is sounding like your kinda escape in 2022, check out our our New Zealand small group tours! With expertly crafted itineraries, the guidance of a knowledgable group leader, full end-to-end support, and a new group of friends to make memories with, our trips are the ultimate way to discover a new country. Oh, and did we mention that all of the activities on our itineraries are included? You heard right - everything we mention is included in the tour - no extra payments required. Travel with a group and enjoy the best of New Zealand, stress-free.With flexible booking policies and complete support during this uncertain time, you can be confident when booking with INTRO. So... catch you in Queenstown?

RETURN TO BLOG
NEXT ARTICLE