Where To Travel In 2022 If You've Missed Adventure
Published 28th December, 2021
Adventure travel comes in many forms, and you can find it in every corner of the world. That being said, there definitely are some destinations that have a little more oomph when it comes to adrenaline. If you picture yourself kayaking through caves, SCUBA diving amongst shipwrecks or throwing yourself off cliffs (safely, of course) in 2022, we've picked out some of our favourite countries for adventure travel. Let's jump into it.
Vietnam
I bet Vietnam doesn't pop up at the top of your mind when thinking adventure travel! So, let's talk Vietnam. With its sublime landscapes, dynamic history and rich culture, Vietnam is an incredible destination on all fronts. In this beautiful country of megacities and hill-tribes, there are epic treks up in the mountains of Sapa, along with more chill day hikes in stunning rural areas such as Ninh Binh. 
Aside from hikes, travelling in Vietnam has a lot else to offer the adventure seeker: think kayaking through World Heritage Listed Ha Long Bay, cycling through ancient villages and rice paddies, exploring the lush jungles of the Mekong, and learning the traditional methods of ca fishing and crab fishing are all on the adventure menu. For the extreme adventurer, visit Son Doong Cave. It's the biggest cave on the planet when measured by cross-section, has only been open to the public since 2013, and can be seen on a four-day guided exhibition.
RELATED CONTENT: 5 Reasons You Should Visit Sapa in Northern Vietnam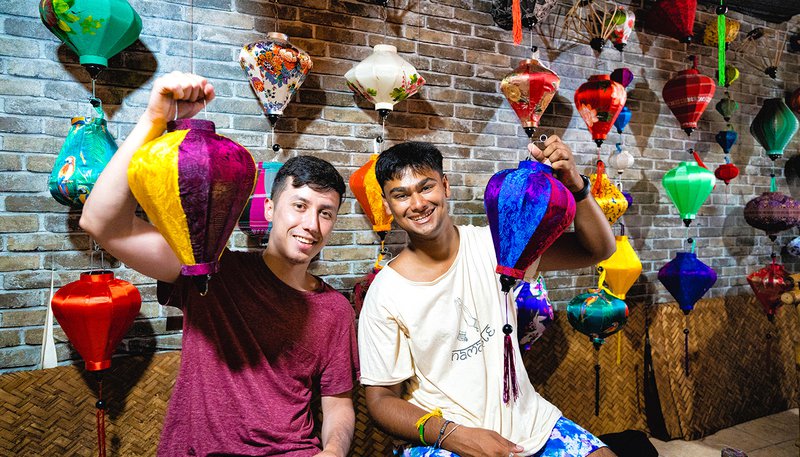 New Zealand
Name a landscape or activity, and New Zealand probably has it. Queenstown's choice of adrenaline activities has grown to encyclopaedic proportions – from abseiling to zip lining – and the town has served as a template for an ever-growing breed of places that thrive off thrills. Places like Queenstown that once upon a time were known only to serious climbers, rafters or bikers have become year-round adventure hubs, raising adventure far beyond a travel niche and into something for everyone. 
If you like to get out into nature, you'll be pleased to know New Zealand has many sublime walks, hikes, and tramps for people of all fitness levels. Well-maintained pathways and signage make for easy hiking, even for those less experienced in the great outdoors. And with no less than 39 unique ski fields, you are spoilt for choice on where to strap on your snow boots if you're travelling to New Zealand in winter! Other adventures to try when exploring New Zealand include caving in Waitomo, jet boating in Queenstown and cruising Milford Sound, all of which we include on our South Island New Zealand group tours.
RELATED CONTENT: Must-Do Experiences on New Zealand's South Island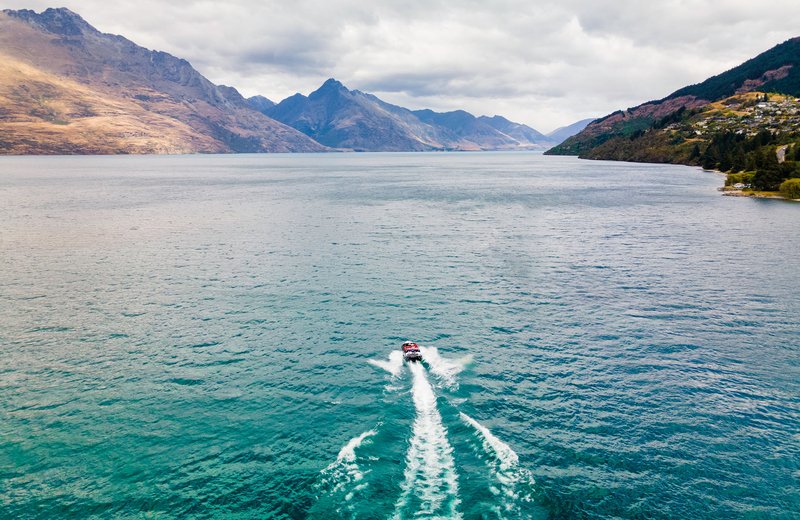 Australia
With more than 30 000 kms of spectacular coastline, Australia is ripe with adventure travel opportunities, especially in the Outback and in a little-known area called the Great Barrier Reef. If you're a keen diver or snorkeler, you need to experience a trip to the Great Barrier Reef at least ONCE in your life. Swimming off the edge of the reef feels like floating over an aquatic jungle. You'll see colourful corals, schools of fish, sharks (mostly the friendly kind), manta rays, even pods of whales.
Back on land, a great spot for the adventure-conscious to visit is Fraser Island, famous for awesome beaches, beautiful swimming spots, lush rainforests, and an epic shipwreck. You can take a 3-day tour or explore the island by 4WD, seeing the sights and spotting the native dingos. 
With endless desert stretching on forever, martian landscapes, the most incredible night sky and the iconic Uluru, a trip to the Red Centre of Australia is another must for adventure seekers. And just a few hours from Darwin lies Kakadu National Park, a secluded corner of Oz shrouded in ancient Indigenous culture, unique wildlife, and stunning landscapes.
Even the cities offer their own adventures. In Sydney, you can climb to the top of the iconic Harbour Bridge, and just an hour's drive away, abseil down limestone cliffs in the Blue Mountains. Needless to say, there are tonnes of adventure to be had Down Under. If you're thinking about heading to Oz for a gap year or working holiday, check out our range of Australia group tours and working holiday packages! As well as easing you into life in Australia and showing you the best of Sydney and beyond, this tour package (and our expert team) help you find paid work, sorts out your accommodation, and helps you plan your onward adventures in Australia.  PLUS check this out for even more ideas on incredible things to do in Australia!
RELATED CONTENT: How To Maximise Adventure While Studying Abroad in Australia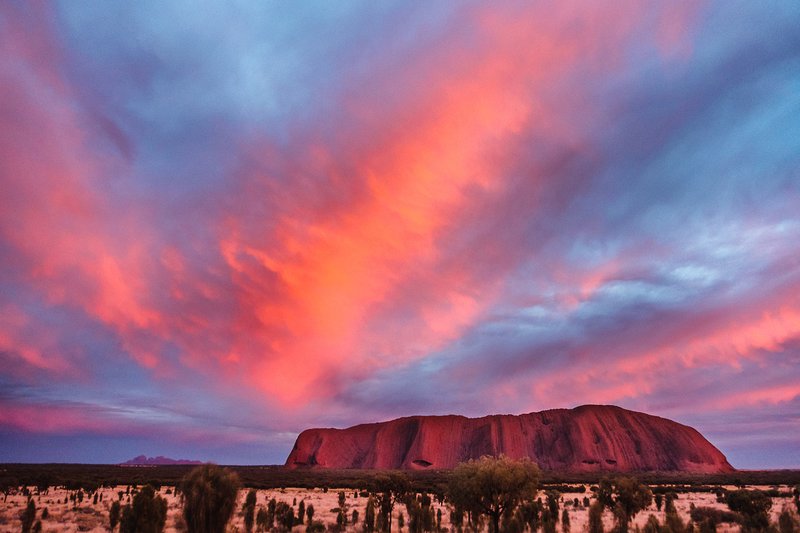 Thailand
Thailand's combination of bustling metros, unforgettable street food culture, and vibrant historical sites is a huge hit with travellers, gap year backpackers and expats of all ages. Whether you stay close to the cities or island-hop to a cluster of jungle-covered islands, Thailand is as pretty as it is packed, with chances for adventure everywhere you go. It helps that Thailand is pretty easy to travel to, straightforward to get around, and is fantastic bang for your buck. Thailand also enables adventure due to its lovely year-round climate, friendly locals, and diverse landscapes. So many positives, no negatives in sight... no wonder we offer such a large range of group tours in Thailand. 
In terms of adventure, the Land of Smiles has some of the best diving spots in the world, and getting certified on one of Thailand's islands is enticingly cheap. With accommodation and meals often included in SCUBA certification packages, it is no wonder many people head here to learn. If you want to up your athletic skills but prefer to stay on land, why not try a Muay Thai boot camp and learn the art of Thai boxing? 

Other adventures to seek in Thailand include zip-lining through the jungles of Chiang Mai, kayaking around Khao Sok, hiking to ancient mountain-top temples, island hopping via speedboat, and rock climbing in Krabi. 
RELATED CONTENT: Why You Shouldn't Leave Out Chiang Mai On Your Thai Adventure

South Africa 
No adventurer's bucket list is complete without a trip to South Africa! Going on a safari to spot the Big Five is a no-brainer, but the country has plenty of opportunities for adventure outside of the major national parks. 
You can hike up the epic Table Mountain, watch whales and dolphins off the southern coast, paraglide over Cape Town, cycle through the cities, abseil down mountains, go river rafting, skydive from thousands of feet, go mountain biking, or surf epic waves in places like Durban.
If you really want to face your fears, why not go cage-diving with Great White Sharks? On second thought... maybe we'll give that one a miss. If you're with someone less adventure-inclined, they'll be pleased to know there's plenty of golf courses, beaches, and A+ places to eat and drink while you're off getting an adrenaline hit. Whatever your preference, age, or budget, there's never a dull moment travelling in South Africa. If sunsets and safaris sound like your kind of trip, check out our new 12 day South Africa Adventure group tour!
RELATED CONTENT: Top Ten Reasons To Head To South Africa
---
Ready to travel in 2022? All our group trips have COVIDsafe protocols in place to ensure your safety is our number one priority and to put your mind at ease as you re-INTROduce yourself to the world. We're here to remove the hassle of travelling so you can focus on having the time of your life! And with flexible booking policies and end to end support, you can be confident booking with INTRO. 

Read more about what it's like to explore with group travel tours here on our travel blog. 
RETURN TO BLOG
NEXT ARTICLE