Why Bali Should be on Your Bucket List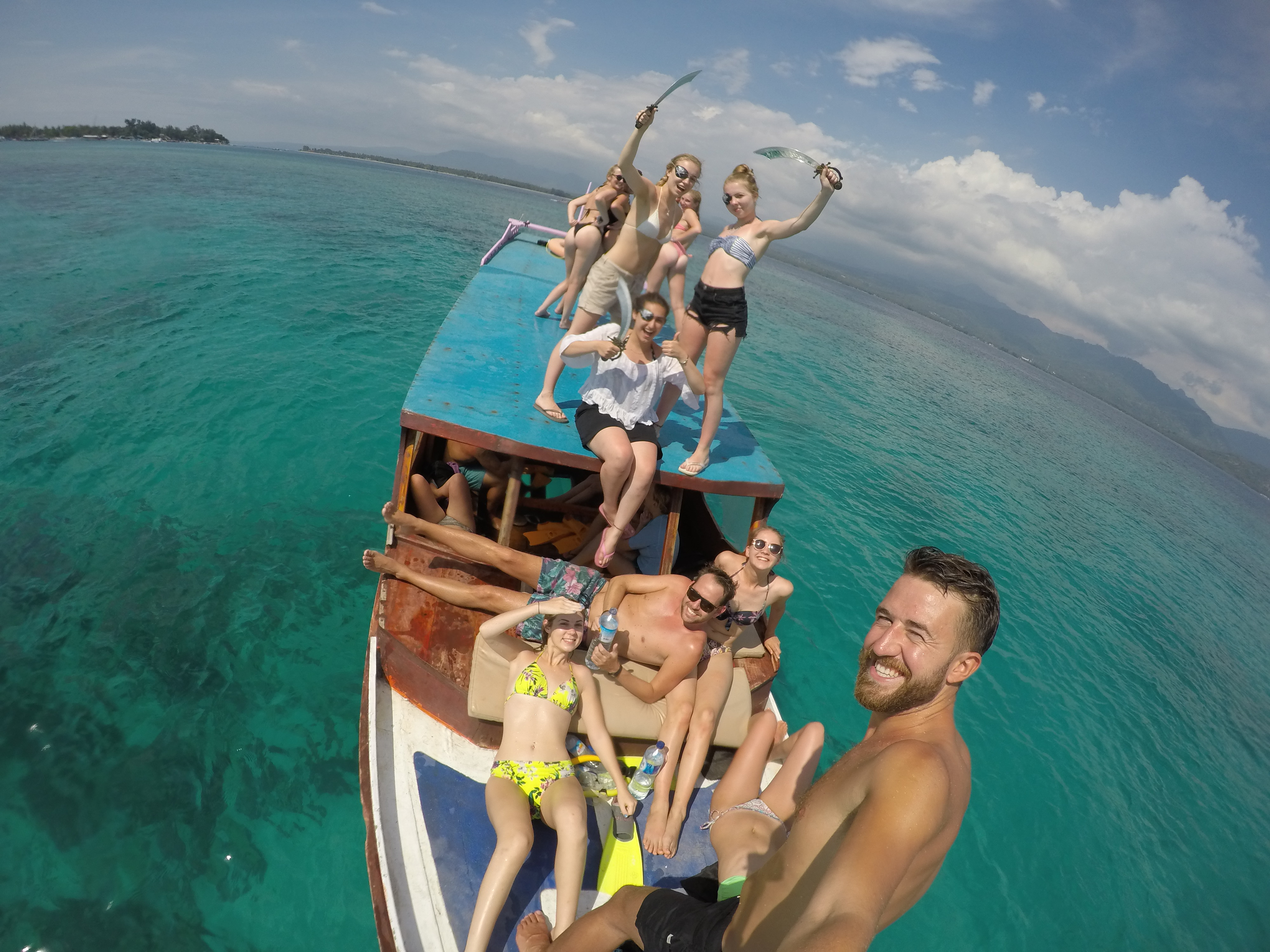 Published
The Gili Islands
The Gili Islands are just off the coast of Bali, consisting of Gili Air, Gili Meno and Gili Trawangan. Each known for different reasons; from turtle sanctuaries to diving shipwrecks to crazy nightlife and stunning beaches. Island hopping around the Gili's is a must do if you're in Bali!
Epic Viewpoints
It seems to be that everywhere you go in Bali, there's a viewpoint better that the one before. From endless Rice Paddies, to cliff top Temples to the stunning view from the peak of Mount Batur; you'll be able to capture that winning scenic Instagram shot with ease!
The Food
Say goodbye to budget backpacker meals! The food in Bali is both incredibly cheap and incredibly delicious. Almost everywhere does Nasi Goreng and Chicken Satay, but be sure to step out of your comfort zone and try the Street Food and traditional Balinese restaurants and we promise you won't be disappointed!
The Sea life
The diving and sea life in Bali is unparalleled. Snorkel or Scuba dive off the Gili Islands and you're almost guaranteed to spot a Sea Turtle or two! Take a traditional boat tour in Lovina and you'll experience pods of hundreds of wild dolphins swimming and jumping along side you!
The Temples
Balinese Temples are known to be some of the most beautiful in the world. With many located near the ocean providing beautiful views, and home to families of long-tailed Macaque Monkeys, it's easy to spend a few days exploring the wonders of these magical places.
Surfing
Along with Australia, Bali is the best place to learn to surf! With perfect beaches and awesome instructors, head down to Kuta Beach for a day lesson or spend a few days hanging out at Canggu if you want the full surf life experience. Even if you aren't into surfing, Bali beaches are perfect for relaxing, watching the surfers and taking in the incredible sunsets that make Bali so famous!
You can do all of these things on our Bali trips! Check out the different options here!
RETURN TO BLOG
NEXT ARTICLE