10 Ways Booking With INTRO Travel Makes A Real Difference In The World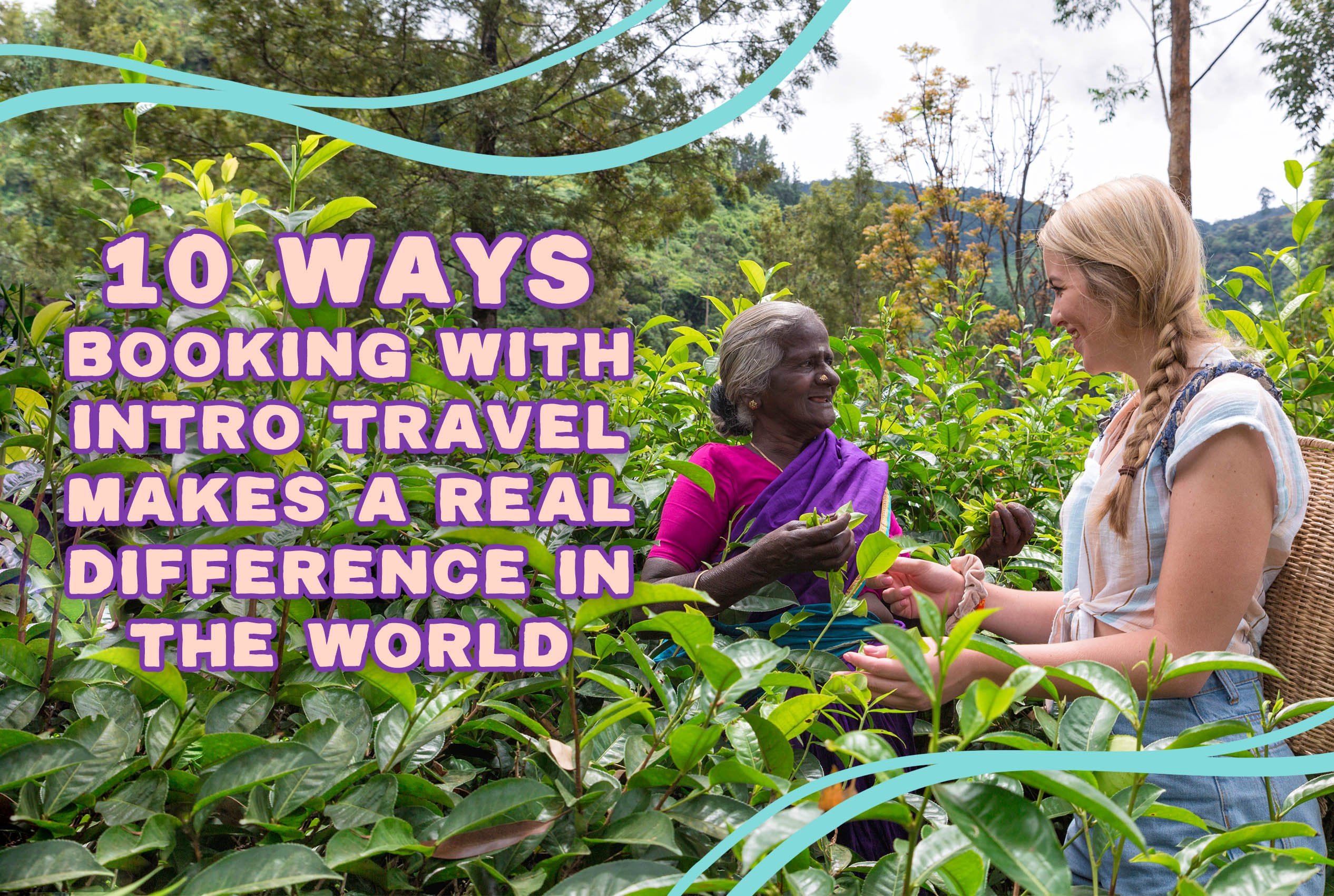 Published 03rd July, 2020
As INTRO Travel has grown in size and resources, they have established sustainability as one of their core values. To represent this as a company they implemented the Small Change initiative that reiterates and follows through with their goal of responsible travel. By partnering with local organisations and communities, INTRO are able to create a positive impact in every destination they visit, and by booking an INTRO trip, you're directly helping to do this. Read on to learn about the different components of the Small Change initiative!

Reduces Plastic Waste: This in-house initiative aims to limit single-use plastic products. One product that they have specifically targeted is plastic water bottles. Single-use water bottles are of course only used only once and are often neglected to be recycled. To try and combat this they encourage all travellers to bring reusable water bottles and offer their own for purchase if people don't already have them. They have installed water stations at nearly all of their overnight accommodations, as well as many of the daytime activity locations. This means that INTRO travellers have no need to buy plastic/single-use water bottles for the duration of their trip 

---

Thousands of Trees Planted: For every INTRO booking made, they plant 10 trees in Haiti, Nepal, Indonesia & more. To do this they've partnered with Eden Reforestation who employ locals in need of work to help replant the forests, restore animal habitats and reduce poverty. This is a huge step INTRO has made towards becoming carbon neutral.

---

Siem Reap Village Donations: INTRO Travel has been working directly with local village Chiefs in Siem Reap, Cambodia. School is free in Cambodia but the supplies are not, this means many children can't attend school unless they can afford the necessary items. Therefore, one of the main initiatives there has been providing necessary school supplies for school children, including uniforms and basic school equipment.

---

Beach Cleanups: In an effort to help combat waste issues in the countries they visit, INTRO organise regular, optional beach cleanups for Groups to take part in during their free time on the trip. Additionally, they have partnered with Trash Heroes in Thailand, and Gili Eco Trust in Indonesia, whose missions are to inform communities and work to clean and reduce waste.

---

Clearing Land Mines: INTRO Travel has partnered with APOPO, a Siem Reap based non-government organisation that trains rats to detect bombs that can then be safely detonated. They have sponsored a rat from the organisation to help detect landmines. The rats are not heavy enough to set off the mines, they simply sniff them out and indicate the location. Not a single rat has been harmed through this and as a result, huge areas of land are made safe for locals each month. 

---

Volunteering at a Buddhist Monastery: As a part of their Sri Lanka Experience group tour, travellers have the opportunity to visit a Buddhist monk school and help teach some English to the young monks. Additionally, all the funds from this experience go towards the maintenance and development of the school.

---

Mekong Village: By supporting local, Mr Op, he has been able to build up the island where he lives in the Mekong Delta in Vietnam. He has built bungalows that now house our travellers when passing through the region. This allows travellers to be fully immersed in the Vietnamese lifestyle. 

---

Gede's Family: This personal partnership began when INTRO Travel employees met Gede, a Lovina (Northern Bali) local who owns and works on a farm and coffee plantation. They support this community by bringing our Bali Travel Groups to Gede's farm to learn about the traditional art of basket weaving and ask questions about local life.

---

Sustainable Farming: The Thai Experience Trip provides travellers with the unique opportunity to support the development of the Rungfah Farm Stay in Khao Sok National Park.  With a visit to this sustainable farm, you will see how a solar-powered homestay works. Additionally, funds will go towards supporting his farm and young family.

---

Gift of Travel:  One way INTRO like to give back to the employees and locals that support and run many of their programs is by gifting local guides with INTRO travel experiences. This gift allows them the opportunity to visit unique destinations and see what our trips are like from the viewpoint of the traveller. Many of the locals they work with have never left their own country before, so this is a huge opportunity for them to experience travel for themselves!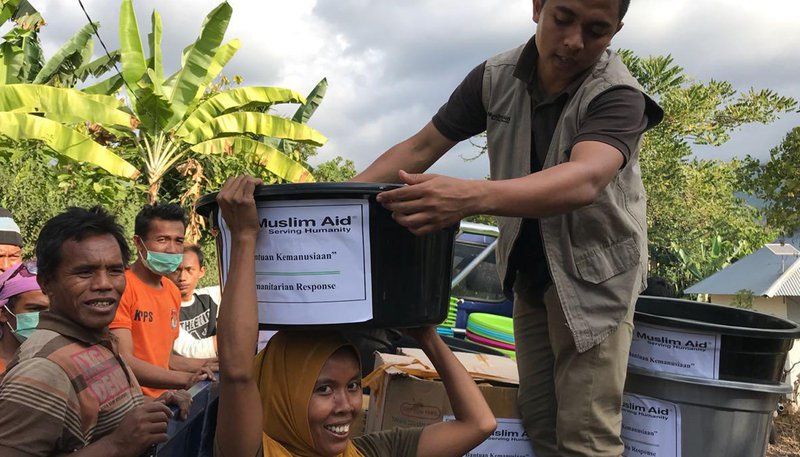 By partnering with these organisations and adding sustainability initiatives, INTRO encourages responsible travel to their destinations without negative effects on the environment and with a positive effect on the locals that live there. Click here to learn more about INTRO's Small Change Initiative!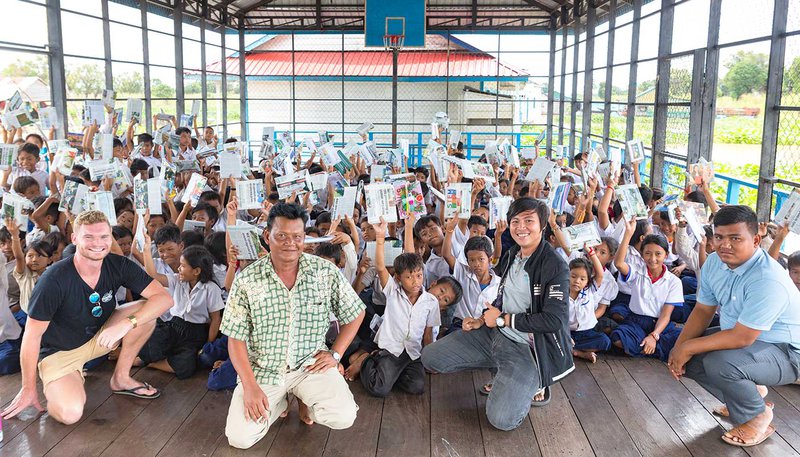 ---
Ready to start planning your next adventure travelling in Asia, Australia, Africa or Mexico?
Check out INTRO's small group tours here! With all your accommodation, transport and activities included, plus a new group of mates to travel with and the help of an experienced group leader, backpacking has never been easier.

RETURN TO BLOG
NEXT ARTICLE