The 7 Best Places to Travel in 2022
Published 28th September, 2021
As we see border restrictions ease and vaccines continue to roll out across the world, 2022 is going to be the year to unleash our wildest bottled-up travel plans. The world feels within reach again, and we couldn't be more excited that international travel is coming back on the cards. 
To make up for all the time we've lost to Netflix and the couch, everyone's beginning to plan some serious bucket list trips. We are dreaming of the great outdoors, far-flung destinations, and responsible travel experiences to give back to communities that have been struggling without tourism. 
So from Asia to Oz, here's our pick of the 7 destinations you should be bookmarking for 2022!
1. Sri Lanka
The island nation of Sri Lanka is definitely a country you should consider travelling next year. Backpackers are drawn to the island's coast, hip cafes and pumping surf, and the ancient towns and rolling hills of the highlands are guaranteed to charm nature lovers and history buffs. Imagine spotting Asian elephants on safari, tasting some of the world's fieriest curries, and seeking out the best waterfalls in Sri Lanka - there is just so much to do in the land of Buddha and beaches.
The great news for 2022 travel in Sri Lanka is that the country is eager to safely reopen to tourism, and has already begun welcoming fully-vaccinated travellers with only a few restrictions. And if you're from the UK you'll be pleased to know that UK travel restrictions have eased significantly under a new red/green system - and Sri Lanka's green!
RELATED CONTENT: Good News UK Travellers! Rules Relaxing Under New Travel System
2. Australia & New Zealand
Forgive us for lumping these two very different countries together, but if you're keen to make up for lost time, then 2022 is the year for heading Down Under (AND Underer). With beautiful landscapes, friendly locals, loads to do, glorious weather, and great working holiday opportunities for backpackers, these destinations tick all the bucket list boxes. 
Australia and New Zealand had strong responses to the pandemic, meaning that life carried on as almost-normal for most locals while the rest of the world experienced skyrocketing cases. Australia and New Zealand's borders have been firmly shut since March 2020, so as soon as they open up there will be QUEUES of travellers waiting to start their adventure Down Under. If you're looking to spend time on a gap year or working holiday in Oz or NZ, get in first and check out our 2022 travel packages here!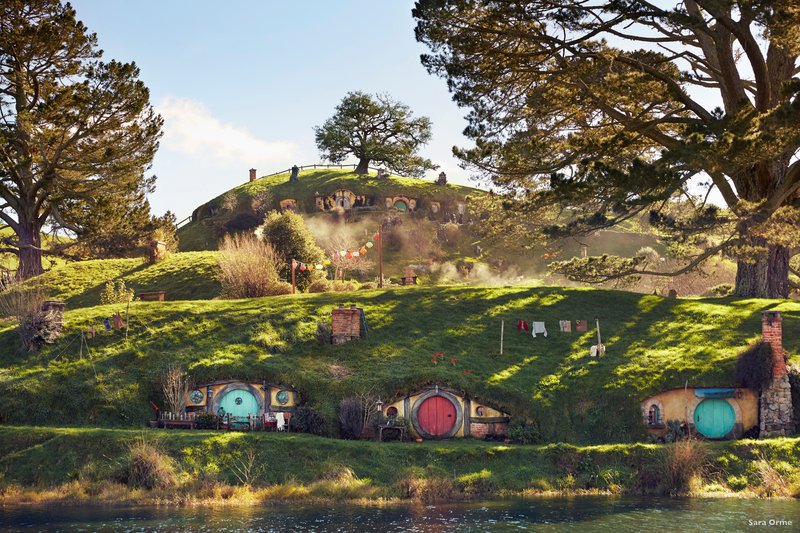 3. Japan
After the success of the Olympics Japan is one of the biggest trending 2022 travel destinations, and it's not hard to figure out why! The bright neon lights of the world's most futuristic cities are in direct contrast to the historic sites and ancient temples nestled on top of snowy mountains, proving that in Japan the future and past coexist in harmony. And if you've ever been to an authentic sake bar, you know the Japanese can have a lot of fun.
In Japan you can learn how to wield a Samurai sword or roll sushi one day, have a ridiculous virtual reality experience or visit a robot restaurant the next. Travelling Japan is a cultural & visual experience to need to have at least once in your life, so what are you sitting around for? Whether you're on a short holiday, on a backpacking trip, gap year, or anything in between, on our Japan group tours we show you around the best of this amazing country in 13 days. If Japan sounds like your kinda vibe, find out more about our Japan itinerary and inclusions here.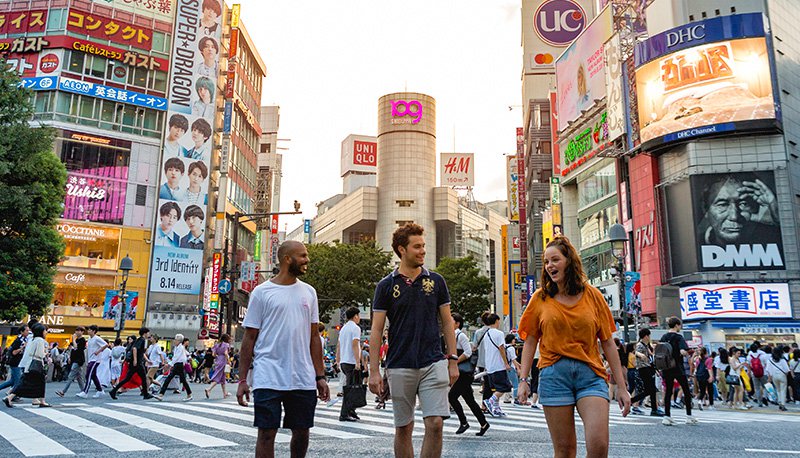 4. Philippines
Got cabin fever? A healthy dose of wide open spaces could be just what the doctor ordered, and an island hopping trip in the Philippines is just the cure! The island nation has thousands of untouched beaches, world-class diving havens and smouldering volcanoes to explore. 
One of the best ways to soak up the beauty of the Philippines is definitely on a multi-day boat expedition. On these trips a knowledge driver will take you to the emptiest sandbars and quietest lagoons, making you feel like you're one of the last people on earth. Off grid but tuned in to nature, it's an experience not to be missed, which is why we include a 3 day island hopping expedition on our Philippines Island Explorer small group tour.
Among places you shouldn't miss on your first visit are Siquijor Island, home to mystical shamans and cascading waterfalls, and El Nido, a fun backpacker hub to base yourself on while exploring Palawan. 
RELATED CONTENT: Top 10 Things To Do In The Philippines
5. Thailand
We're never taking travel for granted again, which is why Thailand - a backpacker staple - has to be on the travel list for 2022. Travelled Thailand before? Time for round two! From trekking through the jungle to the hill tribes of Chiang Mai and staying overnight on floating bungalows, to learning Muay Thai and partying under the Full Moon, Thailand is a classic for a reason.
Due to well-established backpacker facilities and straightforward transport options, Thailand is also one of the best places to travel alone if you're after a solo adventure. Or if you're looking to travel solo, but not alone, check out our Thailand group travel tours! From 9 - 18 days long, our trips have amazing itineraries, loads of included activities, the guidance of a group leader, and give you a new group of friends to make memories with. 
RELATED CONTENT: The Best Countries To Travel Solo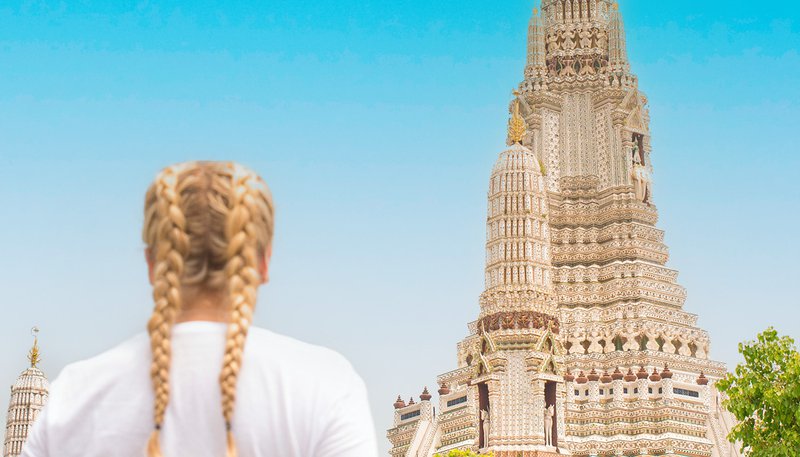 6. South Africa
If you've never travelled to Africa and are not sure where to begin, South Africa's the ultimate starting point. National parks such as Kruger get the most attention for the incredible safari opportunities, but wildlife is just one of South Africa's pulls. There's the spectacular metropolis of Cape Town, named one of the best cities in the world, incredible cultural experiences to be had in traditional communities, fantastic vineyards, a great foodie scene, and plenty of picturesque locations that you can explore by car, boat, or foot. 
Hugely diverse in landscape and cultures, the Rainbow Nation offers experiences you're unable to find anywhere else. No wonder it's going to be a trending travel destination in 2022 - we're so excited to show travellers around on our new South Africa small group tours.
RELATED CONTENT: 8 Most Instagrammable Places in South Africa
7. Bali
One of the best destinations for 2022 travel is Indonesia, specifically Bali. If being stuck at home has made you antsy, Bali's dolphin-studded surf, lush jungle, beautiful temples, year-round sunshine and general good vibes with satisfy all your needs for a tropical escape. 
After reflecting on the impact that tourism has on people and the planet, the future of travel will be heavily centred on responsible tourism. Many communities such as those in tourism-dependent Bali have suffered greatly over the past year, and we can't wait to support our local hosts again. 
On your 2022 trip to Bali, sacrifice one sleep-in for a bucket list activity - hiking a volcano at sunrise. Jelly legs will be 100% worth witnessing the sweeping views on top of the world. The last full day of our Bali Intro group tour includes a guided sunrise hike up Mt Batur, followed by a traditional Balinese massage in the afternoon to treat your deserving muscles. Balance, right?
Bali's economy is more than ready to restart once Indonesia opens its borders, so it won't be long until Bali is the place to be in Southeast Asia.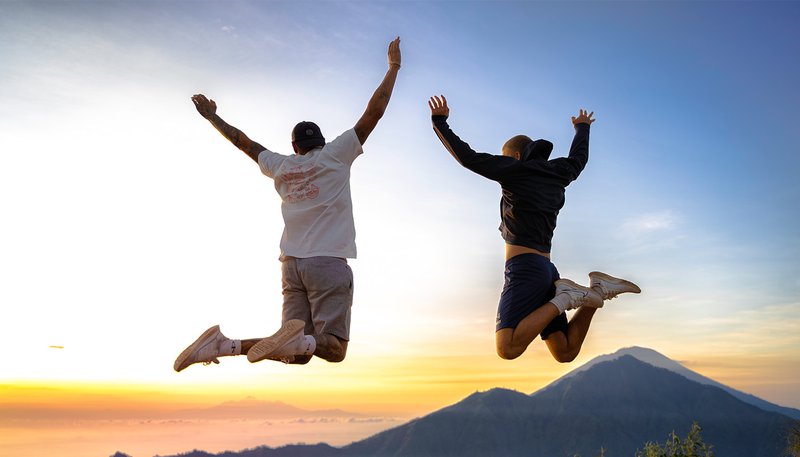 ---
Every day we get a little closer to travelling again… not long now! We hope you have the inspo you need to start planning your travel for 2022, all you need to do is pick a country.... or countries. There's a lot of lost time to make up for, after all. 


RETURN TO BLOG
NEXT ARTICLE