INTRO's Commitment To Responsible Travel Through COVID & Beyond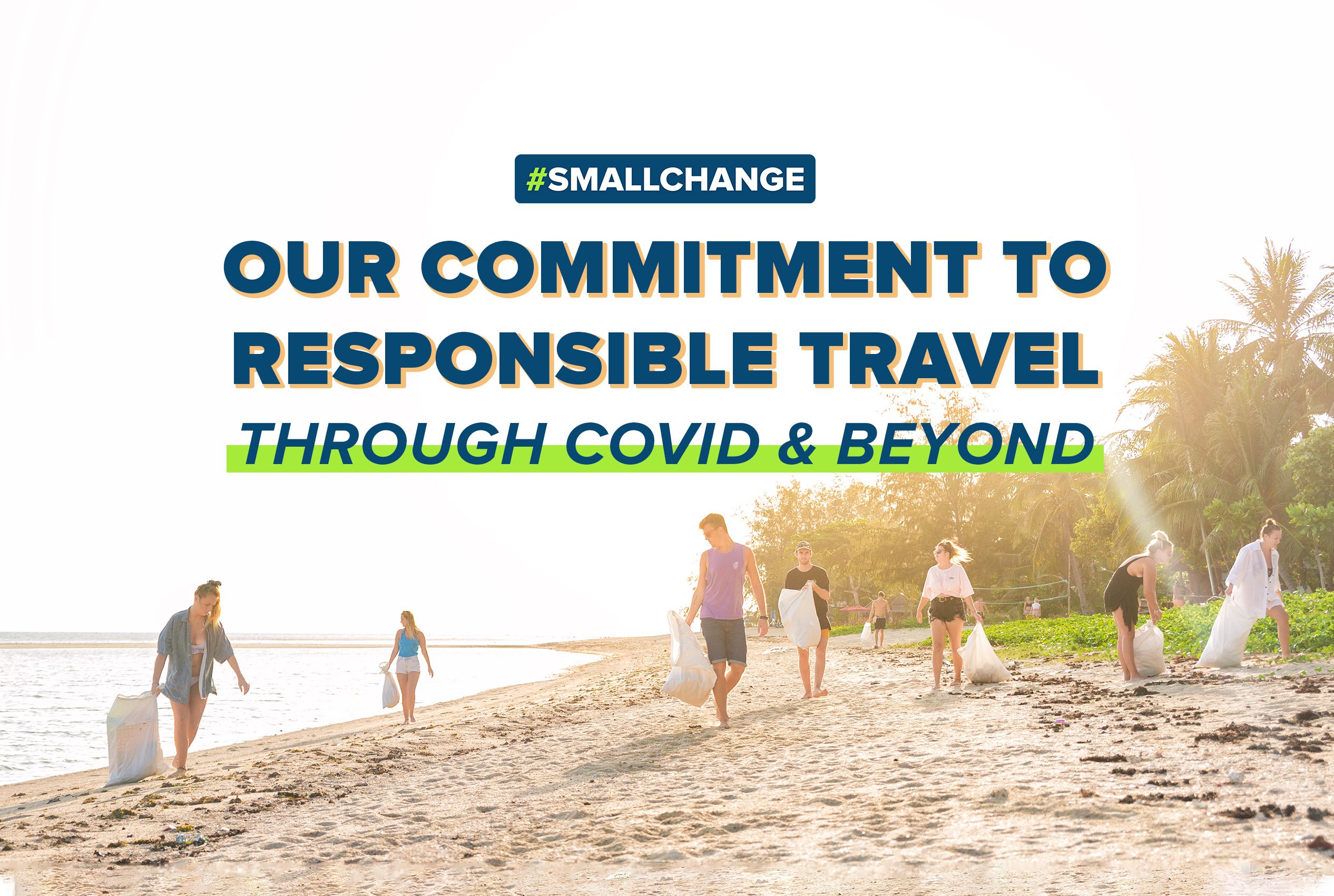 Published 02nd March, 2021
As life as we know it changed in 2020, tourism halted along with the rest of the world. The drastic reduction of international travel had some benefits: over-touristed areas could regenerate, air pollution diminished, greenhouse gas levels dropped, and water quality showed improvements in many parts of the world. 
But it hasn't been all good news. As travel came to a standstill, so did work for people in destinations that depend on tourist income. Ethically-conducted tourism has many positive impacts, i.e. boosting economic growth in developing nations, aiding wildlife conservation efforts, and preserving traditional ways of living. Without international tourism, many destinations have been devastated. Additionally, the pandemic provided cover for illegal activities including deforestation in the Amazon and poaching in Africa, and the economic fallout caused by COVID will slow investment in green energy. 
Travel provides us with lifelong memories and new perspectives, but the privilege of travel comes with a responsibility to give back to our planet and its people. When travel returns it must be a force for good. The conversation around sustainable travel has been getting louder in recent years, but it's vital to keep this going as the tourism sector recovers post-pandemic. There's still a way to go. 
In 2017, INTRO Travel established Small Change, our socially conscious initiative aimed at creating a positive impact in every destination we visit. Our efforts promoting Responsible Travel are concentrated around four key pillars that address our environmental footprint and social impact. These are:
PROTECTING THE ENVIRONMENT
Preserving natural beauty everywhere we visit is one of our highest priorities, so we conduct regular eco-audits on our trips and with suppliers to ensure we're consistently minimising our impact on the environment. This includes reducing single-use plastics, promoting reusable alternatives, installing refillable water stations, educating travellers on how to minimise their impact, organising beach clean ups, and planting trees for every booking via our partnership with Eden Reforestation Projects.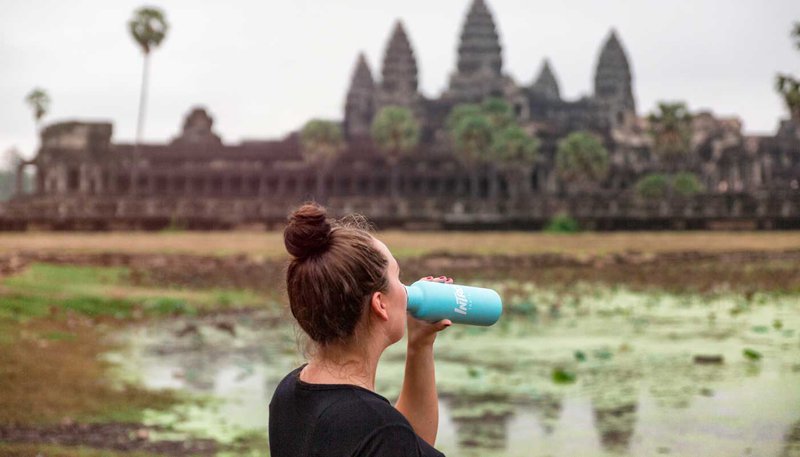 SUPPORTING LOCAL COMMUNITIES
We ensure every group tour we run has a directly positive impact on the communities we visit. From learning about local life and basket weaving with Gede's family in Bali, to staying with indigenous hill tribes in northern Thailand, we partner with locals so our tourist dollars maximise opportunities for ongoing prosperity in economies that need it most.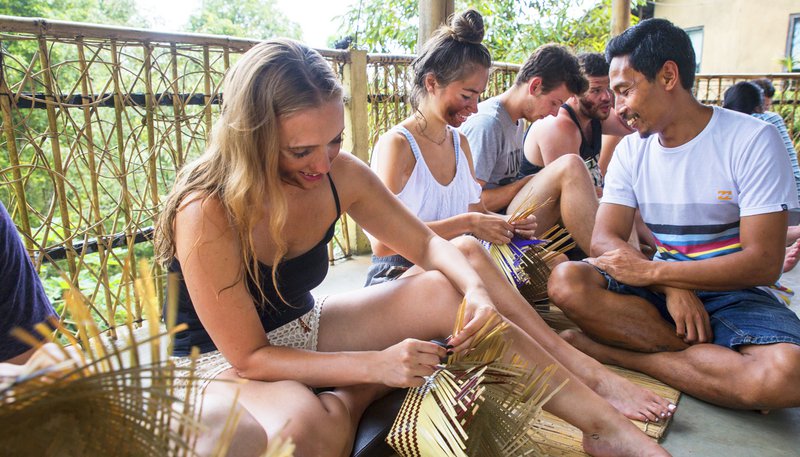 CULTURAL EXCHANGE & EDUCATION
Our trips champion traditional heritage and aim to help travellers understand local cultures, traditions, and ways of life. We stay overnight with a family in Vietnam's Mekong Delta to discover how locals live, learn about sustainable farming in Khao Sok National Park on our Thai Experience group tour, and practise English with young Buddhist monks at a Sri Lankan monastery. These experiences go both ways - our travellers gain exclusive insight into other cultures, and those we visit benefit from our business.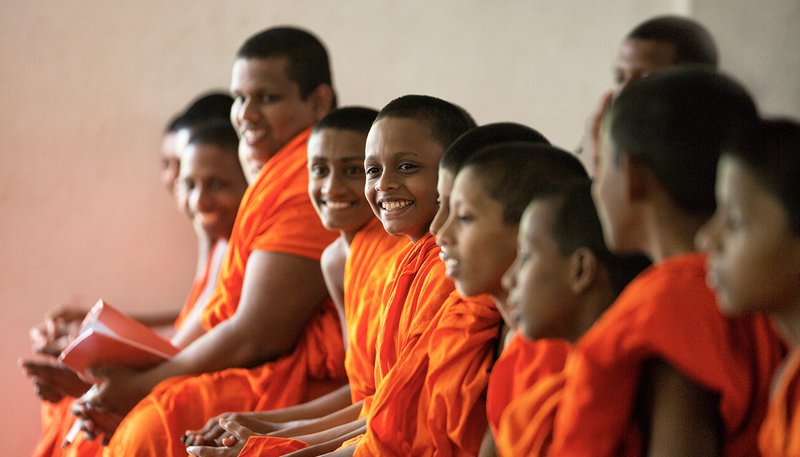 ANIMAL WELFARE
Wildlife is meant to be wild, and we support a travel industry free of animal cruelty. We ensure to only provide ethical animal experiences, support legitimate animal welfare groups like Treetops Elephant Reserve in Phuket, and have adopted rescue animals at the properties we own. 
While we haven't been able to run group tours for almost a year, through the pandemic we have strived to uphold our commitment to responsible tourism. Ways we have implemented our #SmallChange initiative over the past year include:
DETAILED ECO-AUDITS 
Our managers have spent their time in lockdown combing through the finest details of our itineraries to ensure we reduce our environmental impact as much as possible. When we return to travelling, our group tours will be as eco-conscious as ever.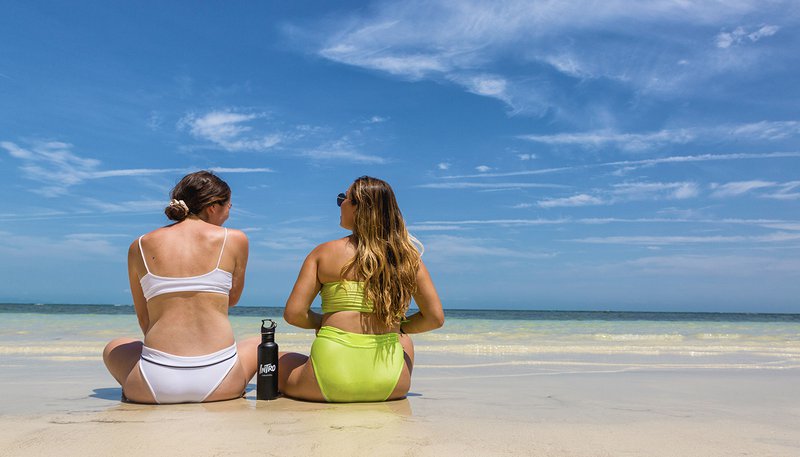 ONGOING PARTNERSHIP WITH EDEN REFORESTATION PROJECTS
In February 2020 we announced our partnership with Eden Reforestation Projects to help protect, preserve, and rebuild the natural world. By hiring local villagers to plant trees in Nepal, Haiti, Indonesia and beyond, Eden are helps restore animal habitats and rain patterns, stop erosion to increase soil quality, and promote better crop yield to stabilise farming, and reduce poverty. While the pandemic complicated things, Eden kept charging ahead, and every single booking made with us since February has aided their work to achieve a longstanding reforestation effort. So far Eden has planted over 485 million trees in 8 countries, and we are excited to continue backing this incredible work. 
SUPPORT OF TREETOPS ELEPHANT RESERVE
A percentage from every Thailand INTRO booking made in August went to Treetops Elephant Reserve in Thailand, meaning a mammoth 10 trucks worth of food went to feeding the gentle giants that reside there. Treetops is an ethical sanctuary that houses elephants rescued from a lifetime of human labour, so INTRO is proud to support them through the pandemic and beyond as tourism recovers in Thailand.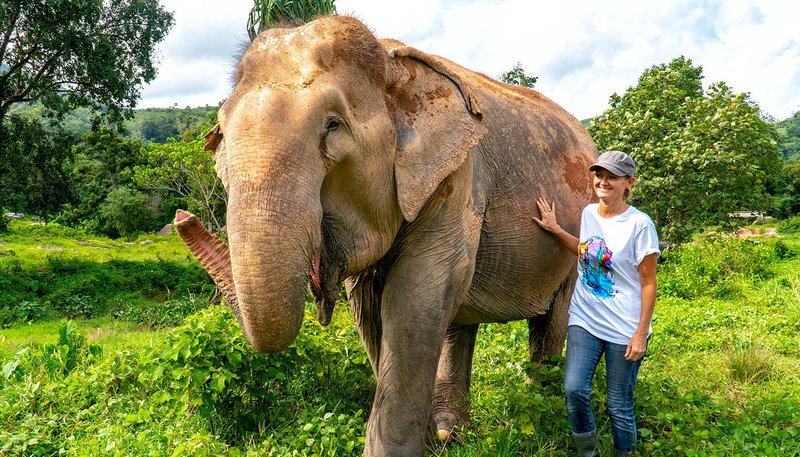 BEACH CLEAN UPS
While locked down on Koh Phangan, our group leaders organised regular beach cleanups around the island. Beach cleanups have an immediately beneficial impact on the coastline, protect marine life, and increase awareness of the threat of ocean litter. Whether we organise a team clean up or simply encourage people to be mindful of their waste, every small change counts.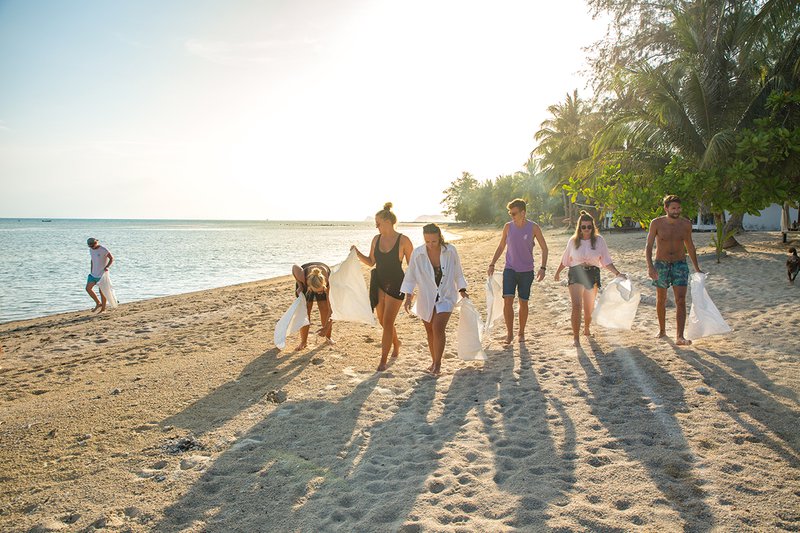 EXPANDING CULTURAL INCLUSIONS
While unable to operate we have used this time to focus on product development, creating even more opportunities for cultural exchange on our exisiting trips and brand new small group tours in South Africa and Mexico. 

ONGOING SPONSORSHIP OF MAGAWA, OUR ADOPTED HERO RAT
In 2019 INTRO teamed up with Apopo, a non-profit organisation that trains African giant pouched rats to detect landmines in countries like Cambodia that are still afflicted by them. It takes our sponsor rat Magawa 30 minutes to search a tennis court sized area of land-mines, which is completely safe for him as he's not heavy enough to set anything off. Once detected the mines can be disarmed, removed, and the land given back to the communities. Last year Magawa was the first ever rat to receive the PDSA Gold Medal for life-saving bravery, as over the past 4 years he has helped clear over 141 000 square metres of land so locals can live without fear of losing life or limb. 
DIRECT DONATIONS
Without tourism many of our local operators have struggled to make ends meet. To help them through this crisis, we pooled together our resources and made direct donations to those who needed it most in 2020.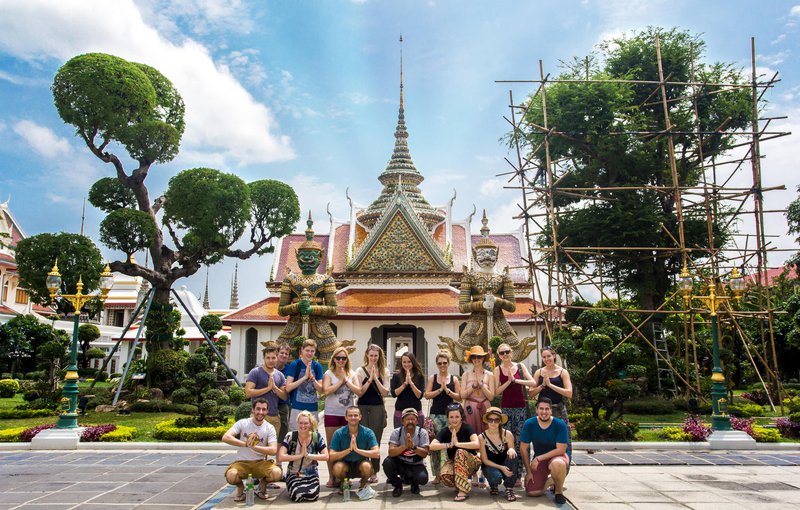 ENGLISH LESSONS
Millions of Burmese people travel to Thailand for work, but cannot read or write in their own language, let alone Thai or English. Jesmin, the receptionist and house keeping manager of our property Sarana Bungalows in Thailand, worked through lockdown to teach our local team of staff how to read and write in English and Burmese. Watch our full video about Jesmin's lessons here!
While the pandemic has been a shock to the tourism economy, it presents us all with an opportunity to rethink travel's role in a greener future. As INTRO evolves we are dedicated to continue expanding our Small Change initiatives and encouraging responsible travel on our group tours and beyond. It's the only way forward.
---
Ready to make a difference through travel? Find out more about our Small Change initiatives here.

RETURN TO BLOG
NEXT ARTICLE