Small Change in Sri Lanka: Buddhist Monastery Visit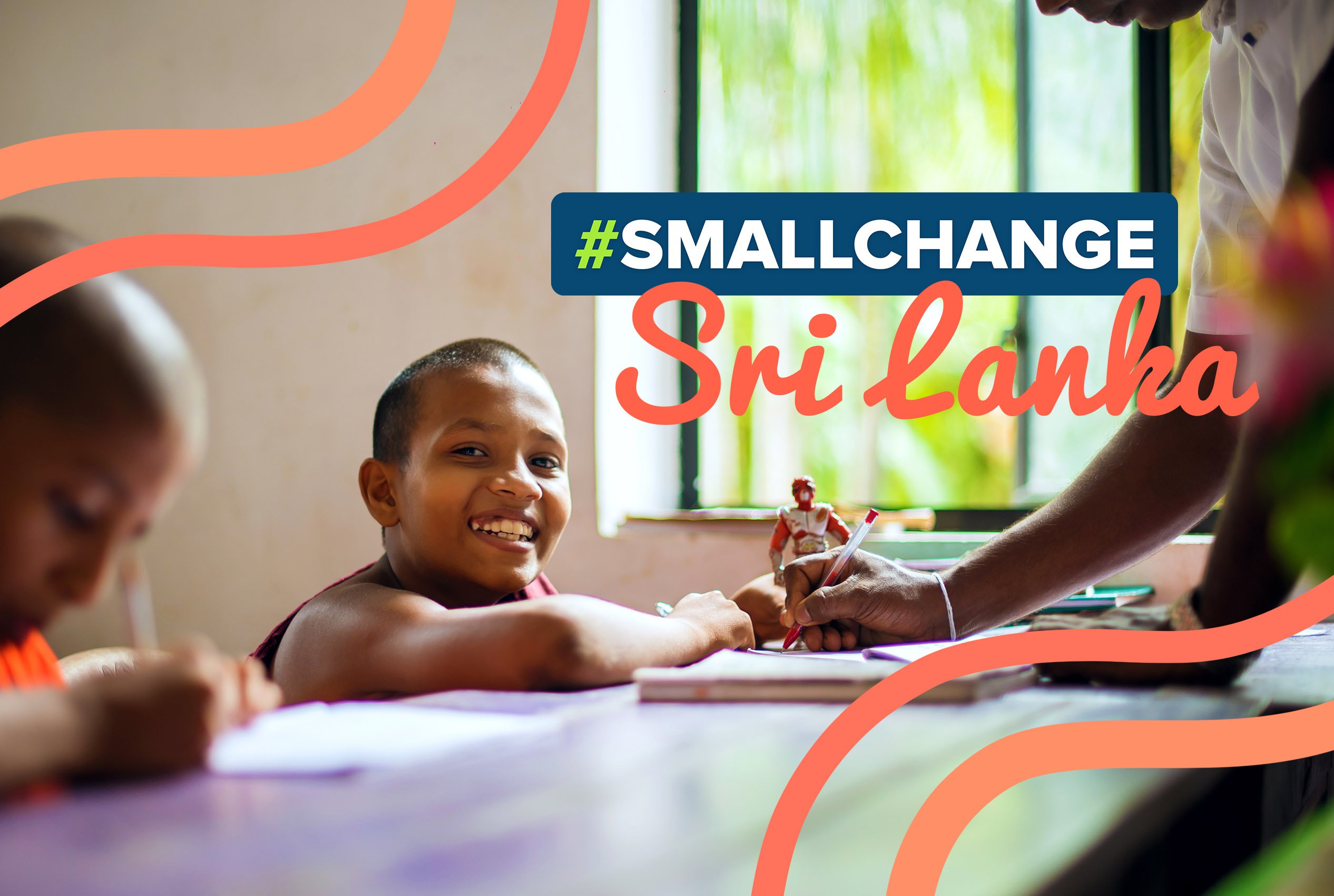 Published 17th July, 2023
Before 2020 threw us all in the deep end, international travel was absolutely pumping. Cheap flights, fantastic tourism infrastructure, and endless options for adventure had every man and his dog with eyes set on far-flung places. Travel went from a pipe dream for many to an accessible reality - in 2019, the lush paradise of Sri Lanka had just under 2 million visitors.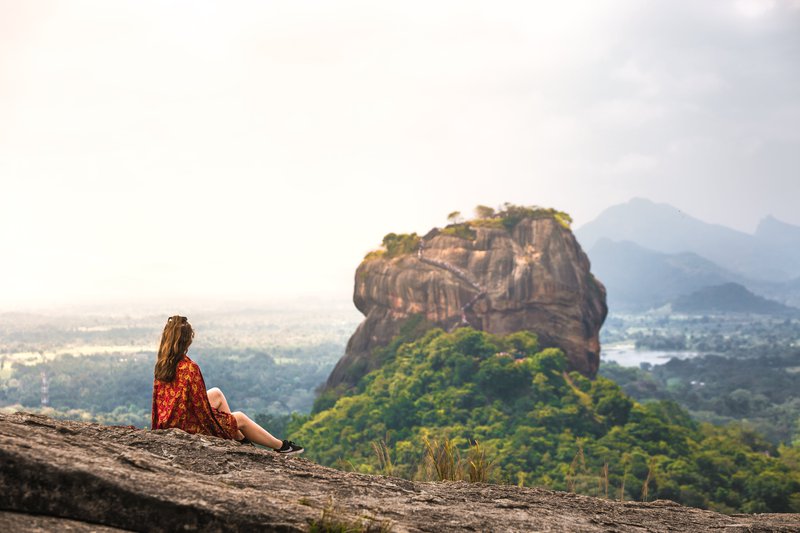 At INTRO we are obviously huge advocates for the life-changing power of travel, but alongside a rise in tourism comes an increased strain on the environment and local communities. Travel gifts us with new memories, friends and perspectives, but the privilege of travel comes with a responsibility to travel sustainably.
Cultural exchange and education is a cornerstone of our Small Change initiative, so in every destination our group tours champion traditional heritage and help travellers understand local cultures, traditions and ways of life on a deeper level. Ethical travel experiences are a two way street, as travellers get to gain authentic insight into how different cultures interact with the world, and the communities we visit benefit from our business. By partnering with local organisations and families with whom we have built relationships with over the years, our tourist dollars maximise opportunities for ongoing prosperity in economies that need it most.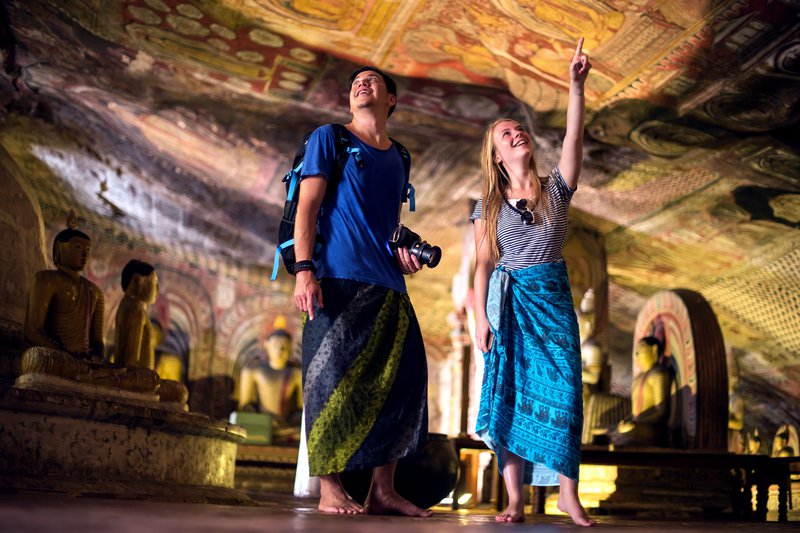 When you travel with us you'll fall in love with the people we work with and see why we feel so strongly about promoting responsible tourism. In Sri Lanka, INTRO group tours promote positive cultural exchange at every chance possible - here are just a few examples.
LOCAL GUIDES
As in all our destinations, in Sri Lanka we use the best local guides in the biz. Alongside the group leader, these legends provide our travellers with detailed histories and insights into their country, giving an experience only a local could. If you've travelled to Sri Lanka with us you would've met our main guide in this amazing place - the man, the myth, the legend... Prasad! Eager to answer any and all questions about Sri Lanka, travelling with Prasad is a guaranteed good time.
TRADITIONAL TRANSPORT
No giant, generic tour buses here - INTRO trips endeavour to use traditional transport as often as possible. There's no better way to see a town than by zooming through on a tuk tuk with a local driver who knows the area like the back of his hand. If you're lucky you might even score a tuk tuk with it's own sound and lighting set up, which definitely adds to the journey to say the least.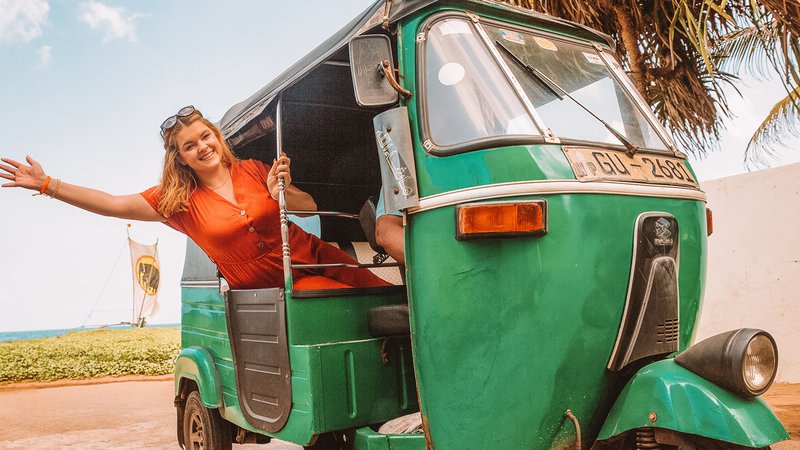 TEA PLANTATION VISIT
During our Sri Lanka Experience, we visit a tea plantation to learn the art of tea picking, brewing and drinking from local tea pickers. There's nothing like learning about this world-class export from the actual experts.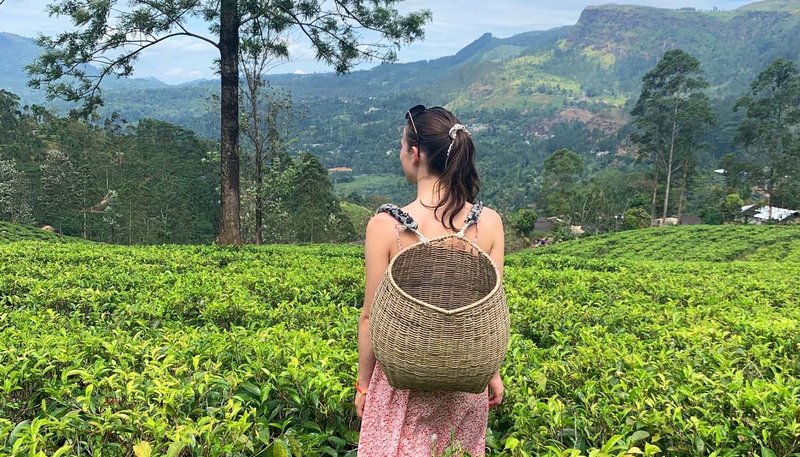 LOCAL FOOD
We always encourage you to eat as the locals do! Trying new foods and finding new favourites is 100% one of the best things about travel. From fish curry to roti, Sri Lankan cuisine is packed with rich, fiery flavour. But never fear - if spice ain't your thing - there's plenty of coconut based dishes and fresh seasonal fruits you can delight in instead. On our Sri Lanka small group tour we visit some of the best, family-run restaurants around plating up authentic local eats - many of which you would struggle to spot if travelling on your own.
VILLAGE VISITS
In Sigriya we visit a local village in the heart of Sri Lanka's countryside to learn how the rural communities of Sri Lanka live. We then hop on a cruise where we are treated to a cooking demonstration courtesy of the local village women. Safe to say that their food is some of the *chef's kiss* BEST we try on the trip.
BUDDHIST MONASTERY CULTURAL EXCHANGE
Saving one of the best experiences til last on our Sri Lanka Experience small group tour, on Day 11 we head to a traditional Buddhist Monastery in Mirissa to take part in a cultural exchange with the local student monks who live there. The young monks are incredibly keen to learn English, and being able to practise with native English speakers is the best way they can polish their skills while learning about people from other parts of the world! In exchange, we get to learn all about their way of life and how Buddhism is much more than a religion in Sri Lanka, woven into cultural identity. All the funds from our experience here go towards the maintenance and development of the school, so we know that our visit is making a positive difference on a financial level, too.
Click here to watch as our local guide/legend Prasad takes you through the Buddhist Monastery.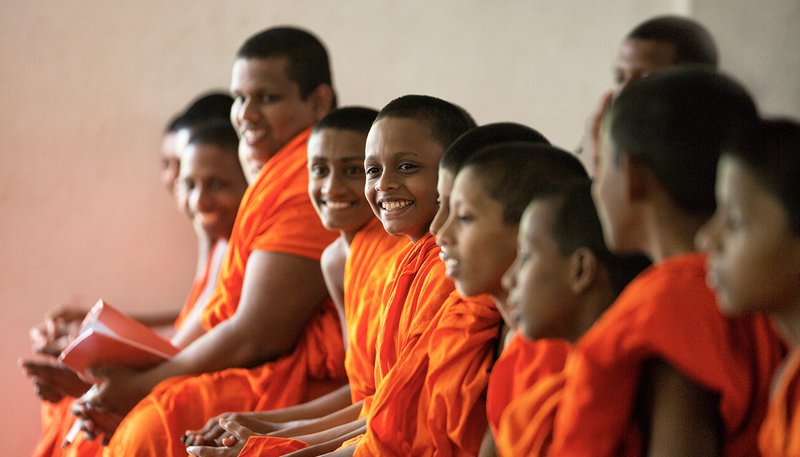 ---
Want to know more about making a difference through travel? Learn about our Small Change initiatives here.

Green, peaceful and full of charm, the island of Sri Lanka packs a punch! Elephant safaris, stunning temples, surfing with locals and epic viewpoints all await....Click here to check out the itinerary and inclusions of our Sri Lanka Experience small group tour and get planning your well-deserved adventure after all this. 


RETURN TO BLOG
NEXT ARTICLE