Ultimate Guide to Backpacking South East Asia
Published 28th March, 2023
Craving adventure? South East Asia is an incredible part of the world where you can explore ancient temples, lush jungles, tropical islands, and so much more. No idea where to get started? Our ultimate backpacking guide to Southeast Asia has you covered with travel tips, itineraries, packing lists, and all the advice you need to start planning the trip of a lifetime.
Contents:
South East Asia's Epic Destinations
South East Asia Backpacking Itinerary
Cost of Backpacking in South East Asia
Travelling to and Between Countries in South East Asia
Languages and Cultures
Travel Visas Required
South East Asia Packing Checklist
Working While Backpacking in South East Asia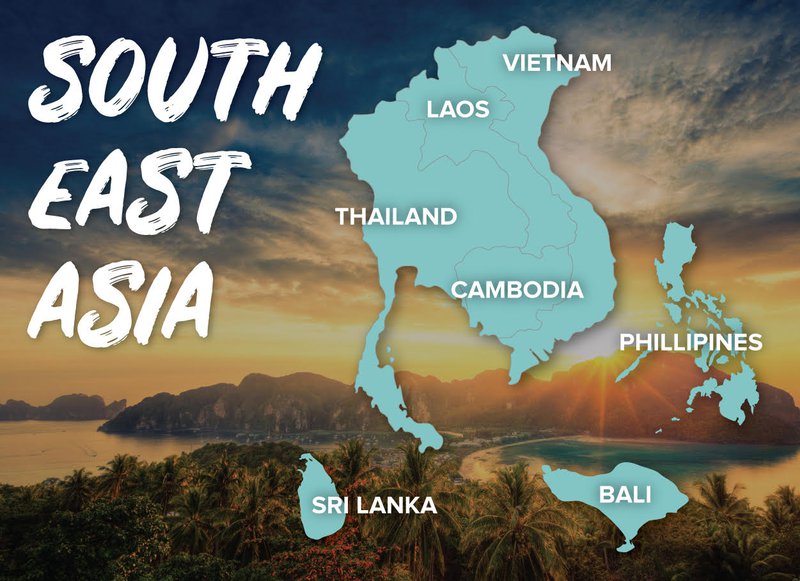 South East Asia's Epic Destinations
South East Asia is home to some of the most beautiful places in the world with incredibly diverse scenery and attractions. Travel to the bustling cities one day, relax on a white sandy beach on one of 20 000 + islands the next. If you're looking to climb mountains, venture through tropical rainforests, or get caught up in the lively bar scene, South East Asia offers something for everyone. For tips on planning your trip, check out our South East Asia travel guide below!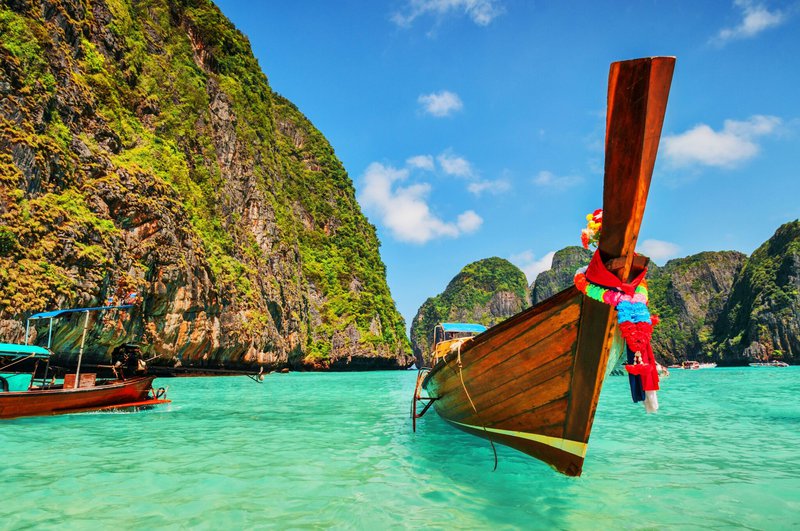 When is the best time to travel to Thailand? Thailand experiences three seasons of changing weather, but its size and tropical warmth allow most areas and activities to be enjoyed year-round. 
The wet season lasts from mid-May to mid-October. During this time, travel is best further north and inland. If you do get caught up in the rain it shouldn't last long though. You'll likely experience only a short burst spread across very warm days, so it won't affect those beach holidays too much. Exploring the hills, mountains, and of course, the rice terraces are must-do's this time of year. 
Thailand's cool season runs mid-October to mid-February. This is the best time of year to visit Chiang Mai. The weather is gorgeous during the day and rainfall is very unusual. 
Thailand's hottest time of year is from mid-February to mid-May. Make sure you visit Thailand's stunning islands, especially those off the south coast like the Phi Phi islands, Koh Samui and Koh Phangan. If you happen to be in Thailand the second week of April, you'll get to experience Thailand's traditional New Year's Celebration: the Songkran Festival! Often called "The World's Biggest Water Fight," this celebration involves pouring giant barrels of water on unsuspecting persons and bombarding pedestrians with enormous squirt guns. If you're well dressed, expect to be quickly targeted. It's an experience, to say the least!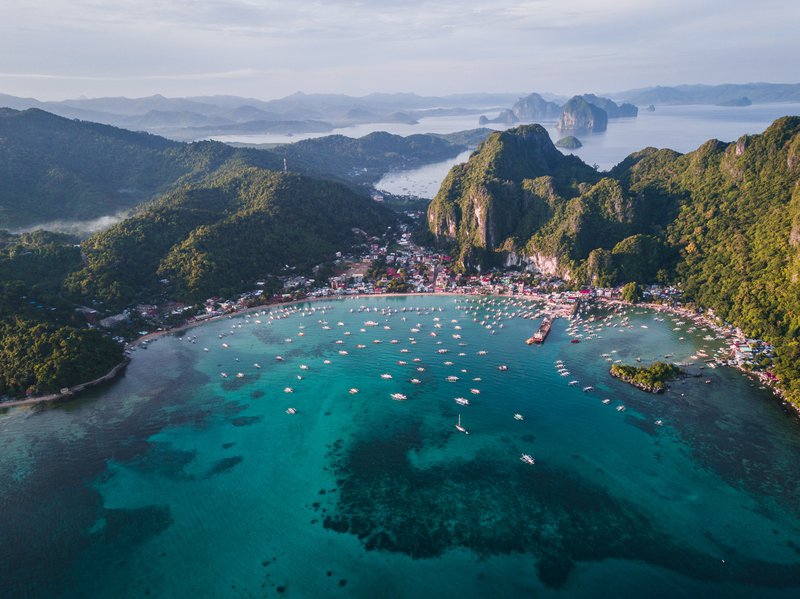 What about the best time to travel to the Philippines? The Philippines is definitely busiest during its dry season, which lasts from November to April. This is a great time to explore all of the country's beautiful islands and its remote locations. The best weather runs from December to February, while March and April can get very hot. 
The wet season which consists of short spurts of heavy downpours, followed by the quick return of the sun, generally lasts from May to October. This rain shouldn't ruin your travel plans, there are still plenty of beautiful days to enjoy. Flights will also be cheaper during this off-peak season. 
No matter the season you choose to visit the Philippines, the weather can be extremely random, so be prepared for all scenarios! If you plan to visit in January, attend Kalibo's Ati-Atihan festival! This week-long event consists of parades, colourful costumes, massive floats, and street dancing where visitors are encouraged to join. It is considered the "Mother of all Philippine festivals" for a reason!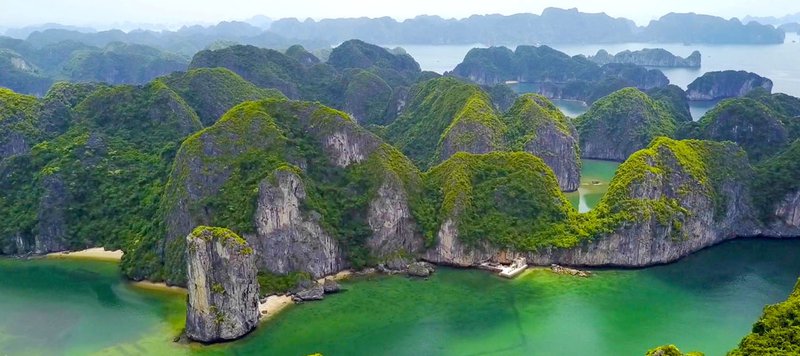 Best time to travel - Vietnam is a great destination to travel any month of the year, with attractions and all the best places to visit open year-round and generally unaffected by the weather. Due to the extensive length of the country, there are very different seasons north to south.
The north of Vietnam, including Hanoi and Ha Long Bay, can get colder between November to March with temperatures on average dropping below 20 degrees Celsius. However, the crowds drop significantly during this period so you get to enjoy the magnificent scenery with fewer tourists. Also, the cost of flights and some tourist attractions also decrease in price during this quieter period, so it's the best time to grab a bargain! Ha Long Bay is one of the New 7 Wonders of the World and a total bucket list destination.

The centre and south of Vietnam, including Hoi An and Ho Chi Minh City, experience a short rainy season from around June to October with relatively short showers. Again, this allows for better prices and fewer tourists during this period. The rest of the year is mostly hot and dry. Hoi An was voted the best city to travel to in 2019, and even has a beach close by. Be sure to check out the Full Moon Lantern festival held monthly!


When is the best time to travel to Cambodia? There isn't really a bad time to travel to Cambodia because it's warm year round, though there is a wet season. This brings a higher chance of rain from May to October, but this usually involves an afternoon downpour followed by sunshine. 
The rest of the year is hot and dry, perfect for laying on beaches and exploring temples at sunrise à la Angelina Jolie in Tomb Raider. The best time to visit is without a doubt December or January due to the dry, warm weather and lack of humidity. However, this is also the busiest time for tourism. 
If you visit in October or November you can experience the amazing annual Cambodian water festival. People travel from all parts of the country and converge in Phnom Penh for three days to watch brightly coloured boats zoom through the water.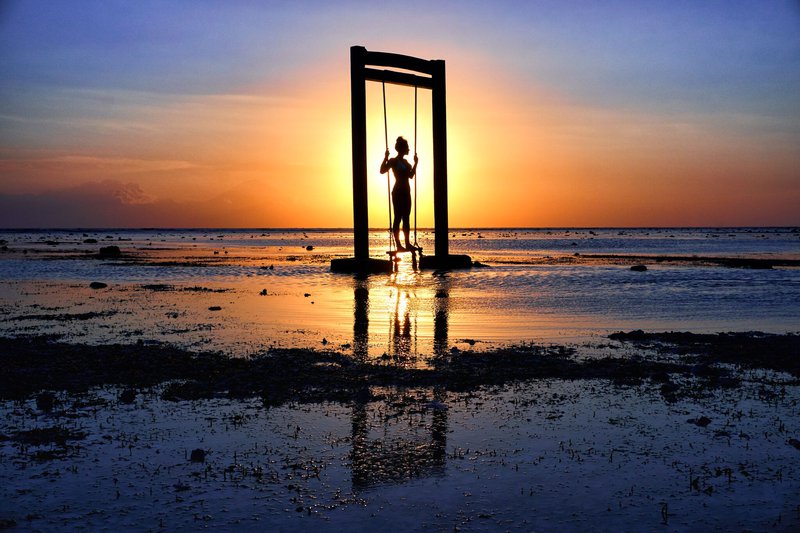 Best time to travel - Indonesia is made up of thousands of islands on the equator, but the nation's most popular island is Bali. Bali's dry season lasts from May to September, and the wet season from October to April. As an equatorial country, you can anticipate beautiful sunny days almost year-round, even during the wet season. The rain doesn't stick around long though, plus is relief from the heat! If you don't mind occasionally getting a bit wet, this season is perfect for discovering a more peaceful side of the island. 
The best weather occurs in May, June, and July. For surfers searching for some epic waves, visit between May and October. If you visit during June and July, you can check out the Bali Arts Festival for amazing live performances. Catch us working on our tans, sipping cocktails outside, and swimming in the ocean literally any month of the year.
Laos
When is the best time to travel to Laos? for the best weather and little rain, visit Laos between October and April. In the middle of the warm season you'll find Bun Pi Mai, the start of the New Year in Laos. This April holiday is a water festival similar to the Thai version, Songkran. 
The rainy season runs from May to October, during this time the country's scenery explodes with wildlife, natural scenery, and waterfalls. Laos' varying landscape makes the climate differ across the country. Rivers, coastal regions, and highlands all impact the variance in rainfall and temperature. If you're looking for a slightly off the beaten path adventure, Laos is the place for you!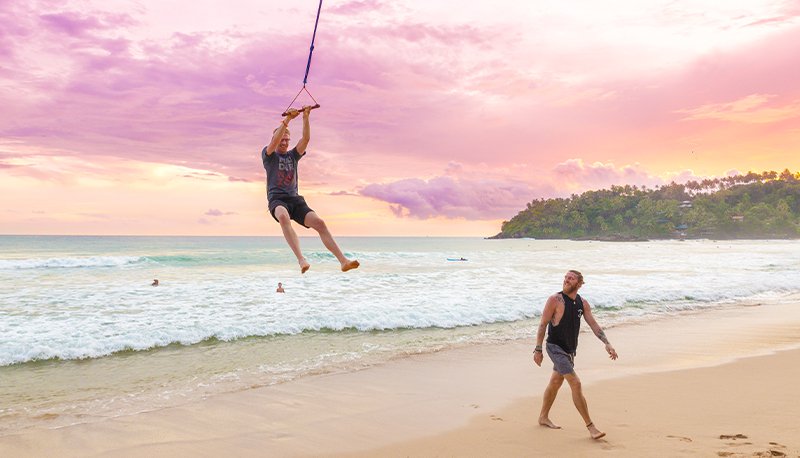 Sri Lanka
The best time to travel to Sri Lanka is a bit complicated because of the two monsoon seasons. One side of the island may be beautiful, while the other experiences intense rain. 
December to April is generally the best time to visit for the weather. However, visiting in these peak summer months is also the busiest tourism season. One of Sri Lanka's best celebrations: Navam Perahera, occurs during the full moons in February and March. This traditional celebration consists of many performances of traditional song, dance, and fashion, and is amazing to witness. 
On our Sri Lanka group tours we cover a large part of the country, so you're sure to get beautiful sunshine with some chance of rain all year round. For more detailed information, check out our Ultimate Guide to Backpacking Sri Lanka.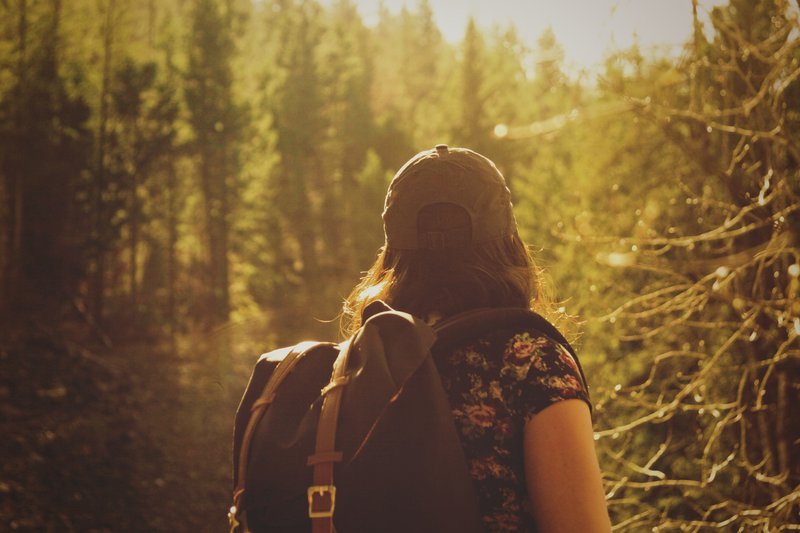 South East Asia Backpacking Itineraries
Planning an adventure travelling through South East Asia over a short period of time? Make sure you have the right backpacking itinerary! Are you looking to hit all the major sites? Do you have time to fully explore each destination? Do you want to cram a lot in, or a you more of a one-activity-per-day person? Happy to go with the flow or want to plan it all out? Whichever style you are looking for, take a peek at our brief Southeast Asia itinerary suggestions below.

One Month 
If you only have one month to spare, consider splitting your time between Thailand and Vietnam, or Vietnam and Cambodia. With some of the most popular backpacking spots in South East Asia, these countries are conveniently located near each other. The easiest way to make sure you see the best of these epic destinations is by jumping on a small group tour so you don't have to worry about sorting your accommodation or transport for most of the time, plus you won't miss any of the bucket list locations. Check out some potential travel itineraries for one month below.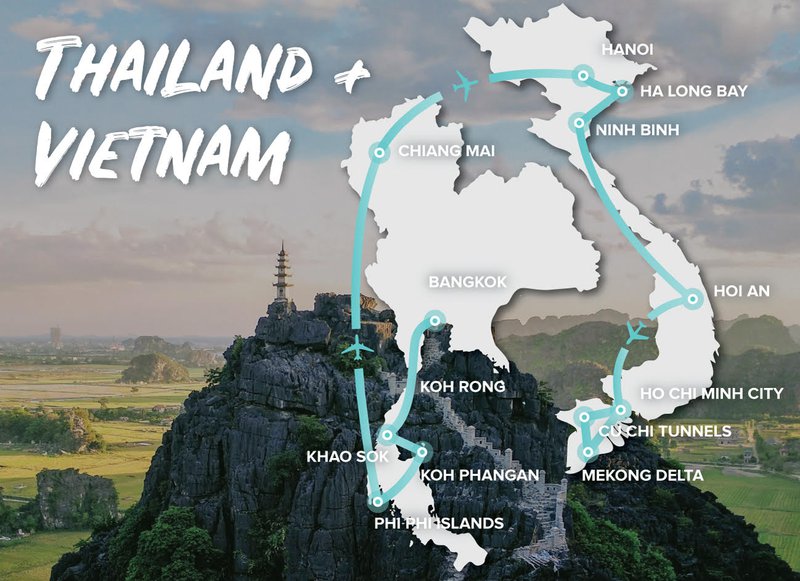 Days 1-3: Fly in to Thailand and explore bustling Bangkok.
Days 4-5: Head to the central part of Thailand to check out Khao Sok National Park.
Days 6-8: Head to the island of Koh Phangan for beach time or a Full Moon party.
Days 9-12: Kick back at breathtaking Koh Phi Phi.
Days 13-17: Catch a flight from Phuket up to Chiang Mai in the north for a completely different vibe. Soak up the culture and visit an ethical rescue elephant sanctuary.
Days 18-19: Jump from Thailand over to Vietnam by flying Chiang Mai to Hanoi. Take a few days to check out the city and try the tasty Vietnamese street food.
Days 20: See the famous Ha Long Bay via a cruise.
Days 21-22: Work your way through the central part of the country, stopping in Ninh Binh to soak up the rural atmosphere.
Days 23-25: Head to the charming historical town of Hoi An.
Day 26: Fly to Ho Chi Minh City and spend time shopping at the markets.
Day 27-28: Check out some sights in the south of the country like the historical Cu Chi Tunnels and the mysterious Mekong Delta region.
Day 29: Travel back to Ho Chi Minh City to fly home or travel onward in Asia.
Day 1-2: Fly into Hanoi and explore the city.
Day 3: Travel to Ha Long Bay and stay on an overnight boat to soak up the wonderful sights.
Day 4-5: Explore Ninh Binh's beautiful rural landscape, take a bike ride through the country before hiking up to Dragon Mountain Viewpoint.
Day 6-8: Take a Vietnamese cooking class and go crab fishing in the historic town of Hoi An.
Day 9: Catch a short flight to Ho Chi Minh City and explore the busy city.
Day 10: Visit the local villages of the Mekong Delta.
Day 11: Discover the Cu Chi Tunnels and learn about their importance in the war.
Day 12: Take a bus across the border to Cambodia's capital city, Phnom Penh.
Day 13: Tour Phnom Penh and stop at the S21 Prison and Killing Fields for a sobering insight into history.
Day 14 - 15: Travel south to the peaceful countryside of Kampot and kayak down the river.
Day 16 - 18: Bus and ferry ride to the tropical island of Koh Rong. Spend a few days island hopping around Koh Rong and snorkelling in the beautiful blue seas.
Day 19 - 20: Venture through the rural, floating villages of Tonle Sap outside Siem Reap. Travel by tuk tuk to the amazing Angkor Wat Temple for sunrise. 
Day 21: Say goodbye to Cambodia!
3 Months (12 Weeks)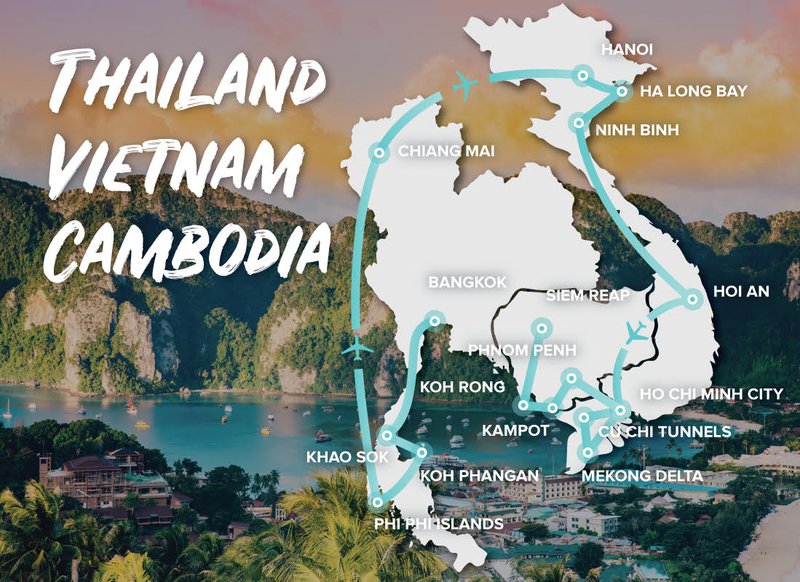 Across 3 months you can smash out the absolute best of South East Asia, including visiting Thailand, Vietnam, and Cambodia leaving no stone unturned! Here's our rough 3 month itinerary recommendation: 

Week 1: Fly into Bangkok and check out the chaotic, but beautiful, city.
Week 2: Travel south to the islands and check out the central part of Thailand.
Week 3: Spend time hopping around from island to island, make sure to stop at Koh Phangan and Koh Samui.
Week 4: Kick back around the breathtaking Koh Phi Phi islands and Phuket.
Week 5: Catch a flight from Phi Phi up north to Chiang Mai. Soak up the culture and spend time at a rescue elephant sanctuary.
Week 6: Jump from Thailand over to Vietnam by flying from Chiang Mai to Hanoi.
Week 7: Take a trip to Ha Long Bay and explore the region via a cruise or staying overnight on an island in the bay.
Week 8: Work your way through the central part of the country, stop in the beautiful town Ninh Binh for a few nights.
Week 9: Stop off in Hoi An and explore the neighbouring area and beaches.
Week 10: Fly to Ho Chi Minh City and explore as much of this huge city as you can!
Week 11: End your journey with time in Cambodia checking out the relaxed island of Koh Rong and the capital city Phnom Penh.
Week 12: Explore the rapidly growing city of Siem Reap and the temple site of Angkor Wat, then travel home or onward in Asia.
6+ Months 
If you have a full 6 months or more to travel - we're jealous - that's amazing! We recommend you concentrate your time in mainland Thailand, Vietnam, and Cambodia, and make shorter trips to Bali, Laos, the Philippines, and Sri Lanka as you see fit. Sometimes it is easiest to reach these destinations at either the beginning or the end of your trip. For 6 months, consider following the 3-month itinerary as your base guide, but double your length of stay at each stop to explore more of the local culture. To really settle in and get a feel for one of these amazing locales, you could even consider working whilst backpacking to earn as you travel. Having a lot of time means you don't need to plan super strictly, but go with the flow.
Cost of Backpacking Southeast Asia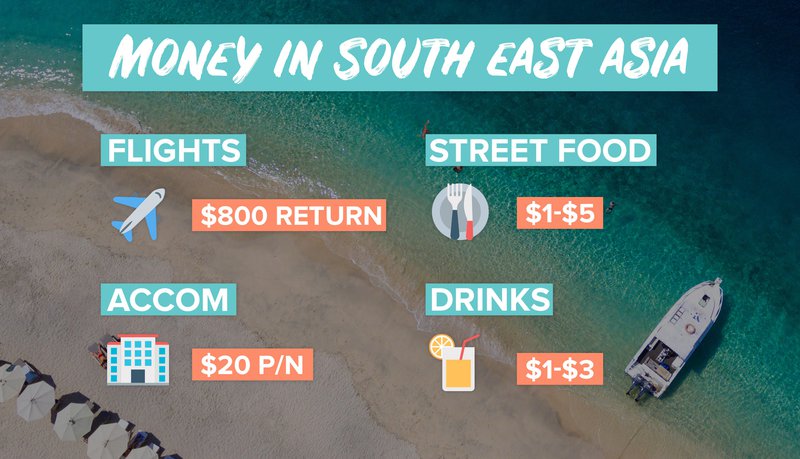 South East Asia is pretty inexpensive compared with other destinations around the world. I mean, a dollar for a beer? Sign me up! Still, travelling expenses can add up faster than you'd expect. It is important to budget your money appropriately to avoid overspending and be able to enjoy your trip from start to finish without breaking the bank or needing to borrow.
The table below breaks down a rough basic daily budget for different countries in South East Asia. This guide assumes an average backpacker's budget, including hostel stays over hotels. If you're seeking nicer accommodations, fine dining and expensive activities every day it will, of course, cost more.
Based on these numbers, food will take up approximately one-third of your budget. Food and travel go hand in hand, after all! Street food in Southeast Asia is extremely affordable and delicious, but it is still important to use common sense when deciding where to eat. Avoid raw fruits and vegetables, off-looking meat, as well as tap water. Stick with filtered or bottled. As long as the place looks generally clean and tidy and has a lot of other customers, it should be fine! Street meals will range anywhere from $0.5 to $5 (USD) depending on what it is and how much food you get. Prices for a beer will range from about $0.50 to $2 depending on the country, with higher prices concentrated in touristy areas. Expect cocktails to hover around the $3 price range. If you're a big partier, plan for a slightly bigger budget to include more drinks!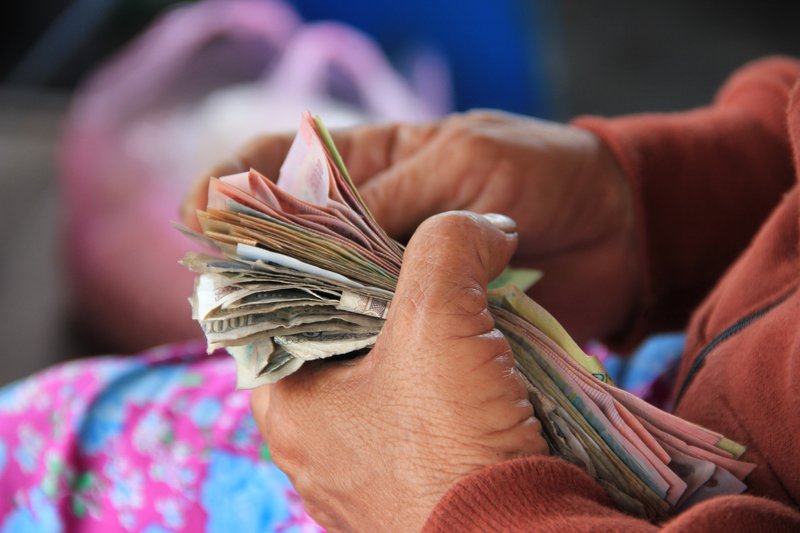 Saving For Travel Tips
Clearly one of the major benefits of travelling to South East Asia is the affordability of the region. When travelling, as always, costs can add up unexpectedly. Budget as much as you can and also try to save when you can. Here are a few basic tips that can help you save while backpacking.
Stay in shared accommodation - A wide range of accommodation options are available wherever you go, but shared dorms or hostels are a great option for saving money. Sharing space among multiple travellers presents a much lower cost than staying somewhere on your own. Staying in hostels is a great way to meet other travellers and make friends to share your journey with. In recent years hostels in SE Asia have really risen in their standards, just do a bit of research via hostelworld.com or other sites to make sure it's the place for you.
Haggle - Haggling or bartering is extremely common in SE Asia. The practice is seen as a fun game played between the merchant and the customer. A good strategy is to have your opening offer start at half of the listed price and work your way up from there to meet in the middle. Just remember to do it with a smile and not fight over literal pennies.
Eat in the street! - Street markets are a hub for cheap food, souvenirs and fun ambience. This is also the prime time to put those haggling skills to work. Just make sure the food you are eating is safe and clean. The easiest way to tell is to eat where the locals are and make sure the food seems fresh. Nobody wants food poisoning on vacation, trust us.
Watch out for hidden fees & scams - People will often try to take advantage of the language barrier and scam you out of paying more than you should. The best way to avoid this is through researching your day's activities and reading reviews about authenticity and average costs associated before you set out.
Take advantage of discounts - Many travel companies and hostels will be given special discount deals to hand out to travellers. Simply ask around or check out deals online.
Get a local SIM card - You won't have much need for a phone when you're in South East Asia unless it's for the camera function, but your best choice to stay in touch with people is with a local SIM card. This is a cheap option that will allow you to keep your phone and still be able to use it. You will need to make sure your phone is unlocked to all networks before you go. You can usually pick SIM cards up at airports or stores in cities.
Do a group tour - Group tours are an amazing choice for young backpackers who want to enjoy the experience with other people. This option is super affordable as the tour leaders will have your itinerary planned each day, accommodation booked, and fun nights out planned for everyone to party together! Travelling on a group tour mean you can leave the stress up to someone and just worry about what cocktail you want to order next. Not bad.
Work and travel - If you plan to travel over an extended period of time, working while backpacking is a great way to offset your expenses. Just make sure you have a proper visa that allows you to work while travelling, so you can avoid legal issues. It's the age of the digital nomad and there has never been a better time to take advantage. You could also get a job at a hostel, as an English tutor, or SCUBA diving instructor.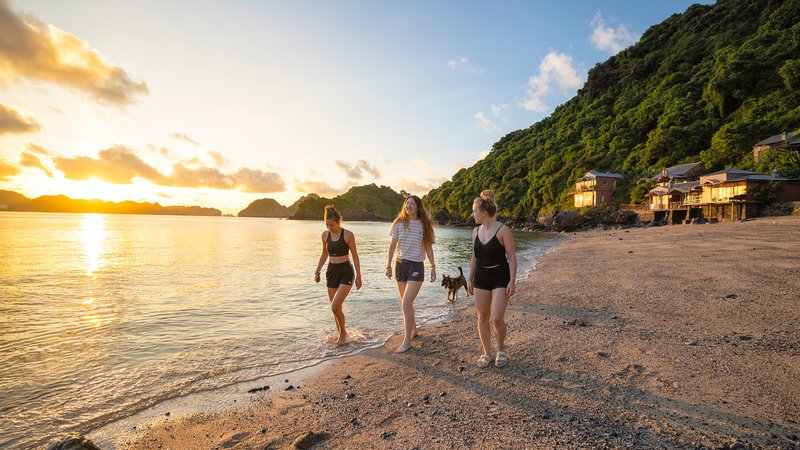 Safety While Travelling in Asia 
When travelling through South East Asia, like any part of the world, it is important to stay safe and be aware of your surrounding to avoid dangerous situations. Stay street smart as you would in any big city to avoid any headaches. Here is a brief list of common sense practices to follow when backpacking in South East Asia and anywhere else in the world!
Get travel insurance - Although you most likely won't need it, it is always best to have insurance coverage, especially when in remote places in Southeast Asia. Peace of mind is priceless!
Share your travel itinerary with family & friends - The more people know where you will be and when, the better. It's always a good thing to check in with friends along the way so they know you're safe. Also, who doesn't want an excuse to brag about how much fun you're having?
Notify your bank of travel - You don't want your card to get frozen while you're adventuring. Consider bringing a couple of different cards in case one is frozen or stolen. Also, double-check if any travel fees apply and make sure your card is widely accepted in the region.
Avoid known scams - Unfortunately, there are lots of people out there looking to take advantage of innocent tourists. Luckily, we have Google right at our fingertips! Use it to fact check any services so you don't fall for a scam.
Lock up valuable items - It's best not to bring many valuables along while traveling. For anything that you do bring, it is smart to get a small lockable bag or safe to keep them safe, or leave them locked in your hotel/hostel.
Don't keep anything in your back pocket - It is easy to get your phone or wallet taken from your back pocket, especially in crowded streets. Try to keep these items secured at all times and at the very least, in your front pocket.
Write down emergency numbers & accommodation address - You may not have service all the time so it is very important to have a physical copy of important information handy, you never know when you may need it.
Travel in a group - A good solution to most of your concerns is to travel with others. Scammers and other dangerous people are less likely to target big groups of people travelling together than they would a solo traveller.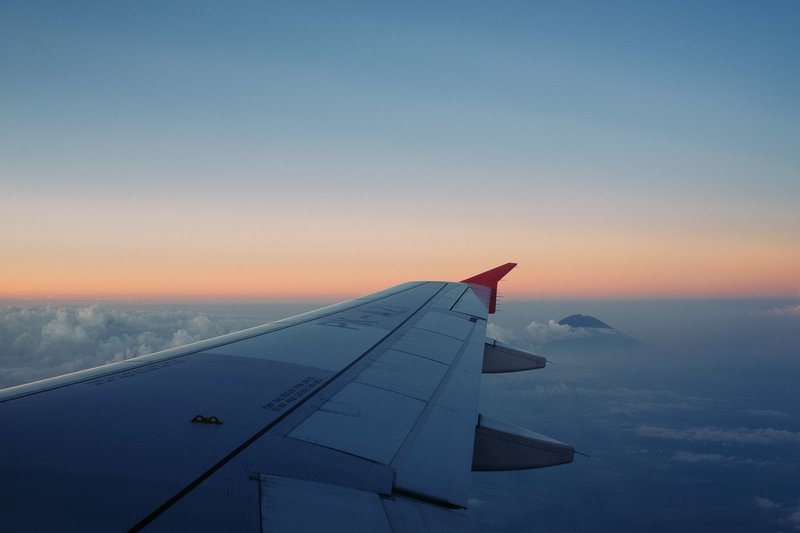 Travelling to & between countries in South East Asia
Flying into South East Asia is often the most expensive part of your adventure. Booking flexible flights, avoiding peak holiday times, and flying on weekdays can all give you cheaper rates. Larger name airlines, like Emirates, can provide direct flights but will be more expensive, while the most affordable options include several connections, which can make a seriously gruelling travel day. Once you arrive in South East Asia, thankfully travelling between countries becomes a lot easier and cheaper.
Flights to Southeast Asia
This will be the greatest cost of your trip. However, you can try to lower this cost significantly by shopping around for deals, traveling at off-peak times, and booking far in advance. Flight prices vary greatly depending on the seasons, airlines, and destinations but expect a flight to cost you between $750 and $1000 USD. Try finding cheaper deals on websites like Skyscanner, Kayak and Expedia. Be patient and book the trip as far in advance as possible, as this usually gets you the best deal.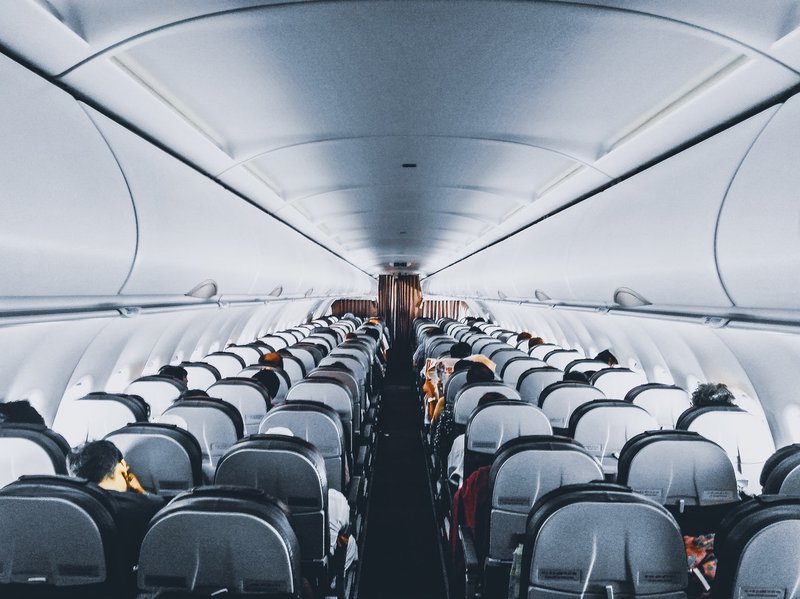 Travelling between countries in Southeast Asia
Internal travel around South East Asia is significantly cheaper than flying in. If you're looking to go from place to place you have many options on how and all of them are actually affordable.
Bus - Buses are by far the most affordable option. Expect rides to cost you a dollar or less! But be prepared, this won't be a luxurious coach bus. All part of the experience!
Train - Trains are another great choice for cheaper travel. Taking an overnight ride is an amazing experience that everyone needs to try at least once. Prices will vary based on surge pricing, class of ticket, and how far you're travelling. Expect the average train tickets to range between $7 and $15.
Plane - Flying within one country and between other countries in the region are relatively cheap as well. Expect internal flights to range between $50 and $100, while flights to other countries will be between $100 and $200.
Motorcycle - You can rent a personal motorbike for only about $4 per day, but although this may sound fun, driving here is not like driving back home. An unfortunate number of backpackers end up in hospital with serious injuries that travel insurance will not cover. Discouraging this option, I would lean towards one of the other alternatives simply because of how dangerous this can be.
If you want to travel around Southeast Asia without the stress, why not consider travelling on a small group tour? Our trips include all internal transport, accommodation, and activities, with a bunch of meals thrown in too!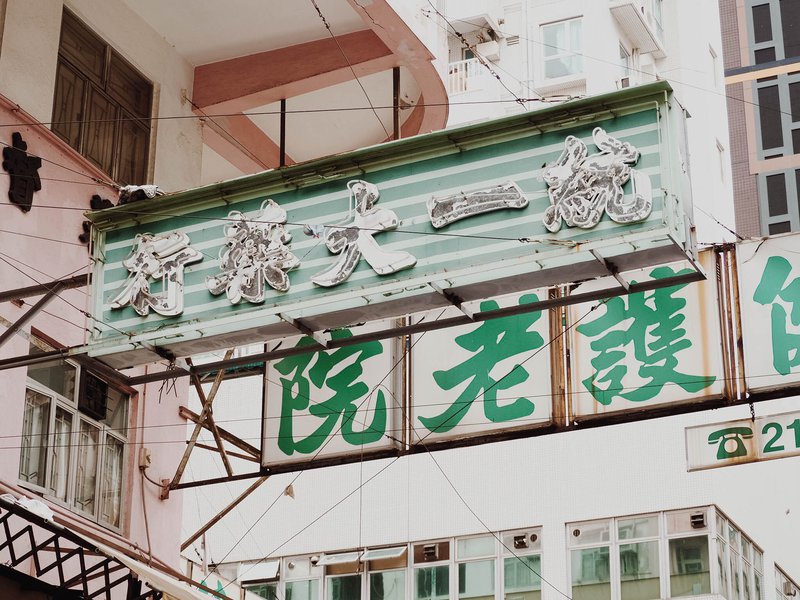 Languages and Cultures

Nervous about bridging the language barrier? Running into different languages and dialects in a single country is daunting. Luckily, most of South East Asia is used to English speaking tourists. However, it is important to be respectful of the various cultures you encounter wherever you go, and trying to learn the language won't hurt. Check out this brief guide on languages you will encounter and tips on cultural customs you should adhere to.
Thailand - The official language is Thai. A few cultural points: avoid touching someone's head, it is considered the most valued part of the body. Also, refrain from saying any rude comments about the royal family or you may end up punished under the country's law.
The Philippines - You can expect most people to speak both Filipino and English. The main cultural thing to keep in mind is that Filipinos have a very collectivist mindset. People are polite to one another and share with their families. Be observant of how this plays into having meals!
Vietnam - The language here is Vietnamese, though there are some variations. There is a strict etiquette people must follow here. You should try to avoid public displays of affection, don't touch anyone on the head, avoid standing with your hands on your hips and crossing your arms. Politeness is key!
Cambodia - Cambodians speak their own language, Khmer. Similar to Vietnam, it is important not to touch someone's head and not to point your finger due to Buddhist connotations. Cambodians greet with a bow and are incredibly friendly, smiley people.
Indonesia (Bali) - Because it is a nation with many islands, you'll find tons of variations of the national language, Indonesian. For example, Bali has its own unique dialect. Like most of the other destinations, don't touch anyone's head. It is also polite to greet strangers with a handshake.

Laos - The people here speak their official language called Lao and the country is culturally very similar to the other destinations. The head should not be touched, fingers shouldn't be pointed up, and PDA should be avoided.
Sri Lanka - Sri Lanka has three official languages: Sinhala, Tamil, and English. It is common to eat certain meals with your hands here, don't cause a fuss if this bothers you and ask politely for some silverware. Like other countries, avoid touching heads, avoid PDA, simply do as the locals do!
Travel Visas for Southeast Asia
Each destination in Southeast Asia has its own unique visa requirements. Make sure you familiarise with these details on their respective immigration websites, as they can affect various aspects of your stay, including the length and work permissions. Although some countries may not have visa requirements for short-term visits, others do require additional approval before arrival. Here is a brief summary of each of the major destination's requirements.
Thailand - Some nationalities including the UK, Europe, Australia, NZ, Canada, USA, Scandinavia and Brazil do not require a visa for a short stay in Thailand, as long as the passports are at least 6 months valid, you will receive a 30-day visa exemption on arrival. On the other hand, some other nationalities (e.g. Cambodia, Mexico) must apply for their visa beforehand at an embassy.
Vietnam - Depending on your nationality and how long you're planning on staying in Vietnam there are a few visa options for you. Some nationalities including most of Europe can enter Vietnam without a visa for a maximum of 15 days. If you want to stay longer than 15 days then you need to apply for a visa. If you're not from one of the countries listed on the immigration website then you'll need to apply for a one month visa at a Vietnamese Consulate nearest to you before you arrive, including paying a fee which costs about $60USD.
Cambodia - Most nationalities are able to get a visa on arrival in Cambodia. This extends for a maximum of 30 days, costing approximately $35USD, and will be payable upon arrival in cash. Some nationalities may need to make arrangements in advance. You will need to provide 1 passport photo on arrival. It's also possible to arrange an online e-visa before you arrive in Cambodia which can be found here. Please allow 3-5 working days for the visa application to process. 
Indonesia - Again, most nationalities will receive a 30-day visa on arrival in Bali. This visa is free for most of them and costs approximately $35USD for the others. Contrarily, some nationalities must apply for their visa beforehand.
Sri Lanka - Most nationalities require a visa or ETA (electronic travel authority) to enter Sri Lanka. This can generally be done online for approximately $35USD.
DISCLAIMER: This visa information is collated from official sources but general in nature. Entry and visa requirements are subject to change at any time. Keep checking for the latest advice from your local government, embassy or consulate to confirm any visa or entry requirements before travel.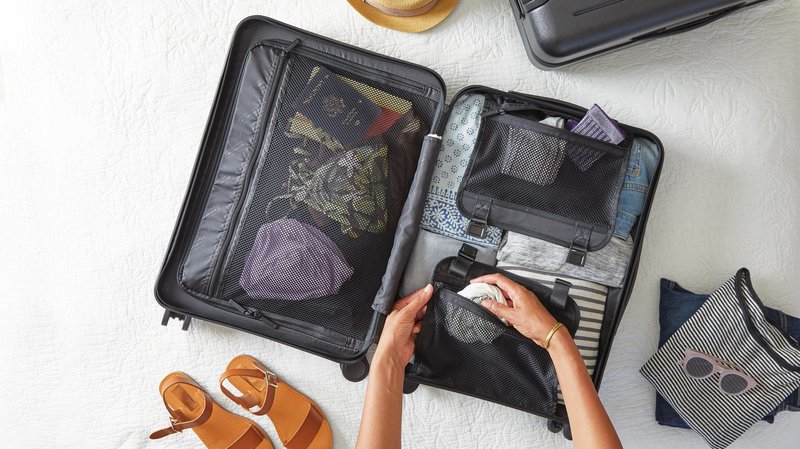 South East Asia Packing Checklist
A normal question that arises before travelling somewhere is what to pack! In this case, only appropriate clothing and the essentials are really necessary. Here is a checklist of some basic items needed for travelling through South East Asia!
Passport: AKA your key to getting around Southeast Asia, AND getting home. Don't forget it, and keep it safe!
Debit/Credit Card: You can't travel without some money. Most of South East Asia allows easy access for international ATM's so a card is a must.
Backpack: Reliable and comfortable, it's your bff.
Toiletries (Shampoo, Conditioner, Soap): Personal hygiene!
Toiletry/Shower Bag: Make your trip to the shower easier.
Compact Microfibre Towel: Avoid wasting backpack space with a small towel.
Laundry Bag: A mesh bag is perfect, keep your clean clothes separated from the used ones.
Sunglasses: Cheap will do but make sure your shades are rated to block some serious rays.
Universal Adapter: Don't forget this so you can charge up anywhere.
Reusable Water Bottle: Save money while keeping plastic out of the ocean.
Phone + Phone Charger: To stay connected! Make sure your phone is unlocked if you plan on getting a local SIM card. 
Clothes for backpacking South East Asia
Whether it's warm and sunny or raining, you'll need to be prepared with the right clothes. Here are some tips on the type of clothes generally needed when travelling in South East Asia.
A few outfits: Don't overdo it, less is more.
Comfortable "going out" outfits: For those nights when you want to dress a little fancy.
Underwear & socks: Of course.
Bathing suit: A MUST!
Walking shoes: Make sure your shoes are broken in & comfy to avoid blisters. 
Sandals: For the beach and everyday comfort.
Rain jacket: Even if you're going in the middle of the dry season always have something to layer in case it rains or gets chilly. 
Forgot something on this list? No worries! You can always buy something when you get to Asia. If you are planning an extended trip through the region, travelling light on your trip in= and stocking up once you get there can actually be a smart plan.
Packing Light
Packing light is essential. Hauling massive suitcases around and bags through jungles, beaches, and wherever else your adventures takes you is extremely inconvenient. Packing light also means packing small. The more space you save, the more stuff you can cram in your bags. Try rolling your clothes up and shoving your socks inside your shoes. Don't bring your entire wardrobe, it is super easy to find laundry services for cheap prices in South East Asia, and in case you forget something, it's not a big deal, there are stores too, don't worry!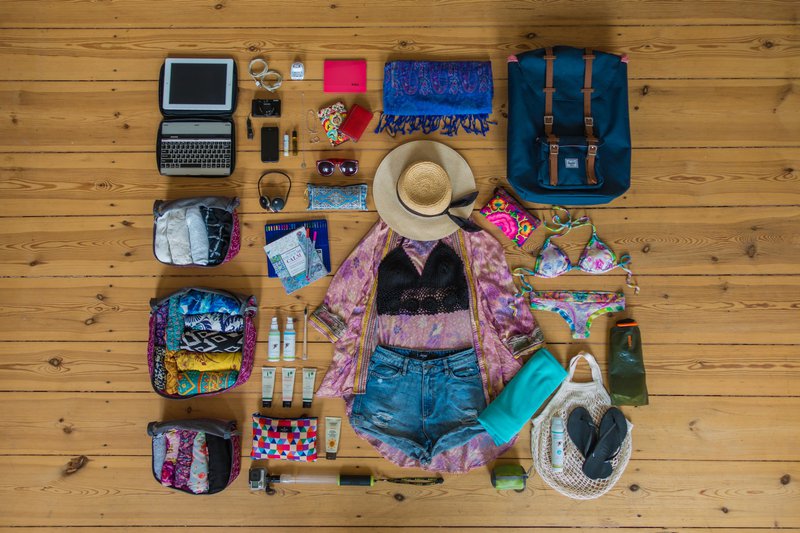 Become an eco-friendly traveller
Travel has a massive impact on the world's ecosystems. Beyond carbon emissions from flights and the development of coastal infrastructure, unconscious, irresponsible tourism leads to natural habitat loss, animal exploitation, and increased pollution, having a serious impact on nature. Now more than ever, it is important to be responsible and do what you can to reduce your own environmental footprint when travelling. Here are a few small changes that can have hugely positive effects:

Bring a reusable water bottle to fill up instead of buying new plastic ones every day

Bring a drawstring / tote bag to carry things, instead of plastic bags

Be conscious of animal welfare, don't visit unethical animal attractions - keep wildlife wild!

Turn off electronics, aircon and lights when you leave your accommodation to save energy

Recycle! It may be hard to find so keep your eye out for opportunities, or hold onto the items until you can

Try a reusable straw if you love drinking with them and save plastic

Take shorter showers to help conserve water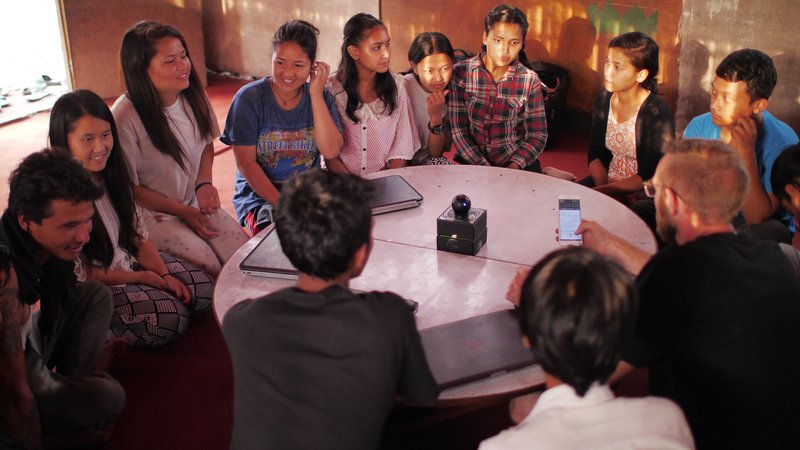 Working while backpacking South East Asia
Working part-time while travelling is a great way to help fund your adventures abroad. Spending money is essential for having the best experiences and every little bit of income goes a long way, especially in South East Asia. Here are some things to know if you're interested in working while backpacking!
Working Visas Required
Unfortunately, the free tourist visas you receive when arriving in South East Asian countries forbids any form of work. If you want to get a proper job, you will need to apply for a different type of visa, information on which can be found on the country's tourism website. Still, there are other options for making money where visas aren't required.
Backpacker Jobs Available
A rule of thumb for job opportunities here is that you are unable to legally work in a job position where there are sufficient locals able to perform the same job as well as a foreigner. Therefore, the main job backpackers get in South East Asia is teaching English. Many schools need native speakers to help teach their students and for a backpacker, you can make a really nice wage helping out. Obviously, having a teaching degree, background, or other qualifications can help you get a better position making even more money to fund your adventures. But qualifications aren't always necessary, just an open mind, friendly attitude and enthusiasm to help out.
Work as a Digital Nomad
Although the traditional paid jobs you can find are limited, there is another path to income where a visa isn't needed. Becoming a digital nomad, aka doing jobs that are 100% online, has been an extremely popular and rapidly rising position for travellers in Asia. There are many different ways to work remotely, a major one being through media and content creation and with social media growing to what it is now, Instagrammers, bloggers, vloggers, and other influencers have found that people love to see and hear about adventures in foreign lands. Thus, starting up your own page for content can lead to paid advertising, product, and tour reviews. Beyond this, people can find work doing virtual assisting, freelance marketing, social media marketing, virtual tutoring, and more. Due to the advances in technology opportunities have arisen for travellers to still make a leaving no matter where they are and despite happening all over the world, it has become especially popular in locations like Bali and Chiang Mai. There's plenty of digital nomad resources out there i.e. LocationIndie and ExpertVagabond.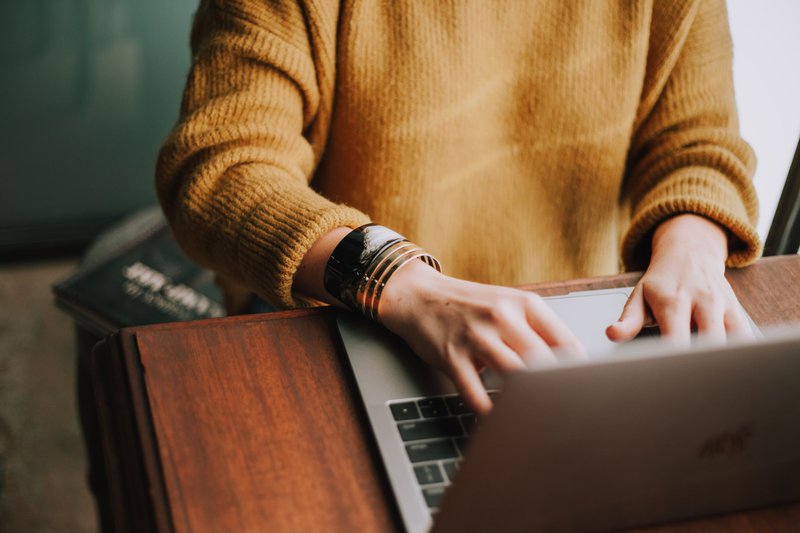 First time backpacking South East Asia?
If this is your first time backpacking South East Asia, why not travel with a group? Having people with knowledge of the region and understanding of the culture to guide you - at least for the first part of your journey - is very helpful to make your trip as safe and fun as possible. Whether you're a solo traveller, or travelling with some friends, or in a couple. group tours are a great option! Join a larger group of like-minded people to start your journey, creating memories that can lead to lifelong friendships and providing the benefits of travelling in a group at the same time.

---
With expertly crafted itineraries, the guidance of a knowledgable group leader, full end-to-end support, and a new group of friends to make memories with, our small group tours are the ultimate way to discover a new country! Whether you want to explore Thailand, Bali, Cambodia, Vietnam, Sri Lanka, the Philippines, or even Oceania, Japan, Africa or Mexico, we've got your back. With flexible booking policies and complete support, you can be confident booking a trip with INTRO. So, see you in Southeast Asia?

RETURN TO BLOG
NEXT ARTICLE