When Can We Travel To Sri Lanka In 2022?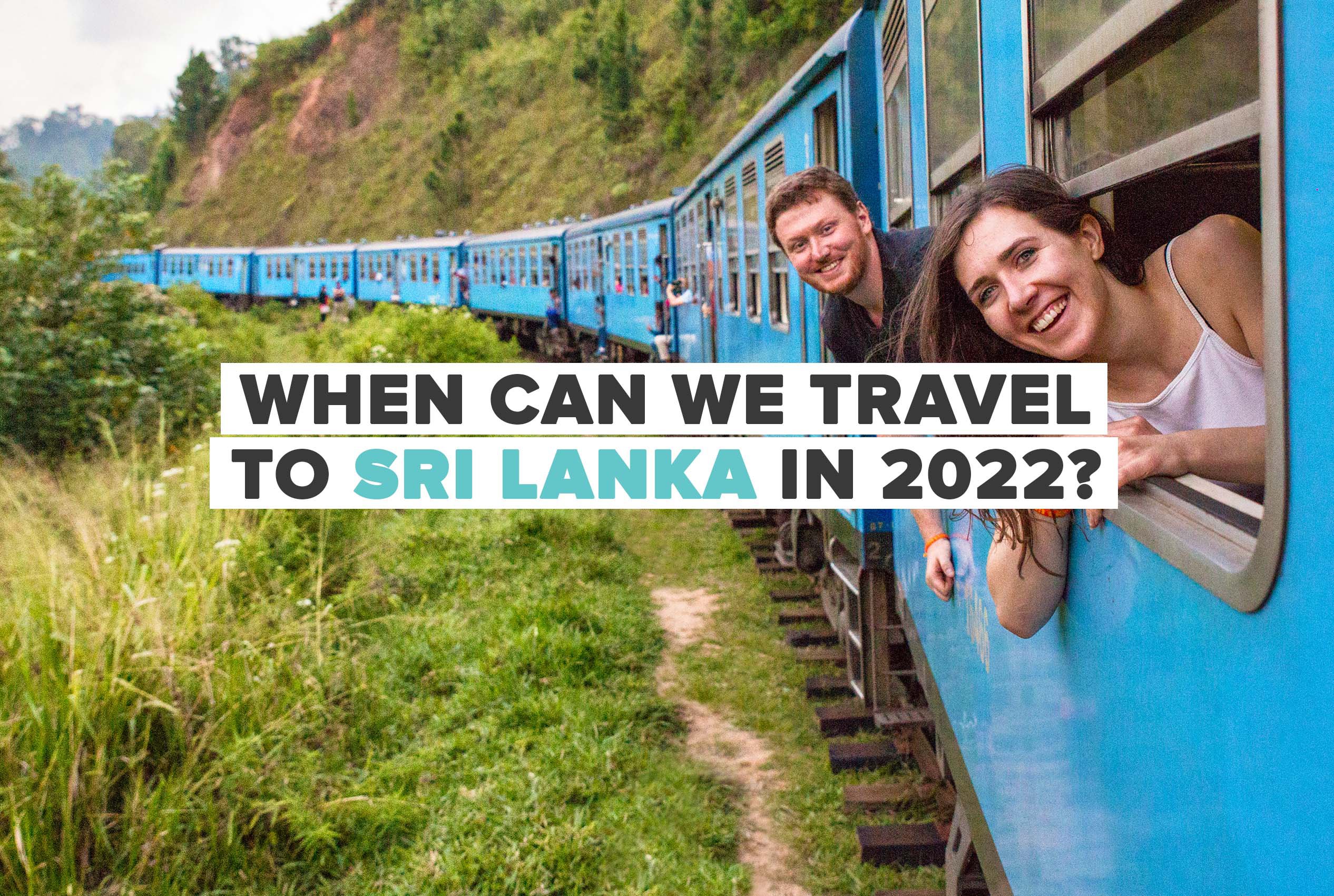 Published 16th May, 2022
LAST UPDATE: MAY 16, 2022
Disclaimer: This information is collated from official sources but general in nature. Entry requirements are subject to change at any time. Keep checking for the latest advice from your local government, embassy, or consulate to confirm any visa or entry requirements before travel.
SRI LANKA IS OPEN and we have kicked off our Sri Lanka group tours! Read on for the latest info about travel to Sri Lanka in 2022.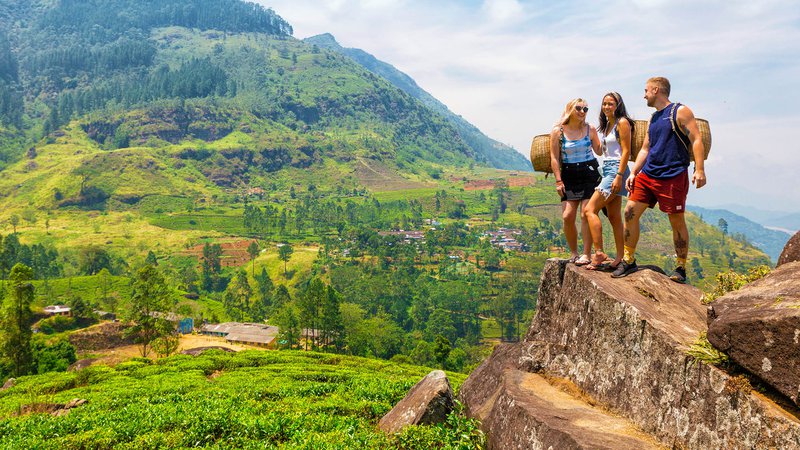 AM I ALLOWED TO TRAVEL TO SRI LANKA?
Travel for tourism is to Sri Lanka is ALLOWED!


ENTERING SRI LANKA
Fully vaccinated travellers can travel to Sri Lanka, no quarantine or on-arrival PCR test needed. Any vaccination accepted by the country of origin is acceptable. An original copy of the vaccination certificate in English must be produced on arrival.
For additional details on entering and requirements for non-vaccinated traveller visit the official tourism website (Sri Lanka Tourism). 
VISA REQUIREMENTS
All travellers to Sri Lanka should apply for an Electronic Travel Authorisation (eTA) visa online before arriving. This is delivered electronically and tied to your passport, valid for up to a 30-day visit. It takes up to 3 business days to process.
From October 2021 on arrival ETA's for Sri Lanka can be done, though it is still recommended getting this online to avoid delays.
Travellers are also required to complete a health declaration form before arriving in Sri Lanka. Each traveller must have their own form filled out. Beginning January 1st 2022, travellers will be required to complete the health declaration form online and upload the relevant documents, such as vaccination records, negative pre-departure COVID-19 test results, and passport data page, before boarding. A QR Code will be issued and must be displayed digitally or on paper. Complete the form here.

NEGATIVE COVID RESULT
From March 1st 2022, all fully vaccinated travellers are exempt from pre-departure Covid testing! This means no PCR or rapid test is needed to enter, as long as you have proof of being double vaccinated. 
DO I NEED A VACCINE?
A Covid vaccine is not mandatory to enter Sri Lanka. However, being fully vaccinated will allow for travel with no restrictions i.e. no testing. Travellers will need to provide vaccination certification on arrival. A print out of the NHS Covid Pass is acceptable. 
PROOF OF INSURANCE
When applying for the visa, travellers are required to pre-purchase mandatory COVID-19 insurance cover for travel in Sri Lanka. This can be arranged here at $12 USD to cover one month.
QUARANTINE
Fully vaccinated travellers can stay at any type of accommodation and travel freely with no quarantine or on-arrival PCR test required!
Those not vaccinated can stay at any type of accommodation and travel freely with no quarantine, however they must follow the above pre-departure testing requirements.
Find more information from Sri Lanka Tourism here. 
COVID TRACKING
The Sri Lankan Stay Safe COVID programme is designed to contain virus spread through QR code tracking. The app is not mandatory, but anyone with a smartphone will be able to check in to businesses by scanning QR codes on display. 
RESTRICTIONS & OPEN TOURIST ATTRACTIONS
Travellers must wear masks in public places such as on flights, public transport, businesses and public buildings. Hotels, cafes, restaurants and guesthouses around Sri Lanka are opened to travellers. Physical distancing, respiratory etiquette and venue capacity limits are encouraged. 
Sri Lanka will require the showing of a COVID-19 vaccination compulsory for entry to public places starting from January 1, 2022.

RETURNING HOME
Each country has different restrictions for travellers arriving from abroad. For information relevant to your situation, keep up to date with local government announcements.
Find out more about UK travel restrictions here. 
---
Sri Lanka is OPEN and we have been smoothly running our tours in Sri Lanka since January 2022!
You could be sipping on cocktails at sunset, exploring temples or hanging with elephants on safari right now. We can't wait to welcome you back to some of our favourite places in the world, and with COVIDsafe operations in place you can jump back on that plane with full peace of mind. Whether you're on a short holiday, travelling on a gap year or anything in between, on our 12 day Sri Lanka Experience we'll show you the best of this extraordinary place with a new group of friends. Make 2022 the year of travel and lock in your spot now.

NOTE: This information is general and restrictions are subject to change, so keep in touch with the latest official advice from your local government and Sri Lankan authorities.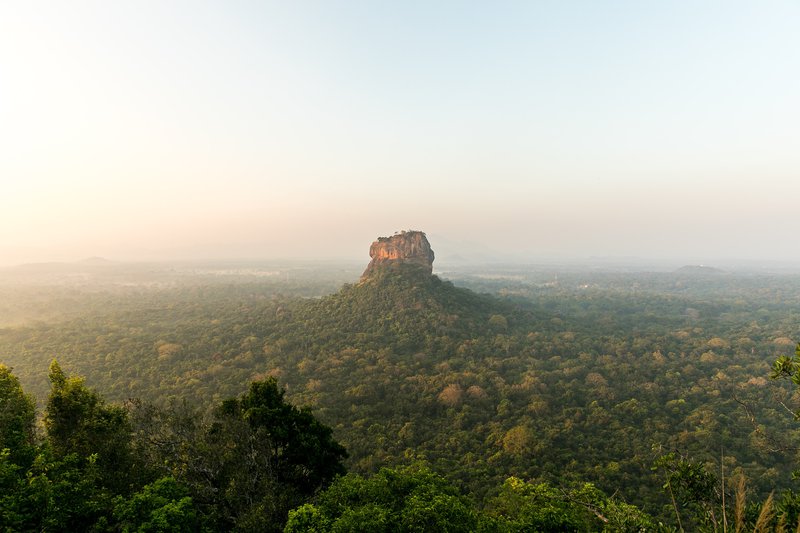 WHEN IS THE BEST TIME OF YEAR TO TRAVEL IN SRI LANKA?
It may sound cliche, but Sri Lanka is genuinely a year-round holiday destination. If you're after a bit of sun and surf, you're good to travel in any month! The seasons vary quite a lot across the country, with the chance of rain across certain areas at any time of the year. On our Sri Lanka group tours we cover a large part of the country, so you're sure to get beautiful sunshine with some chance of rain all year round. For more detailed information, check out our Ultimate Guide to Backpacking Sri Lanka.
WHY VISIT SRI LANKA?
From the bustle of the cities to the palm-fringed coastline, Sri Lanka is a nation of kind-hearted people, curries to set your soul (and tongue) on fire, misty mountain towns, inspiring heritage, and breathtaking natural beauty. While beach bums will love the island's coast, hip cafes and pumping surf, the ancient towns and rolling hills of the centre will have nature lovers and history buffs absolutely charmed. This island gem packs a punch!
SEE SIGRIYA FORTRESS
Right in the heart of Sri Lanka, Sigiriya, aka Lion Rock, is an ancient palace and fortress built in 480AD atop a rock island that rises from the jungle. It is one of the country's most visited cultural heritage sites, and the hike up is tough but awe-inspiring. The Fortress will reward you with abandoned gardens, waterways and frescoes depicted the island's turbulent history. However, there is a steep entrance fee, so we recommend instead hiking Pidurangla Rock, an adjacent site that offers similarly spectacular views. We recommend going early to be the first ones up, or late afternoon in time for sunset.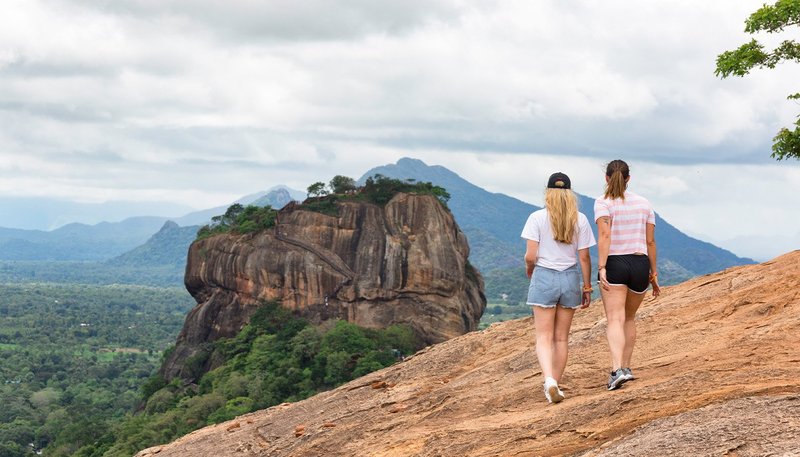 GET THE ULTIMATE 'GRAM ON A ROPE SWING
The southern beaches of Sri Lanka have become a haven for instagrammers due to their stunning tropical settings and rope swings. The best swings can be found at Dalawella and Mihiripenna beaches, but many can be found all the way along the coast. Sure, they're a little gimmicky, but loads of fun. Find out more about our best insta-spots in Sri Lanka here and do it for the 'gram. You know you want to.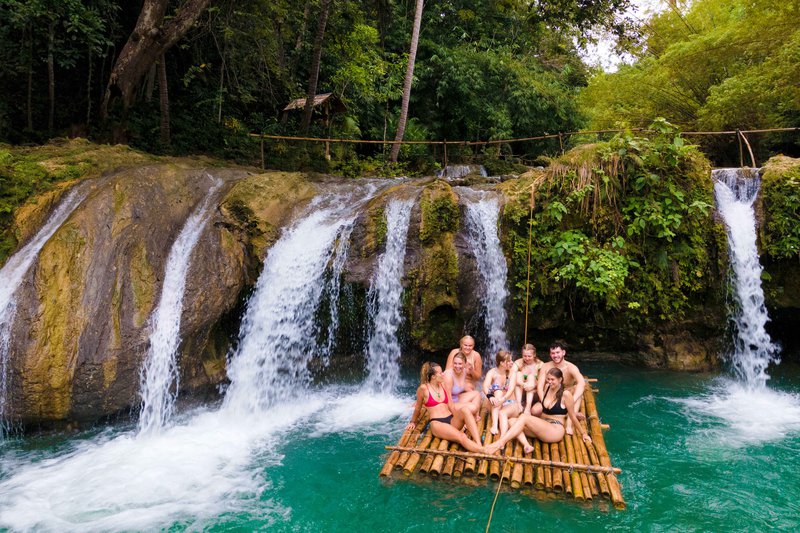 EXPLORE ELLA
Up in the idyllic Sri Lankan highlands sits Ella, a charming town with great hiking opportunities such as Little Adam's Peak. It's one of the most popular spots for backpackers inland, with a great atmosphere, lots of bars, pubs, and coffee shops. Plus, the train ride from Kandy to Ella is perhaps the best thing you'll do in Sri Lanka. Winding through the misty jungle, rolling tea plantations and gushing waterfalls, the scenery and vibe of this train journey make it one of the best in the world. 

GO ON SAFARI
Safari... in Sri Lanka? You heard right! With herds of Asian elephants, wild buffalo and plenty of other animals roaming, Udawalawe is one of Asia's finest national parks. Sprawling across the southern lowlands, this park actually surpasses many of the famous African parks in terms of elephant spotting. For more info on this enchanting corner of the world, check out our article about why Udawalawe is a must-visit. 

VISIT TEA PLANTATIONS
Sri Lanka's most famous export, you should definitely visit a tea plantation to learn how this famous beverage is made when backpacking Sri Lanka. The highlands have the perfect climate for brewing top-notch tea, and many famous brands like Dilmah and Lipton source their goods here.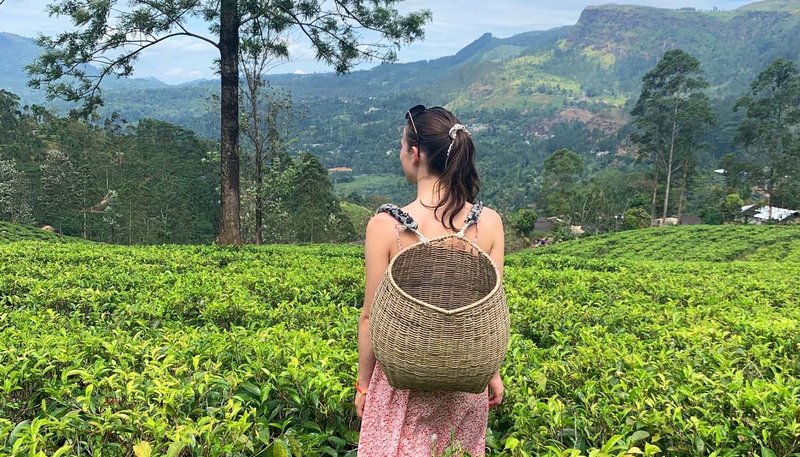 LEARN TO SURF
The whole southern coast of Sri Lanka is a surfer's paradise and is an especially great place to learn. Cheap boards, easy waves, warm waters, and enthusiastic local instructors ensure you'll be shredding like a pro in no time. If surfing ain't your style, how about bodyboarding? Or simply work on your tan and sip a cocktail by the sea, we won't judge. For more Sri Lanka travel tips, check out our Ultimate Guide to Backpacking Sri Lanka here!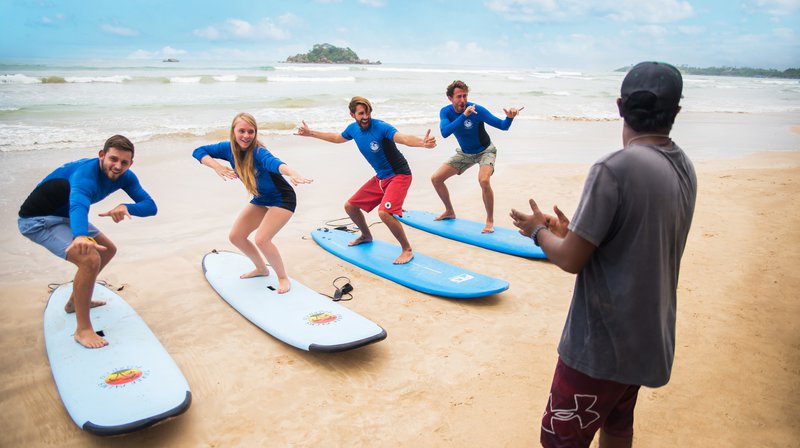 ---
Sri Lanka is OPEN and we are have been running our Sri Lanka group tours since January 2022!
If the land of Buddha and beaches sounds like your next adventure, click through to check out our Sri Lanka Experience small group tour. With an expertly crafted itinerary, the guidance of a knowledgable group leader, full end-to-end support, and a new group of friends to make memories with, our Sri Lanka trips are the ultimate way to discover this wonderful country! Oh, and did we mention that all of the activities are included? You heard right - everything we mention is included in the tour - no extra payments required. Travel with a group and enjoy the best of Sri Lanka, stress-free. With flexible booking policies and complete support during this uncertain time, you can be confident when booking with INTRO. 

RETURN TO BLOG
NEXT ARTICLE